Stay Pressed™ Instructions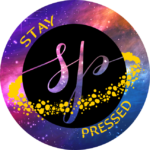 So you've got a broken shadow — or you have an urge to repan a perfectly-fine shadow. To learn how to get out of your shattered situation, read the instructions below. 
Gina (@facesbygina) has a helpful, in-depth video tutorial for repressing matte shadows without alcohol. We highly recommend watching her video for more information on the dry pressing method. Follow her on Instagram to join the Repan Revolution.