How You Dune? from Jior Couture has a blue base with gold/copper aurora pigment and multichrome magnetic flakes. Inspired by the dunes of the Namib in Namibia, this polish is Jior's contribution to Polish Pickup's February 2021 "World Travel" theme. I applied two coats on all my fingers.
The polish will be available to purchase through Polish Pickup from Friday, February 5, 2021 to Monday, February 8, 2021.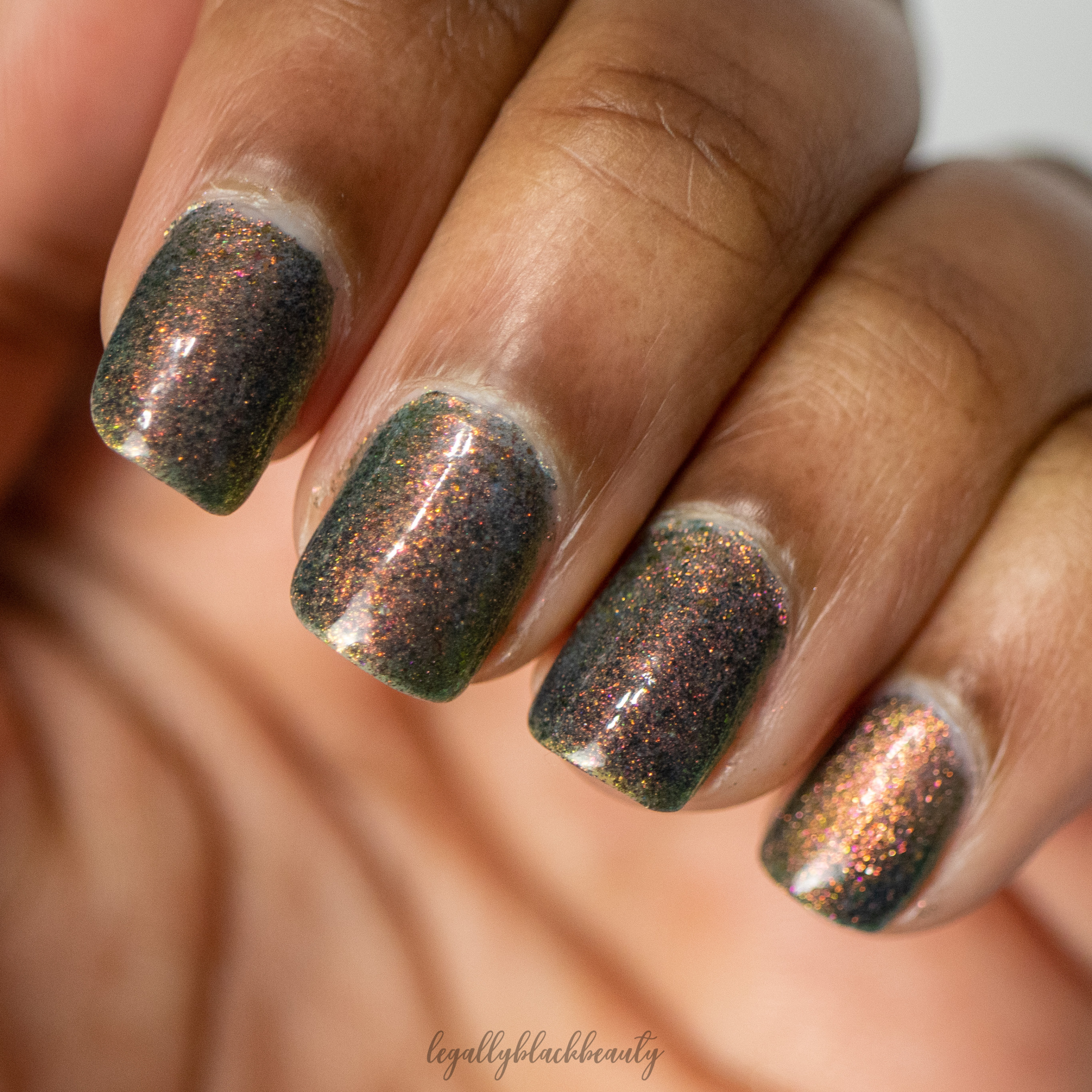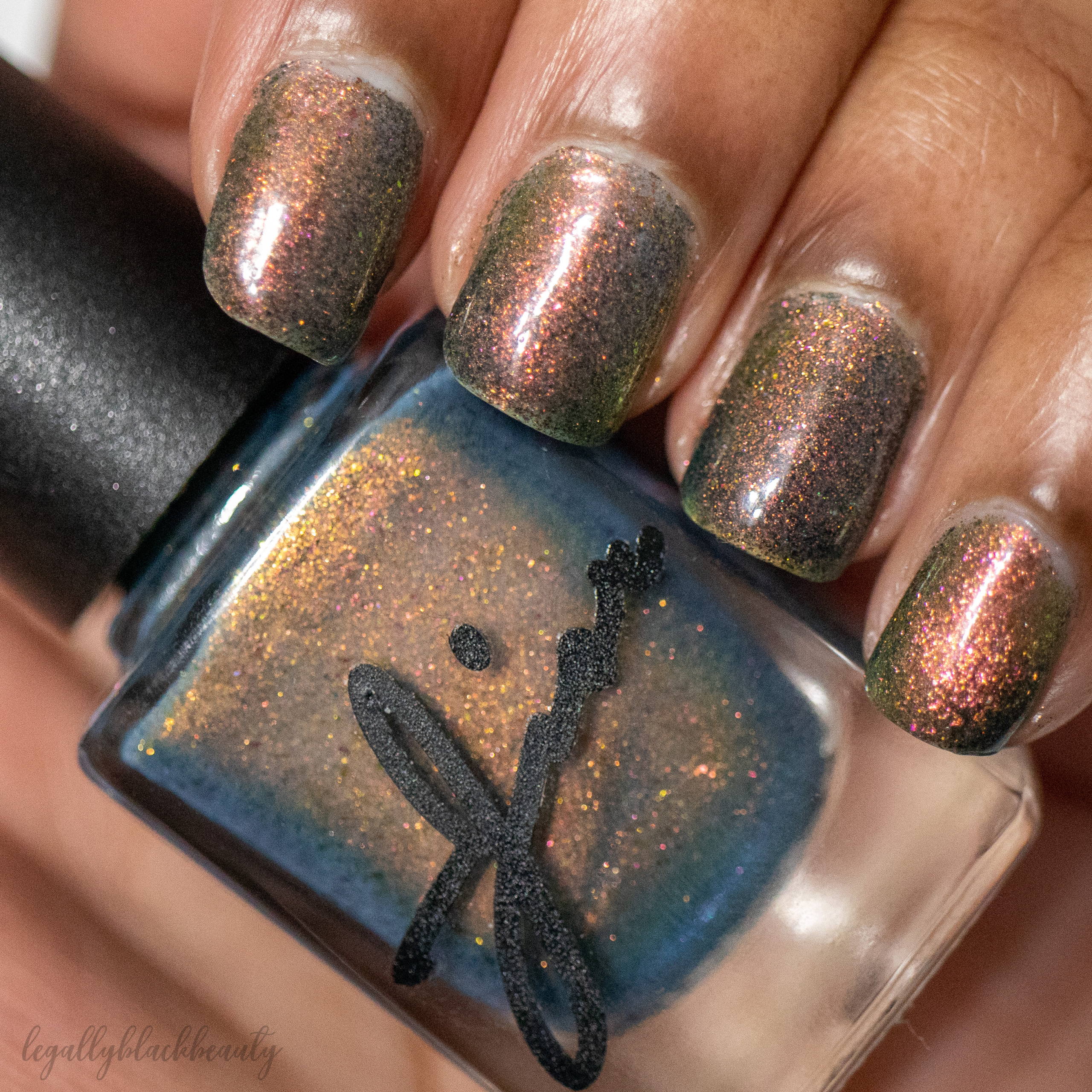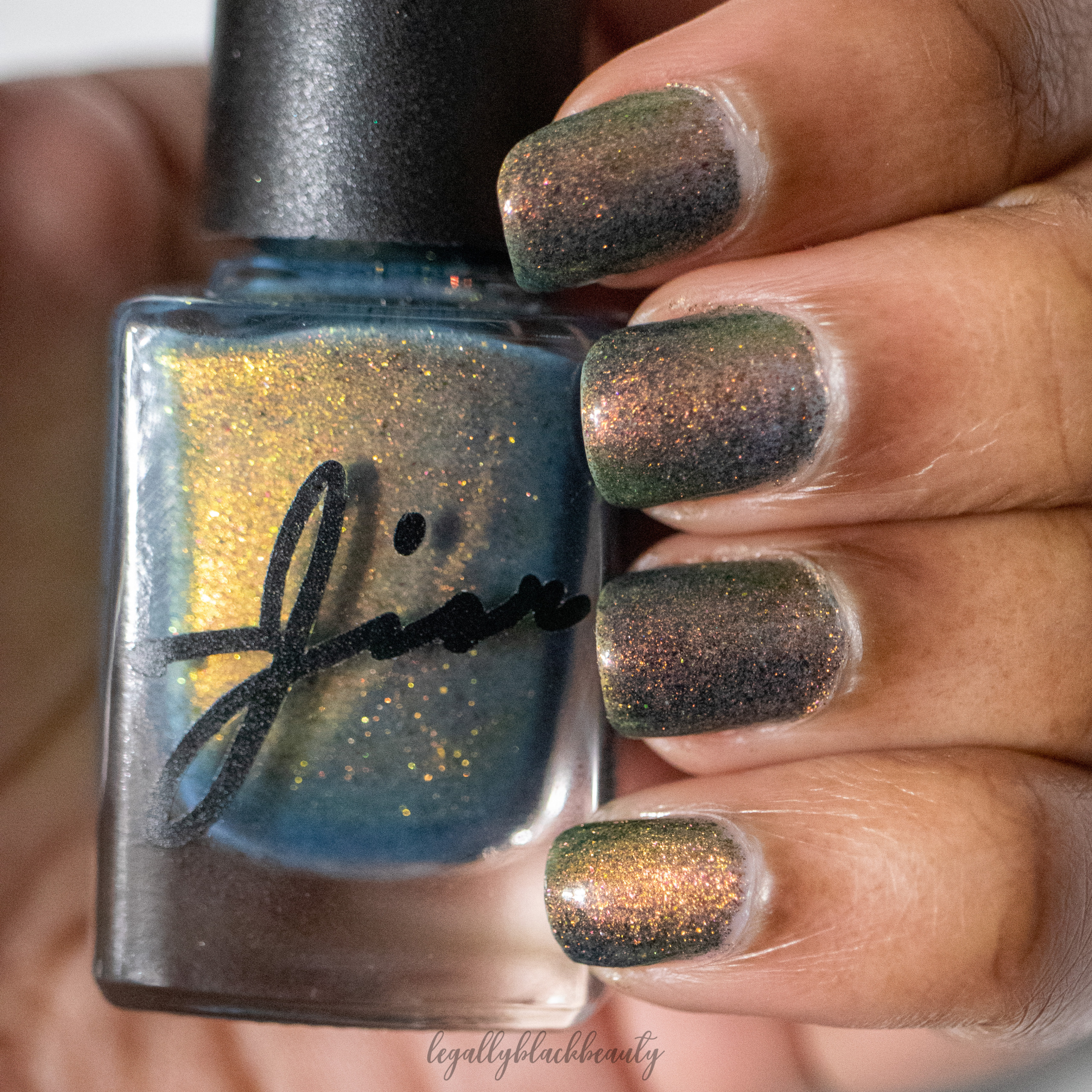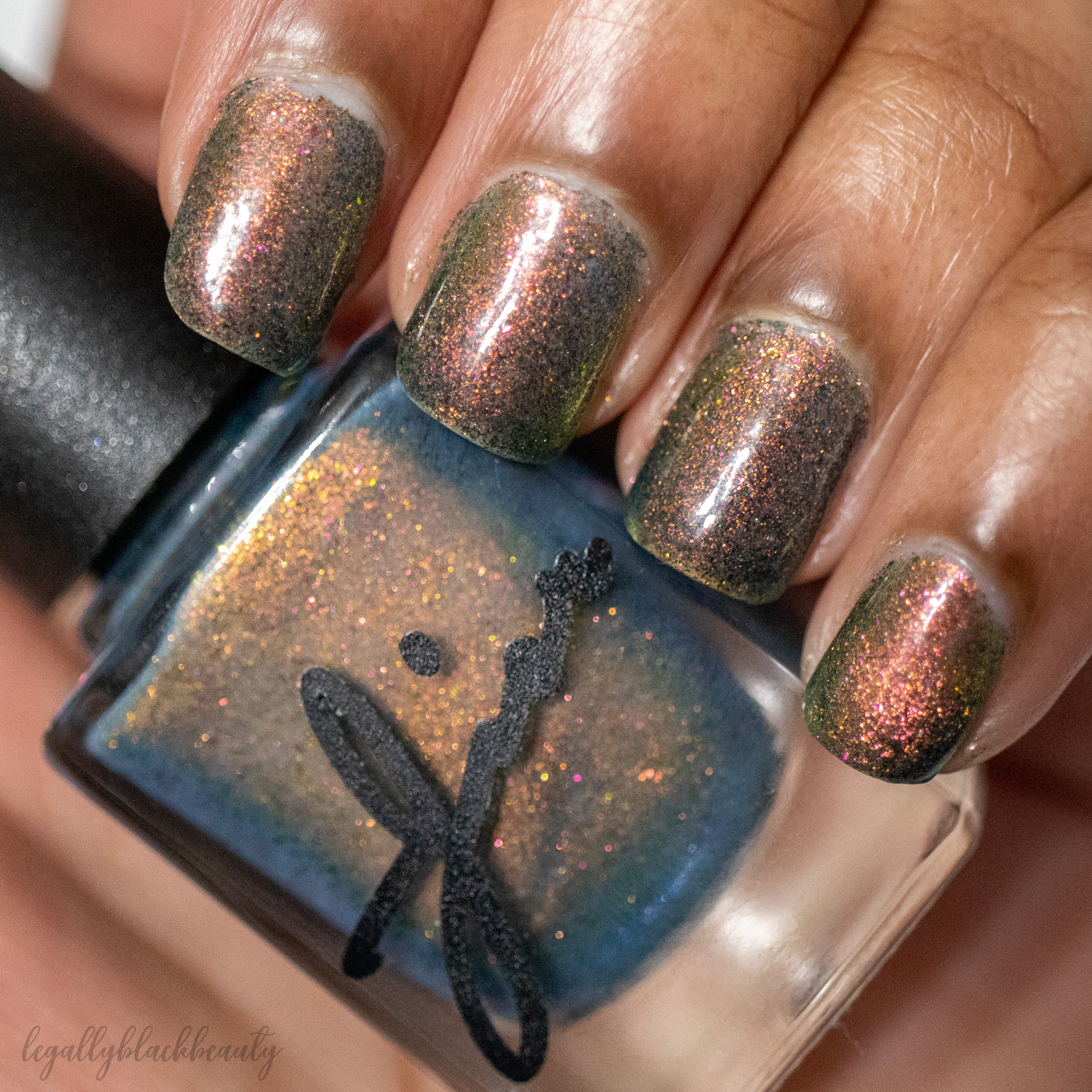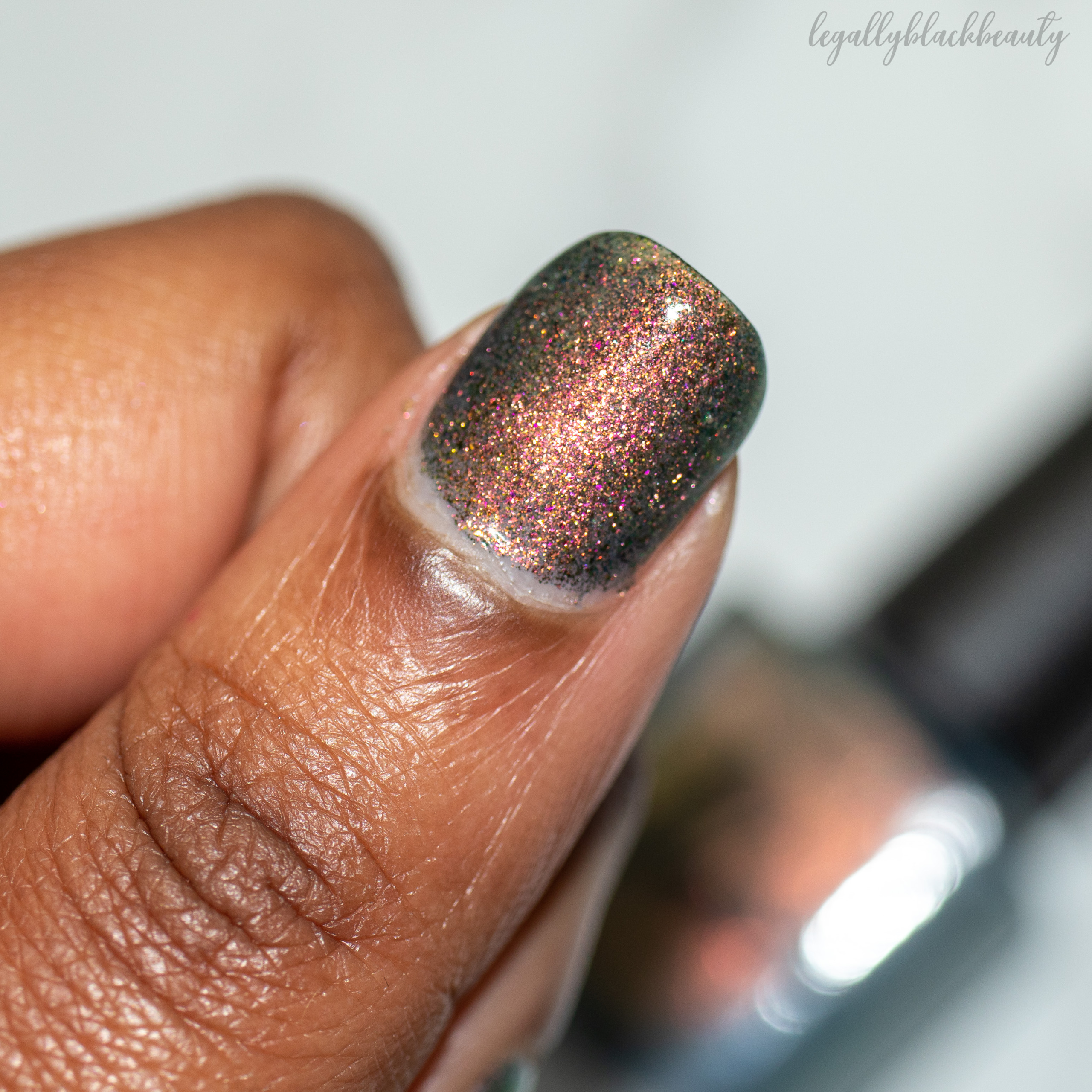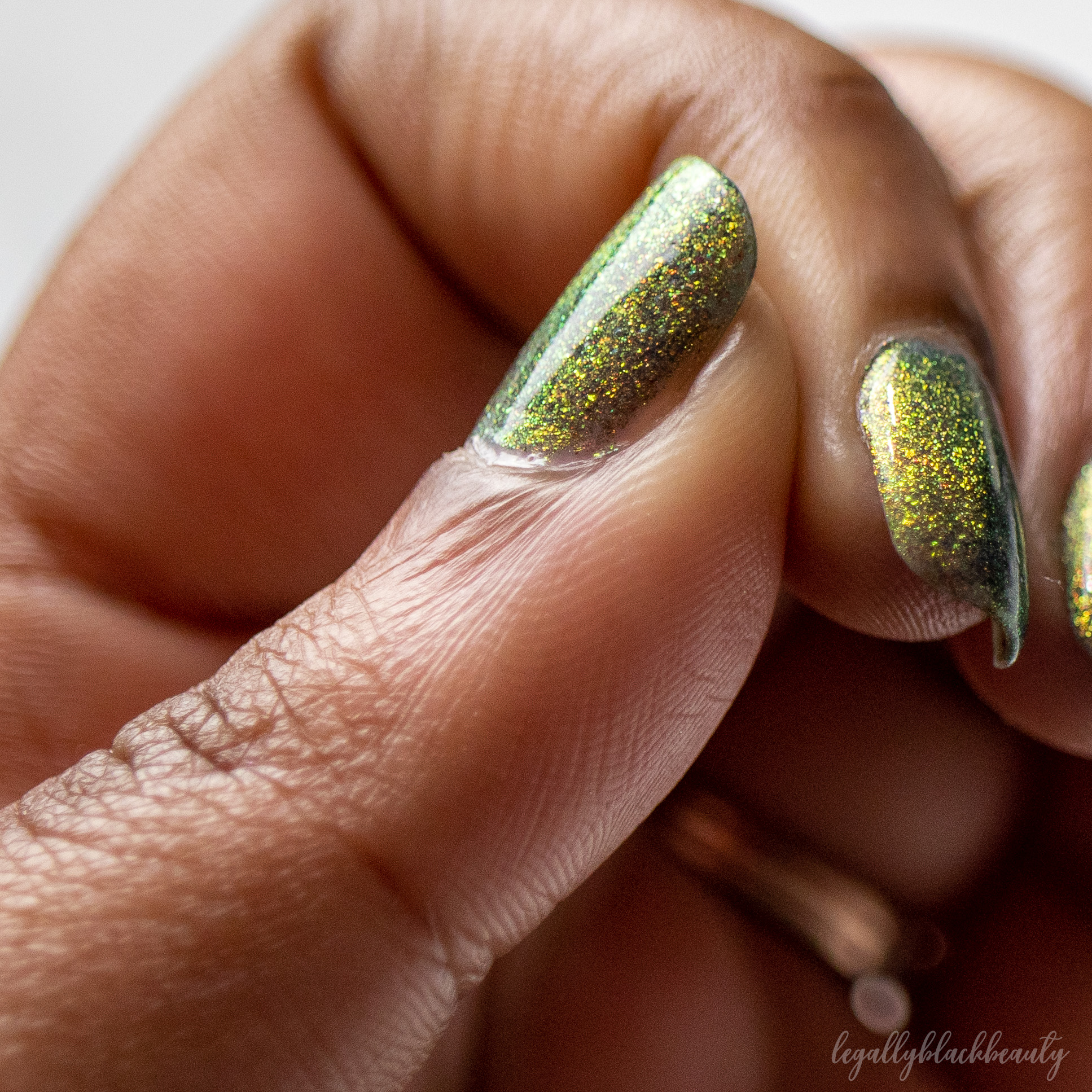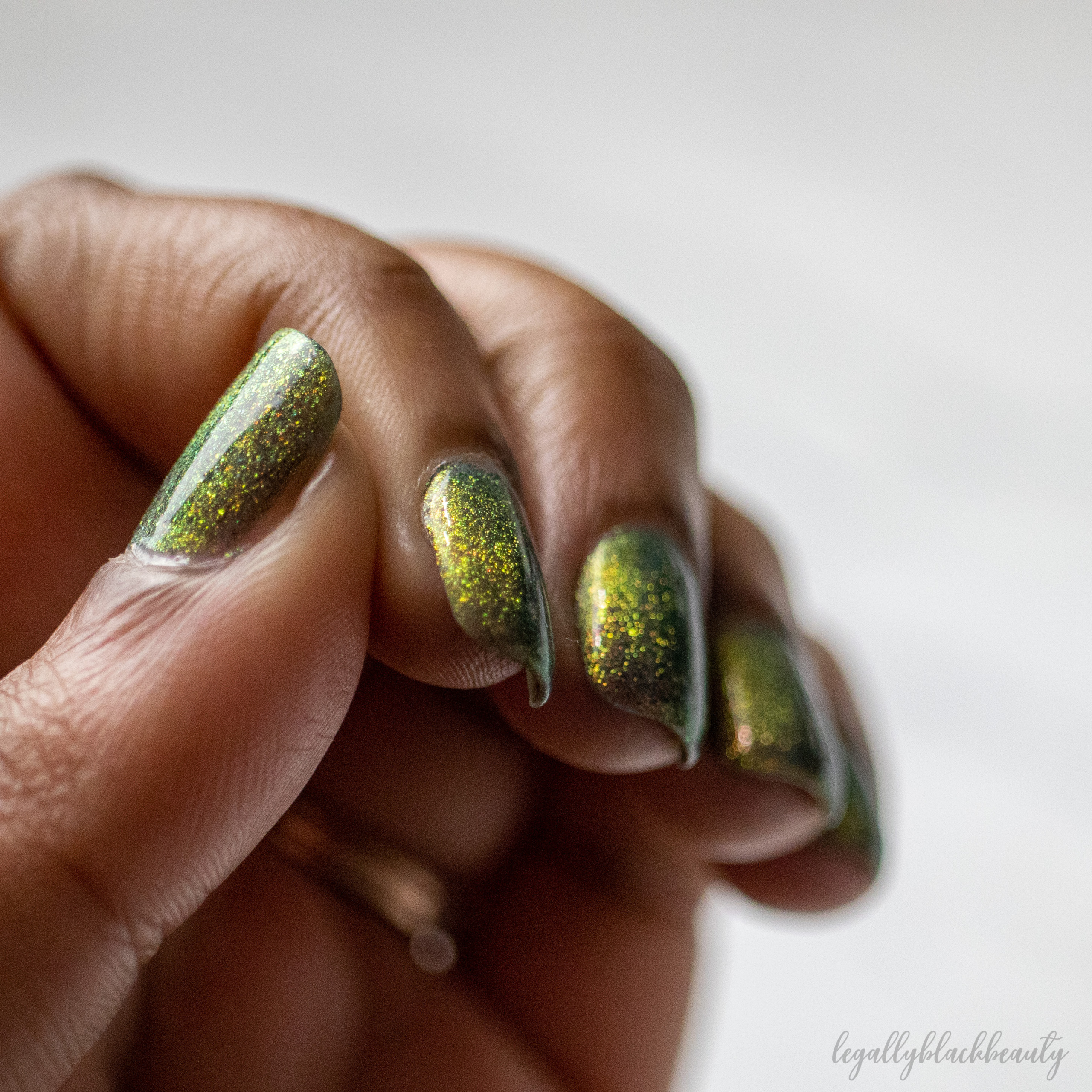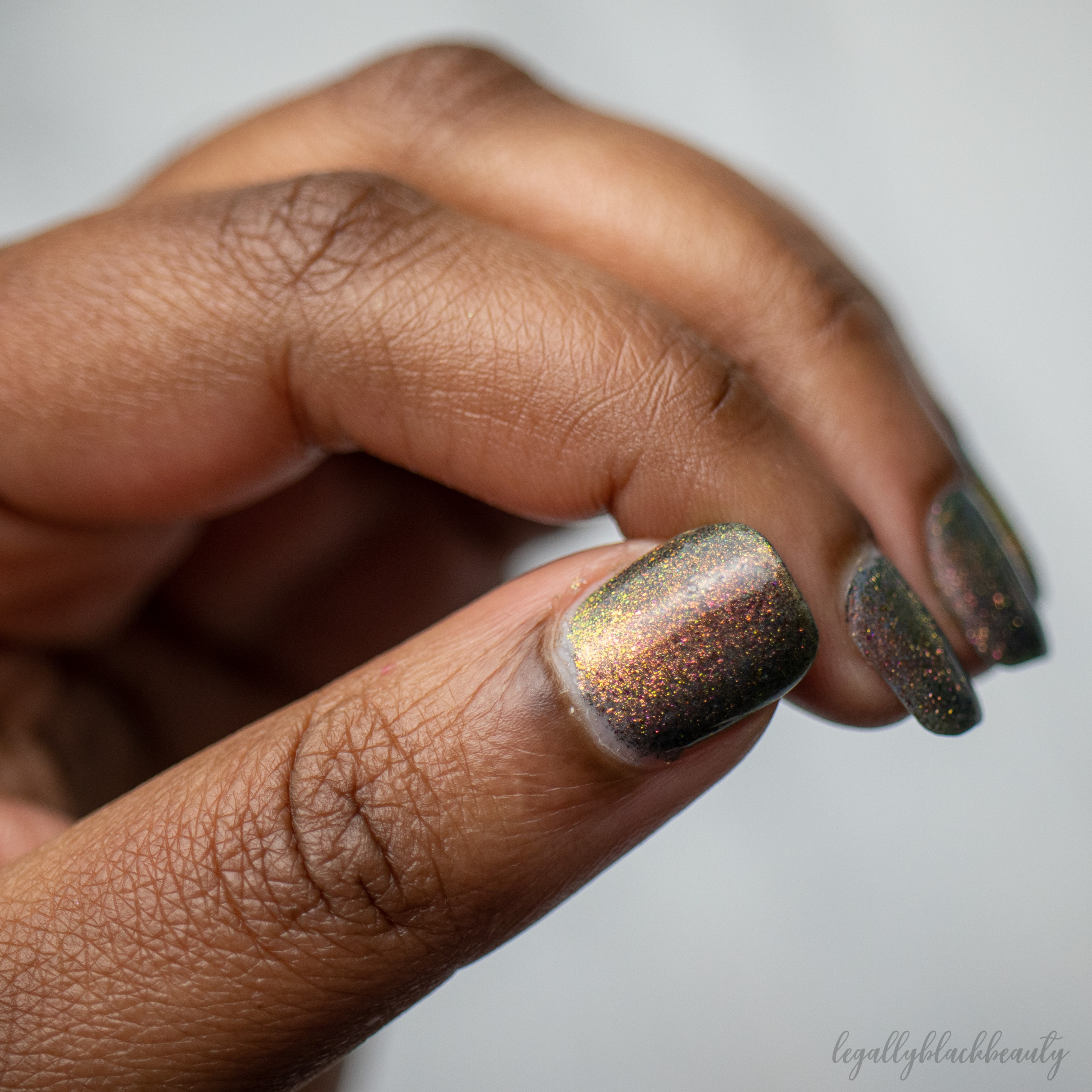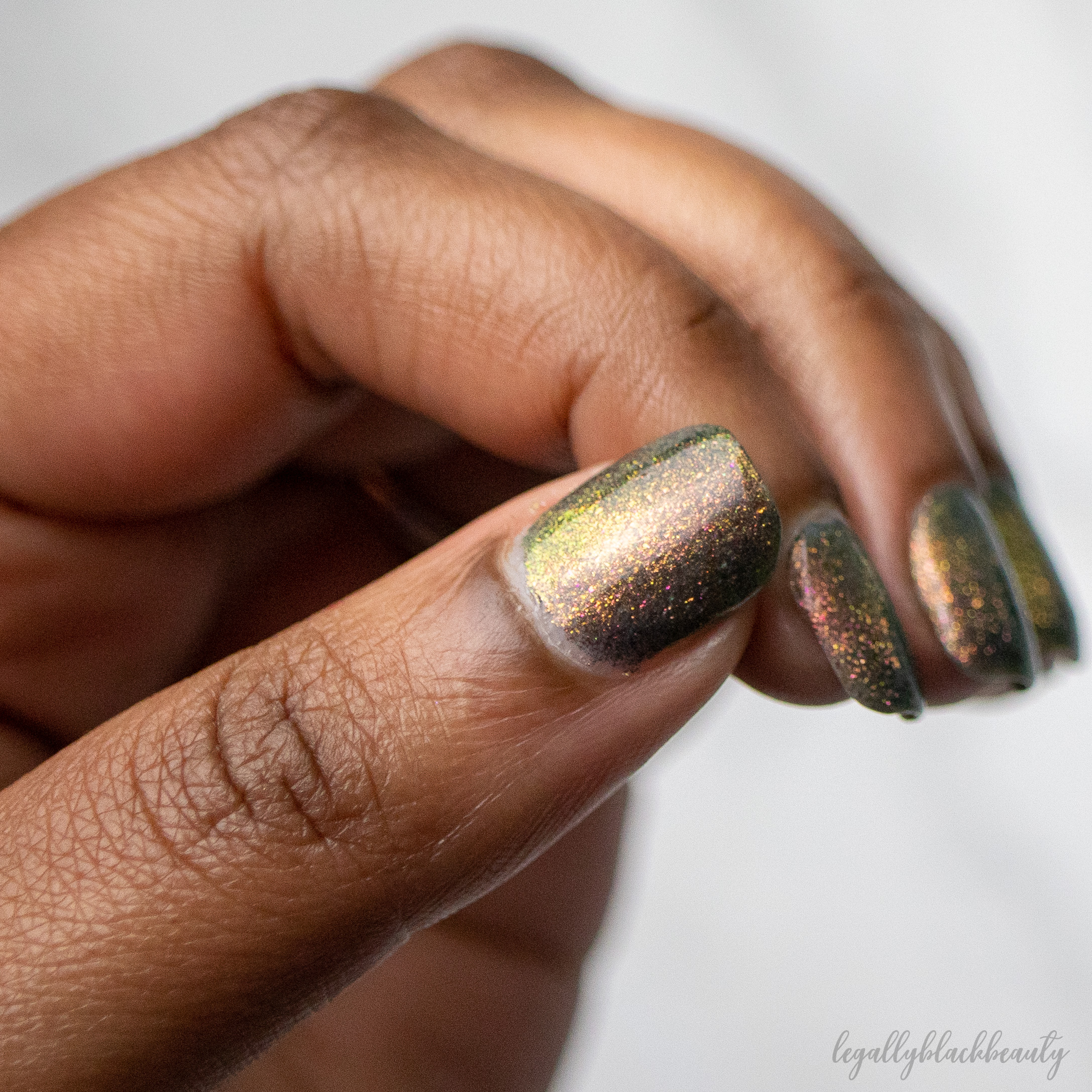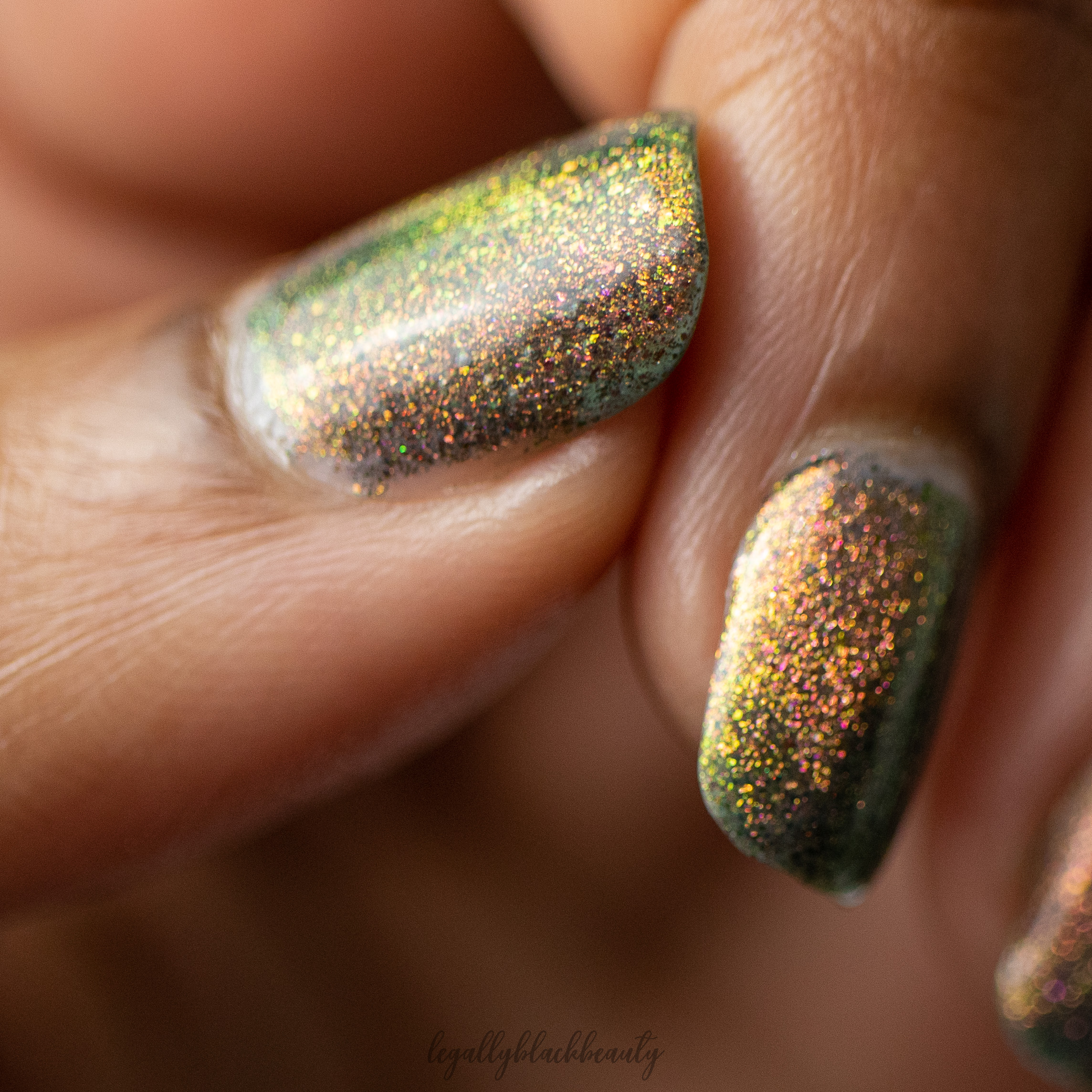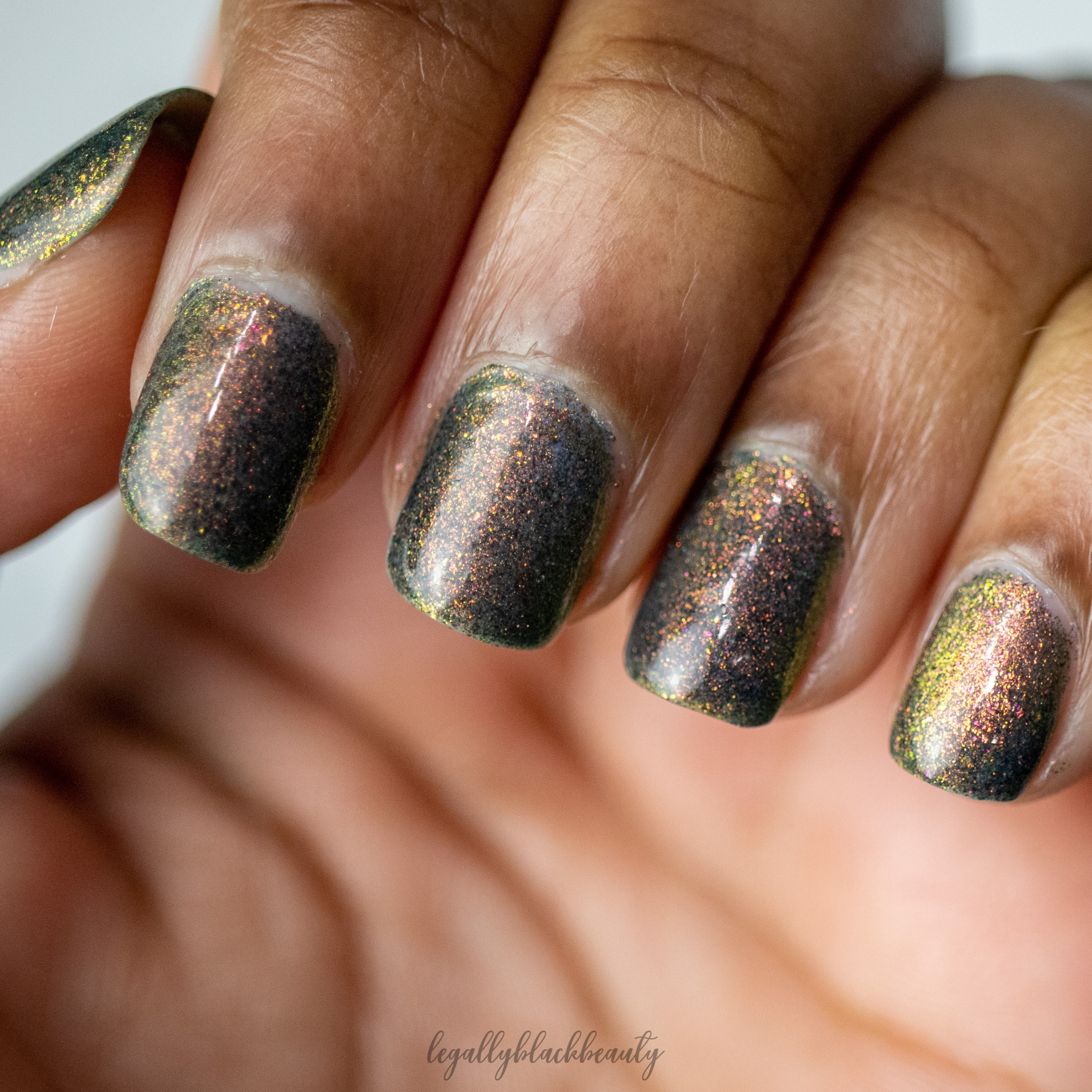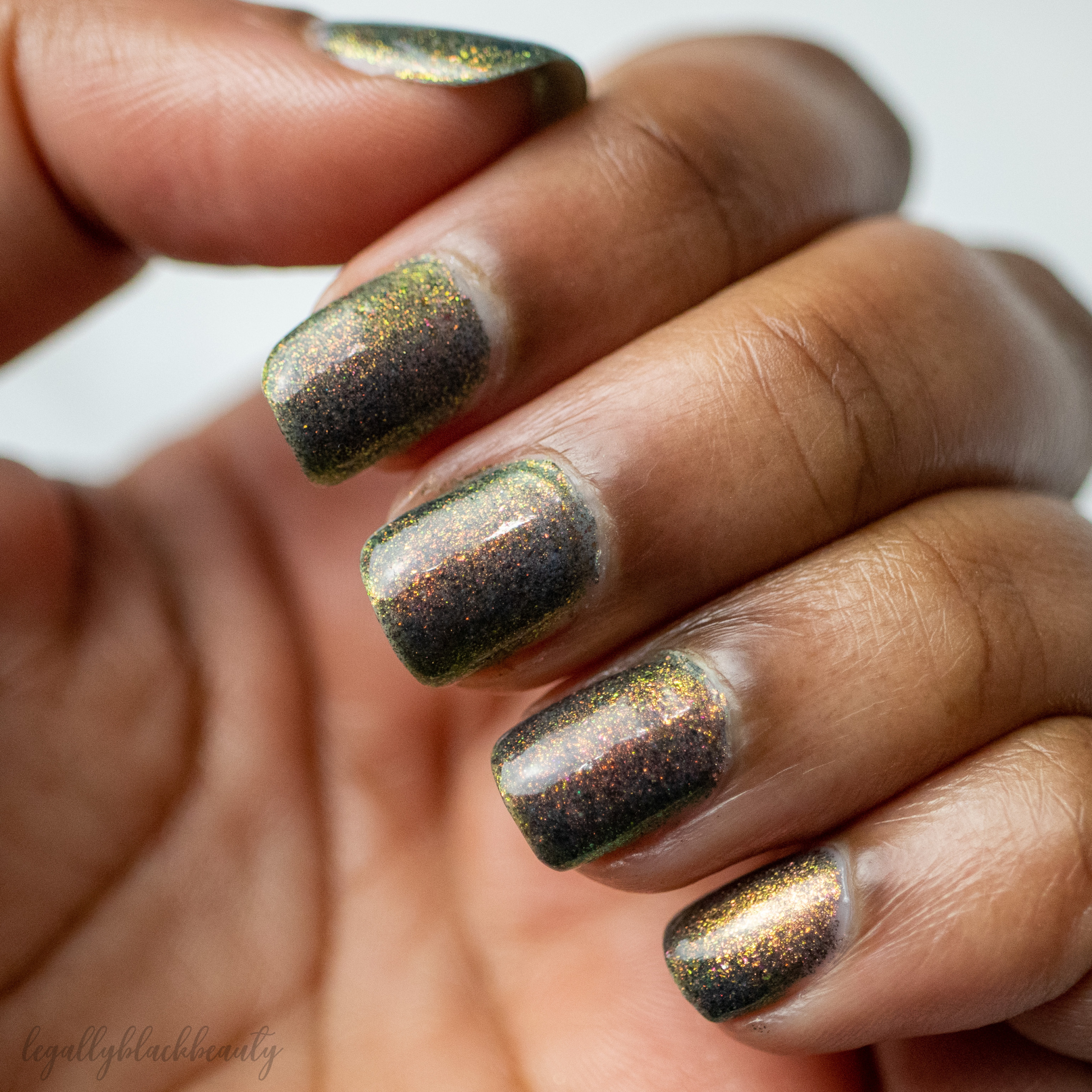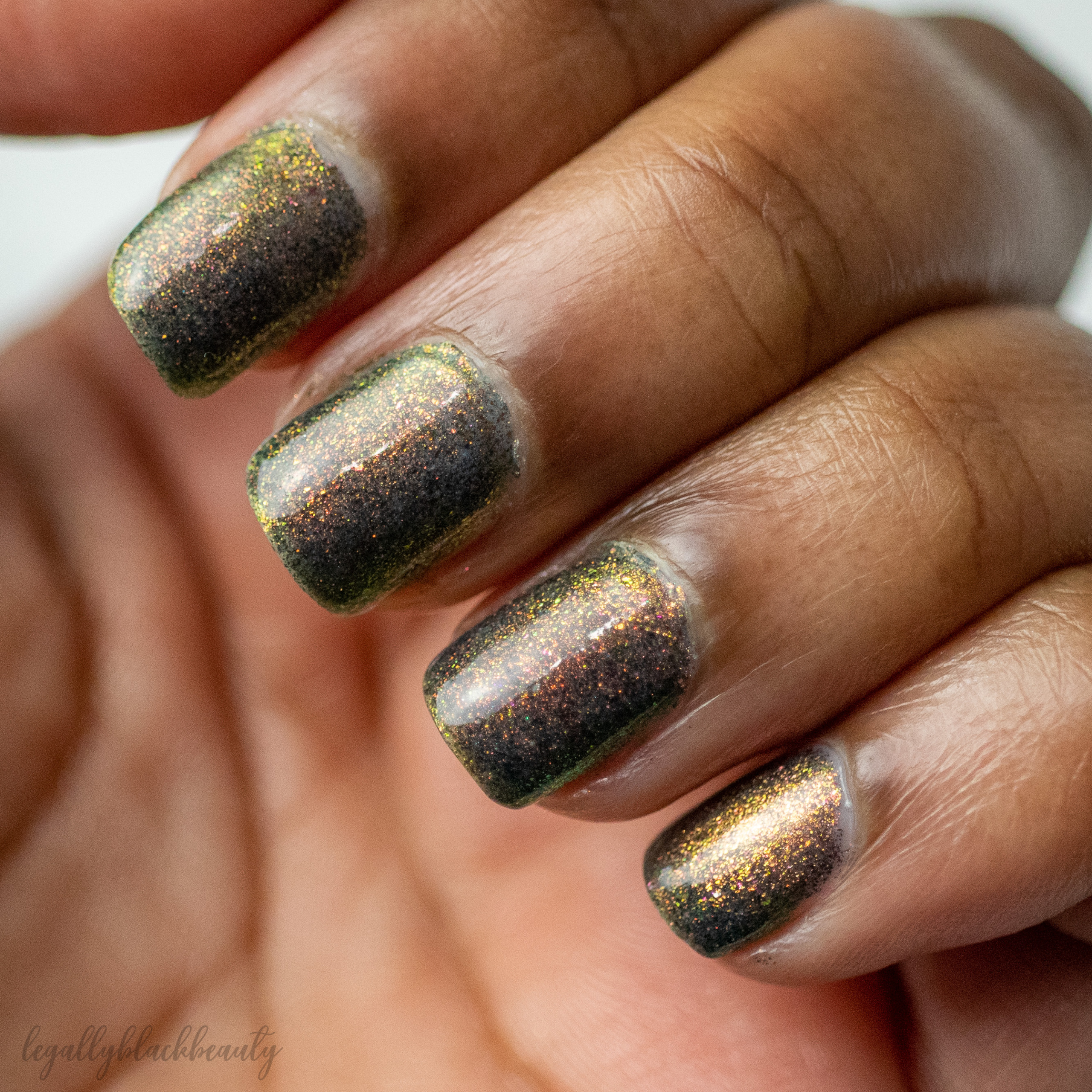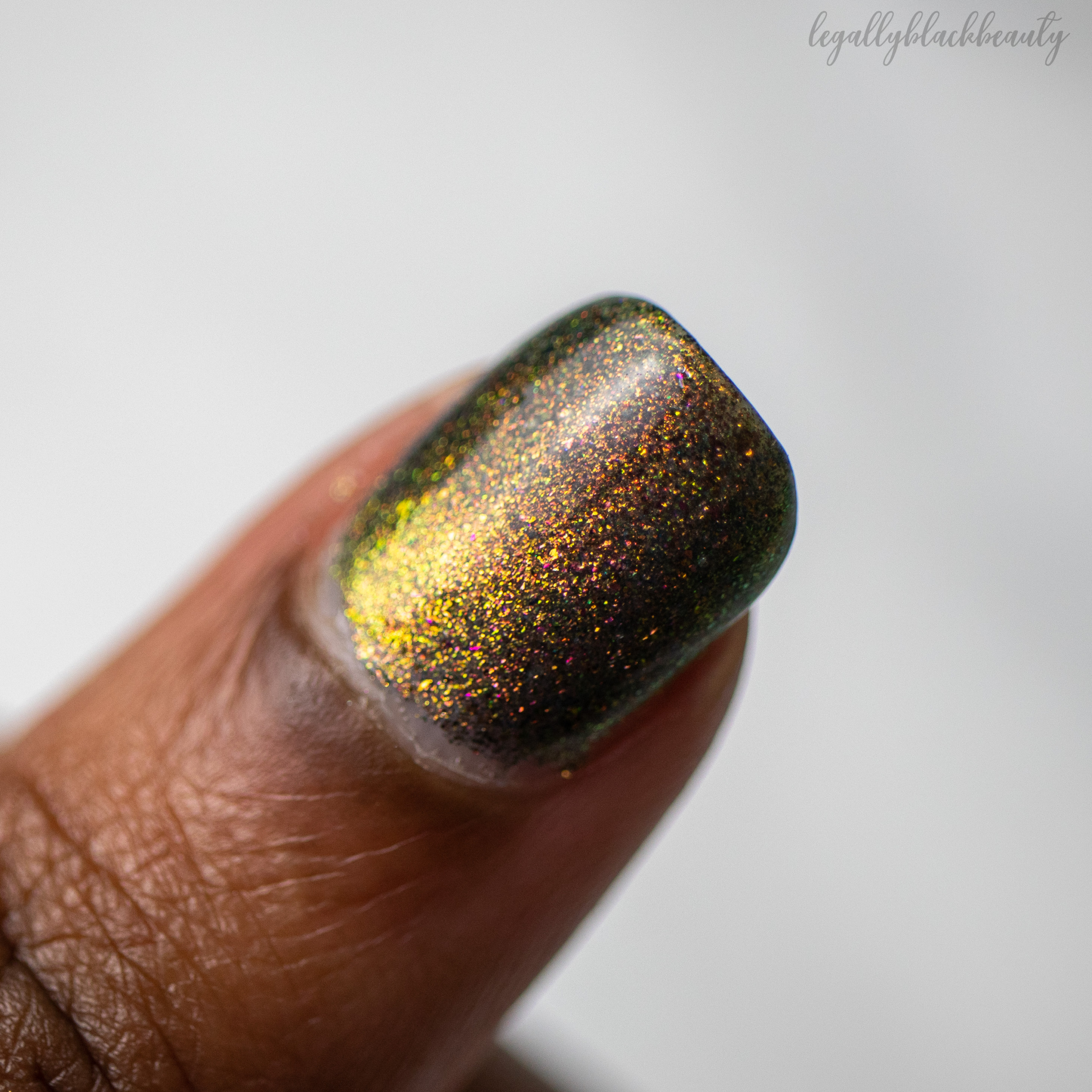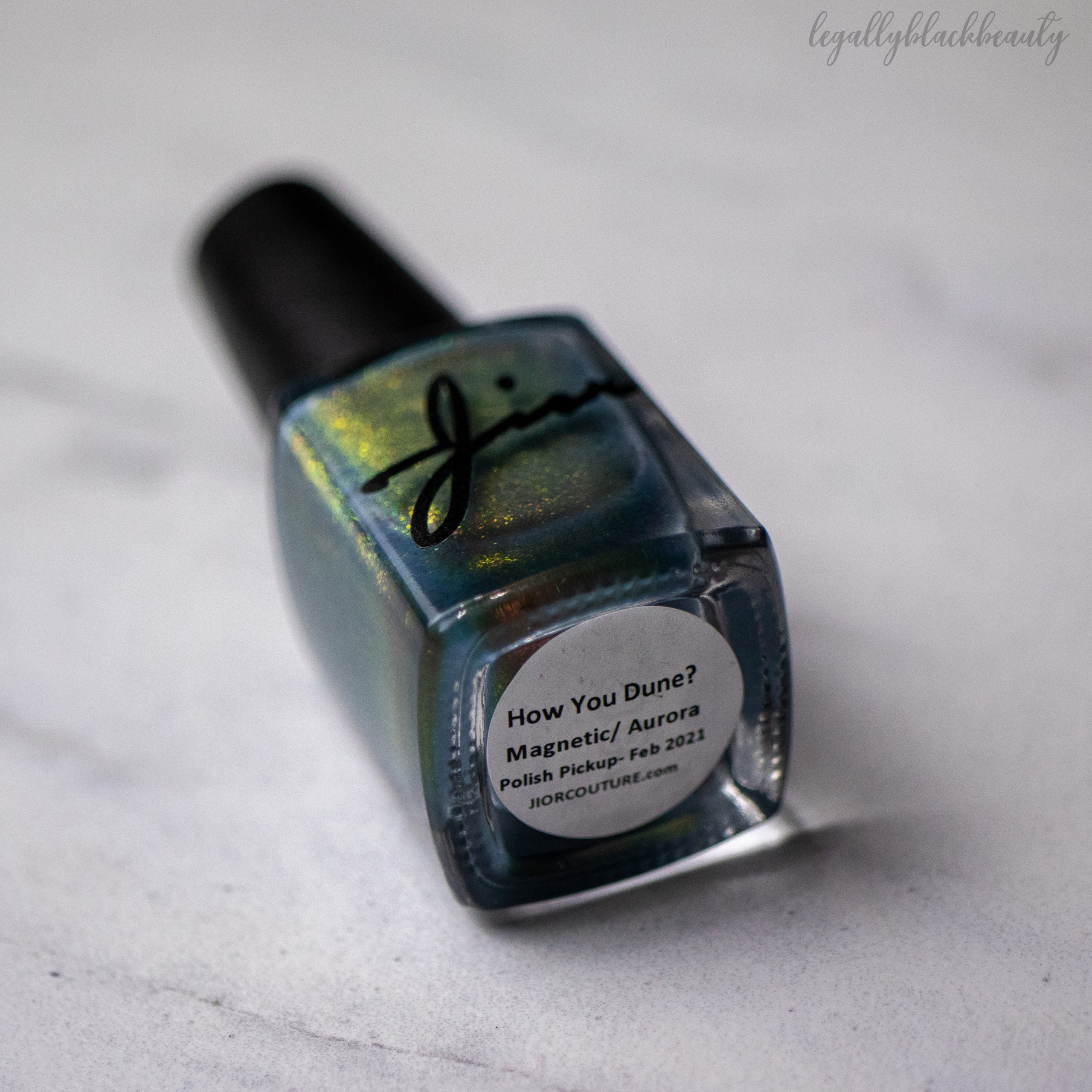 It was so fun swatching a polish for Jior this month. For those of you who haven't heard me obsess over this brand before, Jior Couture is a Black-owned brand owned by an Atlanta-based mother and daughter pair. Jior's polishes come in so many fun finishes, so I always love shopping with them and appreciate them asking me to swatch their February PPU polish.
The polish has a gorgeous mix of flakes and aurora pigment. I think I could've gone in with a third coat for more opacity and a stronger magnetized line, but I loved the more jelly-like and dispersed finish that I got in two coats. I could not stop moving my nails around in awe when I was wearing this polish.
Jior did a great job executing their vision with How You Dune? and I love that they always stick to their roots, especially with their PPU polishes. It's the Black excellence for me!