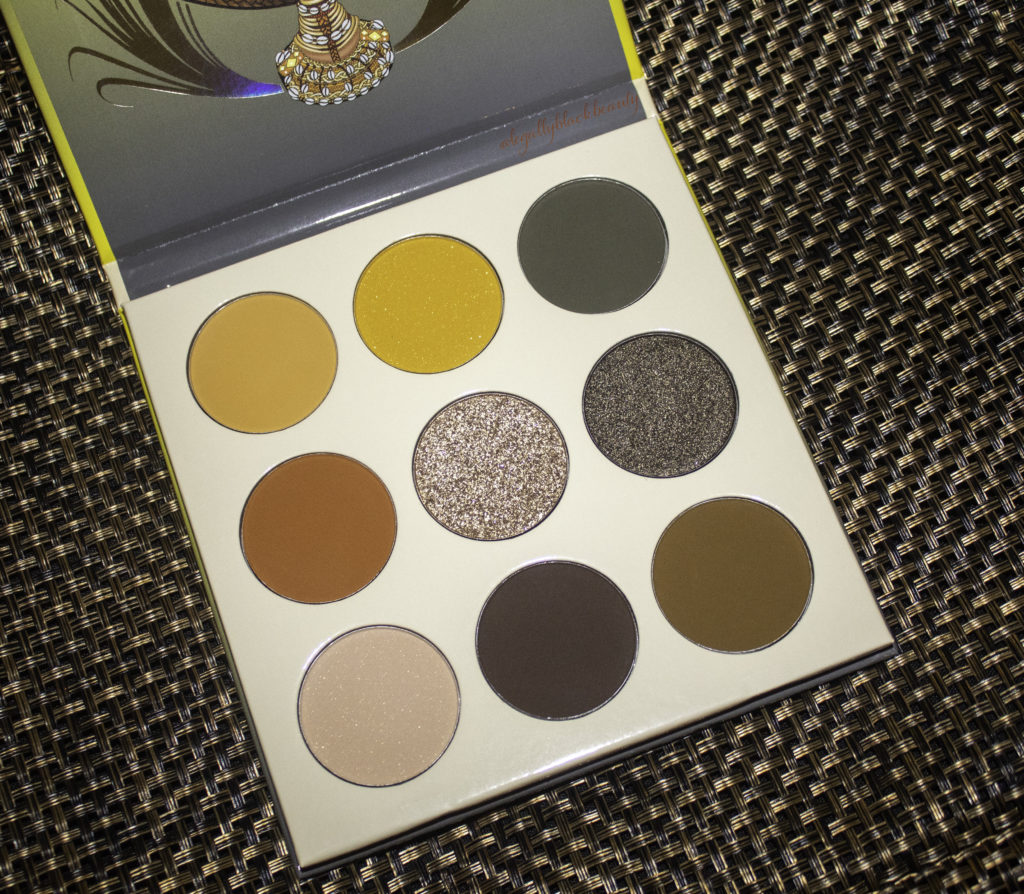 It's FALL! My favorite season! And to celebrate, I'm going to do something I've been meaning to do literally since I started posting makeup seriously — rank some fall products! Now, I would not consider myself someone who strictly follows seasonal trends. I wear whatever colors I want year-round, although I do also enjoy doing seasonal looks. So I've come up with a list of my top ten favorite palettes for fall.
Note that I don't think any one of these palettes is a "fall palette" in that it can only be used in the fall. Makeup has no rules, after all! But I do think these palettes are more seasonal (read: on trend for the season) than others. With this list, I tried to have some sort of order. But some of these palettes are bound to move around the list depending on how I feel on any given day. Also, this was harder than I thought it would be! I realized a lot of brands tend to skip over fall, going from summer themes straight to holiday and winter themes. They better put some respect on fall!

Let's get started!
10. Coloured Raine - Safari Raine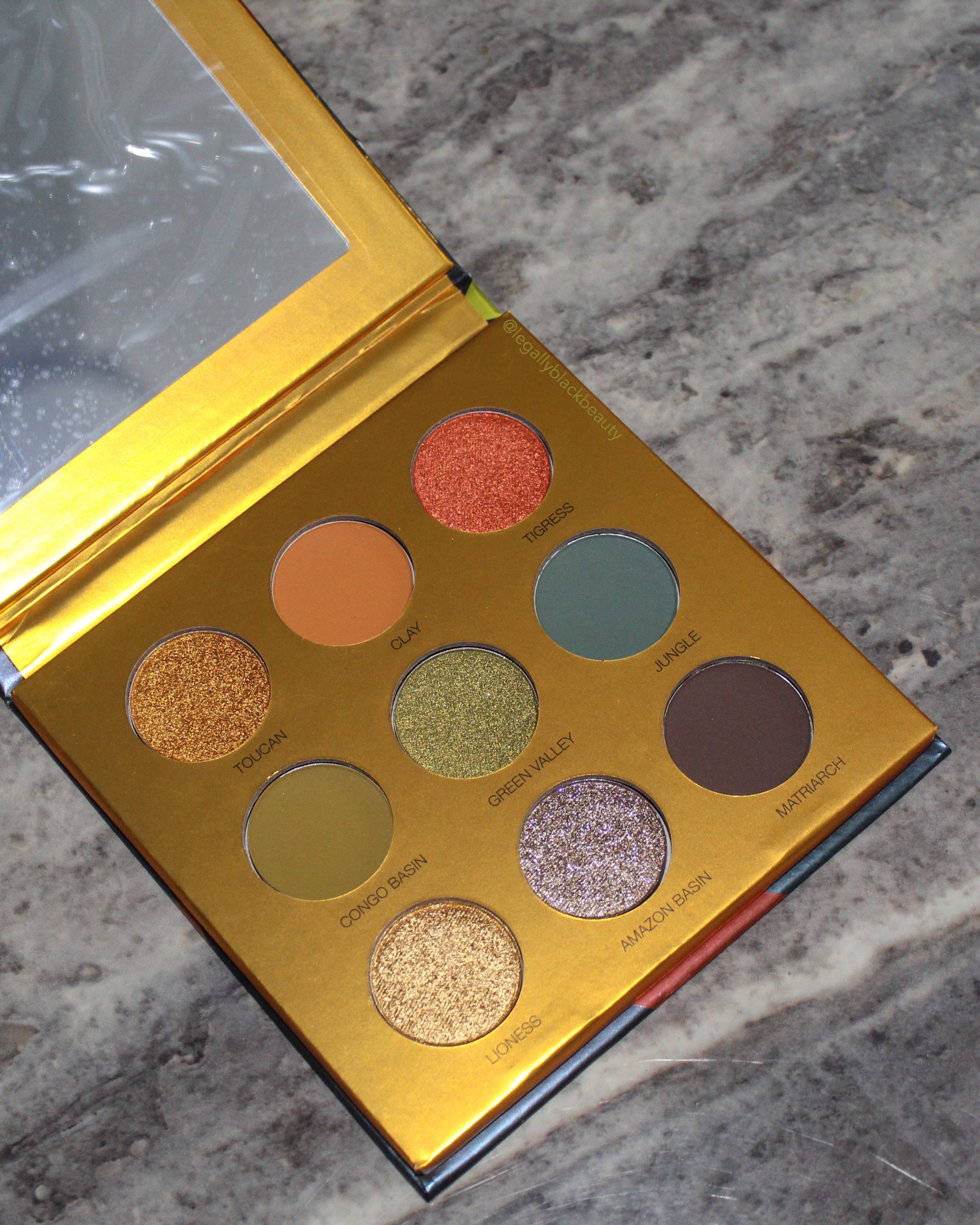 Safari Raine from Coloured Raine is in the tenth spot, mainly because I see it as a year-round palette. But I have to admit it's got the perfect tones for fall. With the deep teal Jungle, the beautiful golds Lioness and Toucan, and the warm oranges Clay and Tigress, this palette embodies fall. This palette is no longer available but, if you own it, I encourage you to bust yours out this season!
9. Sephora Pro - Smokey Jewels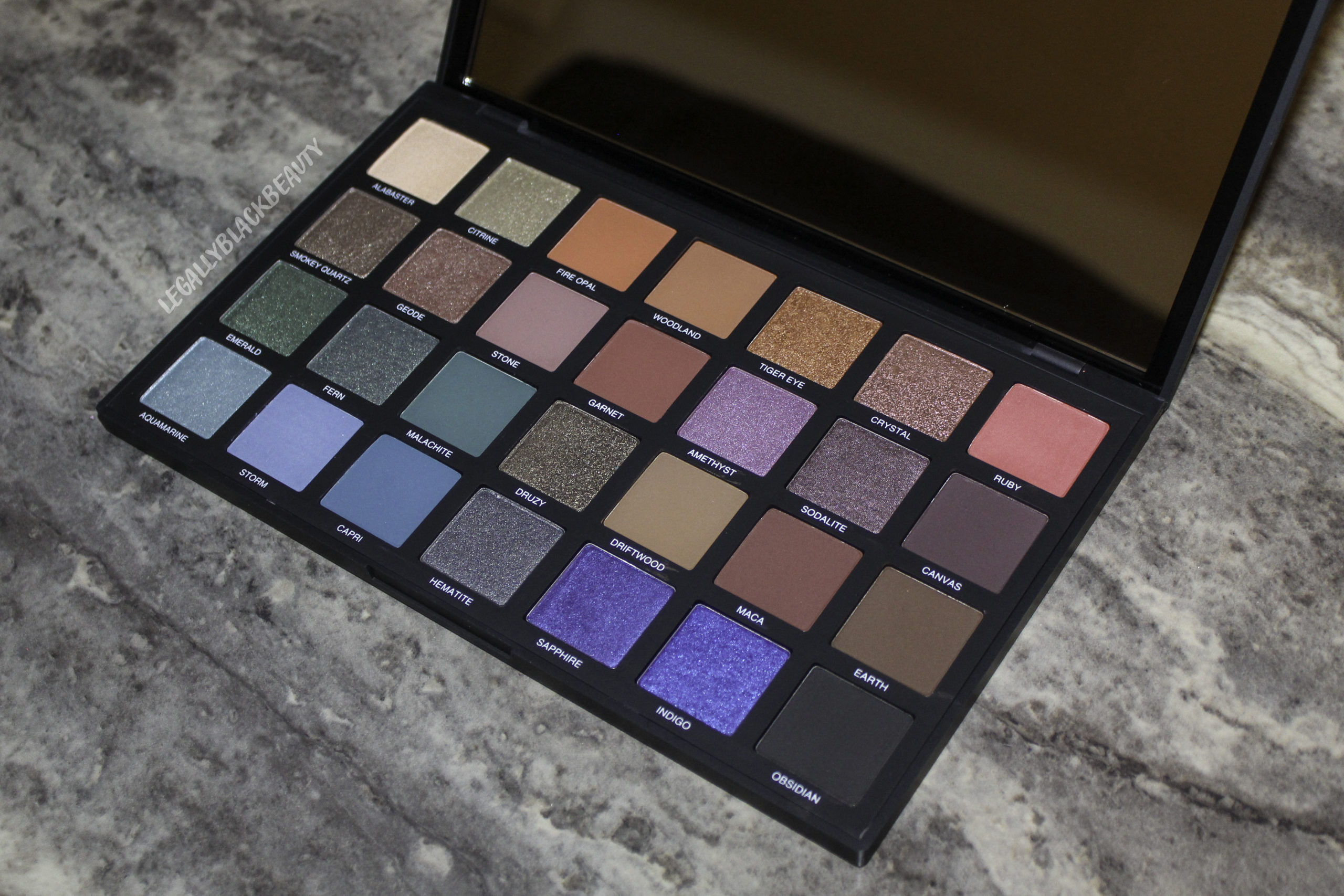 The Sephora Pro collection does not get as much attention as I think it deserves. The 28-pan palettes are my go-to travel palettes — which might be weird considering how large they are. But when I can only take a few palettes, I love taking the Sephora Pro palettes because I know the options for looks will be endless. Smokey Jewels, which released in the second phase of the Sephora Pro eyeshadow launches, is often packed in my carry-on because of how much I love its jewel-toned eyeshadows. Not only is it perfect for travel (for me, at least), but it is also perfect for fall! I mean, "jewel tones" and "fall" are basically synonymous, right?
8. Natasha Denona Beauty - Mini Gold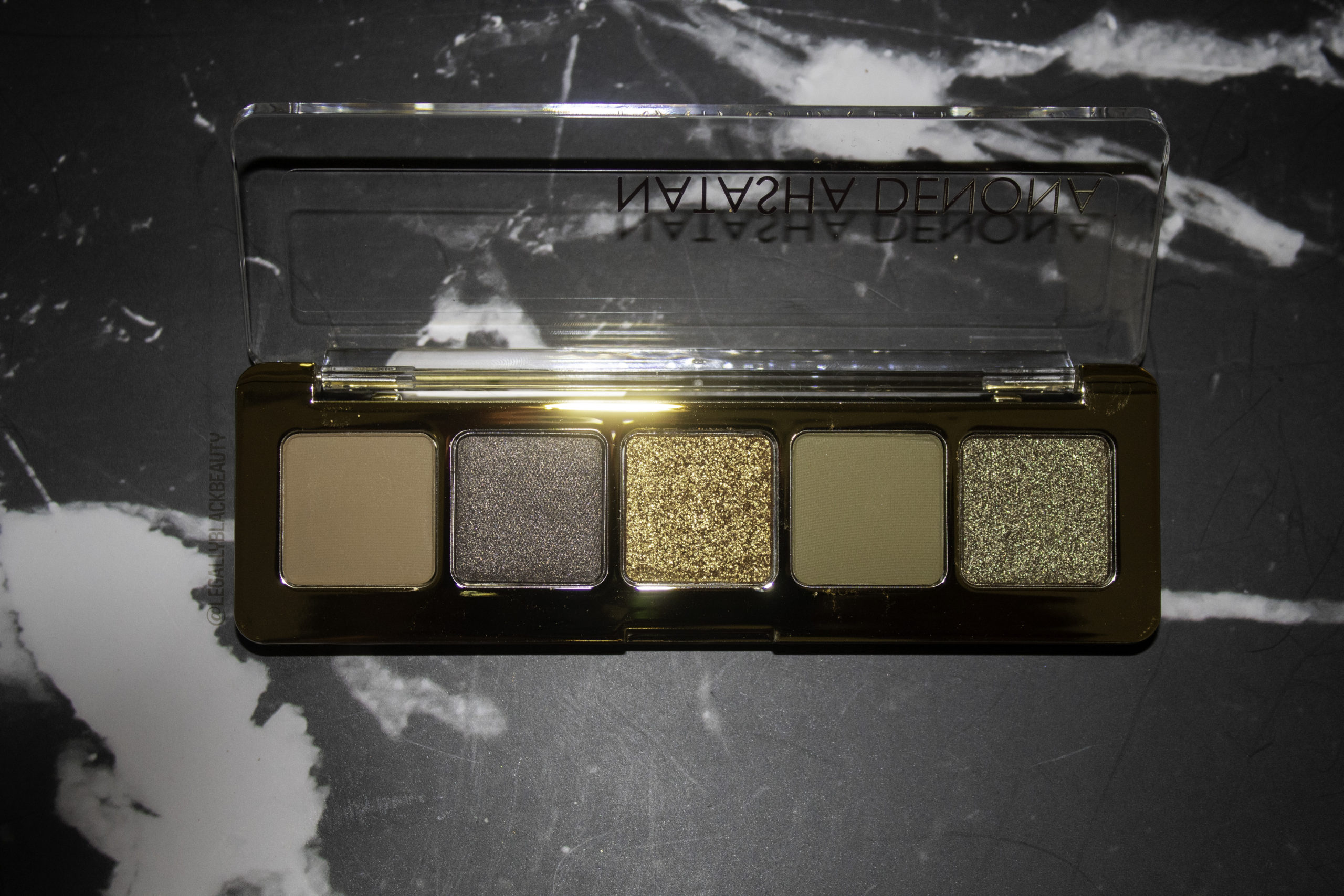 Of all Natasha Denona Beauty's mini palettes, I think Mini Gold best suits the fall season. Every single color seems seasonally on point to me. I don't think this palette is really all that "gold" though. It's more of a green-dominant palette. Either way, I'll be reaching for this little thing all season long.
7. Viseart - Petit Pro Solstice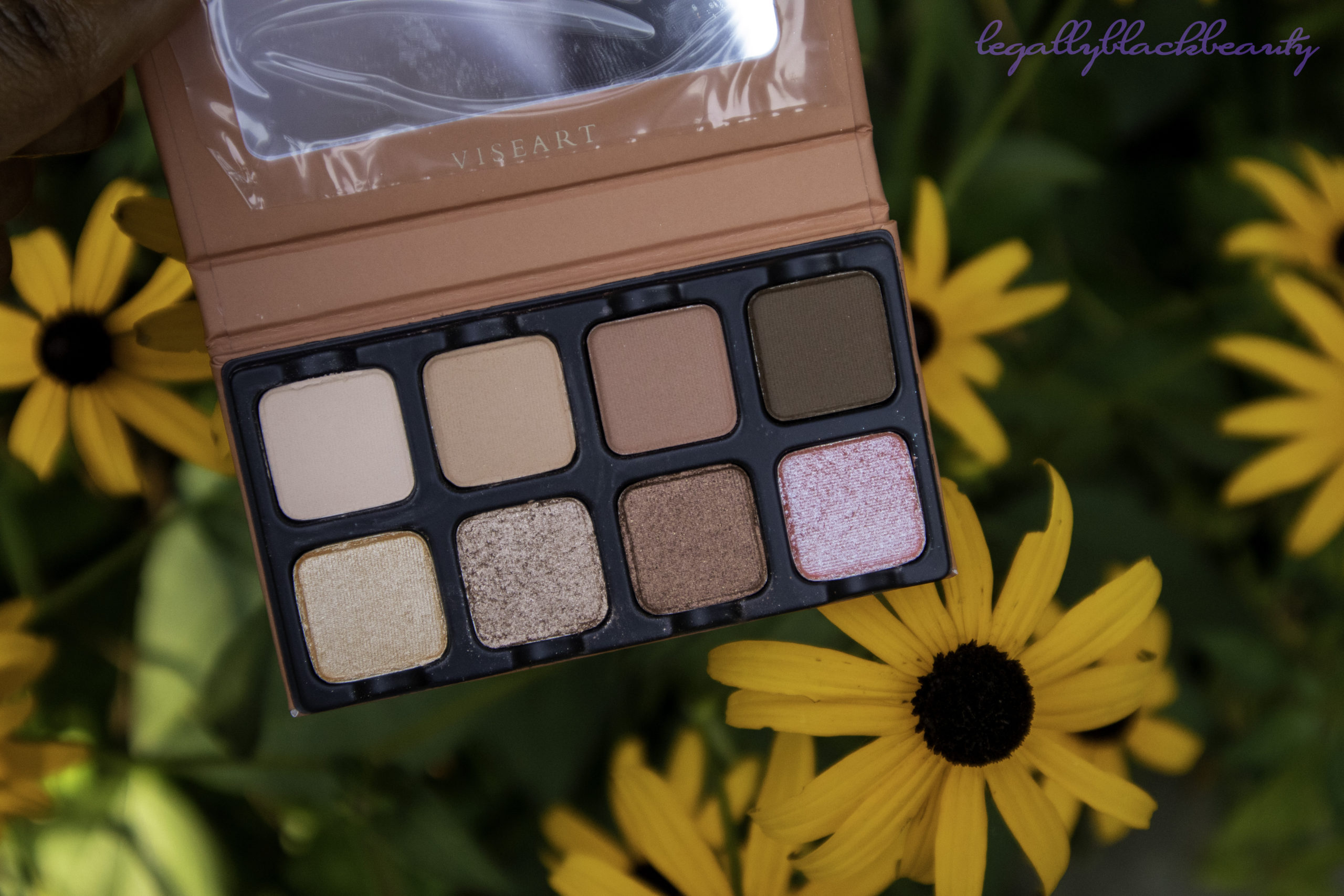 Okay, I know the Petit Pro Solstice palette *technically* released as a late summer palette, but I truly believe it is a great neutral option for fall. If I had to pick one shadow to represent fall, it would be the seventh shadow in this palette, Splendor. Splendor is a gorgeous rusty terracotta shimmer. And the namesake of the palette, Solstice, brings you the exciting duochrome pop that is perfect for any season, but especially fall.
6. Melt Cosmetics - Gemini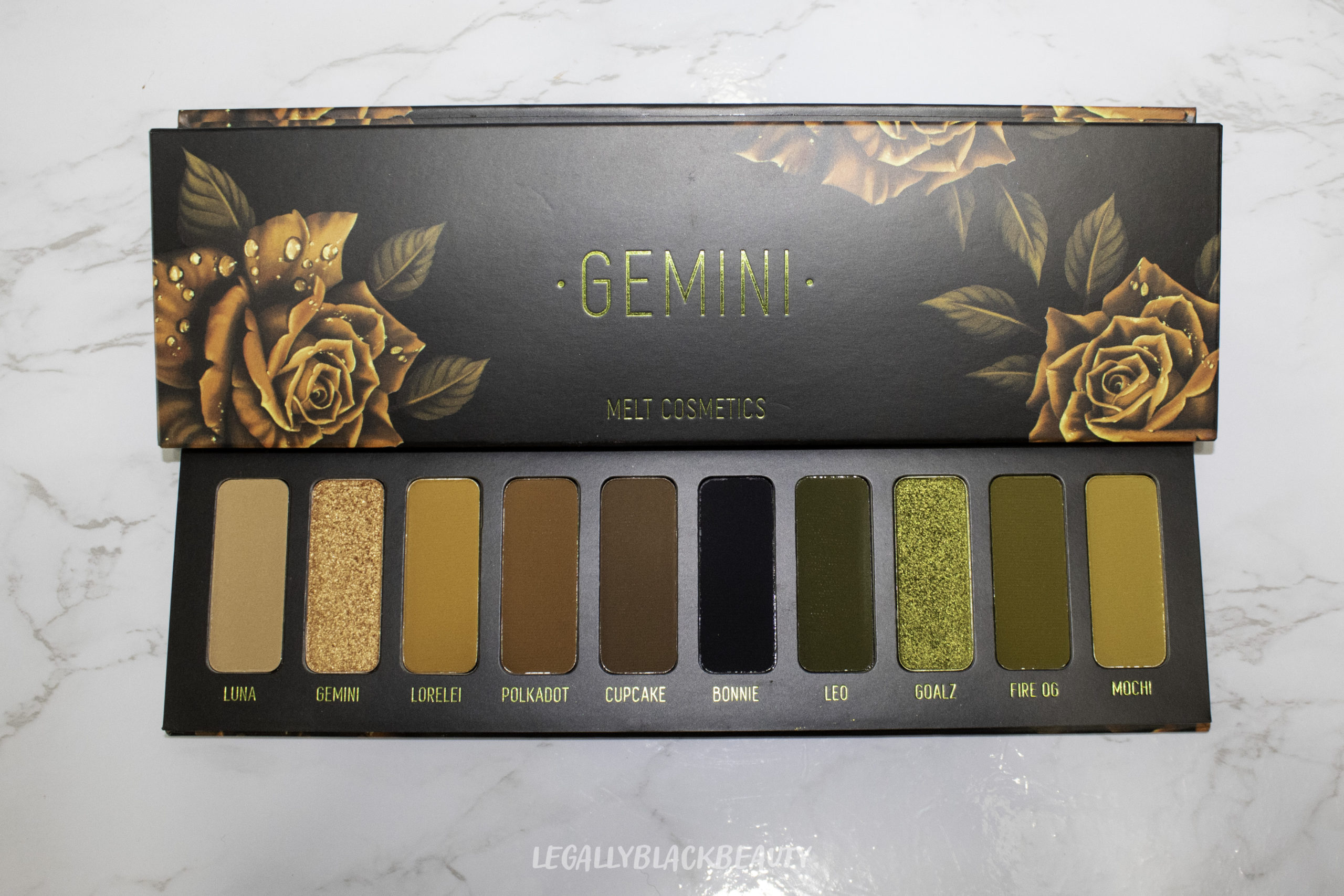 Gemini's spot on this list needs no explanation. It is full of ten quintessentially autumnal colors. I think fall is the perfect time to amp up the grunginess of makeup and this palette definitely helps bring on the grunge!
5. Devinah Cosmetics - Secret Diaries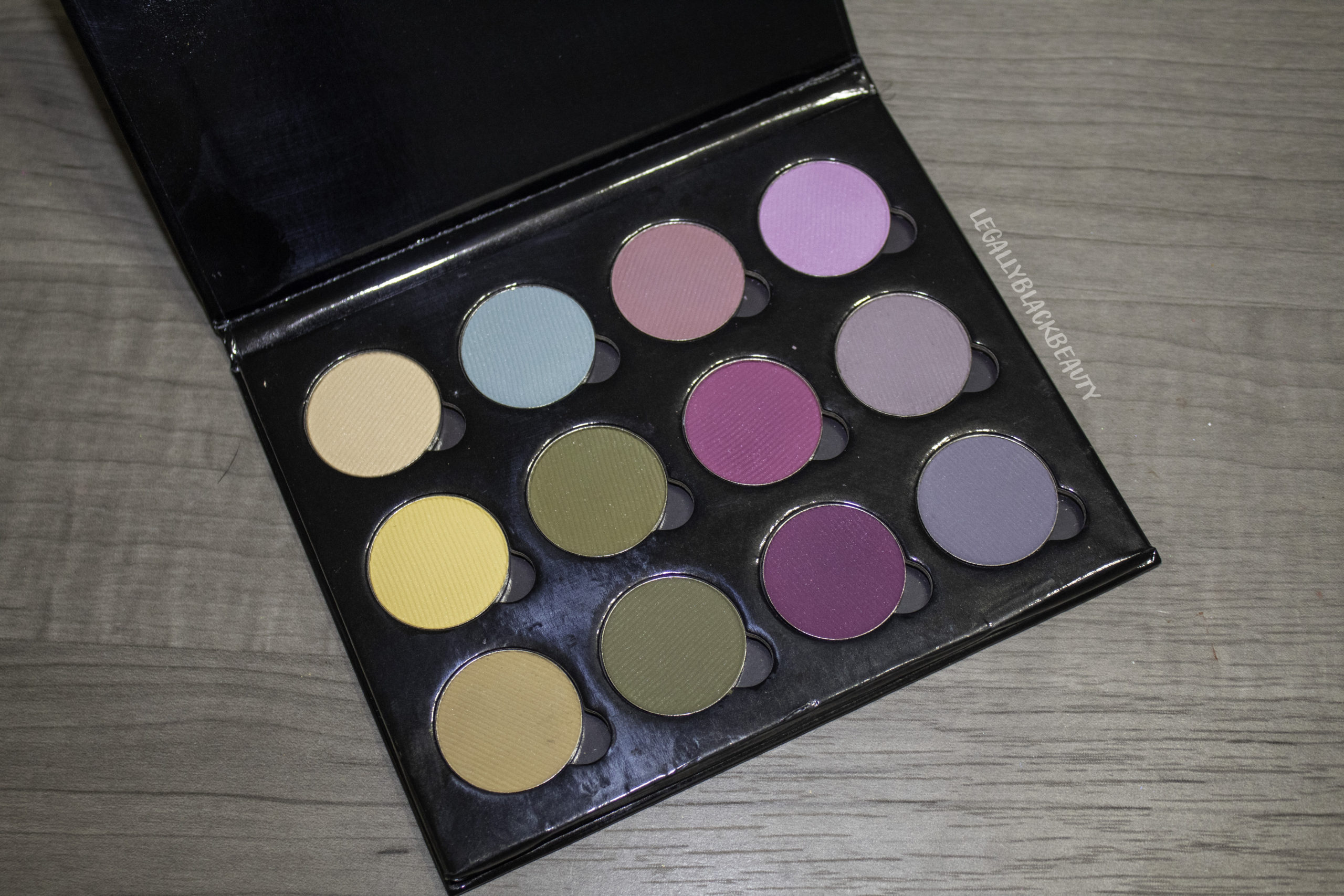 You can save using my code LEGALLYBLACKBEAUTY at Devinah Cosmetics (affiliate). Thank you in advance if you use my code!
Sure, I'm technically cheating here because this not an actual eyeshadow palette. Secret Diaries is a bundle of eyeshadows, but it does come with an empty palette so I feel justified in including it. Like I said above, grungy tones are great options for fall. And y'all know nobody does grunge like Devinah does grunge!
4. Pat McGrath Labs - Mothership IV: Decadence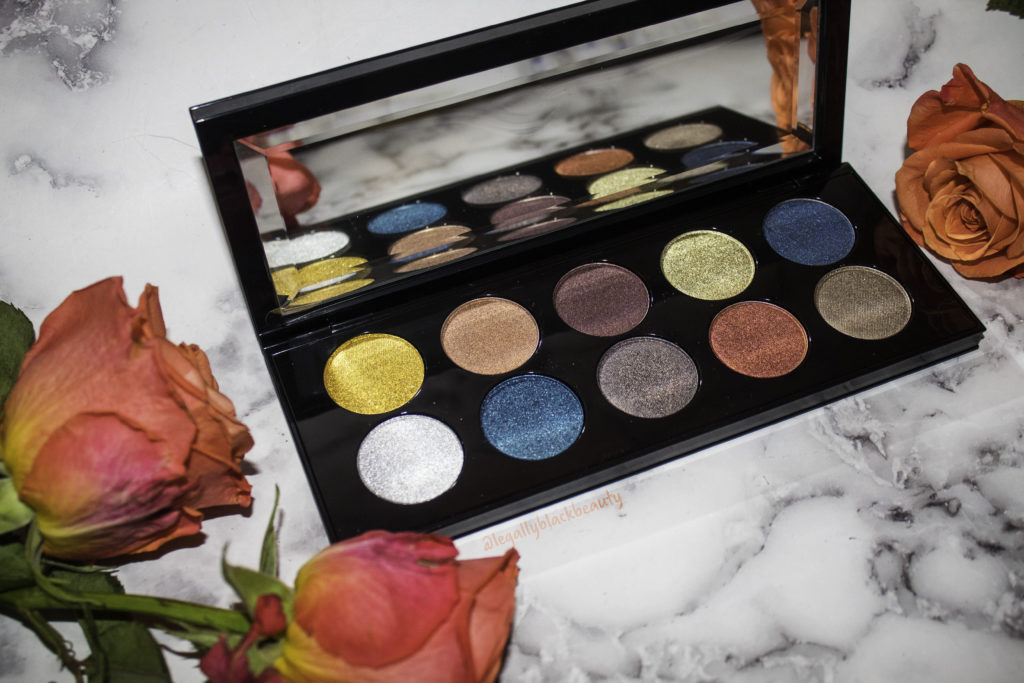 Remember when Decadence was truly limited edition with no signs of ever coming back? Whew, I'm glad those days are over! I was able to snag Decadence from a super random return to Sephora, before it was announced it would come back in Star Wars packaging…and then again in normal packaging…and again…you get the point. Anyways, this all-shimmer palette has all the jewel tones you'll need for your fall looks and more!
3. Juvia's Place - The Nomad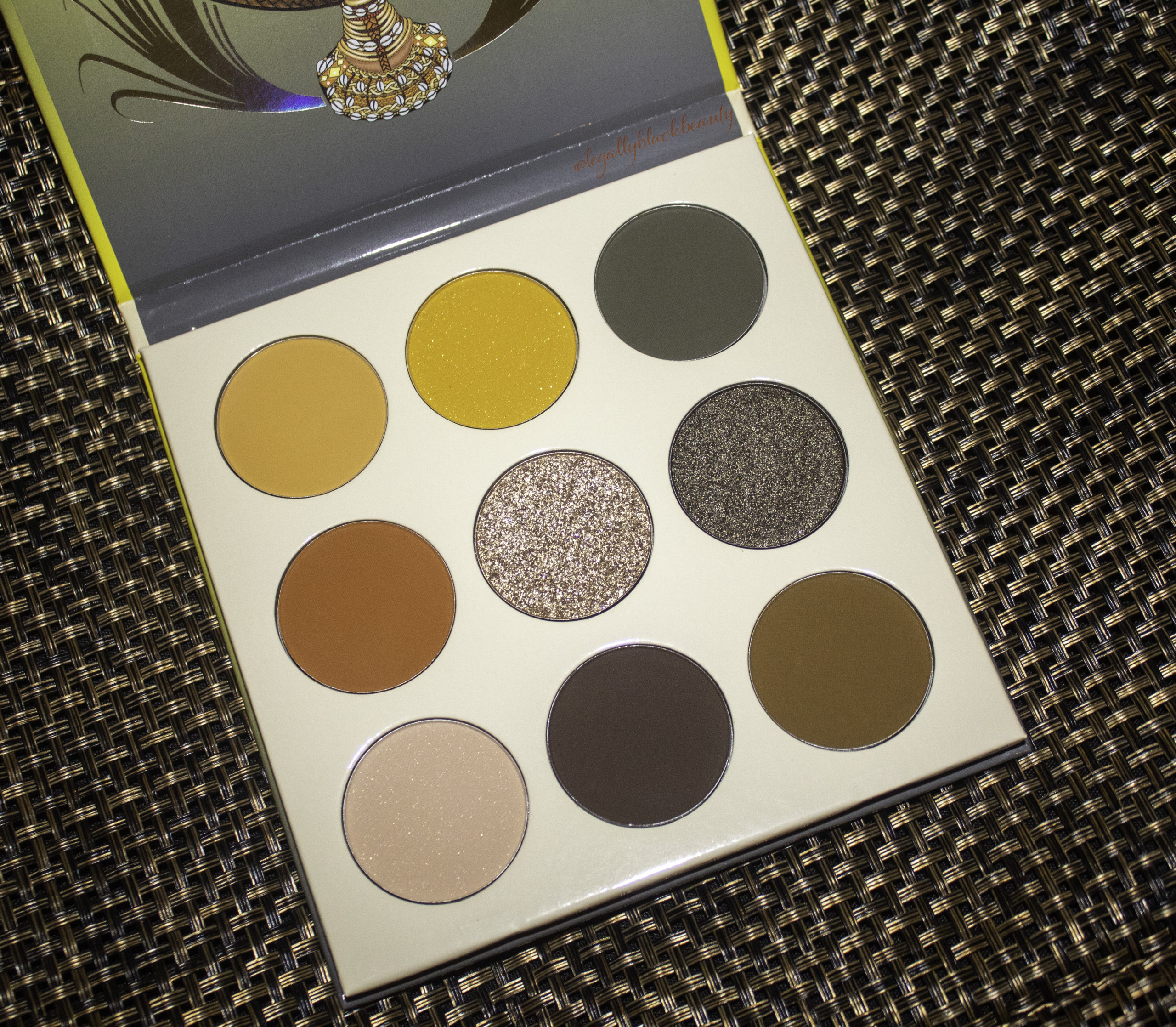 You can't tell me The Nomad from Juvia's Place was not made for my fall-loving heart! I actually struggle to wear this palette most of the year because I so strongly associate it with fall. I mean, just look at it! Look at that grungy mossy shadow at the bottom! Fall!
2. Pat McGrath Labs - Mothership VI: Midnight Sun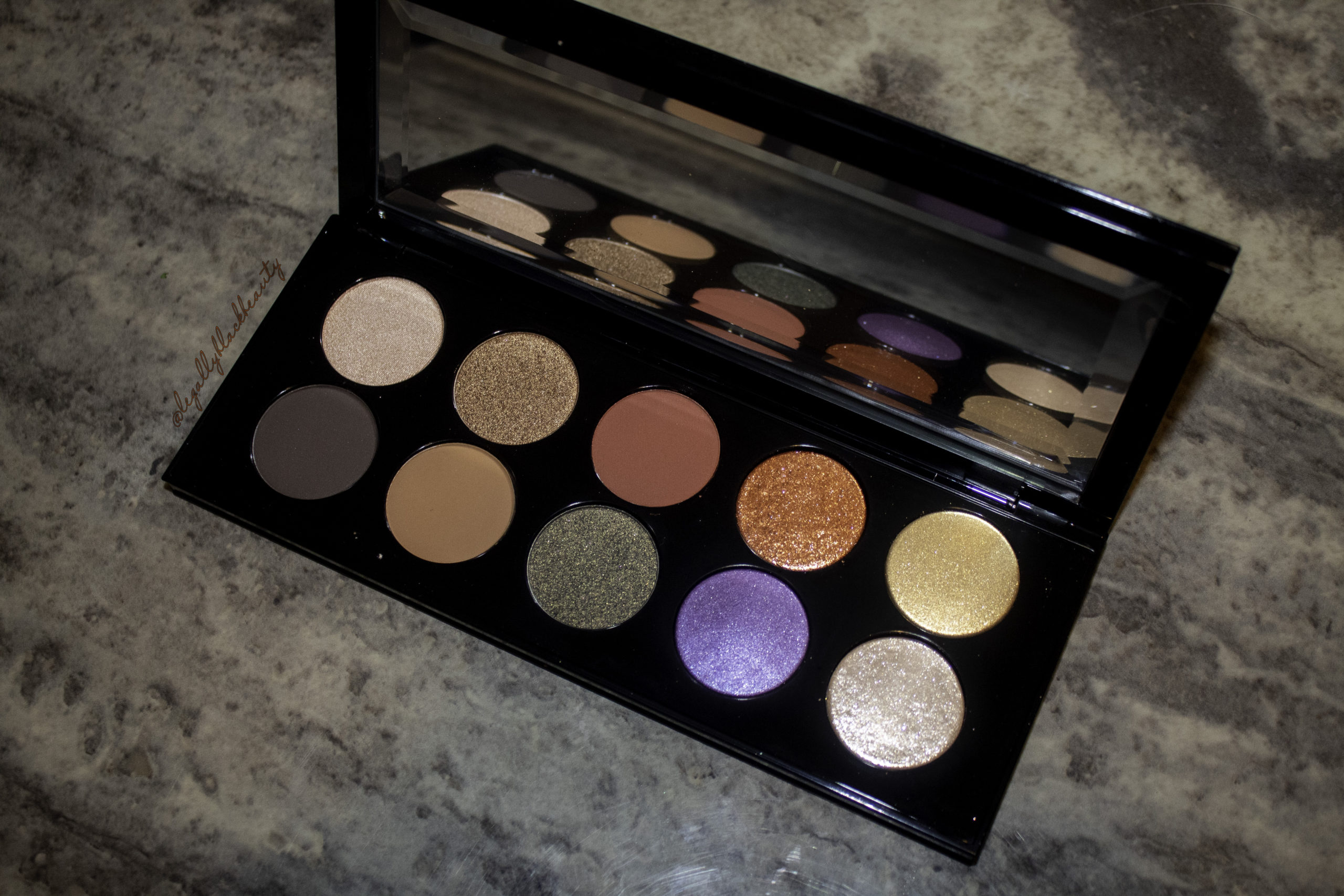 I think Pat McGrath Labs released Midnight Sun around the same time as The Nomad, which may be why I also associate it strongly with fall. And, of course, they don't just have fall color schemes — they were also both released in the fall. Even if Midnight Sun was released in another season, I think I would still view it as a good option for fall. The shimmers are beautiful jewel tones and that mattes are reminiscent of fallen leaves.
1. Natasha Denona Beauty - Metropolis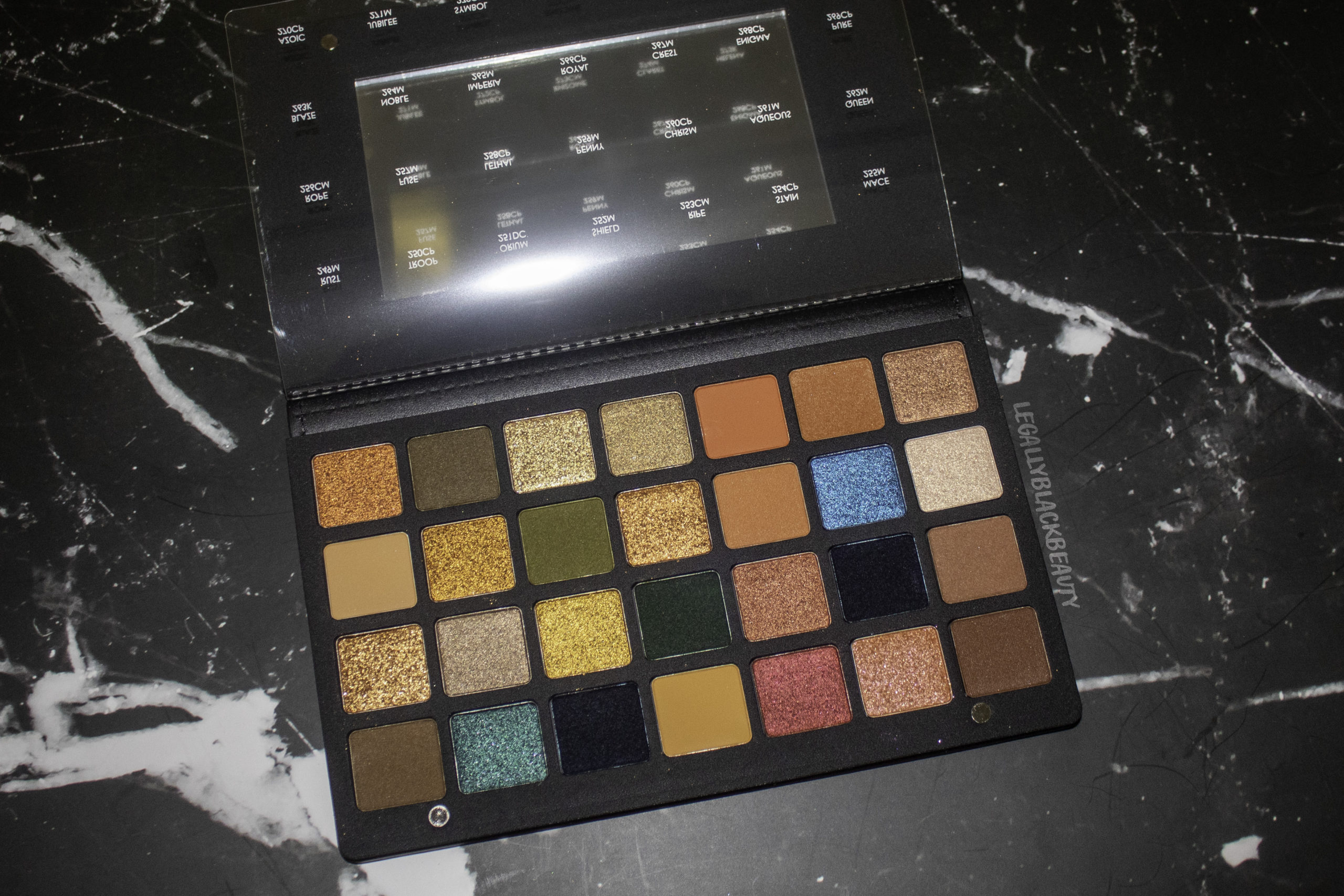 Natasha Denona's Metropolis palette ranks at the top of this list because it is the ultimate fall palette in my opinion. With 28 midi-sized pans of golds, greens, browns, oranges, and a few pops of complementary colors, it is the best representation of fall that I think I have in my collection.
What about you? What are your top palettes for fall?