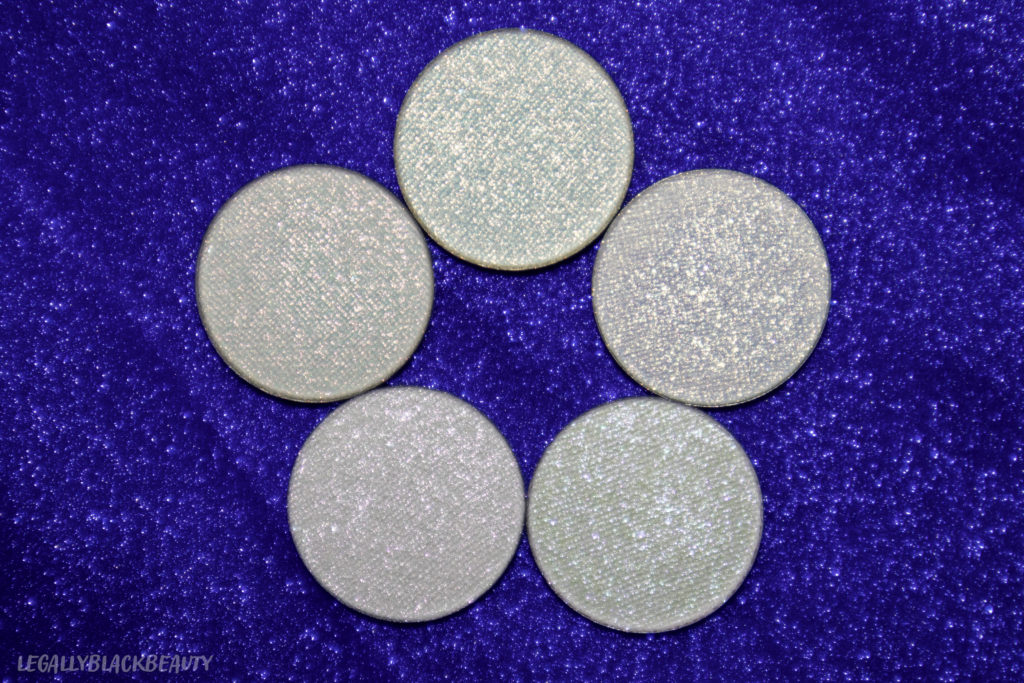 You can save using my code LEGALLYBLACKBEAUTY at Terra Moons Cosmetics (non-affiliate). Thank you for your support!
Terra Moons Cosmetics is the master of iridescent chameleons. The shadows in their first set of Iridescent Chameleons quickly became everyday eyeshadows for me. No matter what look I'm going for, I can pop one of those bad boys in my inner corner and turn my look up a notch. So it was obviously a very good day when I found out they were coming out with more shades in that formula.
Terra Moons generously sent me these new Iridescent Chameleons in PR. I have taken my sweet time to edit these photos and you'll see why in a second. It's a lot!
About the Iridescent Chameleons
General Information
Color Descriptions
General Information
The Iridescent Chameleons are color-shifting shimmer shadows. They all look white in the pans, but you can catch the multi-colored shifts at certain angles. On dark skin, you won't see much of that white unless you build the shadows up. The more you build, the more that base shows up. I think these layer beautifully even as the base becomes more apparent. But I would be mindful of the fact that built-up iridescent eyeshadows can look a little ashy at some angles.
Color Descriptions
I know I don't need to say this, but I love these new Iridescent Chameleons! The shifts are gorgeous and I don't feel like any of them are too close to the OGs. Ice Giant and Phoenix are probably my top two picks, but honestly it is so hard to choose. These all perform well and I don't find that I need to use a glitter glue or damp brush with them.
I hope you all enjoy staring at the photos of these beautiful chameleons as much as I enjoyed taking them!