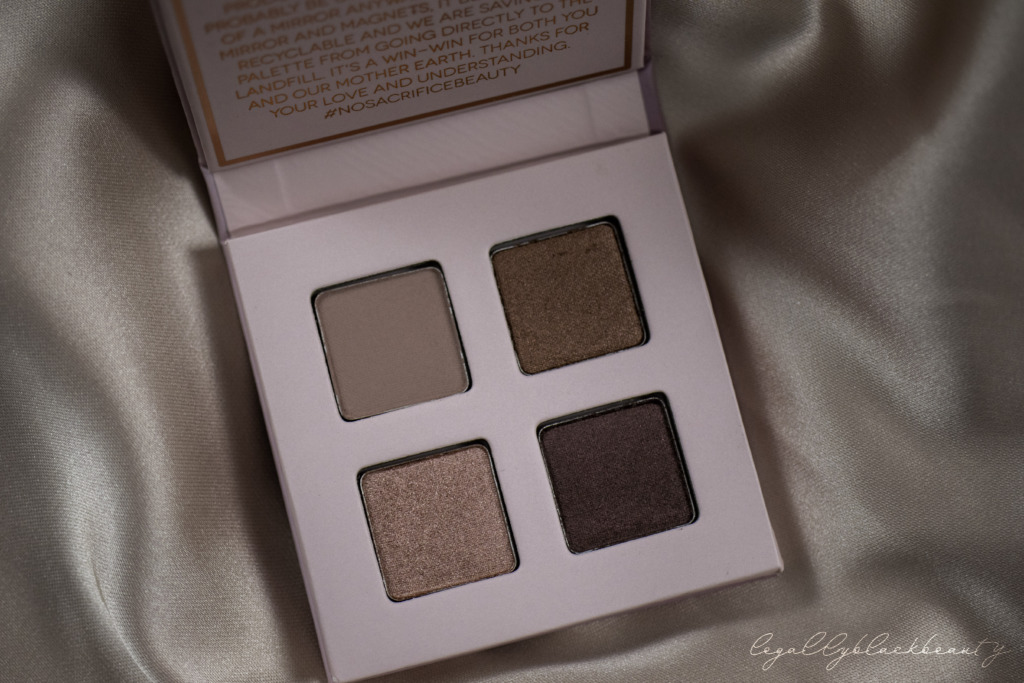 Founded in 2018, Āether Beauty is a relatively new, ethically-sustainable brand based in California. The brand is dedicated to creating products that are not only good for consumers, but also good for the planet. Āether Beauty kindly gifted me one of their new holiday quads, the Ametrine Mini Crystal Palette. This is the first product I've tried from the brand and (spoiler alert) they made a good impression!
General Information
Color Descriptions
General Information
The Ametrine Mini Crystal Palette is an eyeshadow quad containing four cosmic-inspired shadows, each infused with amethyst and citrine. The "crystal charged" pigments are intended to "illuminate the skin with [its] light-reflective properties" and to promote the regeneration of skin cells. The shadows are also formulated with organic coconut oil, organic shea butter, organic rose hip oil, and organic moringa oil. These coconut oil and shea butter are intended to create a smooth, buttery texture, while the other oils are meant to provide radiant, glowing skin.
The palettes comes in fully recyclable, sustainable packaging. One percent of Āether Beauty's sales are donated to the Fair World Project.
Color Descriptions
I think Ametrine is a beautiful, good quality quad. The shadows are soft to the touch (might that be the coconut oil and shea butter at work?) and sufficiently pigmented. The color story is romantic and feminine. And the shadows seem well-formulated. Though I'll be honest, I don't follow the crystal or clean beauty trends. I'm not sure if this quad will offer skincare benefits as claimed, but I like it for the colors and the textures of the shadows.
I'm happy I got to try out a new-to-me brand and will definitely be checking Āether Beauty out in the future!