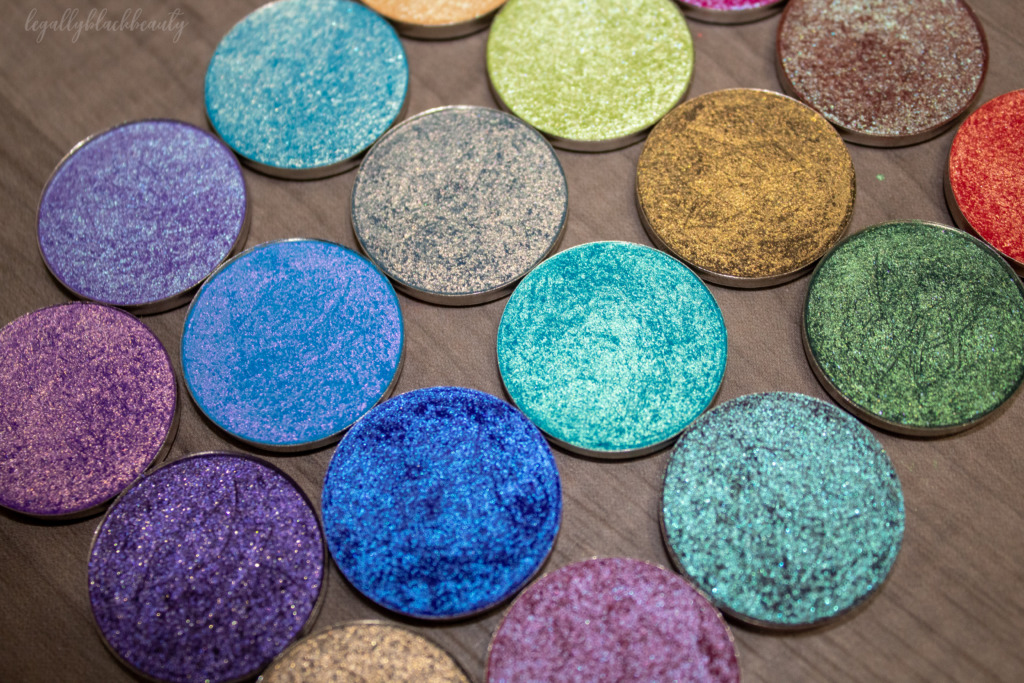 Did y'all know Clionadh Cosmetics makes more than multichromes? With a collection as jaw-dropping and massive (no innuendo intended) as the Stained Glass collection, it's easy to forget — or miss the fact — that Clionadh also makes some stunning duochromes and other shimmers.
With my January 2020 order, I decided to try some of Clionadh's other formulas for the first time. Most of the shadows that I ordered were sold in a duochrome bundle, but I also picked up Crystalline individually. I don't believe that bundle is currently available, but maybe it will return one day. All of the shadows in this post are part of the Witchcraft vs. Alchemy collection.
I hope you all enjoy the only non-Stained Glass segment of this swatch party!
General Information
Color Descriptions
General Information
The duochromes swatched below are from Clionadh's Witchcraft vs Alchemy collection, which is a collection of duochromes inspired by themes of…you guessed it, witchcraft and alchemy!
Sol and Eye of Newt are quite similar on my skin. Sol is slightly more muted and yellow, while Eye of Newt has more green.
Clionadh describes Eye of Newt, Morgana, and Crucible as subtle duochromes.
Color Descriptions
Duochromes Group 1 Swatches
Duochromes Group 2 Swatches
I'm glad I was able to try a new (well, older) formula from Clionadh with these duochromes. AND I didn't have to do much thinking because most of these were in a premade bundle! That's a win on so many levels!
Clairvoyance stands out to me as a shadow definitely worth writing home about. I would even write my close friends, acquaintances, and people I haven't talked to since we graduated college and tell them about that beautiful shadow.
Calx and Nocturnal also need their flowers. But why, oh why, Clionadh? Why would you call that beautiful deep purple shadow "indigo"? *shudders*