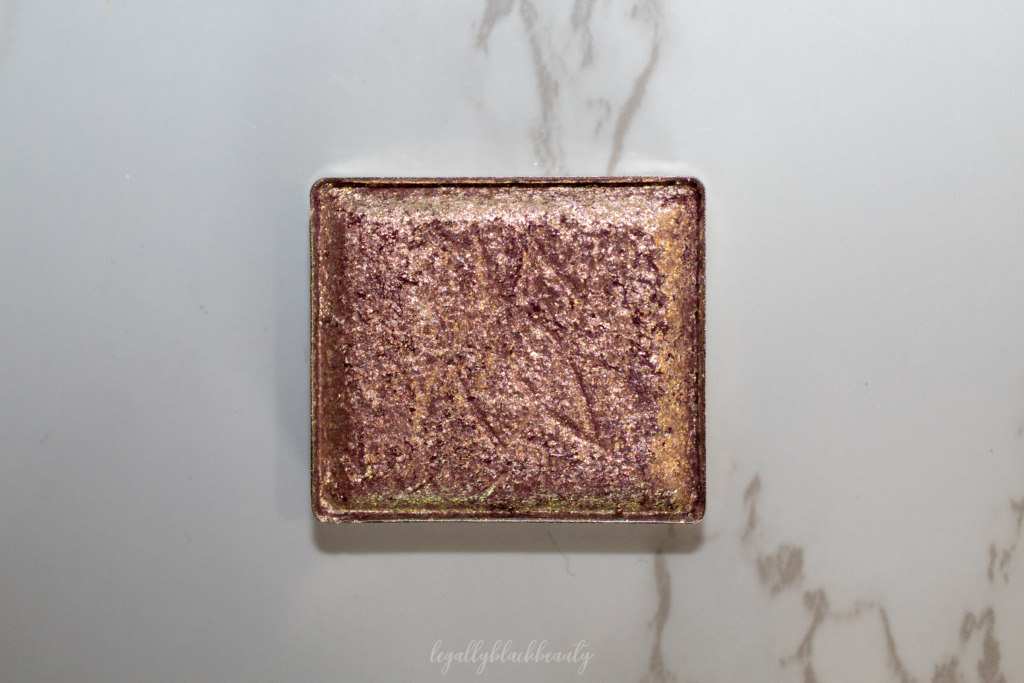 With a whopping 23 shadows, the Glitter Multichrome shadows are the largest group of shadows in Clionadh's Stained Glass collection. Don't let the name fool you, though — these actually are free of plastic glitters.
The textures of the Glitter Multichromes make them stand out among other multichromes. They kind of remind me of the Pat McGrath "special" shades, although they're not quite the same.
The swatches below are, again, in multiple light sources. I've broken the swatches up into two groups — my arm only has so much space! If you follow me on Instagram, some of the swatches from the first group will be familiar. I recently updated my swatches, so I'll have extra photos of the first group (although I did not swatch the exact same shadows both times).
About the Glitter Multichromes
General Information
Color Descriptions
General Information
The Glitter Multichromes are glitter-like sparkly eyeshadows. As with the Glitter-Type Iridescent Multichromes, the Glitter Multichromes are plastic-free, mica-based, and do not actually contain any glitter. The multichromes are comprised of glitter-like particles in varying sizes. They also vary in the saturation and opacity of their bases. They may be used on the face, eyes, and lips.
The shadows are sold individually and as a bundle. Opulent is the newest addition the line, having been released in January 2020. Opulent is shown in the majority of the photos above. The last flatlay photo above shows the original Glitter Multichrome bundle inside a multicolored box.
Some of the Glitters are soft, some are dry. For example, Translucency is on the dry side, while Kaleidoscope and Glaziers Mark are on the soft side. Torch is one of the more textured shadows. Blaze and Foiling are also somewhat more textured than the others.
Chandelier, Ripple, and Carving are all quite similar in color.
Color Descriptions
Glitter Multichromes Group 1 Swatches
Glitter Multichromes Group 2 Swatches
To be honest, the Glitter Multichromes are not my most-reached-for Stained Glass shadows. I find them pretty and the texture is unique within the Stained Glass collection, but I personally enjoy the iridescents (including the Deep Iridescents) and the Jewelled Multichromes the most.
I love all of the greens and purples in this formula, though. But I do wish some of the lighter greens weren't so repetitive.
For so many shadows, I'm surprised I have so little to say. But this *is* round 5 of this swatch party!