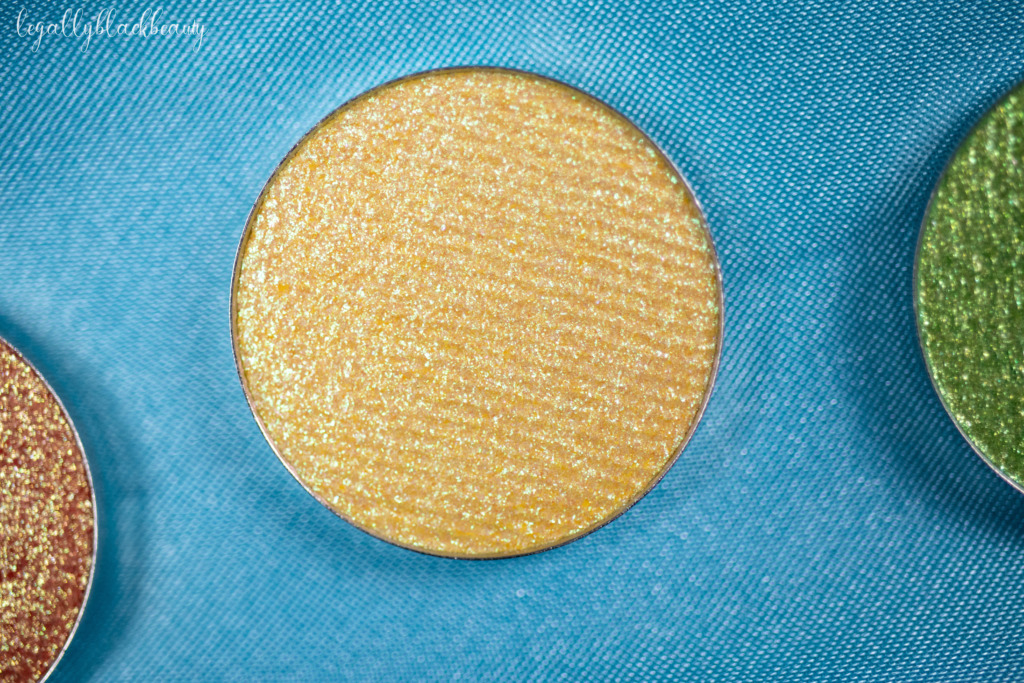 You can save using my code LEGALLYBLACKBEAUTY at Devinah Cosmetics (affiliate). Thank you for your support!
Devinah had a busy fall! In addition to the Aurorae Flares, they also released their Star Chasers collection. In Devinah's own words, the Star Chasers are "color bursting pan[s] of shifty sparklies." I don't know about y'all, but that description alone is all I need to know that I'm in!
The Star Chasers are an extension to some of Devinah's most popular collections–the Candy Cakes and Sugar Drops collections. New colors, same sparkly formula!
Like the Aurorae Flares, the Star Chasers are heavy on the blues and greens. But there are also a few warmer colors that make this collection nice and well-rounded.
General Information
Color Descriptions
General Information
Devinah's Star Chasers are color-shiting sparkly eyeshadows. They are comprised of microfine sparkly pigments and have thin bases. The shadows are available individually and in a bundle.
Devinah recommends applying the Star Chasers over a tacky base or glitter primer to prevent fallout and to intensify the shifts. The swatches below are over a light layer of regular eye primer.
Color Descriptions
The Star Chasers are incredibly sparkly and shiny. The formula is similar, if not identical, to the Devinah's Candy Cakes and Sugar Drops formulas. If you like those formulas, you'll enjoy these as well. Altair is very similar to Confetti Kisses from the Candy Cakes collection, but it a bit lighter. It's blue leans more purple, while the blue in Confetti Kisses has green reflects at certain angles.
I would definitely recommend using them with a glitter primer to keep them on your eyes, as opposed to all over your face. The shadows make beautiful toppers, but they also build up well on their own. Again, a glitter primer will make application easy.

Draco and Aquila are similar in color, although they are not identical. Both have bases and micro-shimmers that are between turquoise and a bright green. Aquila is a touch darker.
This collection is for those who want to shine bright like a diamond. If you are looking for a subtle shimmer, look elsewhere. If you like shifty, sparkly goodness, this might just be the perfect collection for you!