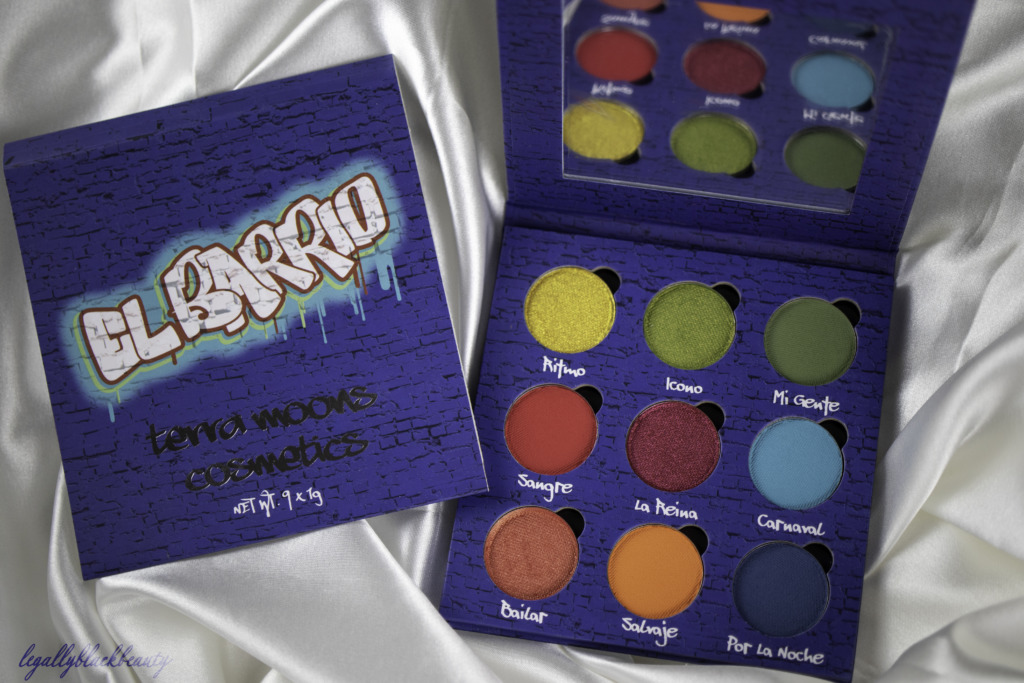 You can save using my code LEGALLYBLACKBEAUTY at Terra Moons Cosmetics (non-affiliate). Thank you for your support!
Terra Moons Cosmetics is honoring their Latina roots with their new premade palette, El Barrio. The palette will be available for preorder starting October 23, 2020 at 7 pm EST until October 30, 2020. For those who don't want every shadow, you can pick up each shadow and the empty palette individually. I think that's so cool Terra Moons is offering so many options! I mean, how many times have you wanted something mostly for the packaging or bought a palette while wishing one or two shadows were something else? For me, many, many times.
I am pretty sure this is not Terra Moons's first premade palette. I know that they had a now-discontinued Astrology palette which was made in collaboration with a creator. I love that Terra Moons has stayed true to its brand with both palettes. With El Barrio in particular, it's nice to see Terra Moons show their love for their culture.
General Information
Color Descriptions
General Information
The El Barrio palette contains 9 shadows, including three metallics, five mattes, and one duochrome. One shade, Sangre, is a pressed pigment. The shadows can easily be popped out for those who want to do some rearranging. The packaging, including the palette sleeve, features a beautiful graffiti design. Look at the detail! There are tons of cool things going on with the design (Though I'm still trying to figure out what the upper arm tattoo on the artist says). Every element of the palette pays homage to Terra Moons's owner's culture.
Color Descriptions
I am so excited for this palette to launch! The most exciting parts of this palette for me are the packaging and the inspiration. That's not a knock on the color story; it's just that a good theme can definitely sell a palette for me. Actually, I think the color story really suits the theme. You see the colors of all the shadows in the graffiti design on the front of the palette. I can tell Laura, the owner of Terra Moons, put a lot of thought into every single element of this palette. Ritmo and La Reina are extremely foiled metallic shimmers. They exemplify what is so great about indie makeup. Indie brands do not shy away from incredible payoff and pigmentation! Personally, this is not a color story that immediately makes sense for me. There are a lot of complementary colors, which can be challenging to use in eye looks together because complementary colors can easily turn muddy when combined. There are also a lot of analogous colors here (for example, Sangre, Salvaje, and Ritmo), as well as shadows in the same color family (like Sangre and La Reina, Carnaval and Por La Noche, and Icono and Mi Gente). There are a lot of good pairs to be made here, but I will have to challenge myself to not do too many monochromatic or "obvious" looks.
I like when palettes challenge me to be creative, but I have a feeling I'll be subbing Mi Gente and Salvaje for richer colors for at least some of the looks I do with this palette. That's the beauty of this palette — you don't have to be committed to only the colors that come in it. You can easily mix and match with other shadows in your collection to create whatever color story you desire.