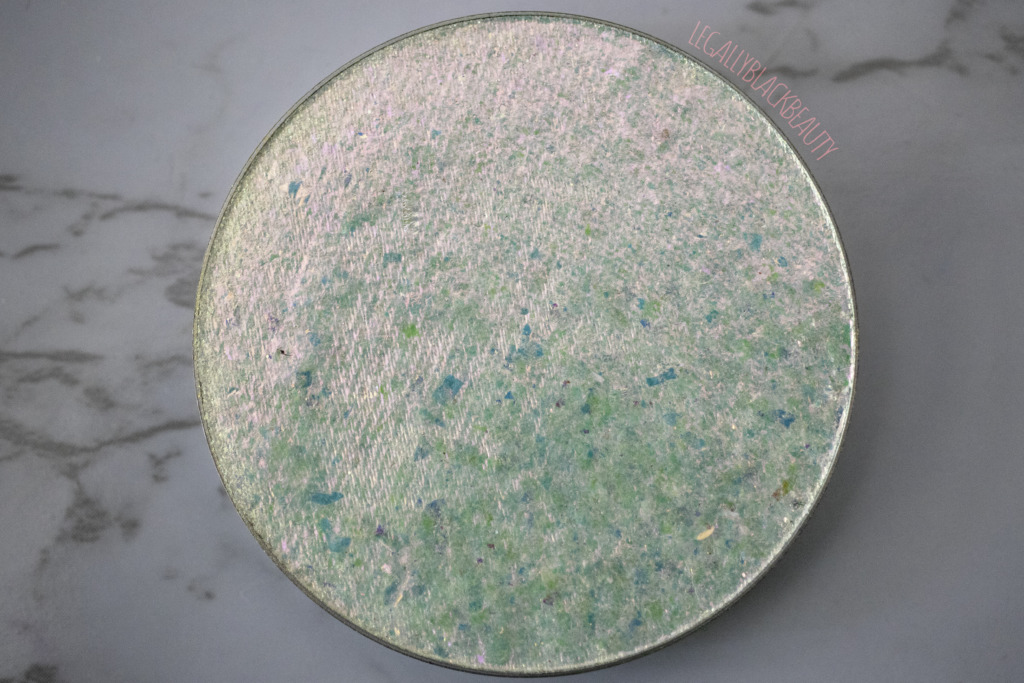 You can save using my code LEGALLYBLACKBEAUTY at Kristen Leigh Cosmetics (affiliate). Thank you for your support!
Y'all aren't ready for this one. Kristen Leigh Cosmetics is bringing back their beautiful Birthday Bash highlighter for a final restock. As you'll see below, this is a multidimensional, shifty, one-of-a-kind highlighter. It definitely makes you want to celebrate!
General Information
Color Descriptions
General Information
Birthday Bash from Kristen Leigh Cosmetics is a limited edition multichrome highlighter. It can also be worn on the eyes as an eyeshadow or eyeshadow topper. On the eyes, glitter glue will intensify its effect. It comes in a 44 mm pan.
The swatches below show Birthday Bash over moisturized skin. The last two photos include a sheered-out brush swatch underneath the finger swatch.
Color Descriptions
Birthday Bash is one of my favorite highlighters in my collection. It's definitely not a natural highlighter by any means, but I love how unique and multi-functional it is. When built up, it makes a beautiful eyeshadow that's unlike anything I own. When sheered out, it gives a nice glittery pink/red highlight to my cheeks. Note, on dark skin, the base isn't apparent when the product is sheered.
Also, if you can't tell, this thing is giant! So it's clearly asking to be worn to every birthday party or social gathering where I need to be a bit "extra," right?