It's a Different World from Jior Couture a polished inspired by the '80-'90s sitcom "A Different World." The polish is a pink to purple subtle thermal with a bold multichrome that shifts pink-purple-gold-copper and has a scattered magnetic effect.
The polish will be available to purchase through Polish Pickup from Friday, April 2, 2021 to Monday, April 5, 2021.
I applied three coats, although I could have stopped at two.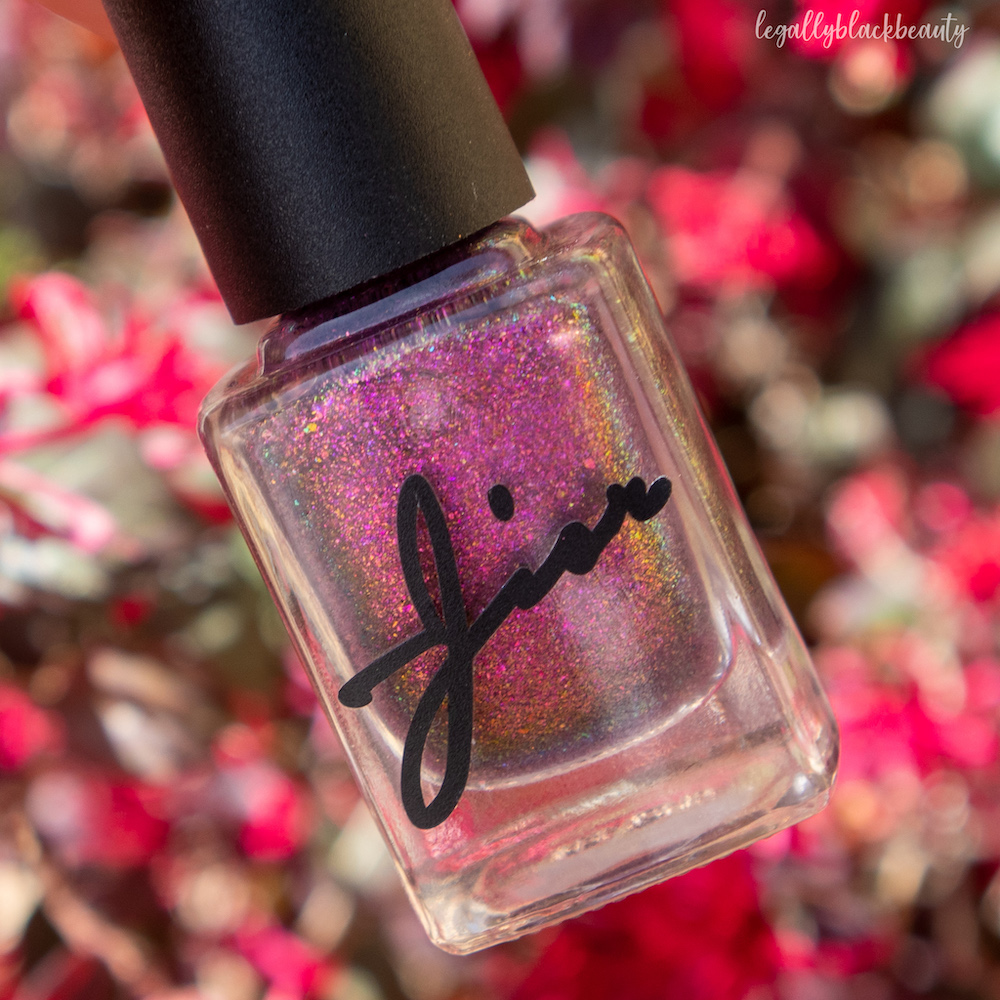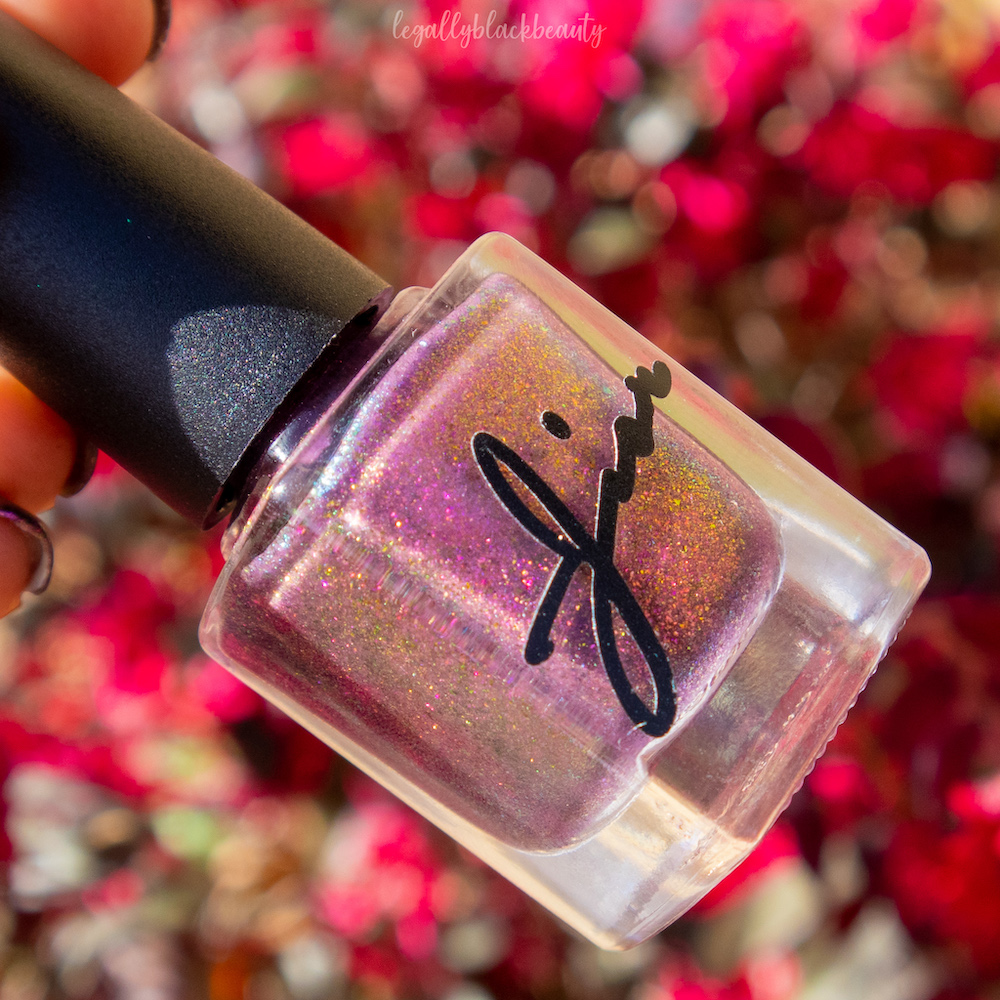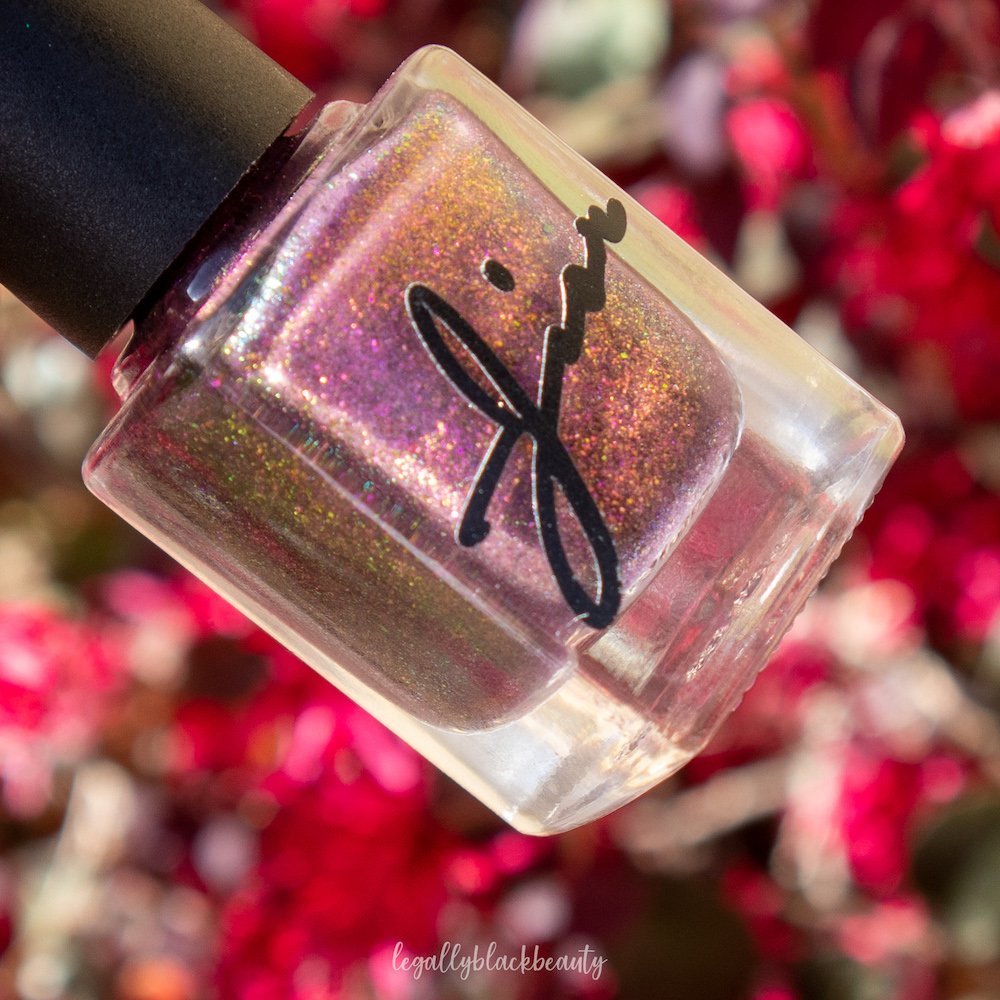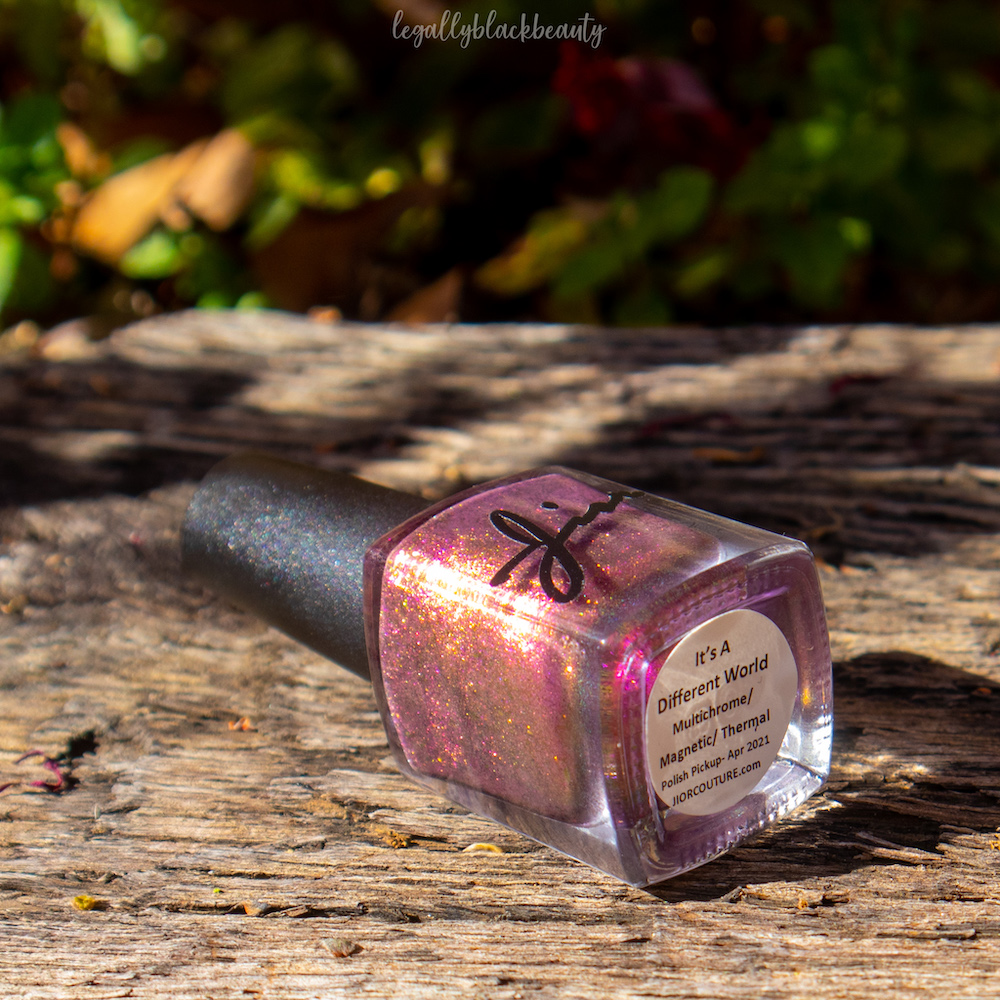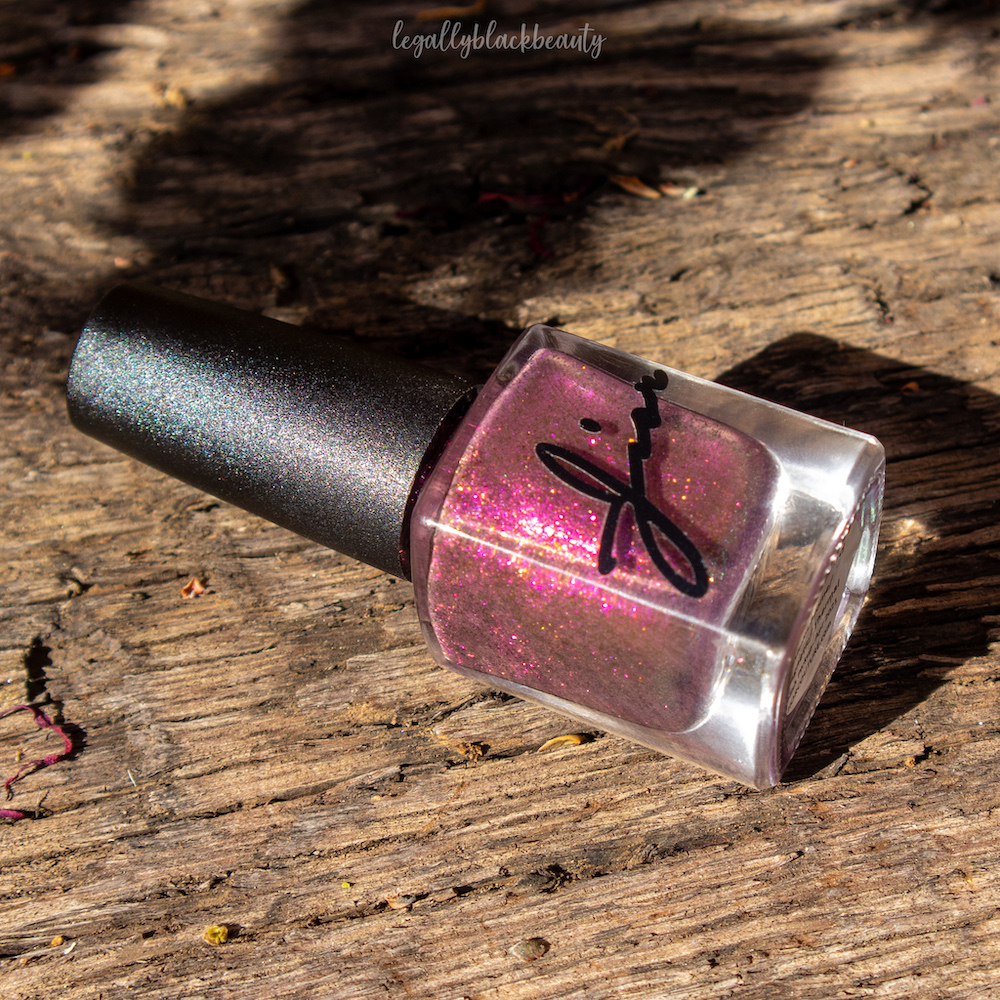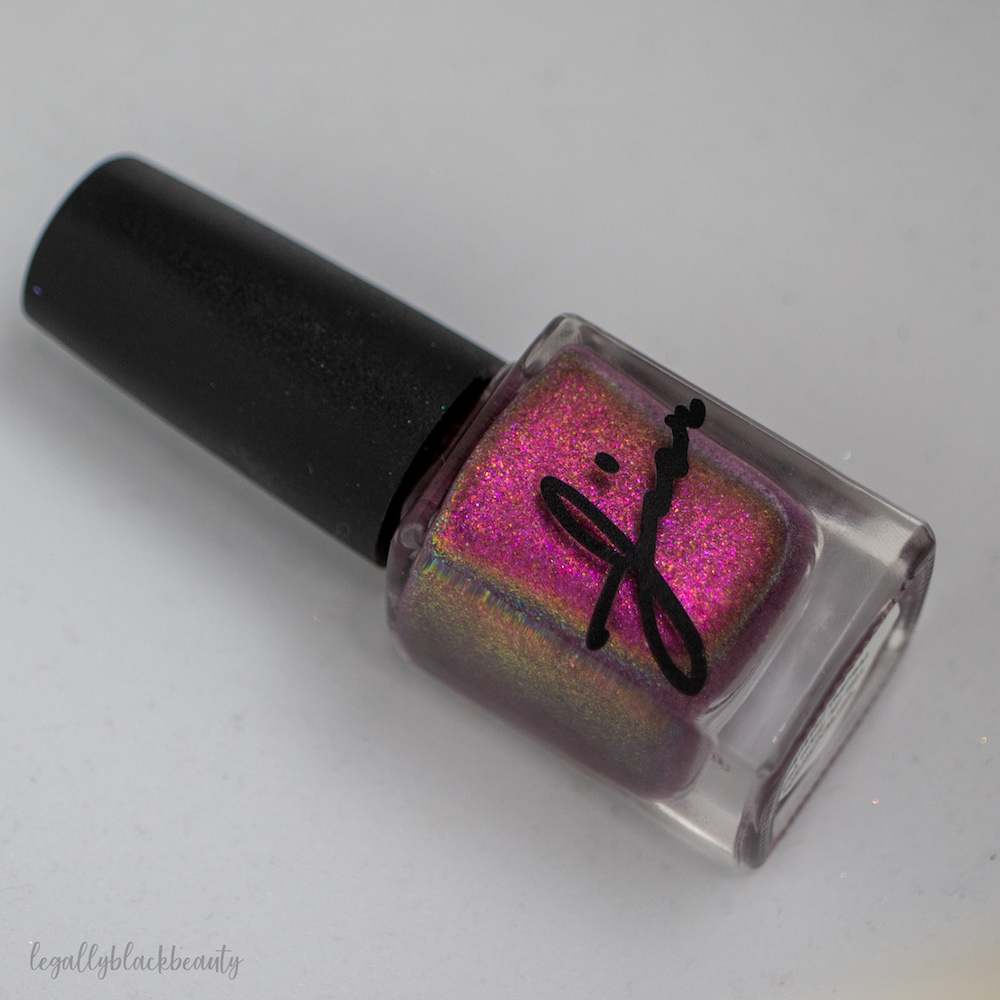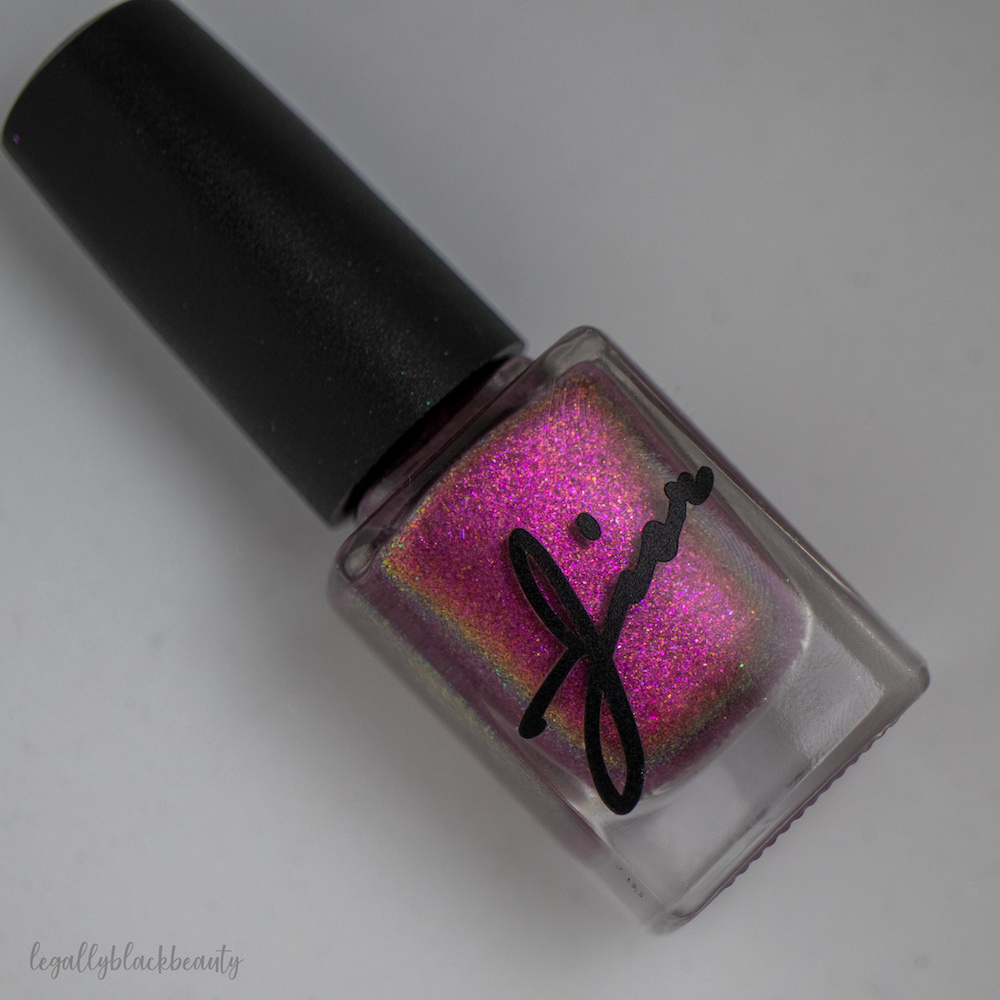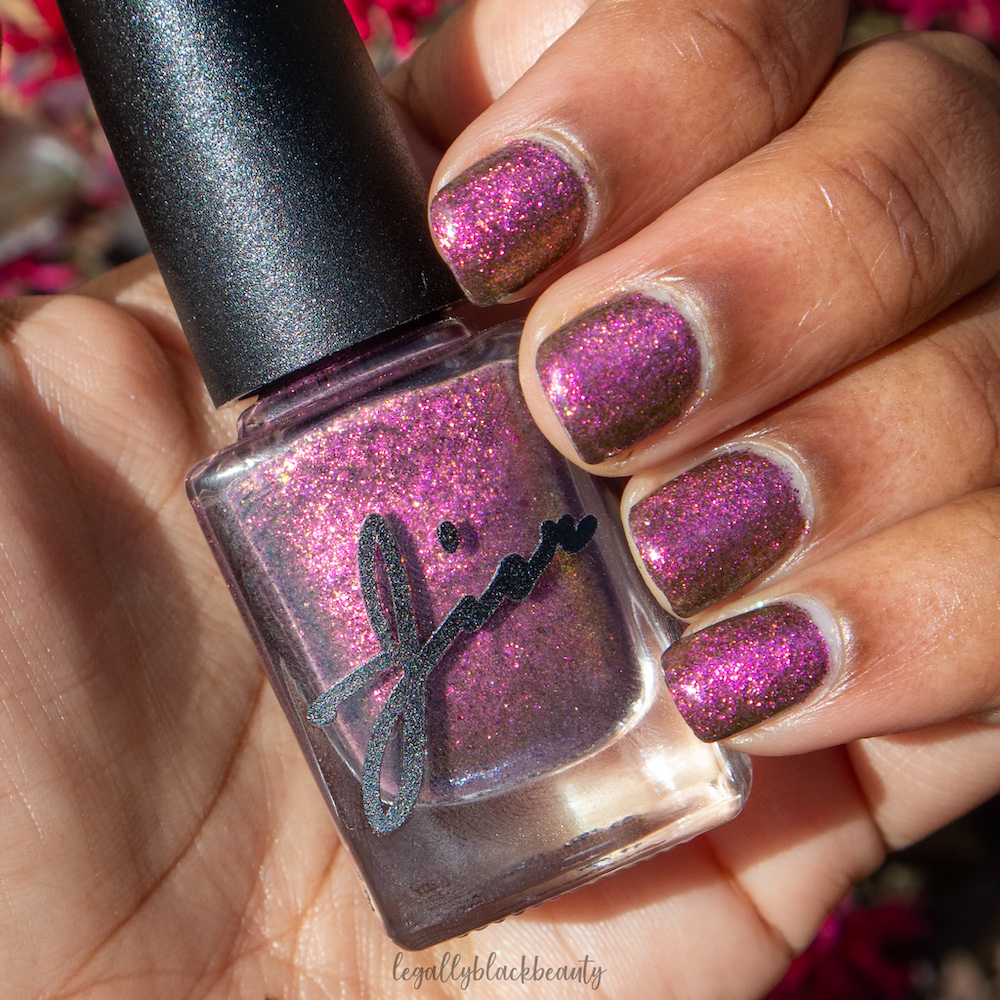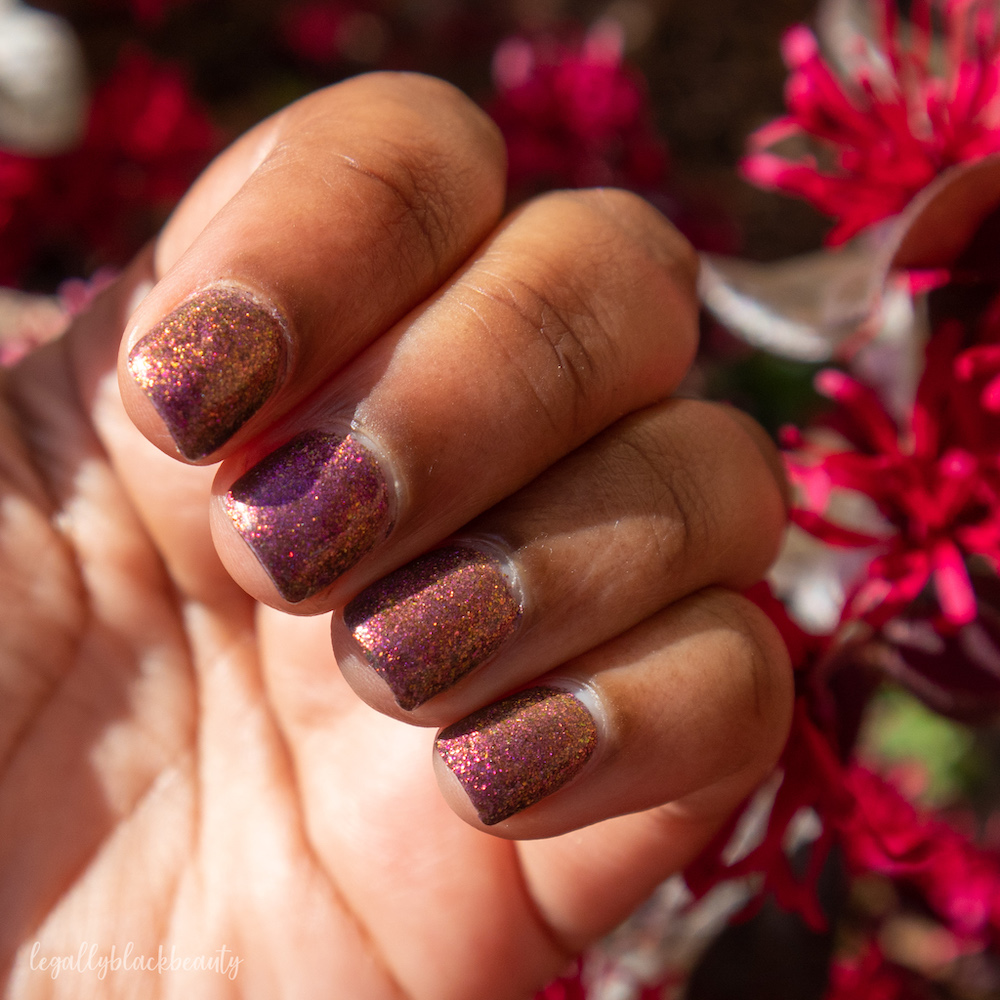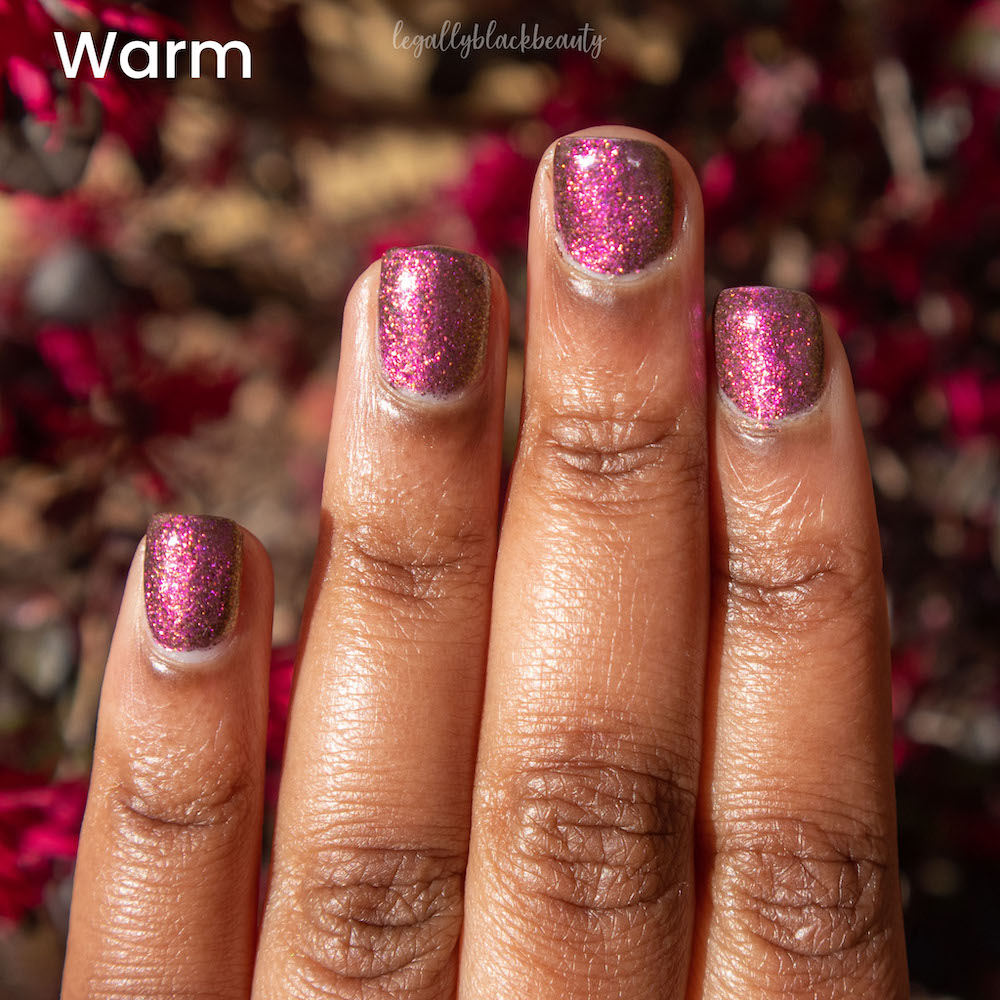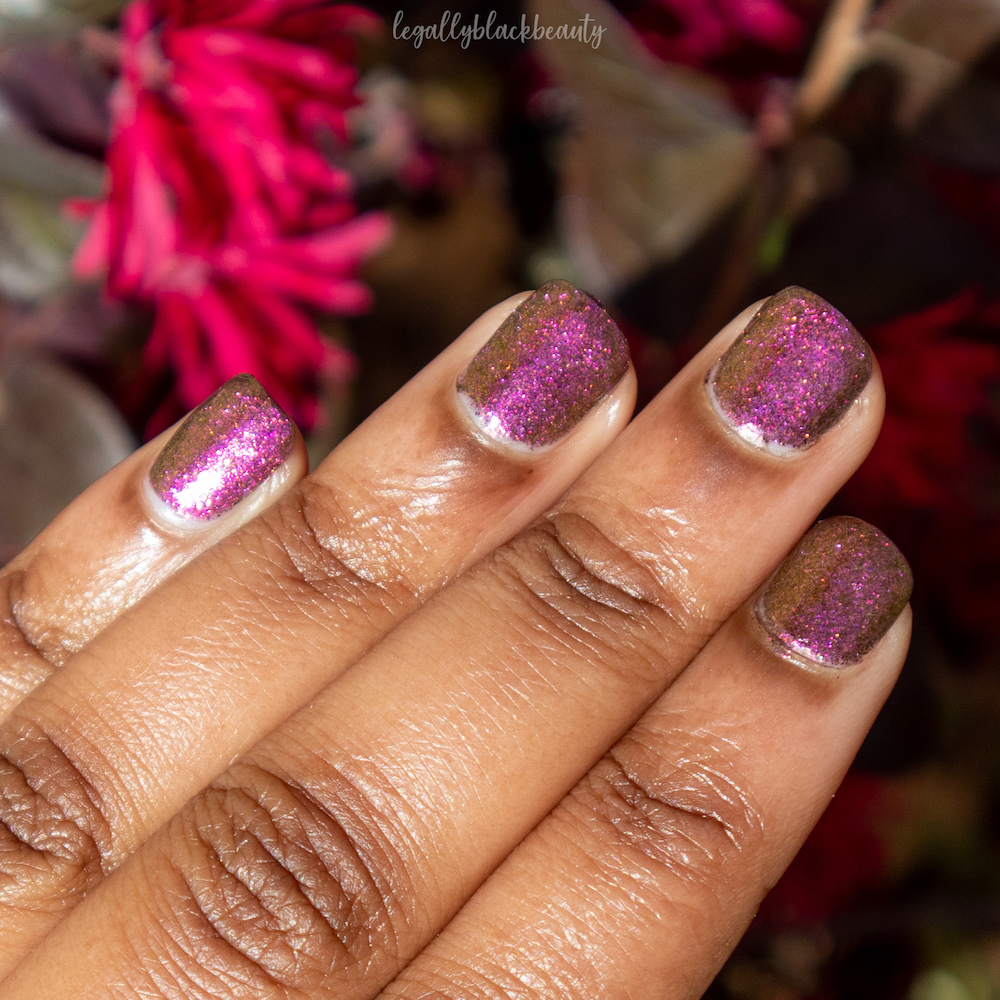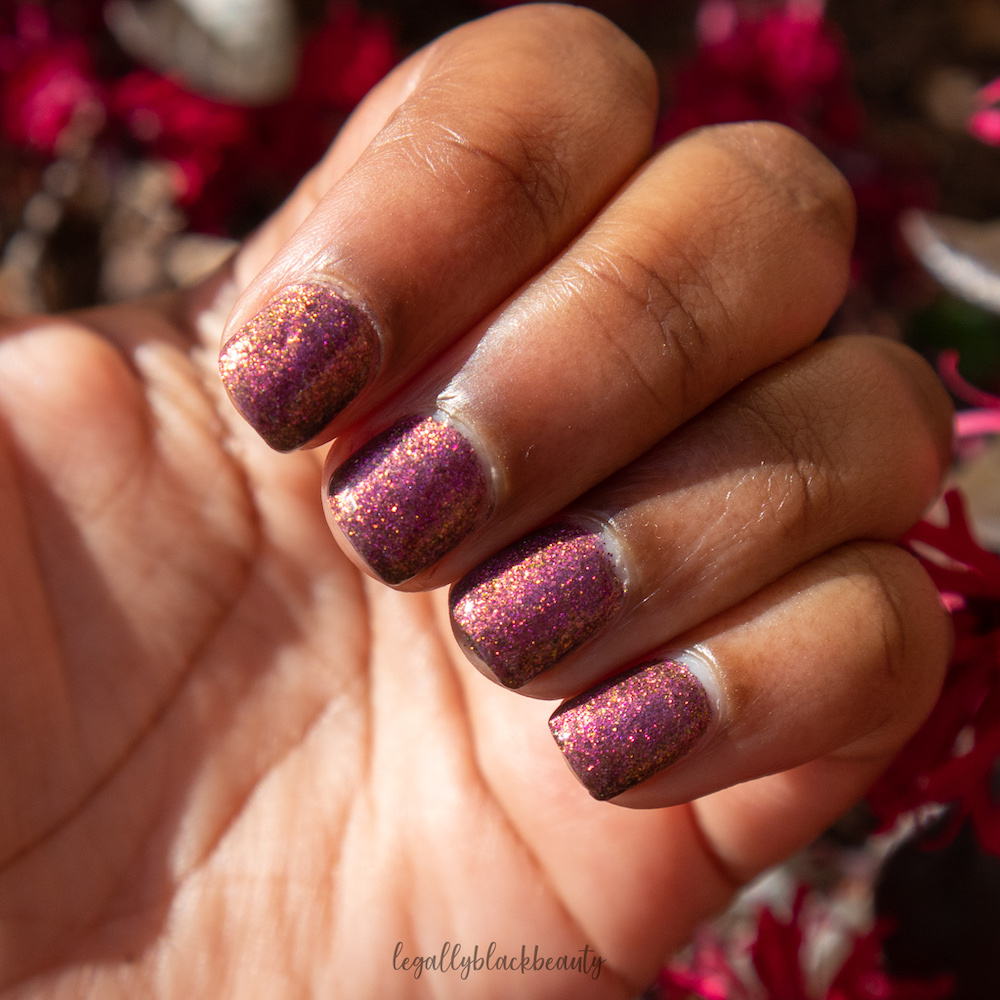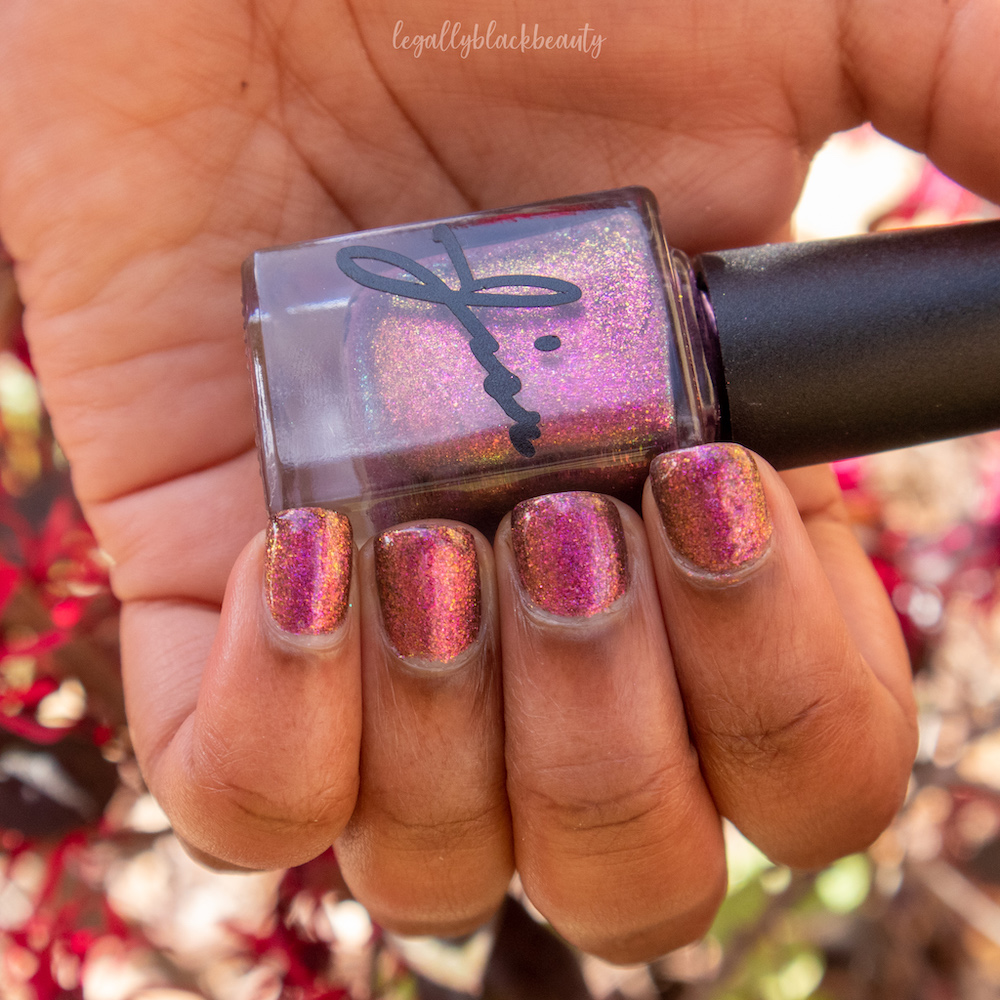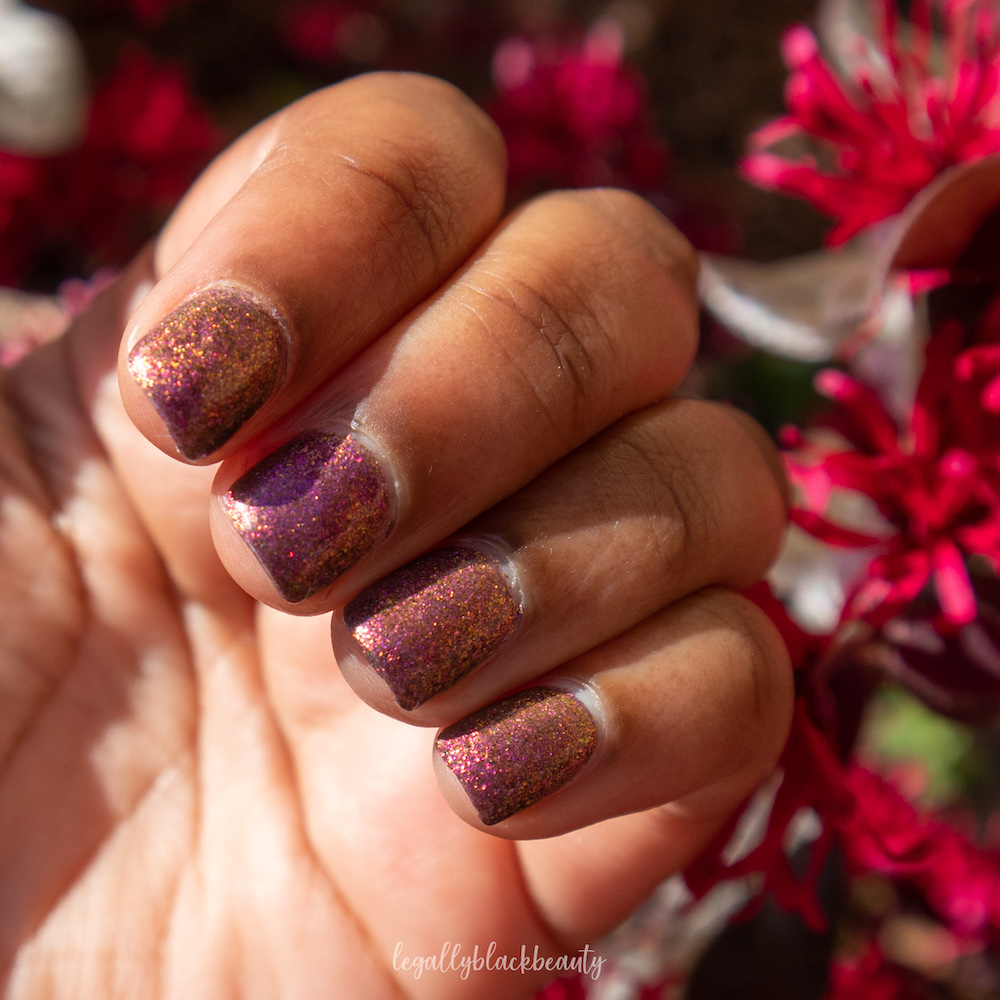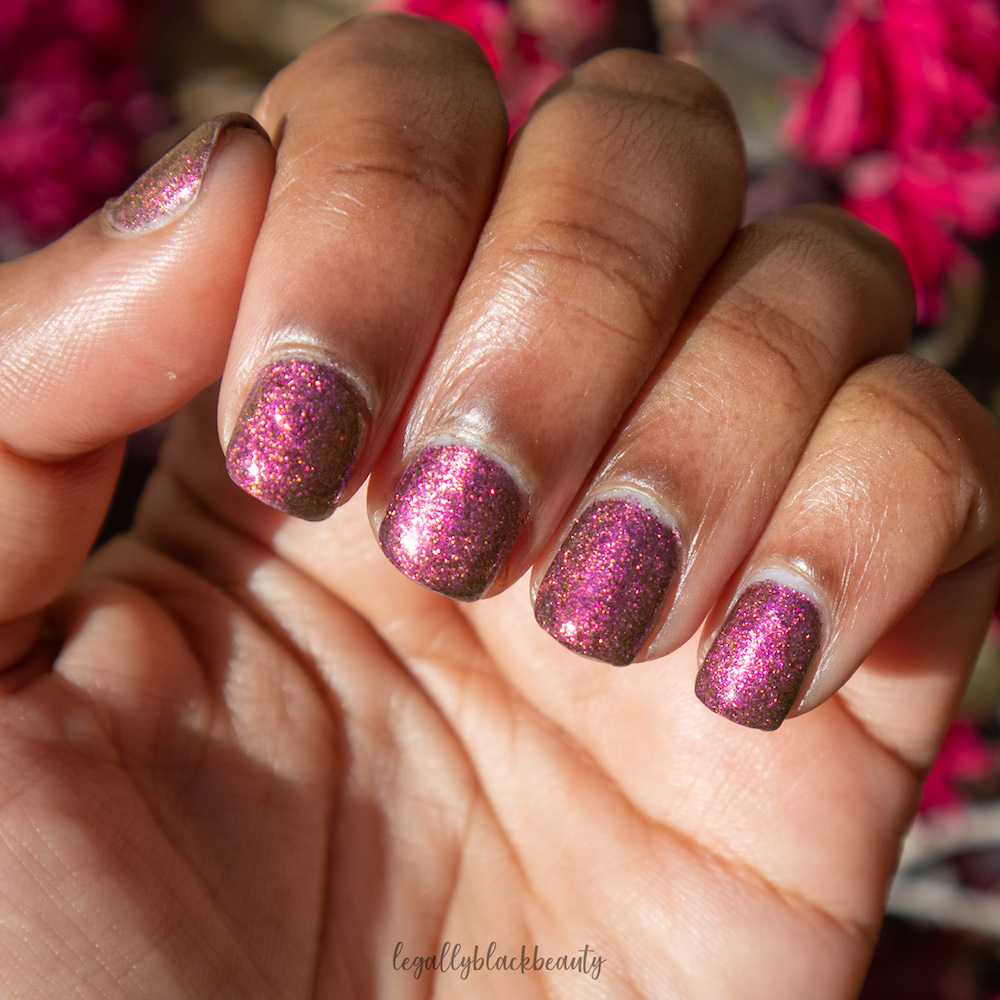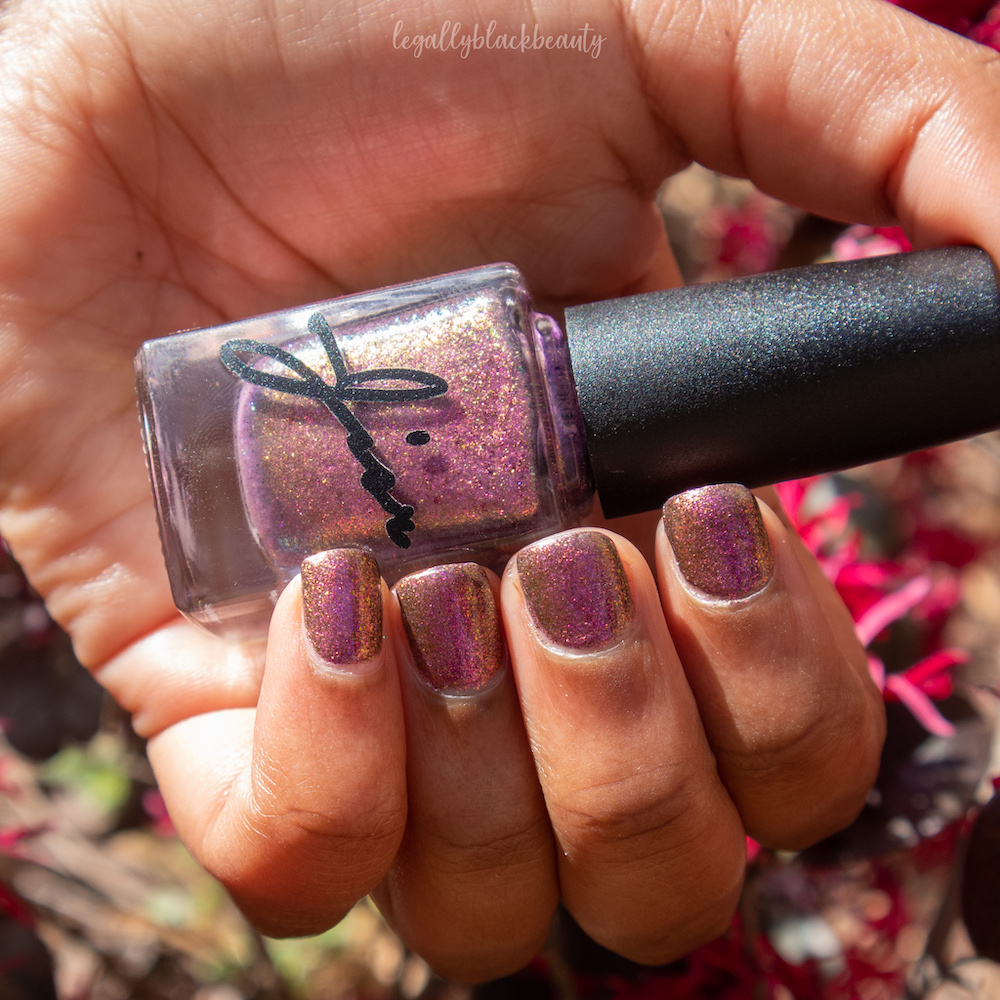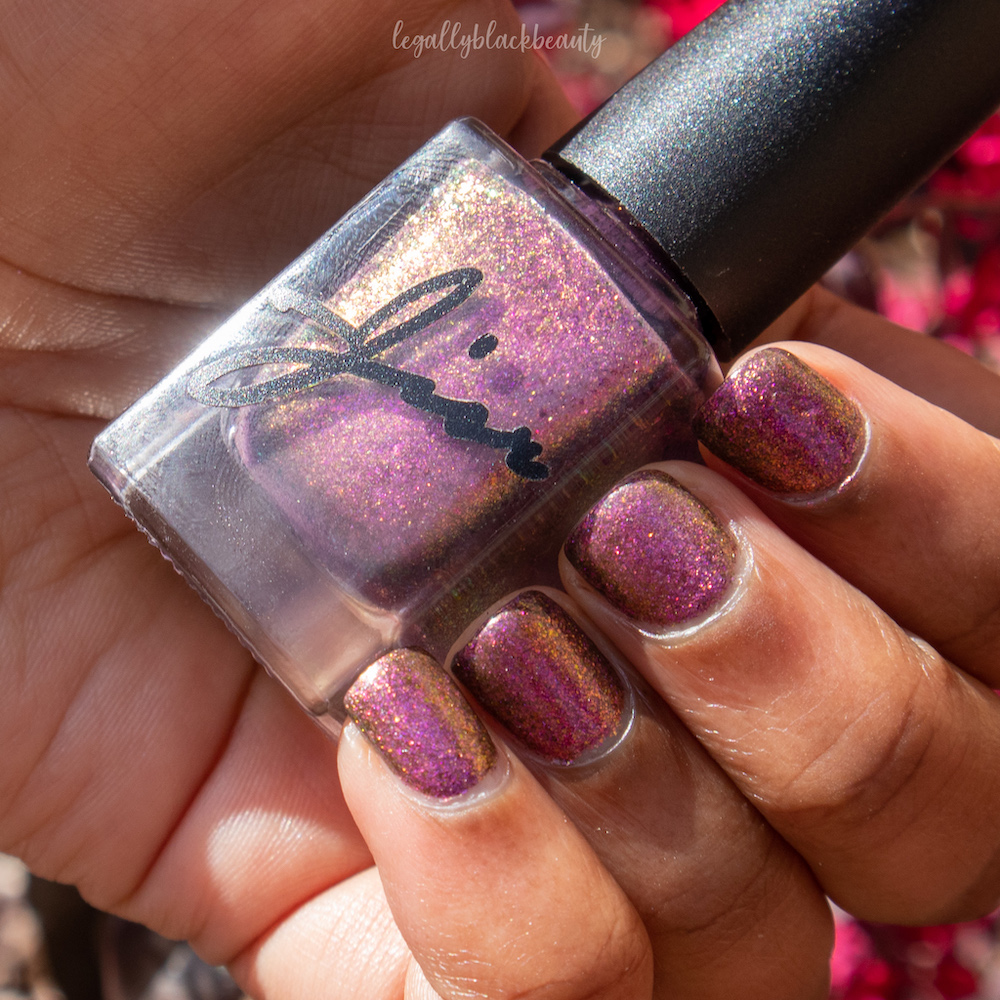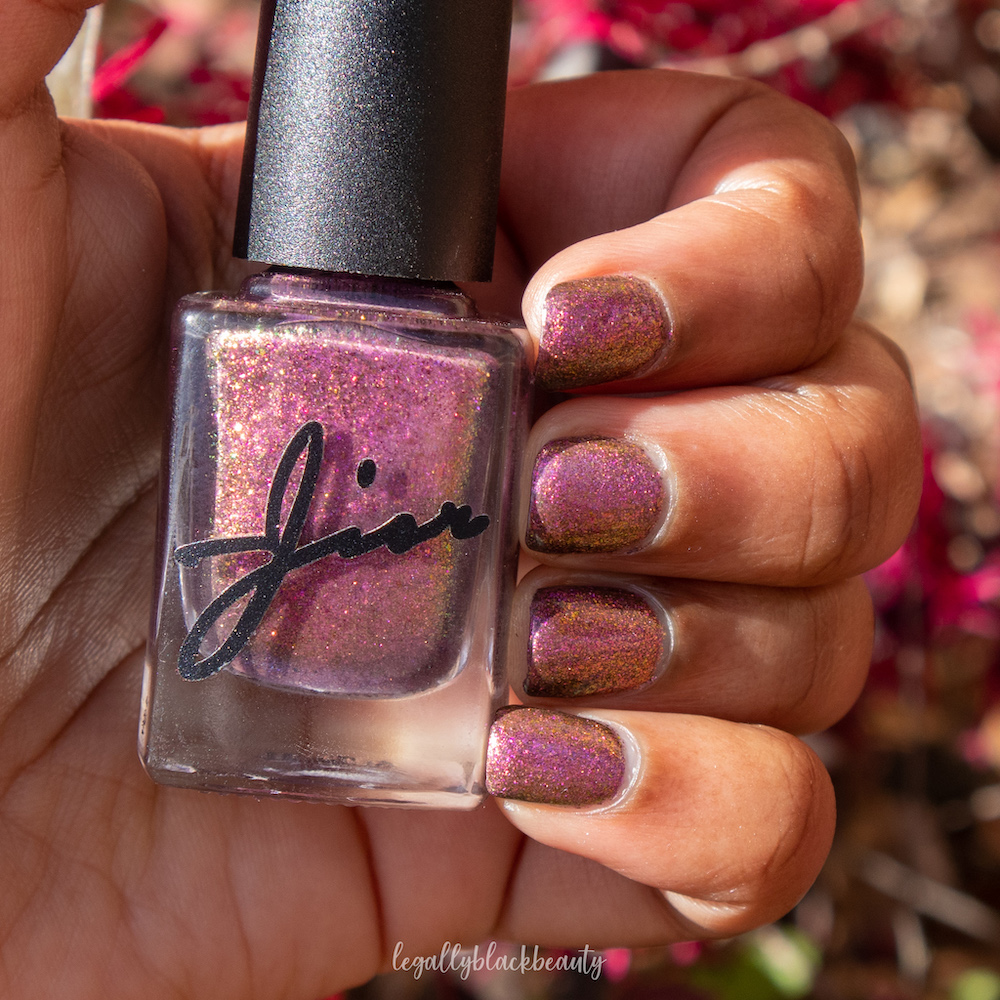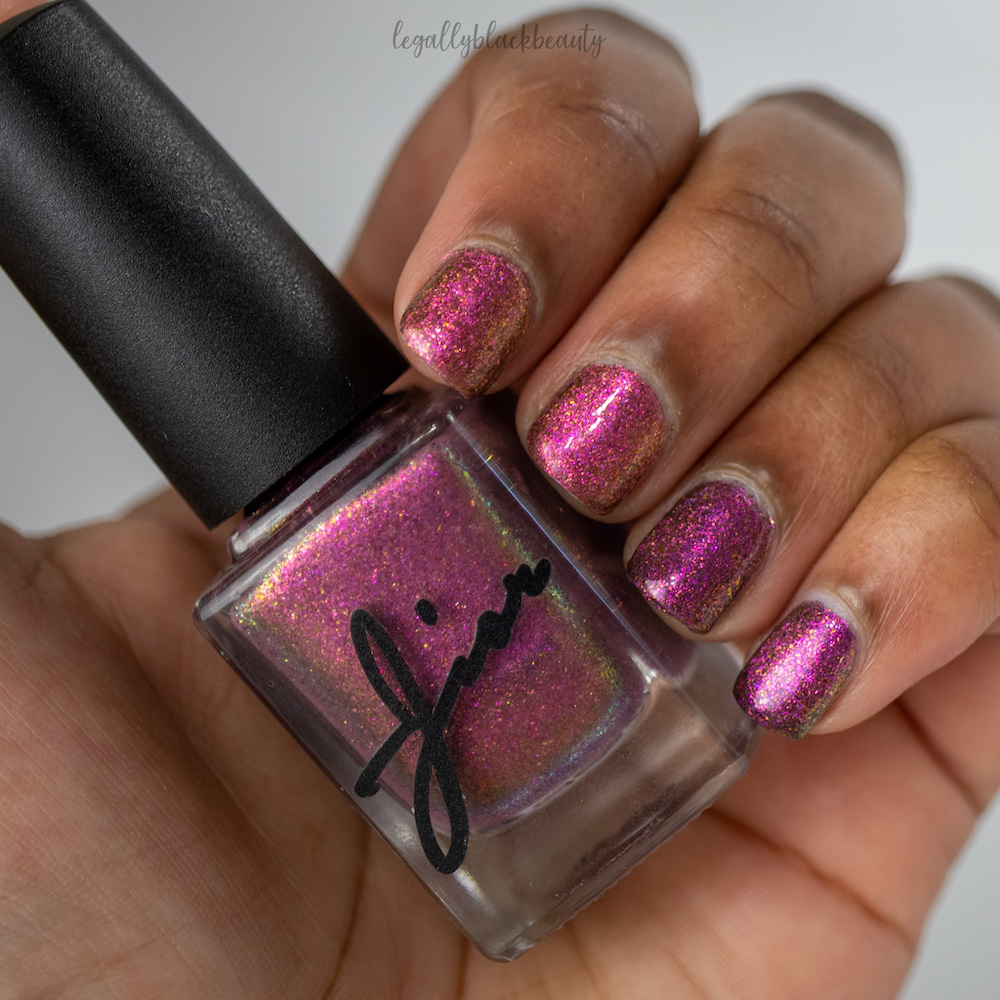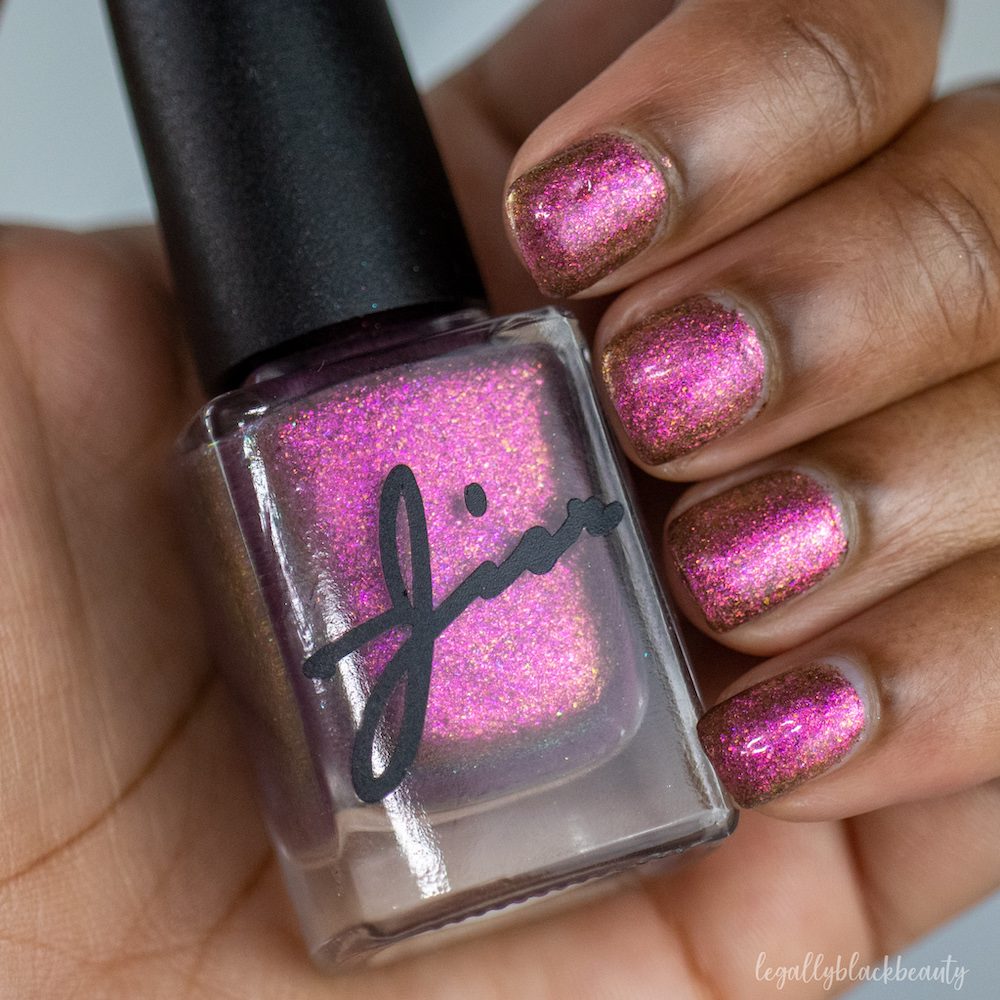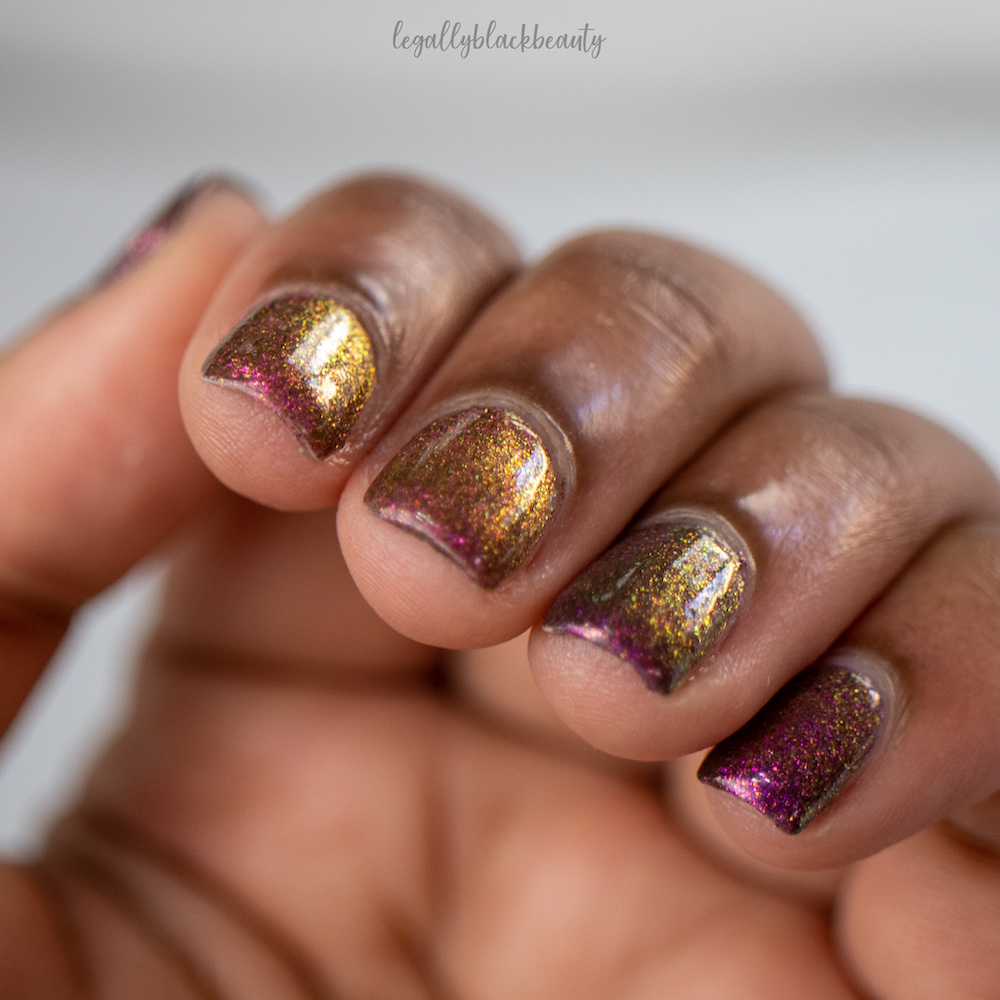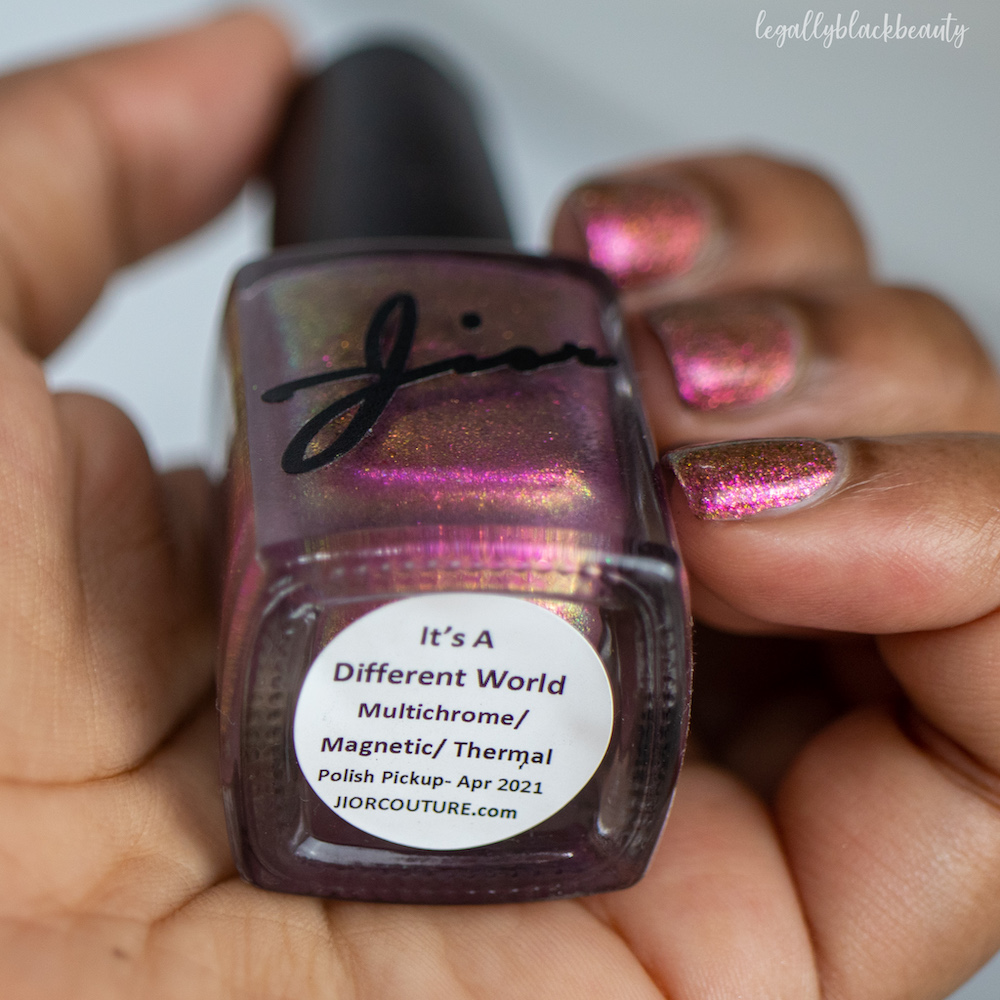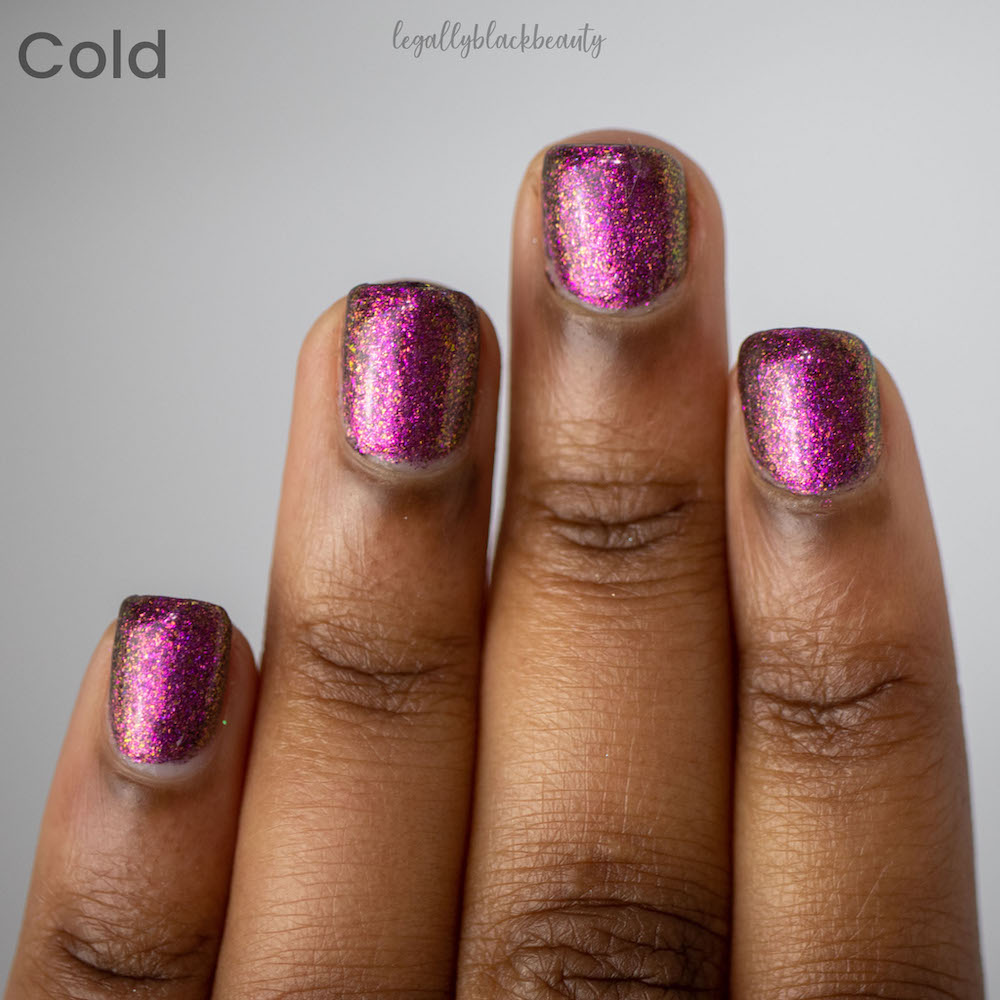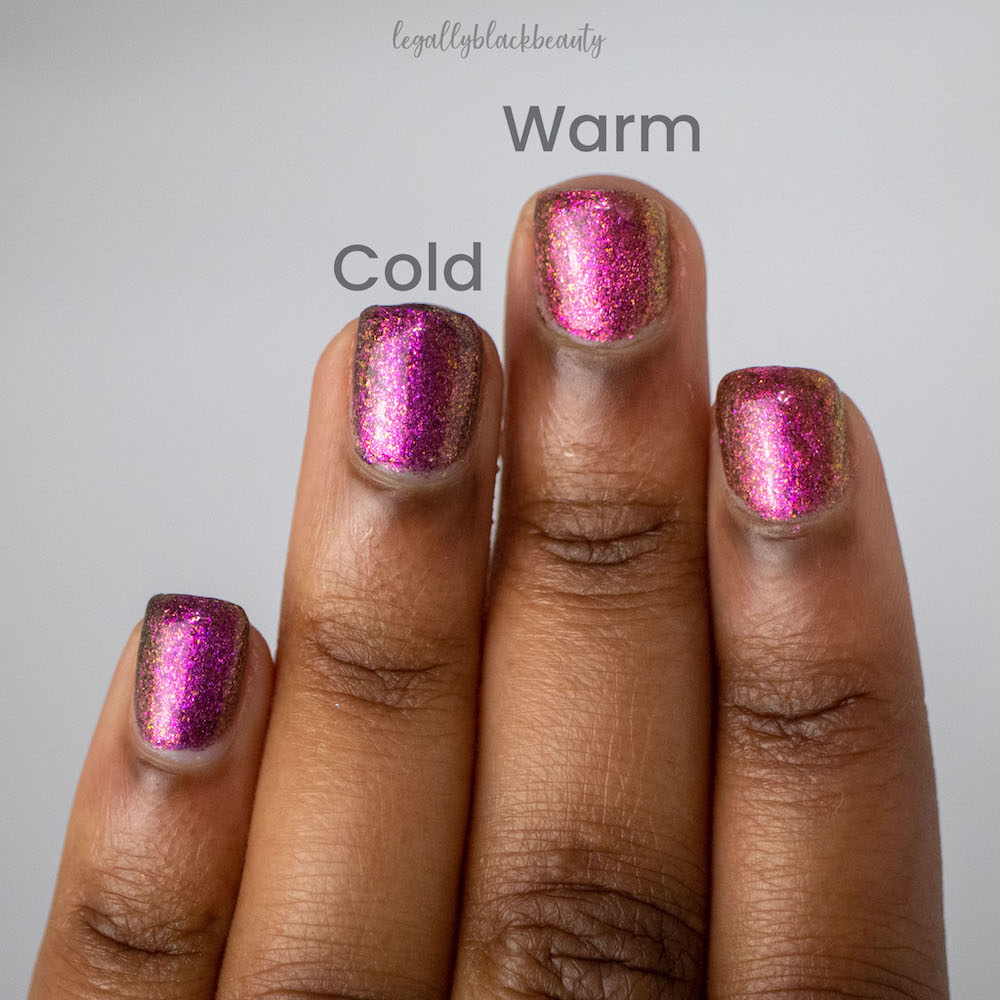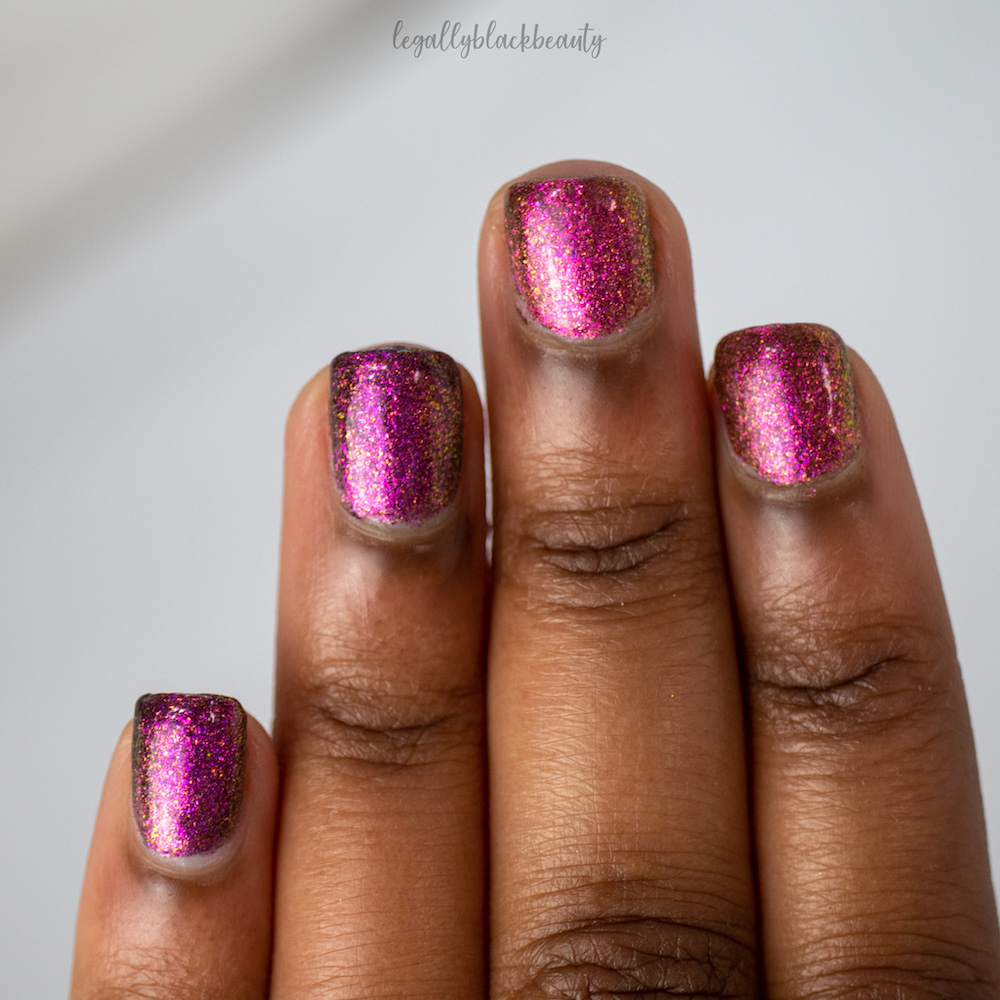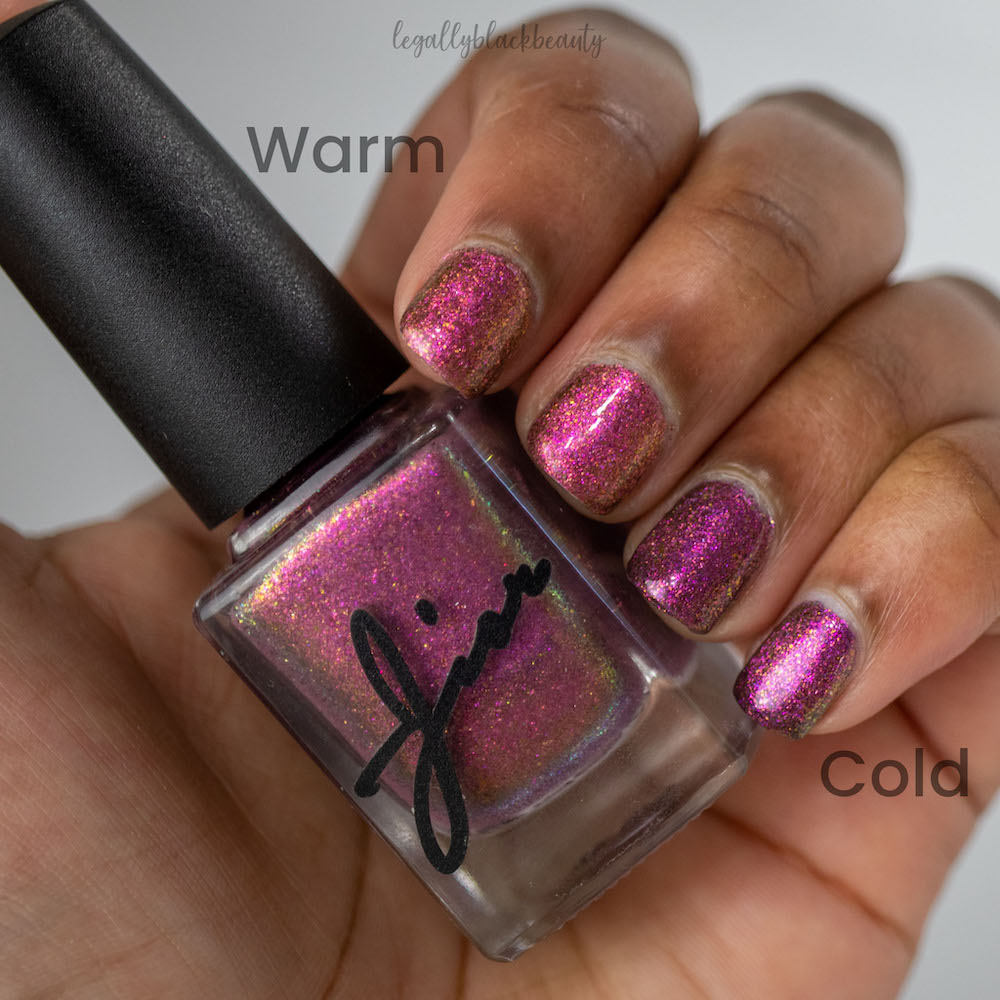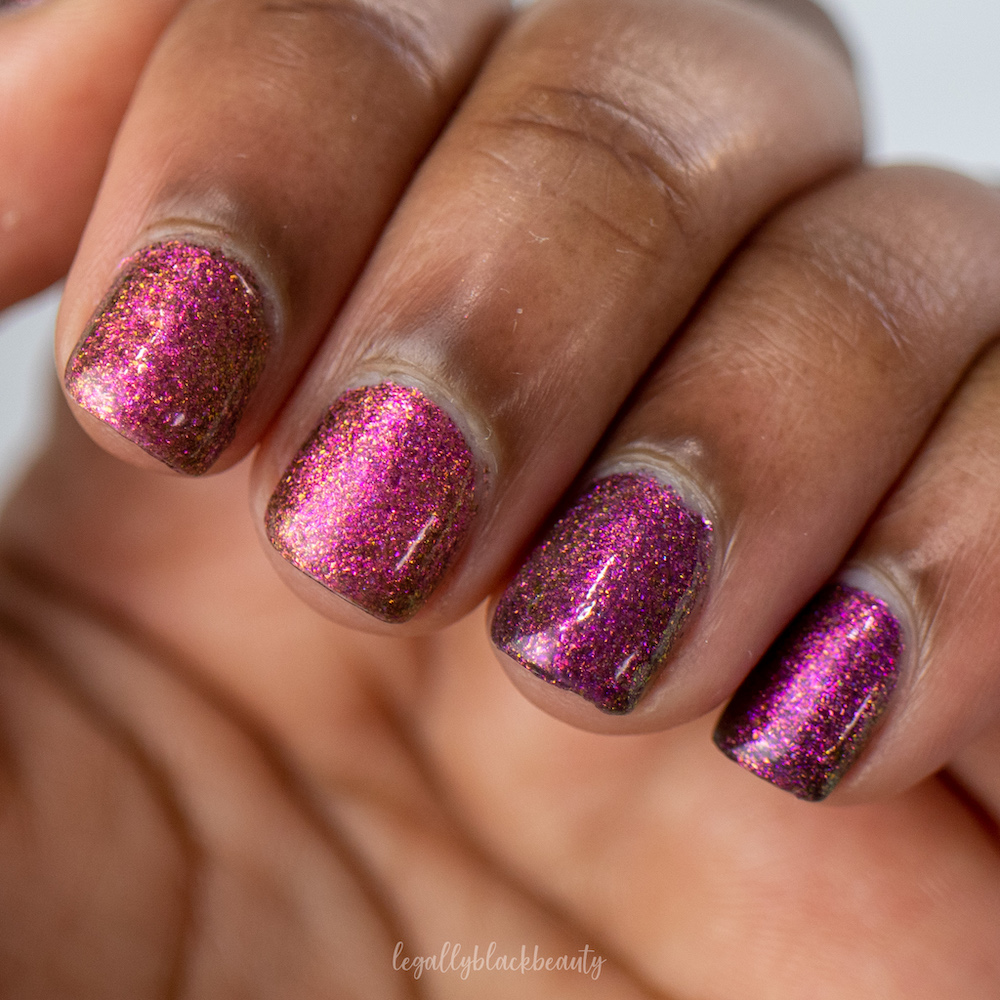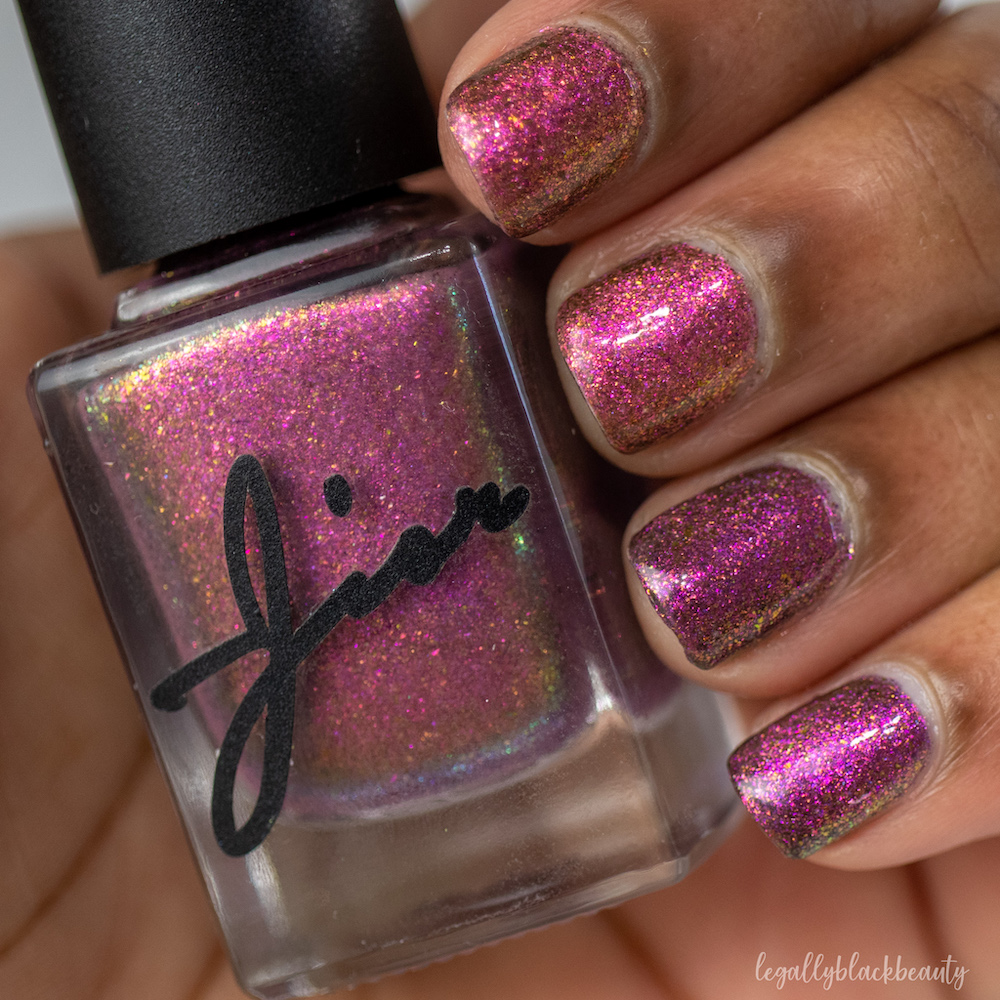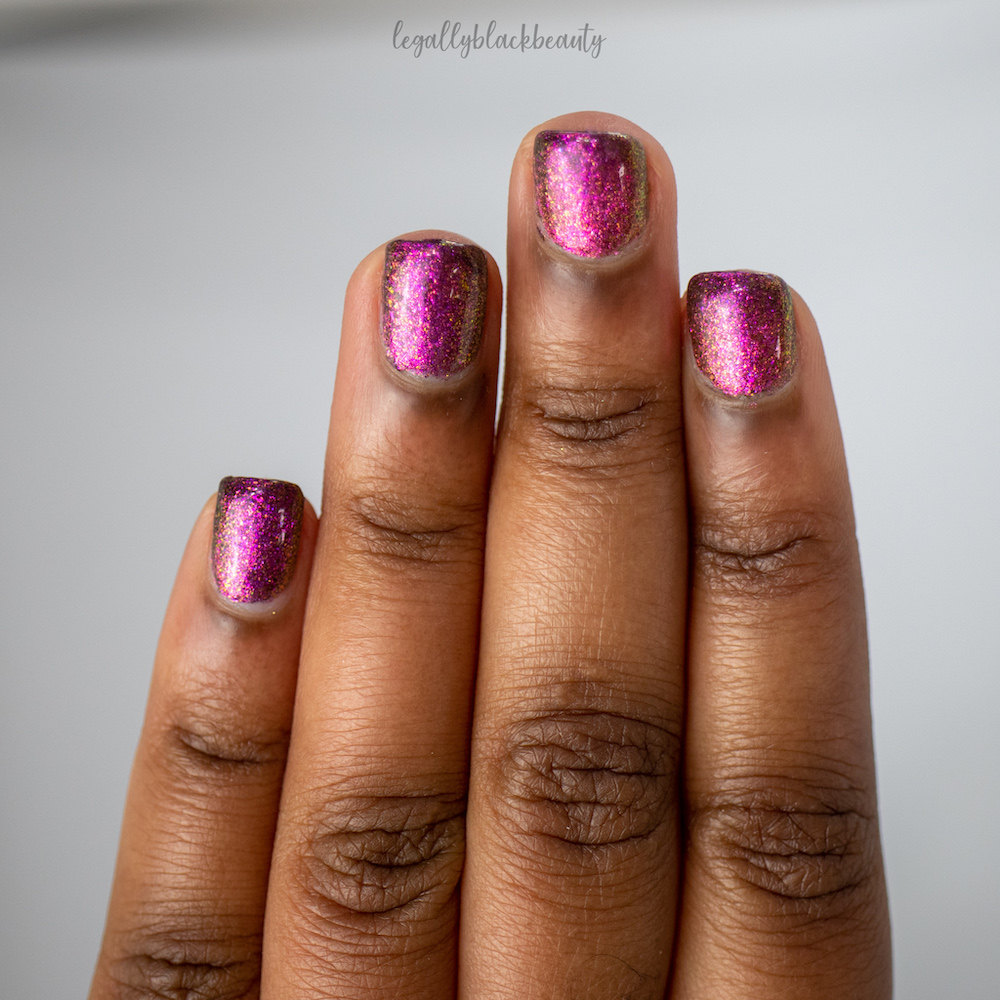 It's A Different World has to be one of my favorite Jior Couture polishes yet! I wasn't able to disperse the subtle magnetic pigment much, but I enjoyed multichrome and micro-flakes that are prominent in the polish. It was hot in Georgia when I swatched this, so the cold state of the thermal seldom made an appearance. But when it did, the surprise dark purple hue was nice to see!
Also, I applied three coats to see if how that would change the magnetic effect. There was change and the polish was definitely opaque enough to only need two coats.