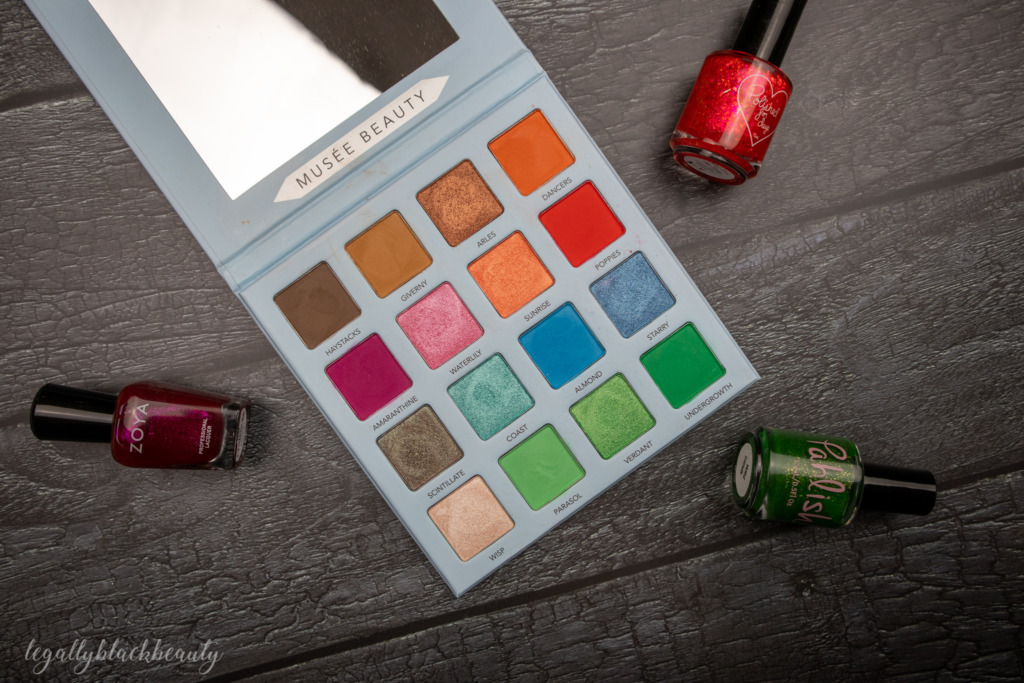 Musée Beauty is a relatively new brand on the indie makeup scene. Founded in 2018 by two sisters, the brand combines dual loves of makeup and art, leading to the ultimate celebration of self-expression and creativity. For those who have always believed makeup is an art form, Musée Beauty affirms that belief beautifully.
With the releases of their Impressionism and Van Gogh palettes, Musée Beauty certainly got the eye of many in the indie makeup world. Since those palettes have released, the brand has released even more buzzworthy products, like cream blushes and the highly limited Le Jardin palette. I'm crossing my fingers that the Le Jardin palette makes a return one day.
Even though I wasn't able to snag Le Jardin in time, I was fortunate enough to receive the Impressionism palette as a press sample from the brand. Admittedly, this post has taken me longer than I wished as my first set of photos of the palette and my swatches did not come out well at all. But that just means you all get to enjoy this rare appearance of used palette photos in the flatlay section! *cue totally not orchestrated cheers from the crowd*
General Information
Color Descriptions
General Information
Musée Beauty's Impressionism palette is a 16-pan palette inspired by the 19th-century art movement of the same name. Speaking of their inspiration, Musée Beauty states:
Impressionism is characterized by observing the way light constantly interacts with our world. Impressionists desired the reflection of the landscapes and scenery around them in their artwork, always focusing on the play of light and shadow. Much like an Impressionist, we use highlighter and shimmering pigments to see how these mediums interact with our canvas— our face.
The palette is evenly split in terms of mattes and shimmers — it has eight of each. Currently, it retails for $42.
Color Descriptions
I have to say, these mattes really blew me away with their pigmentation. Poppy is just as the name implies, a truly bright red that might just be my new favorite red matte in my collection. Undergrowth, Amaranthine, and Almond are also impressive colorful mattes. The shimmers are also nice–smooth, kind of wax-like, and neither too thin nor too thick.
Like many other palettes recently (Glamlite's Ice Cream Dream, being one), this palette feels kind of like two palettes combined into one. The top half of the palette features berries, browns, and other warm tones. The bottom half cools things down with some greens, blues, and a silver. It's quite easy to come out with monochromatic looks using each of the rows alone. It was more challenging for me to come with looks that used colors from various rows in the two halves of the palette.
For that reason and because I'm trying to unlock my creativity with makeup by not relying on monochromatic looks exclusively, I enjoy using and prefer to use this palette in conjunction with other eyeshadow palettes or singles. The formulas are great and play well with other brands' eyeshadows.