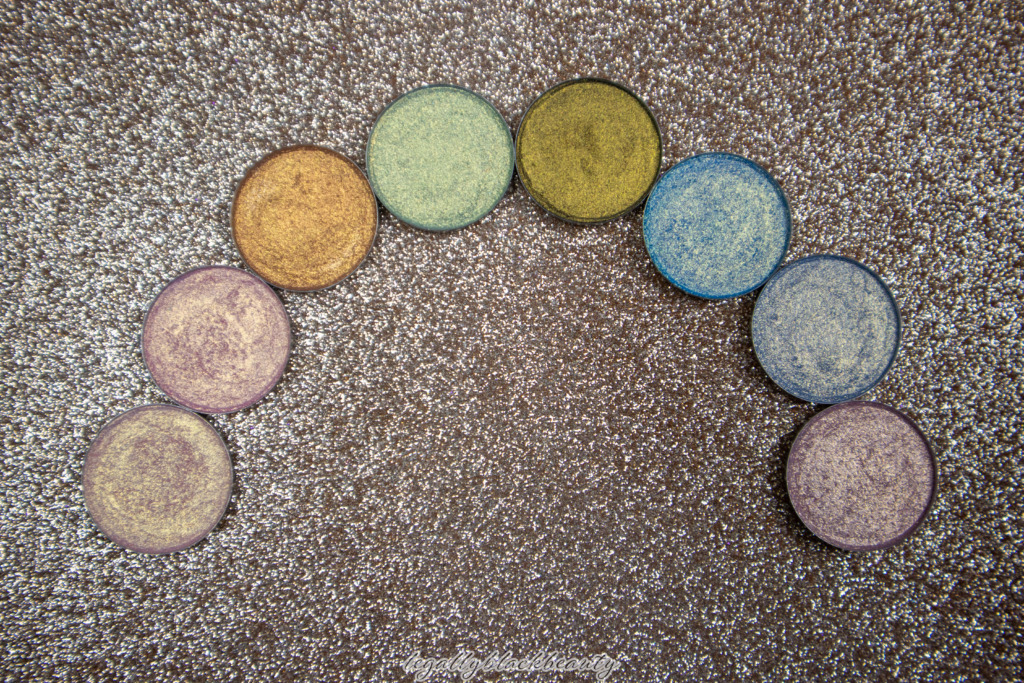 You can save using my code LEGALLYBLACKBEAUTY at Shine by SD (affiliate). Thank you for your support!
Shine by SD said, "Pat McGrath, hold my drink." **
"Golden Hour" is not a misnomer. Shine by SD's Golden Hour Series 2 is all about the golds! But, as you'll see from my swatches and review below, these are not your mama's gold eyeshadows!
Before we get into these swatches, I have already posted swatches of these on my Instagram stories and they've been saved in my story highlights for quite some time. Be sure to check out that section of my page if you're ever looking for swatches before I've made a full post. Also, if you would like to support my page, please note the affiliate code and affiliate link (marked with an asterisk) above. Thanks in advance for your support!
**No shade to Mother. I love her, just not her love for putting a gold in every palette.
About the Golden Hour Series 2 Collection
General Information
Color Descriptions
General Information
The Golden Hour Series 2 collection from Shine by SD Cosmetics is a collection of eight golden shadows. The collection can be purchased as a bundle for a retail price of 104 CAD and the shadows can be purchased individually for 13 CAD each.
The shadows are extremely sparkly and shiny. They apply smoothly. This formula is not as thin as some of Shine by SD's other formulas, like the Dynamic Duos formula. The shadows have a more pigmented base and can easily be opaque in one swipe. Like the Dynamic Duos shadows, the Golden Hour Series 2 shadows are made up of micro-shimmers and will sparkle from every angle.
Color Descriptions
The Golden Hour Series 2 shadows are the kinds of golden eyeshadows I need in my life. I know a lot of us are getting tired of all the yellow golds, both pale and rich, that are constantly entering the eyeshadow market. So it's nice to have a different take on gold from Shine by SD. The shadows are read as golden shadows to me because of their golden shimmer particles, but the different base colors transform them into something more. I think this a good collection for both neutral lovers and color lovers alike.
I thought Dynamic Duos was one of my favorite collections from Shine, but the more I play with the Golden Hour Series 2 shadows, the more undecided I get. This formula is definitely one of Shine by SD's best and the "gold with a twist" thing earns this collection one of the top spots in my heart.