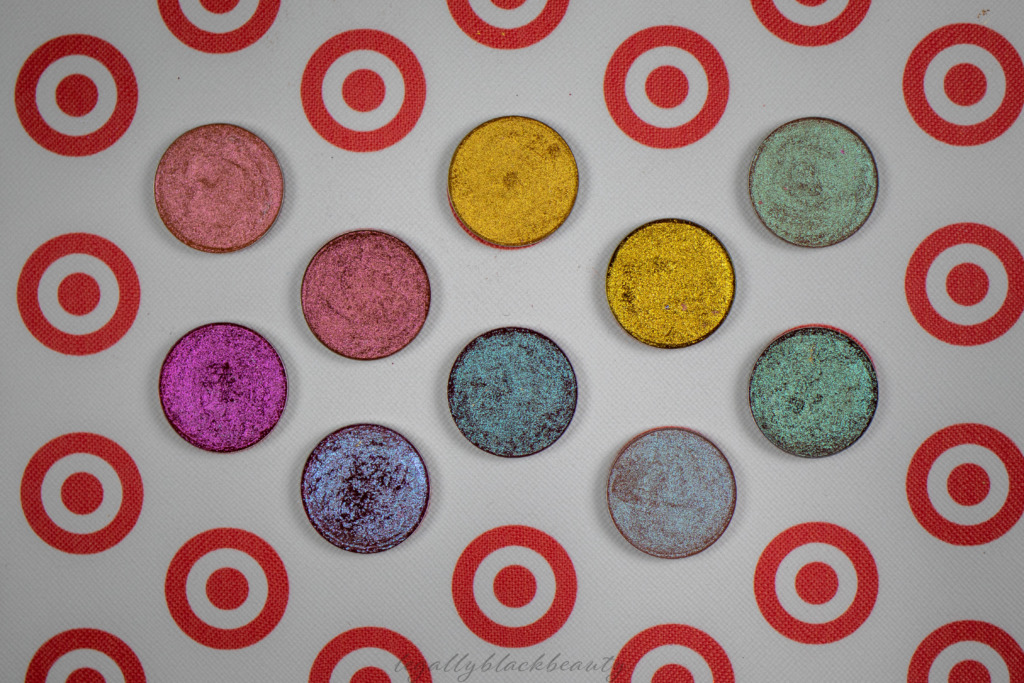 You can save using my code LEGALLYBLACKBEAUTY at Shine by SD (affiliate). Thank you for your support!
I'm excited to be continuing my Shine by SD swatch party today with the Dynamic Duos collection. The collection features five pairs (duos) of dynamic duochrome shadows (duos). Duo(ble) entendre!
Okay, that last one was a stretch. Moving on…
Shine by SD sent me these shadows as PR a few months ago and I shared swatches on my Instagram stories. Those swatches are now saved in my story highlights, so be sure to check that section of my Instagram page out if you're ever looking for something that hasn't made it to a full-blown post yet.
About the Dynamic Duos Collection
General Information
Color Descriptions
General Information
The Dynamic Duos collection from Shine by SD Cosmetics is a permanent collection of ten duochrome shadows. Shine by SD claims that these shadows are shiftier than typical duochromes, but not quite as shifty as multichromes. The shadows are sparkly and thin. The collection can be purchased as a bundle for a retail price of 95 CAD and the shadows can be purchased individually for 9.50 CAD each.
The shadows feel slightly dry and gritty to the touch, but blend out softly and smoothly. Jumping for Joy appears to be the flakiest or most loosely pressed. Because of the michoshimmers making up each shadow, they will perform best with a glitter primer
Color Descriptions
The Dynamic Duos collection is one of my favorites from Shine by SD. The range of colors is beautiful and I love that every shadow has a pair in the collection. With each pair, there is one color that appears to turn things up a notch. Again, the shadows are very thin and will need to built up to your desired opacity. But, if you like sparkly shadows, you will have a lot of fun with these.