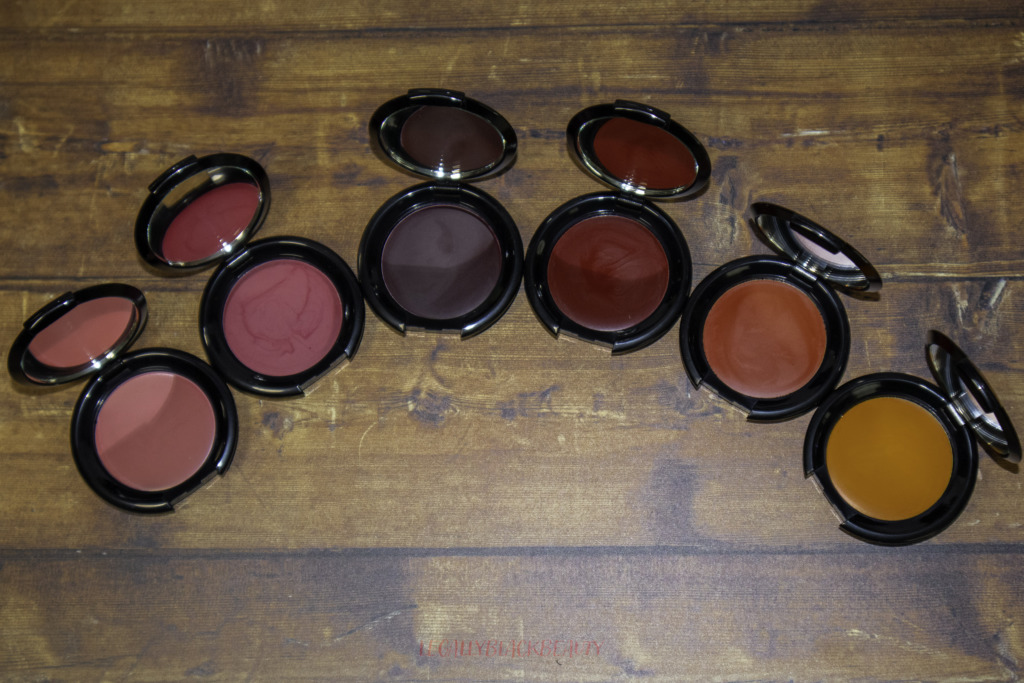 It's a Rituel de Fille weekend, okay? Today, I am showing y'all flatlay photos and swatches of the Color Nectar Pigment Balms from RdF. These released in August 2020 and I know many people were immediately intrigued. Cream products are always trending in the summer, and RdF's release included great colors for bright, summery, dewy looks.
About the Color Nectar Pigment Balms
General Information
Color Descriptions
General Information
The Color Nectar Pigment Balms are dewy, translucent creams that can be worn on the cheeks as blush, lips, and eyes. They can be applied with fingertips, spongers, or brushes. They can be worn sheer or built up for more opacity, although they cannot be built up to the extent a powder blush typically can.
Ladybug was a limited edition Moon Drop, which released with the rest of the line in August 2020. It is no longer available, but perhaps it will return one day.
Color Descriptions
The star of the show for me has to be Wasp. These released around the time I had decided to finally give into my cravings for a yellow blush. I had started to play with yellow eyeshadow as blush (shout out to the lovely ladies in my book club for that idea!), but was also looking for a product that was intended to be worn as a blush, since sometimes eyeshadows and blushes are formulated to preform differently. Wasp came right on time! I find the color is a perfect shadow of yellow for applying as blush on dark skin. The creamy texture makes application extra fun.
Ladybug, Glasswing, and Bloodflower look quite similar on my skin, especially when applied in a single layer. The differences are subtle even when the balms are built up. Bloodflower is the deepest of the three, but you may still find it redundant once it is blended out.
I haven't worn these on my lips or eyes yet, though I can't wait to do a monochromatic look with Wasp. My preferred way to apply these is to gently tap my fingers in the pan and then on my cheeks. I do have to build up multiple layers of product. Keep that in mind if you're looking for something that you can quickly apply. I find using a brush, while quicker, sometimes takes away my base products underneath the balm.