Happy Halloween! For this special day, I am going to show off two Halloween nail polish collections, starting with the Haunted Collection from Polished for Days.
Ghost Host is a bright orange jelly base packed with pink-yellow-green iridescent shifting flakes.
999 is a sheer, pale blurple base with a strong orange-gold-green iridescent shifting shimmer.
Foolish Mortals is a navy crelly base packed with pink-yellow-green iridescent shifting flakes.
The Bride is a nude crelly base with blue-purple shifting chrome flakes.
Dying to Have You is a magnetic topper with green-yellow-orange to green shifting iridescent flakes and a silvery-pale purple magnetic line.
Grim Grinning Ghosts is a tinted charcoal base packed with orange-yellow-green shifting iridescent flakes and holographic micro flakes.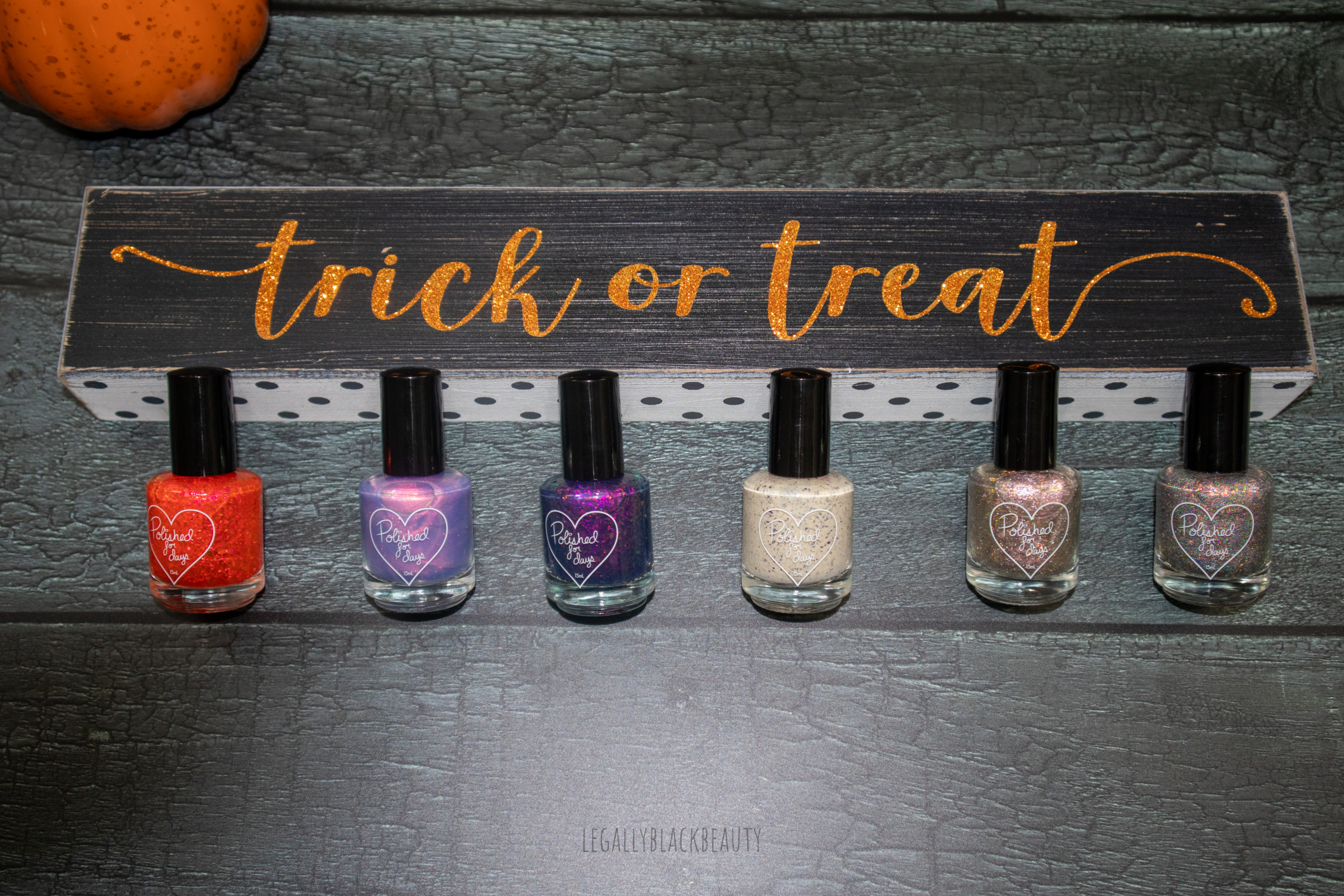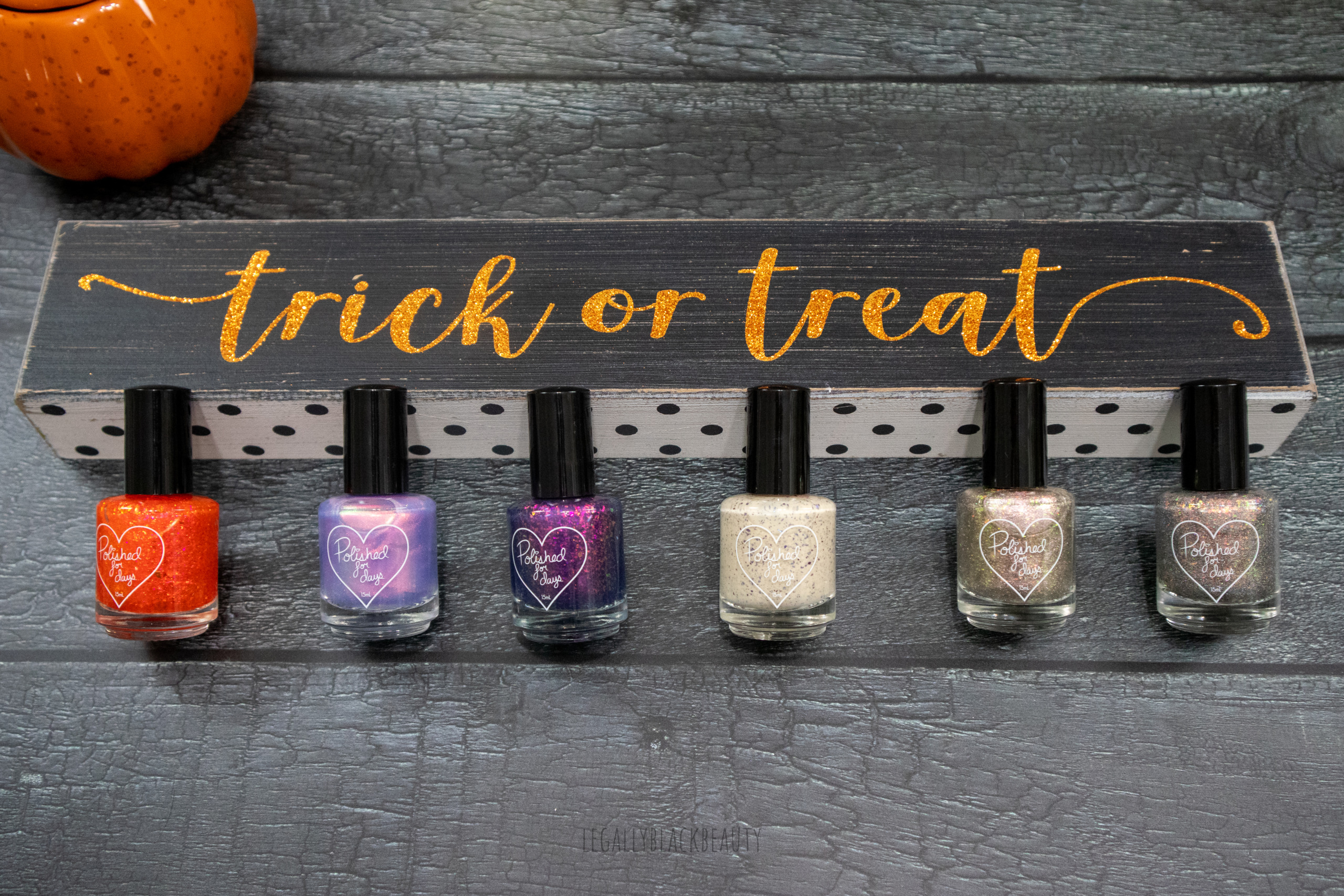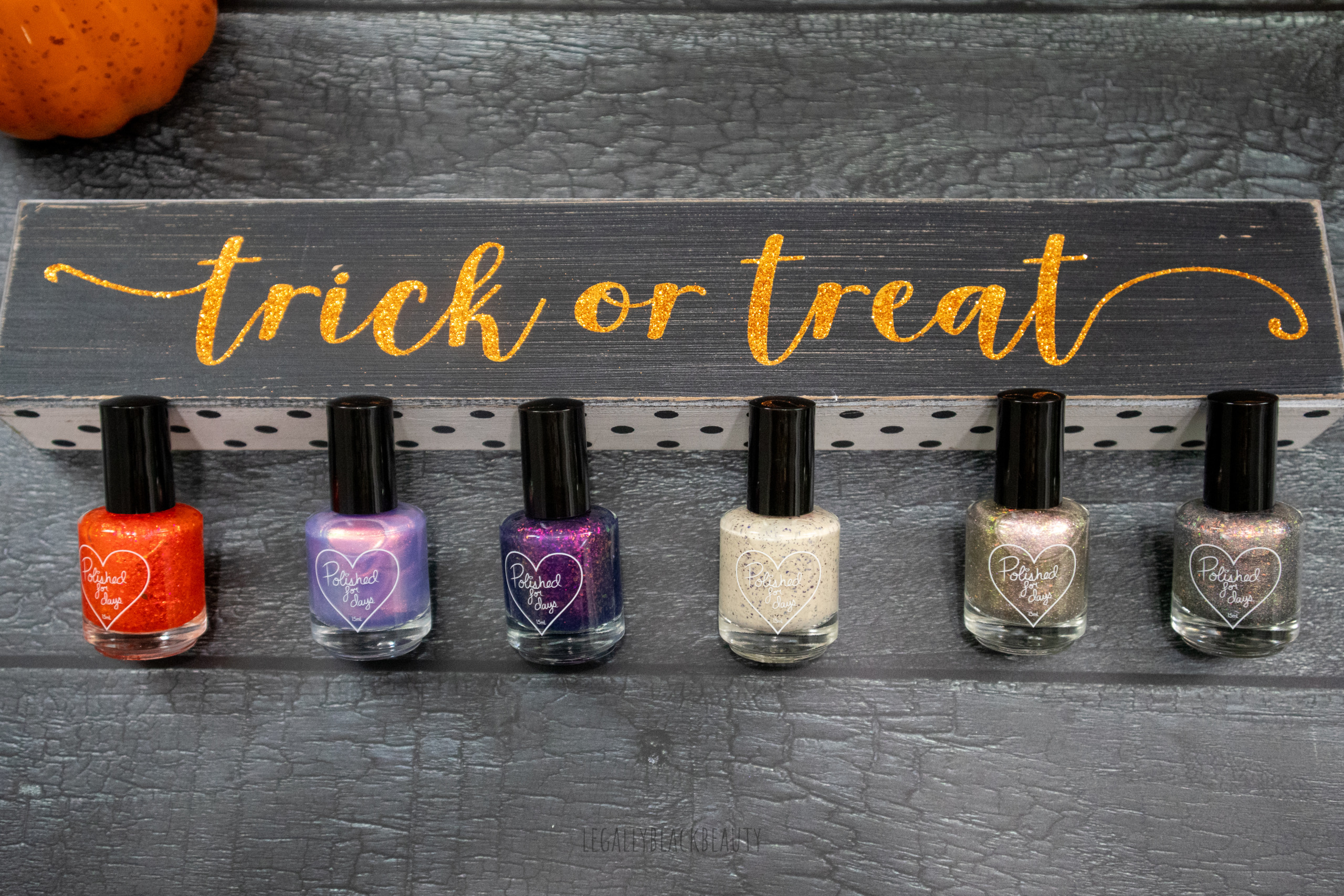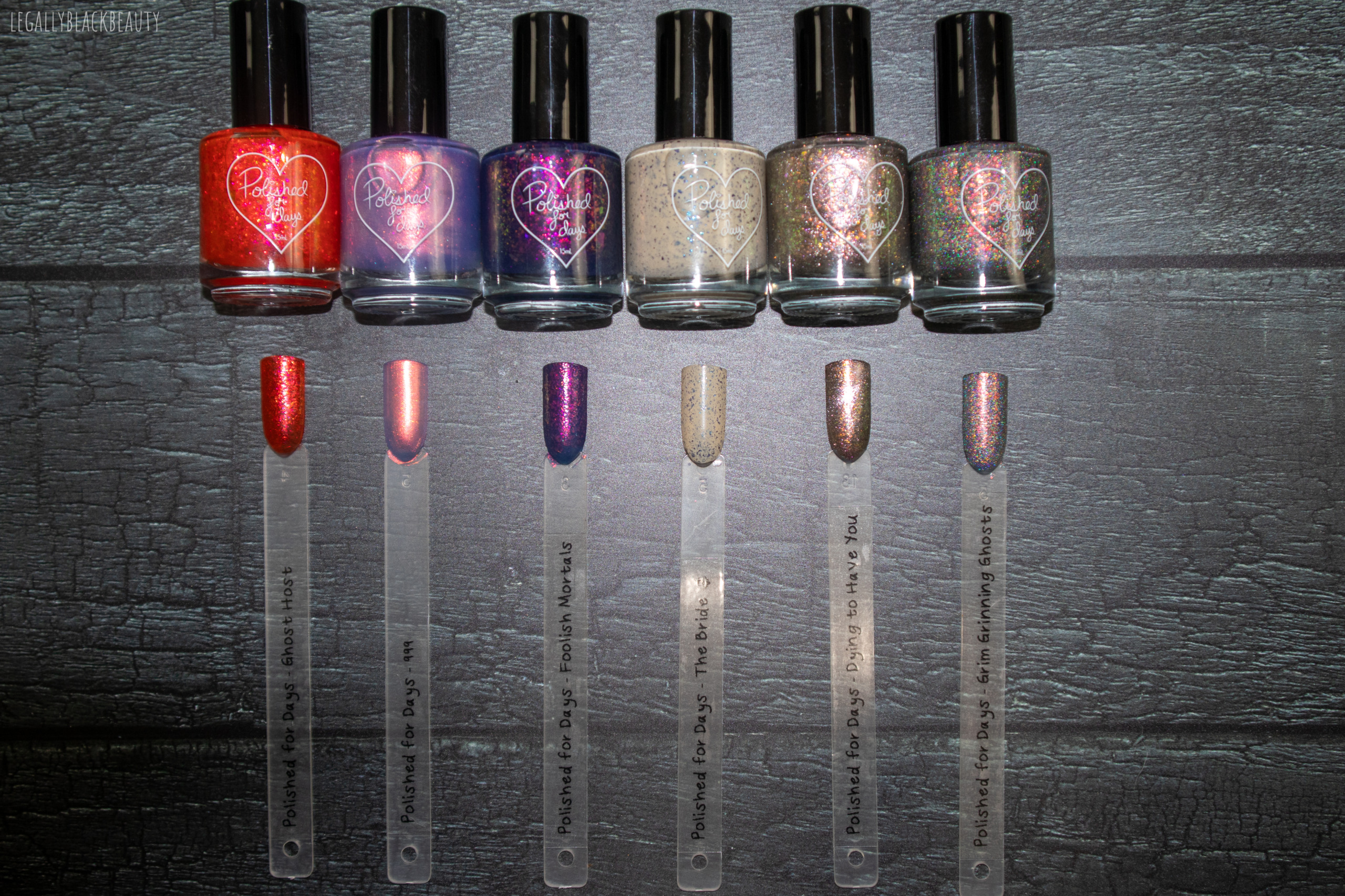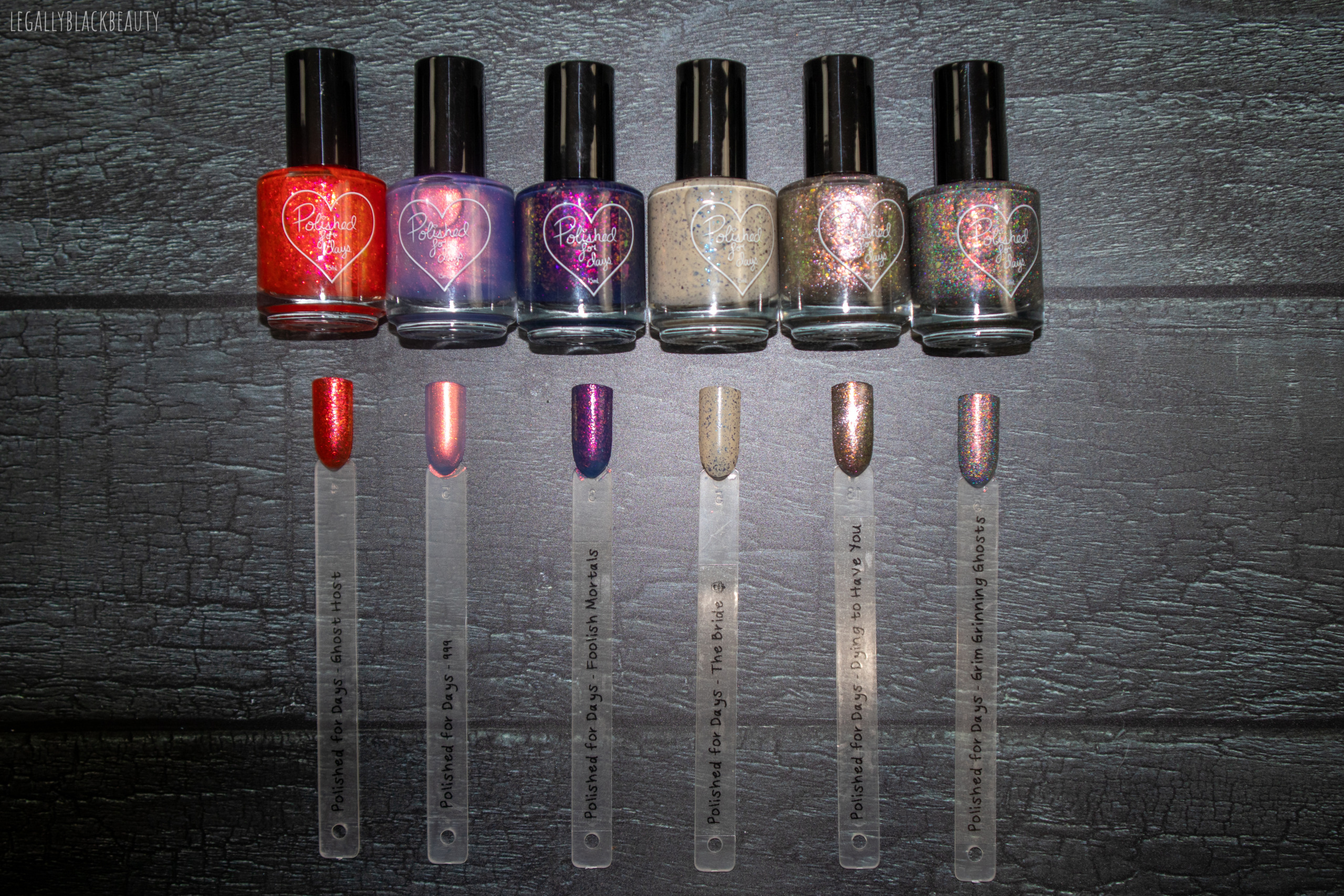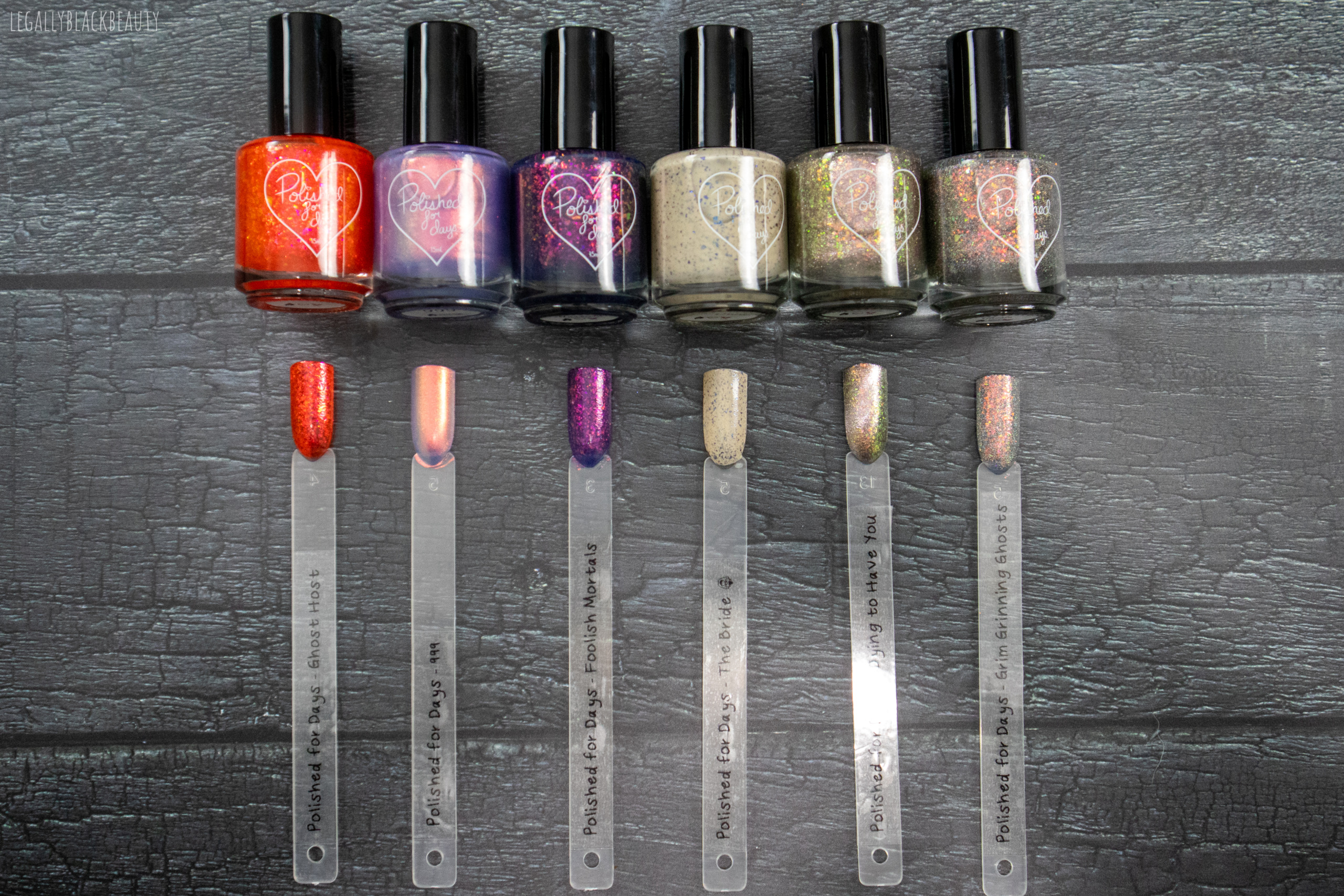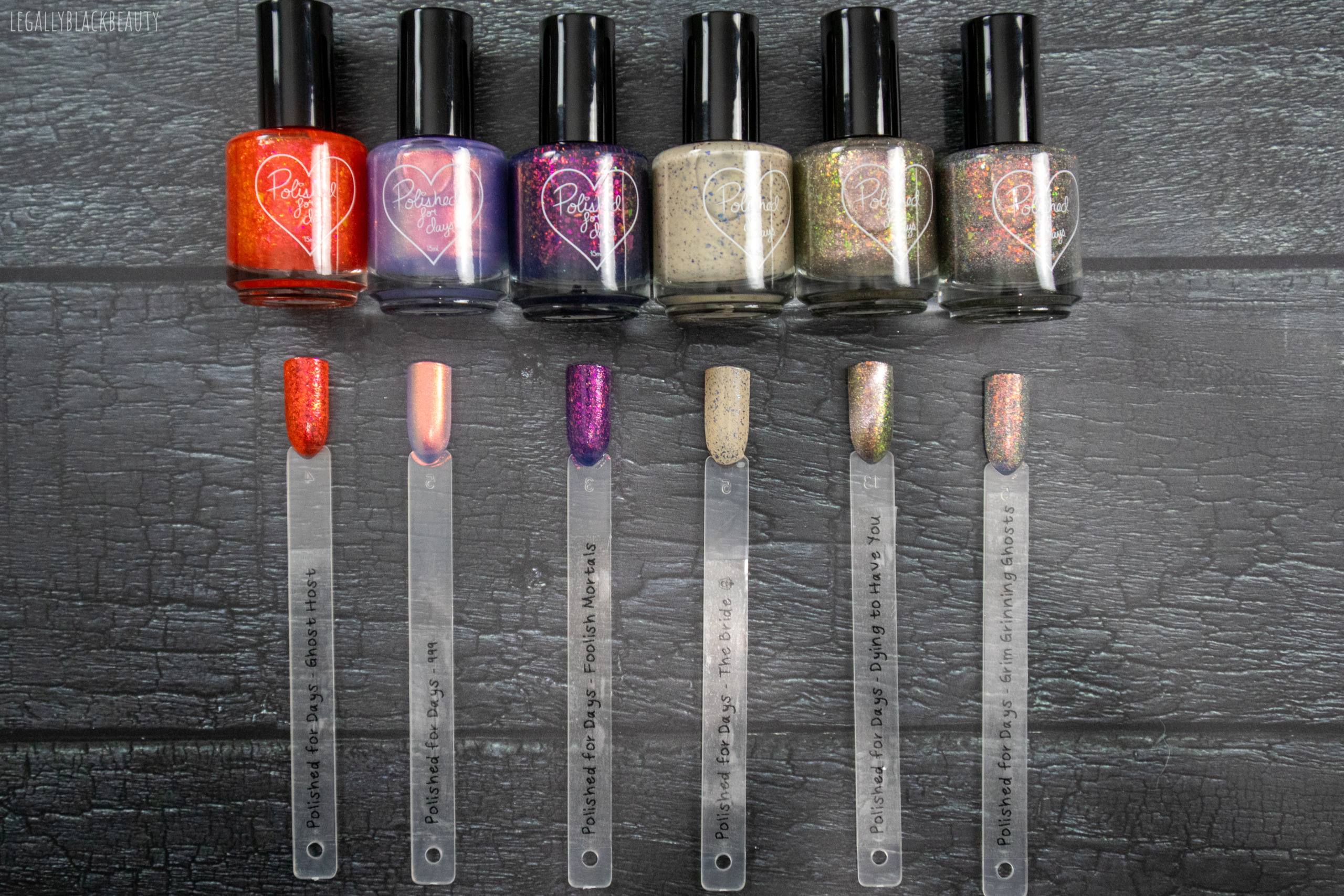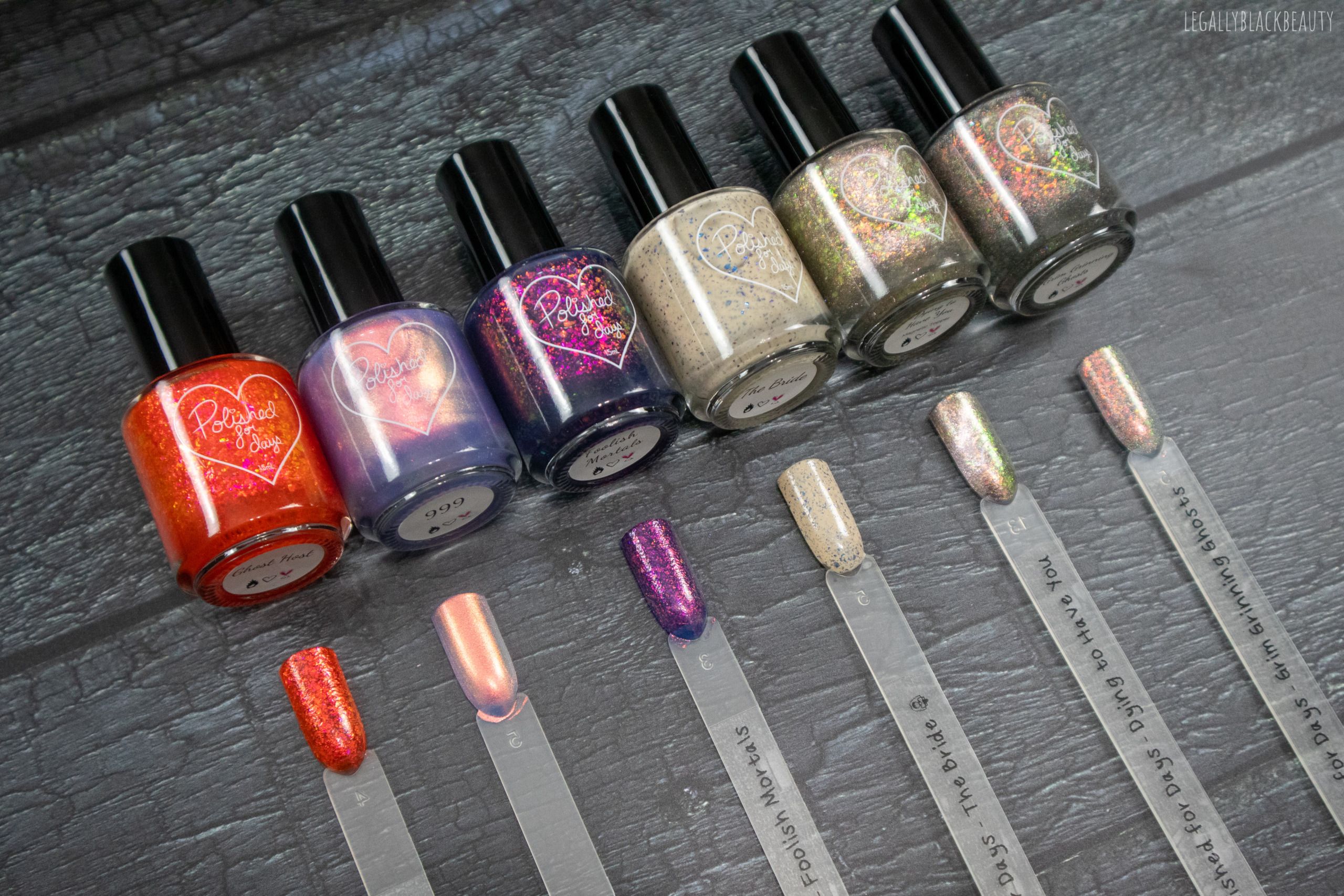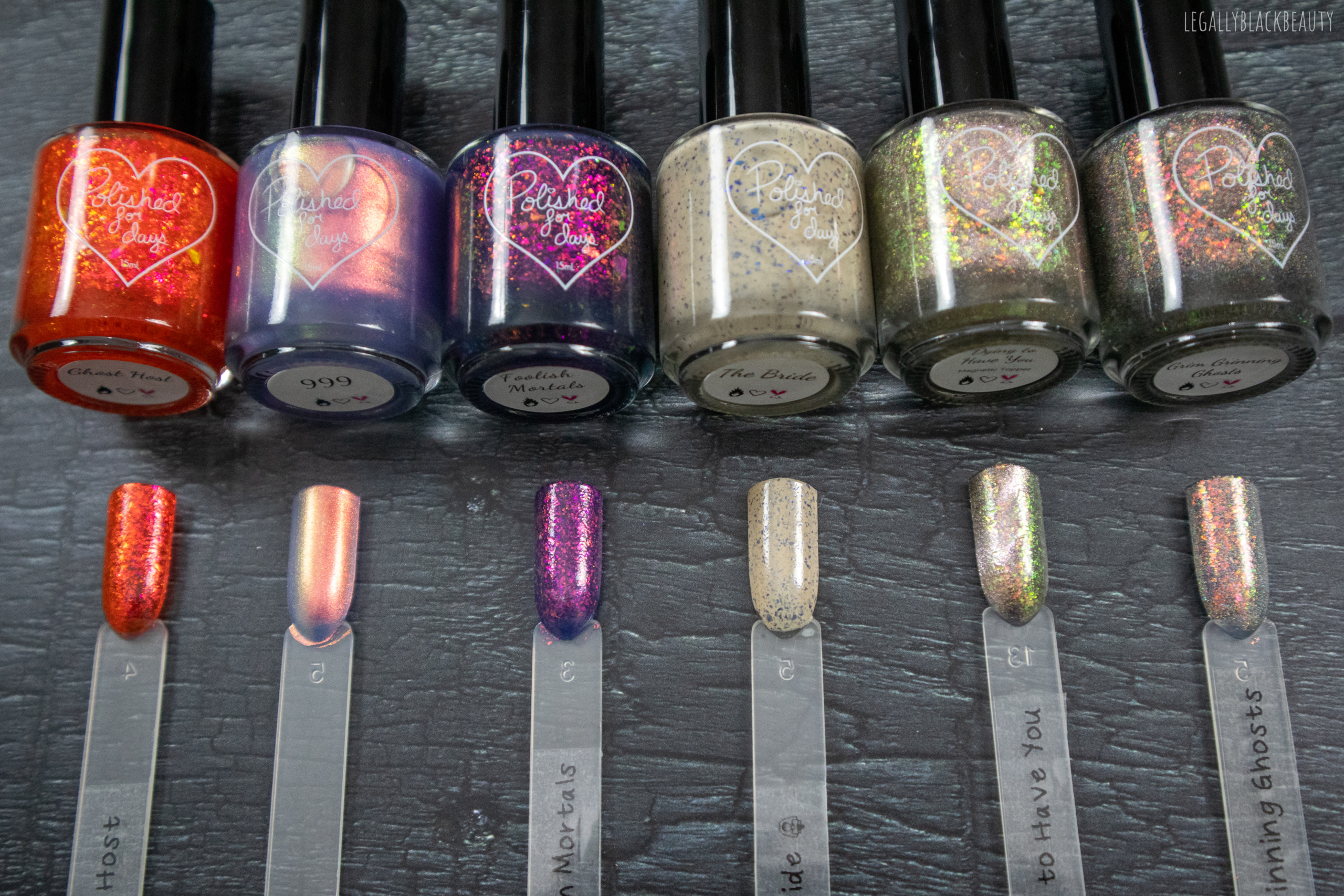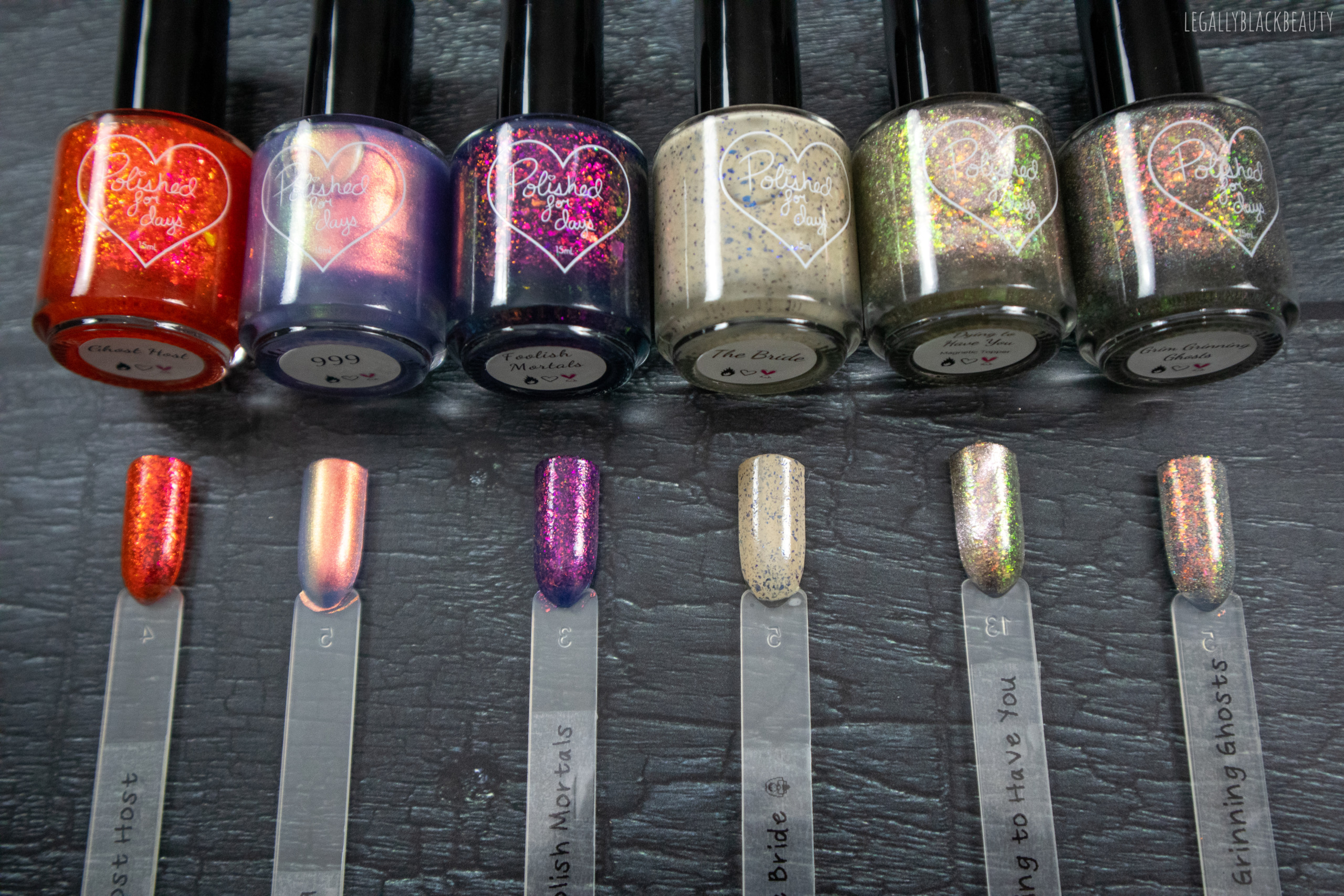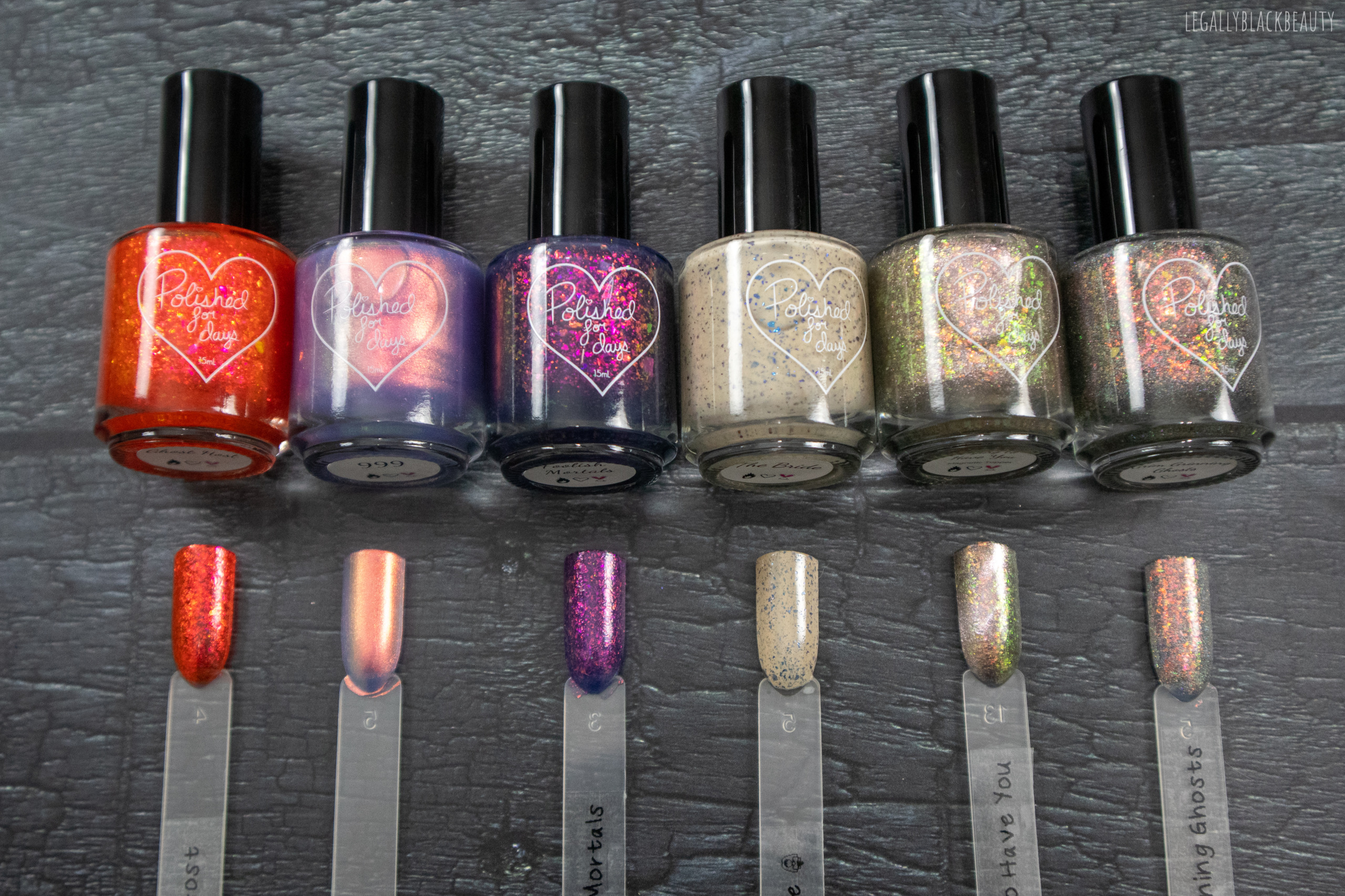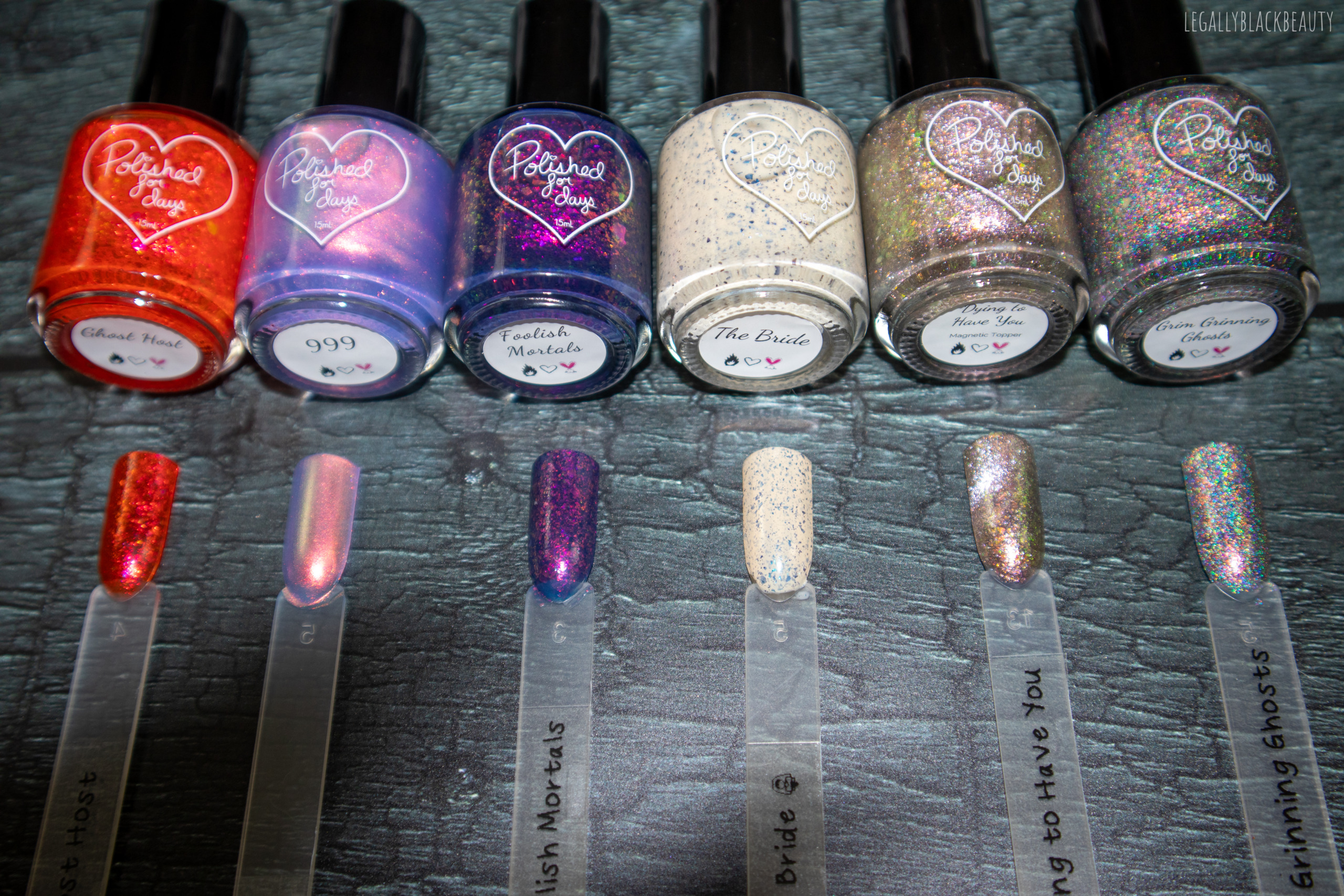 If Polished for Days is not my favorite indie polish brand, it is at least in my top three. Every collection amazes me. And I think Jenna, PFD's maker, did an especially exceptional job creating the Haunted Collection.
The Bride is one of the most unique polishes in this collection. It is one of those speckled polishes that look like eggshells.
In my collection, Ghost Host and 999 are probably the least unique. I have several other red and red-orange flake polishes that remind me of Ghost Host — but I swear they're all different! 999 is similar to Ethereal Lacquer's Under the Sea, another stunning iridescent blue/purple-based sheer polish. Although they remind me of some other polishes, I'm happy to have these.
Grim Grinning Ghosts and Dying to Have You are both silvery shimmer polishes packed with flakes, although the former has a base that more closely approaches black. Grim Grinning Ghosts is a fun magnetic topper, which I'm just now realizing is one of my favorite topper effects. I'm glad both of these were included in the collection.
And Foolish Mortals. You should know how I feel about that one. I am a huge fan of blue and purple polishes and Foolish Mortals, with its navy blue base and flakes that shift a purple (or at least, magenta) tone, is amazing.
Did you all pick anything up from this collection? Let me know below!