Happy Holoween! Pahlish also released a fantastic Halloween collection this year, but it is a little bit different from your typical "scary" polish collection. What these polishes lack in spookiness, they make up for in H O L O.
Bone Appetite is a toasty peach cream with holo flakes and red-copper-green microflakes and shimmer.

Booquet is a rosey red cream with holo flakes. It is a limited edition Holoween mystery polish.
Squad Ghouls is pale aqua with holo flakes and orange-pink-green micro flakes and shimmer.
Booberry Pie is a sky blue cream with blue-purple-pink micro flakes and shimmer.
Resting Witch Face is soft gunmetal with holo flakes and bright green-silver-pink microflakes and shimmer..
Little Boo Peep is soft orchid pink with holo flakes and pink-orange-green micro flakes and shimmer.
Ghost House is a prismatic silver scattered holographic polish.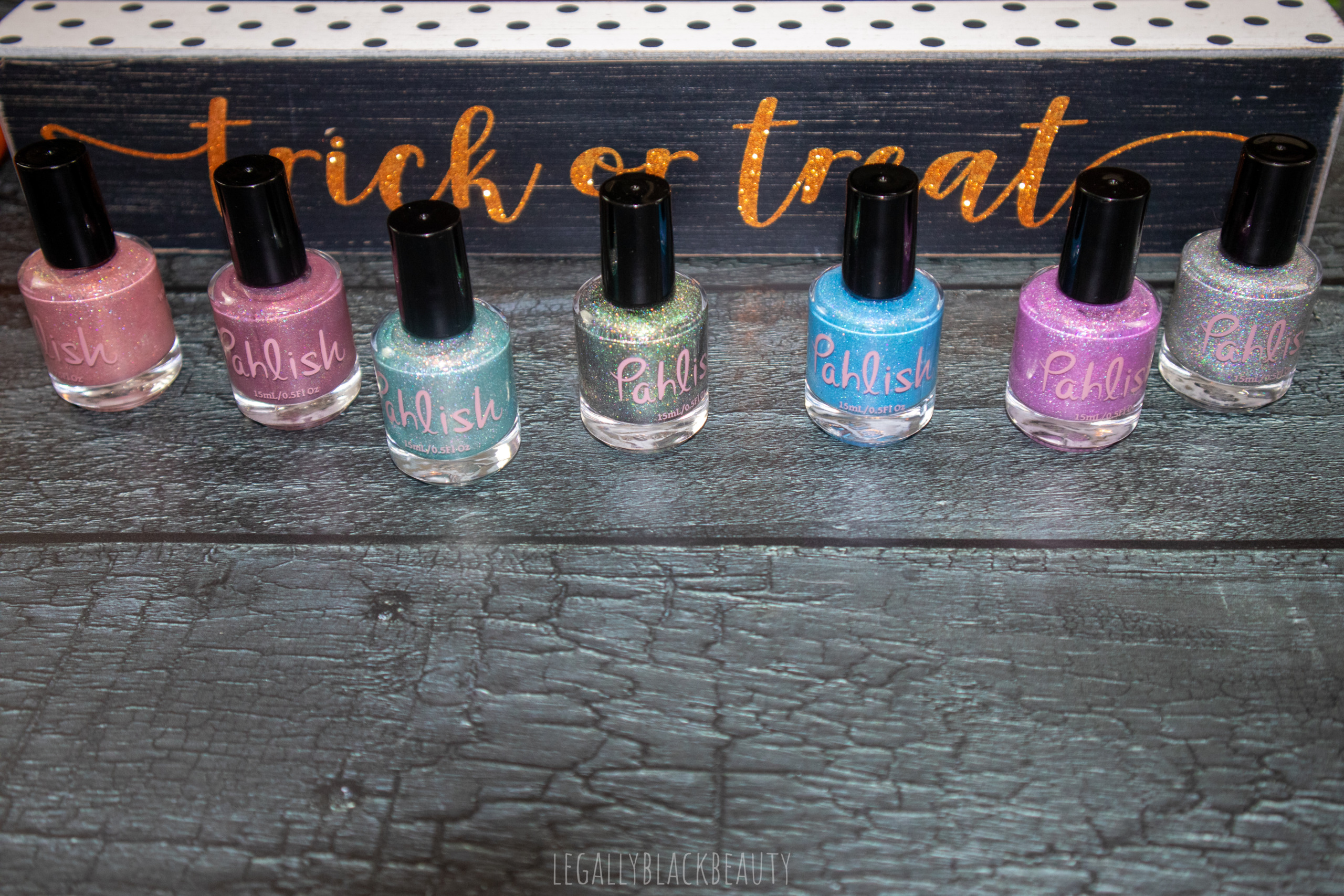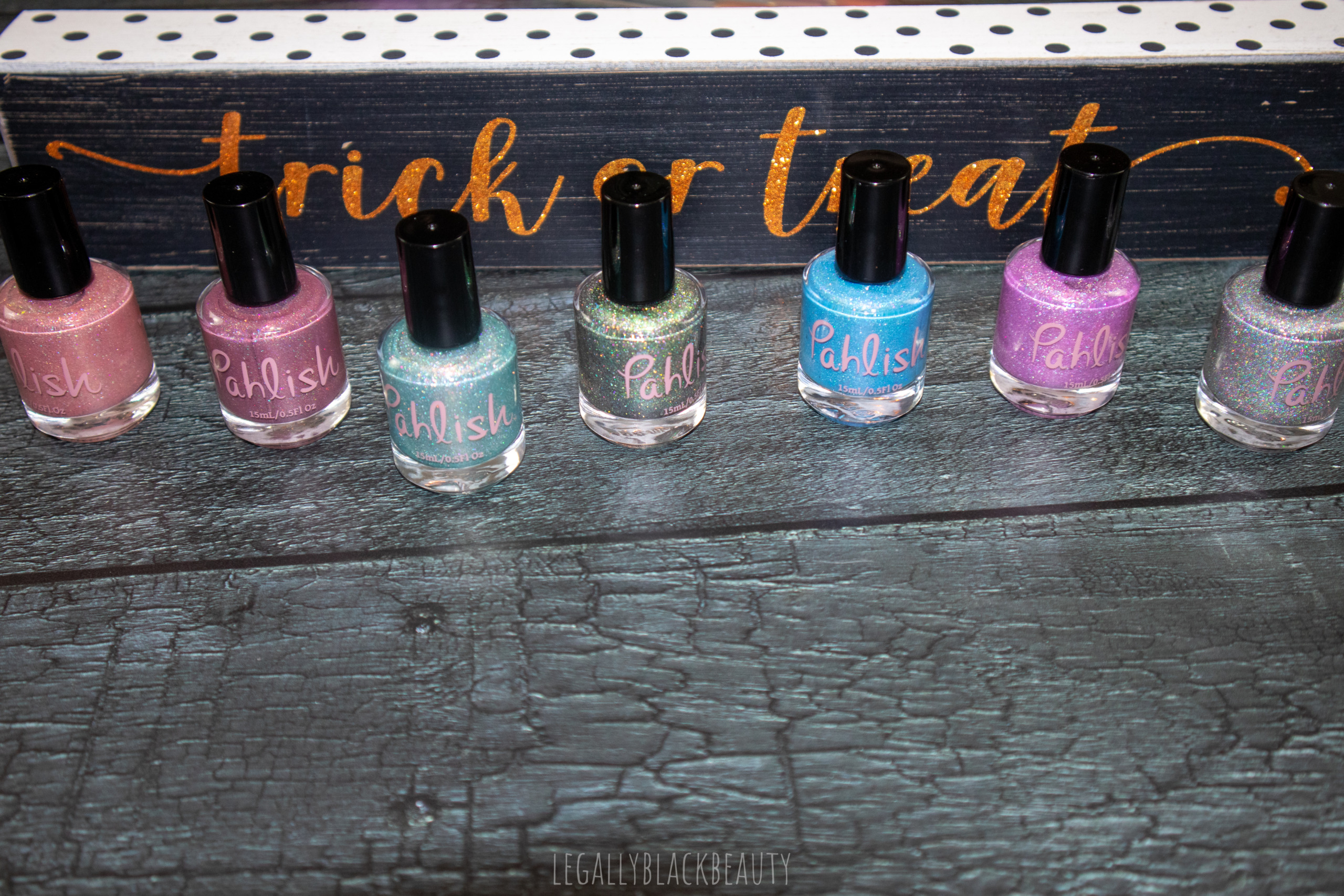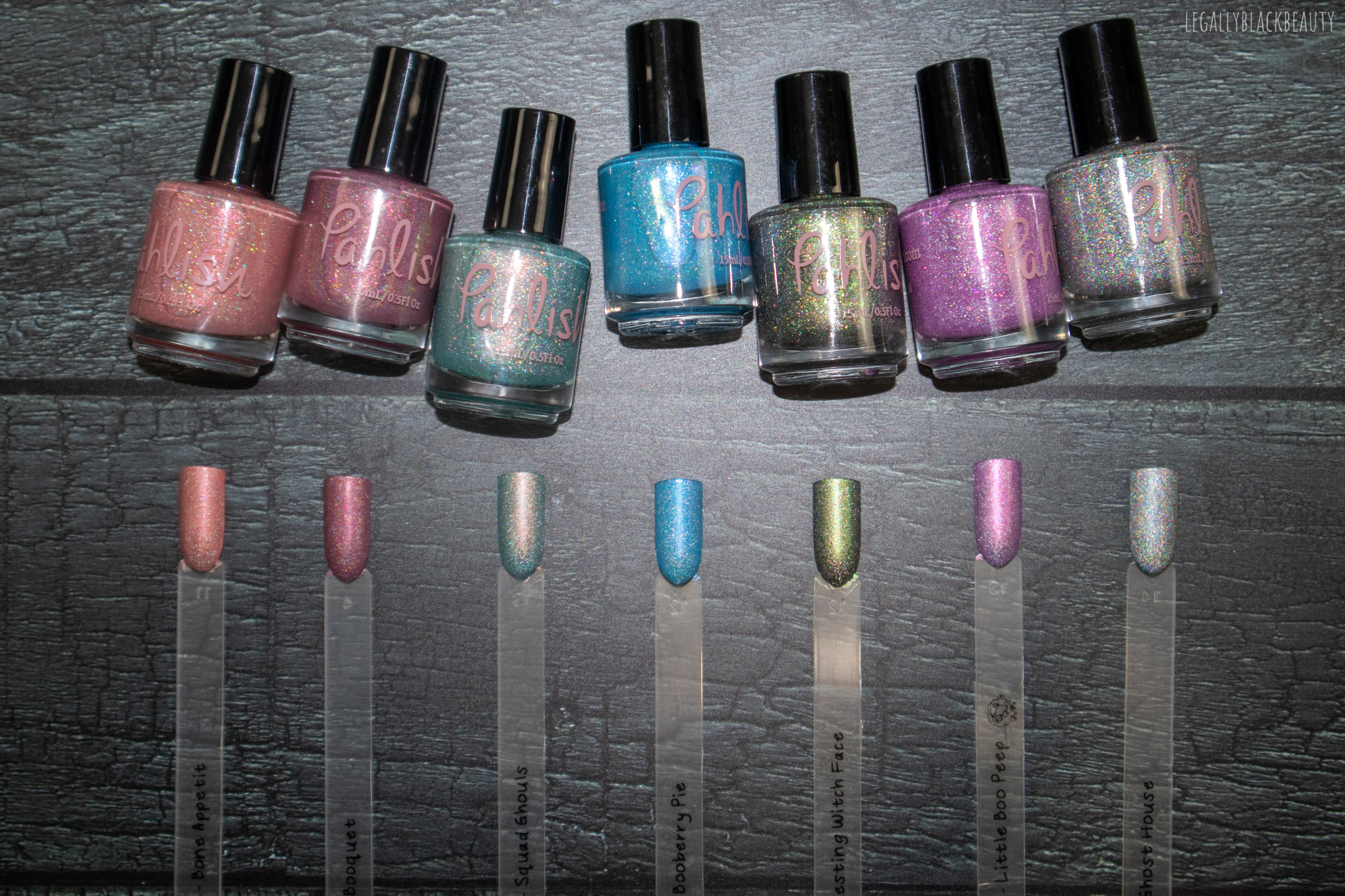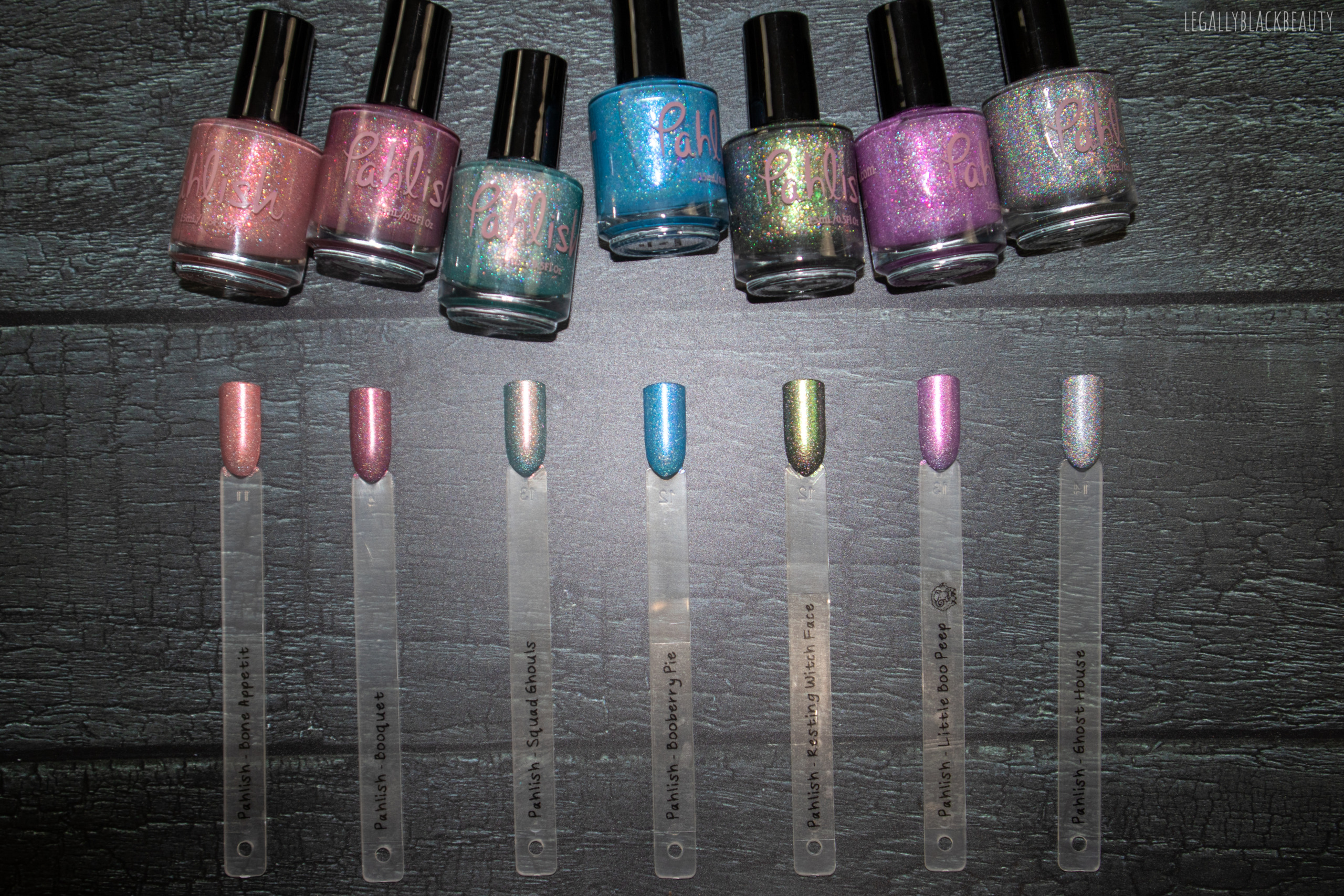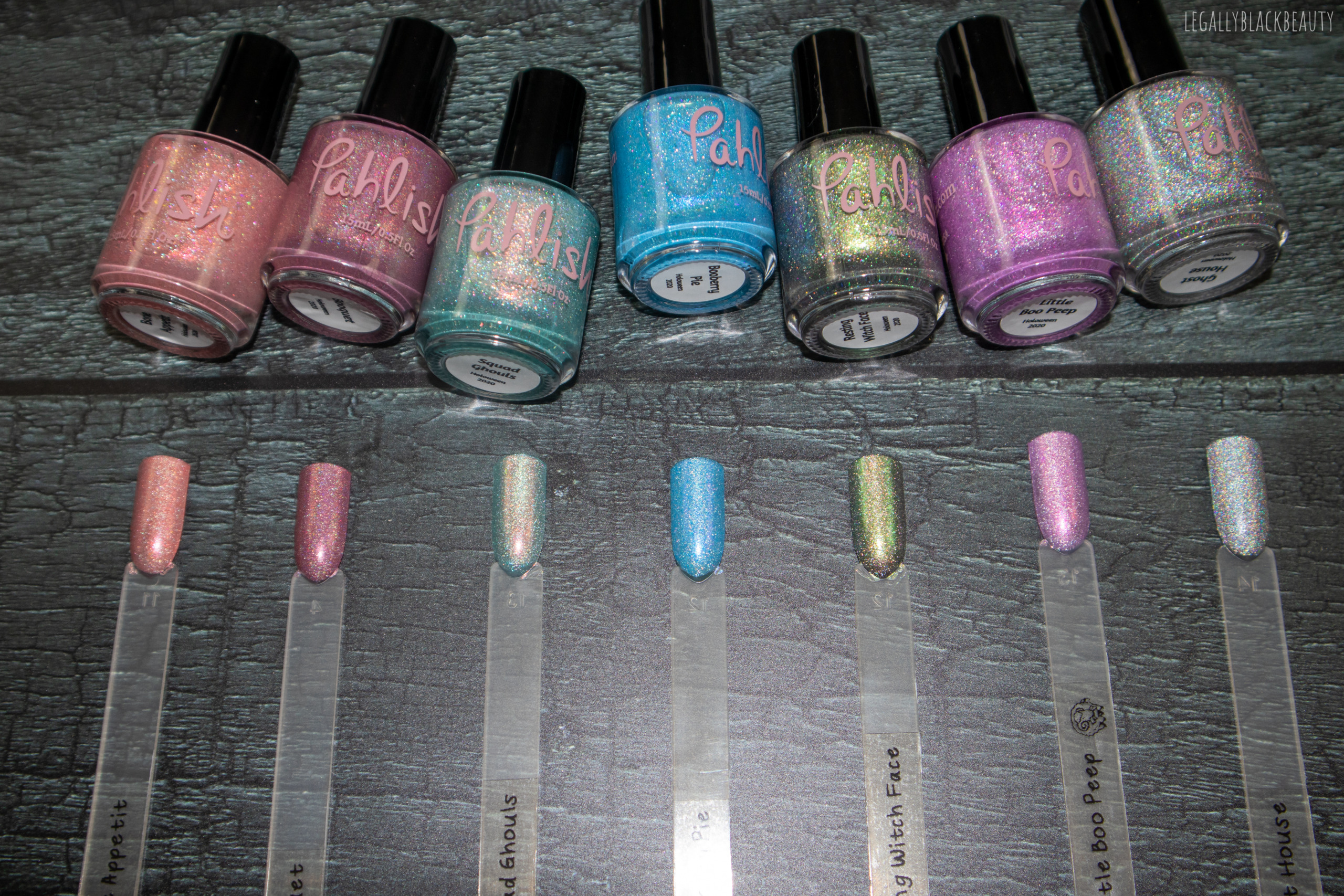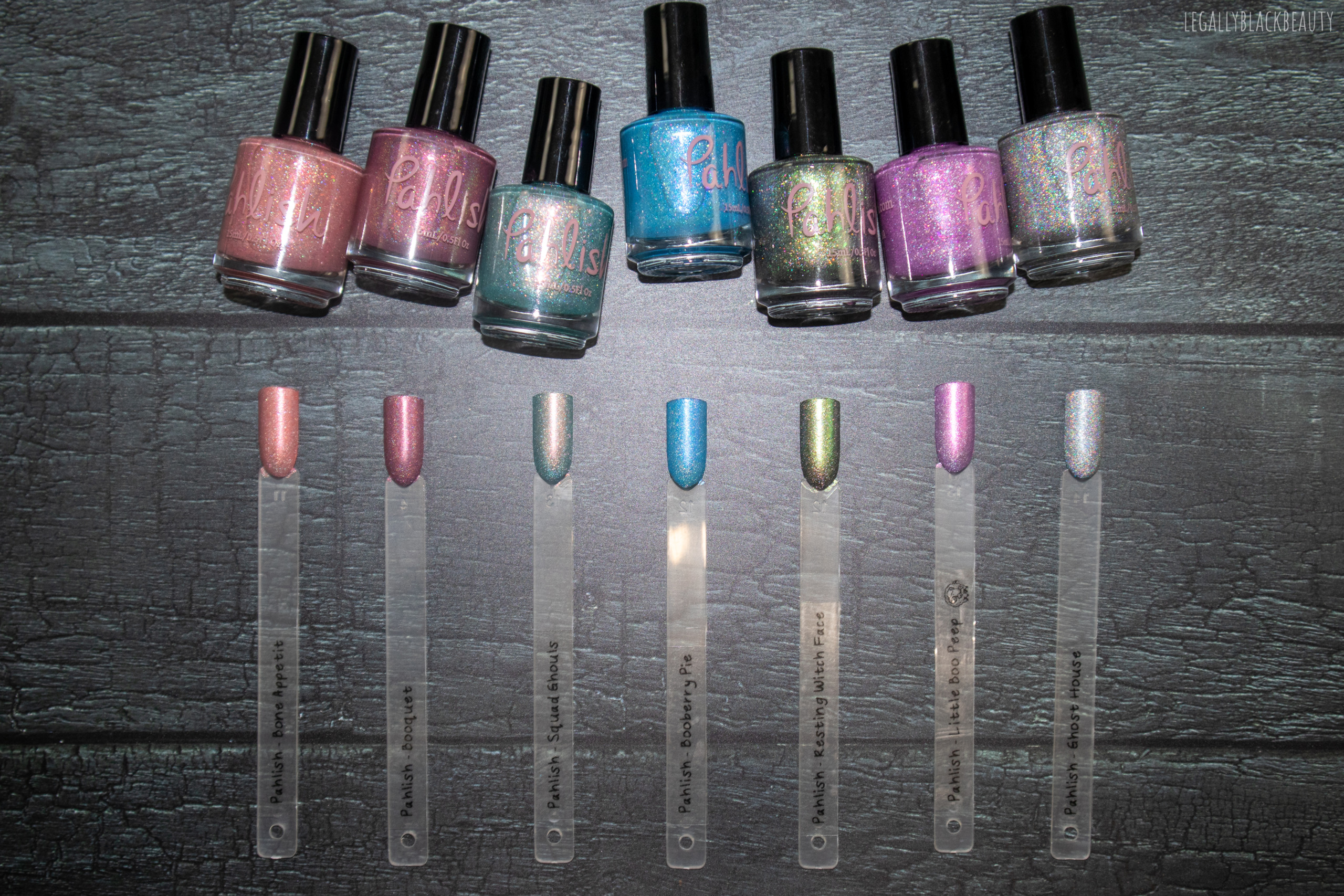 First things first, I love me some punny nail polish names. Resting Witch Face gave me the biggest chuckle out of this collection, but, really, all the names are great.
I wore Resting Witch Face the other day and loved it. Unfortunately, I don't have any pics because that was one of those doomed "paint your nails right before bed" kind of days and the beautiful mani sadly did not survive the night.
Ghost House is not super unique, especially in my collection of tons of silver holographic polishes. But I'm glad to have a classic holo in the Pahlish formula.
I can't wait to get the rest of these on my nails. I don't think I have anything like them. They are such a unique mix of cream and holo, with neither effect overpowering the other. It's hard to say which one I'm most excited to wear next, but I think it might just be Little Boo Peep.