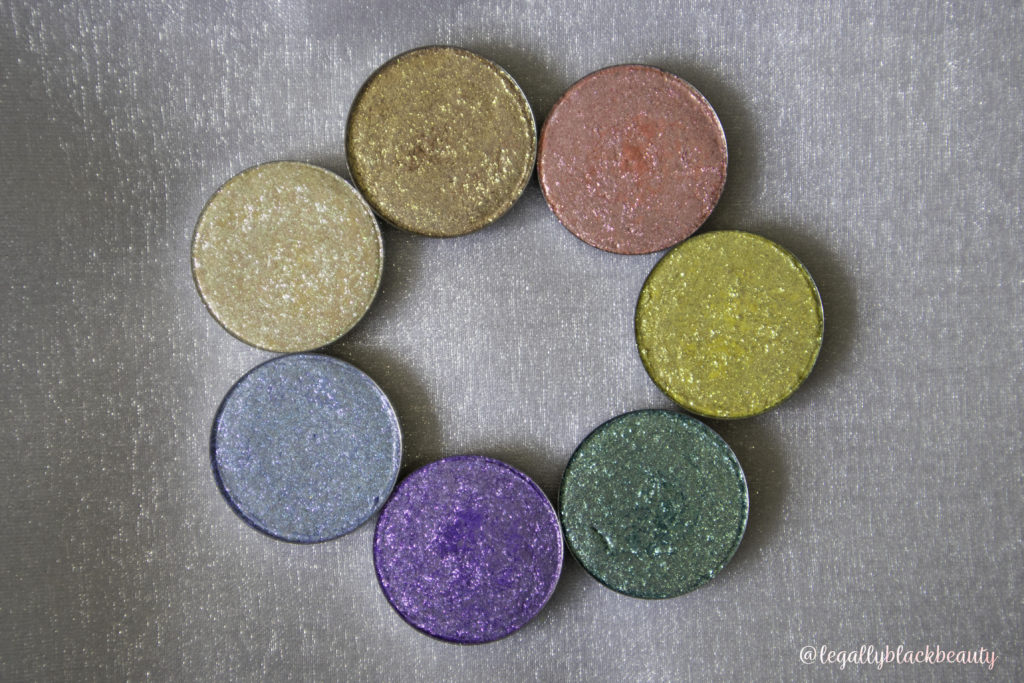 You can save using my code LEGALLYBLACKBEAUTY at Shine by SD (affiliate). Thank you for your support!
I am always happy when I can find a new indie brand to support — and even happier when the brand is black-owned! So, of course, I was excited when the owner of Shine by SD Cosmetics asked me if she could send their Reserve collection my way. I hadn't heard about the brand before, but after viewing their catalog, I knew I was in for a treat. Shine by SD has some truly beautiful offerings. Once I tried these beauties, I had no choice but to go back for more of their eyeshadows!
About the Reserve Collection
General Information
Color Descriptions
General Information
The Reserve collection from Shine by SD Cosmetics consists of seven glitter-textured, shifty foiled shimmers. They can be made more intense by using a glitter primer or damp brush. They can also be applied well with fingers.
Shine by SD Cosmetics is a Canadian, black-owned indie brand.
Color Descriptions
The Reserve collection was a fantastic introduction to Shine by SD for me. The shimmers are all super sparkly in person and it is easy to see all of their shifts. The shadows can be built up easily on the eyes. Although I swatched them over a regular eye primer, I personally prefer to use them on my eyes with a glitter primer. With a glitter primer, they are more opaque and shinier.
Have you all tried Shine by SD yet? If not, what are you waiting for?!