Blazing Beryl from Jreine is a bright yellow jelly with red, gold, green original Unicorn Pee. Blazing Beryl was part of a super limited "Jelly Jewels" collection. The photos shot it applied in four coats.
El Dorado from Pahlish is a bright golden yellow with a mix of crushed gold flakes and iridescent flakes. El Dorado is from Pahlish's "Antiquity" collection. The photos show it applied on my ring finger in three coats.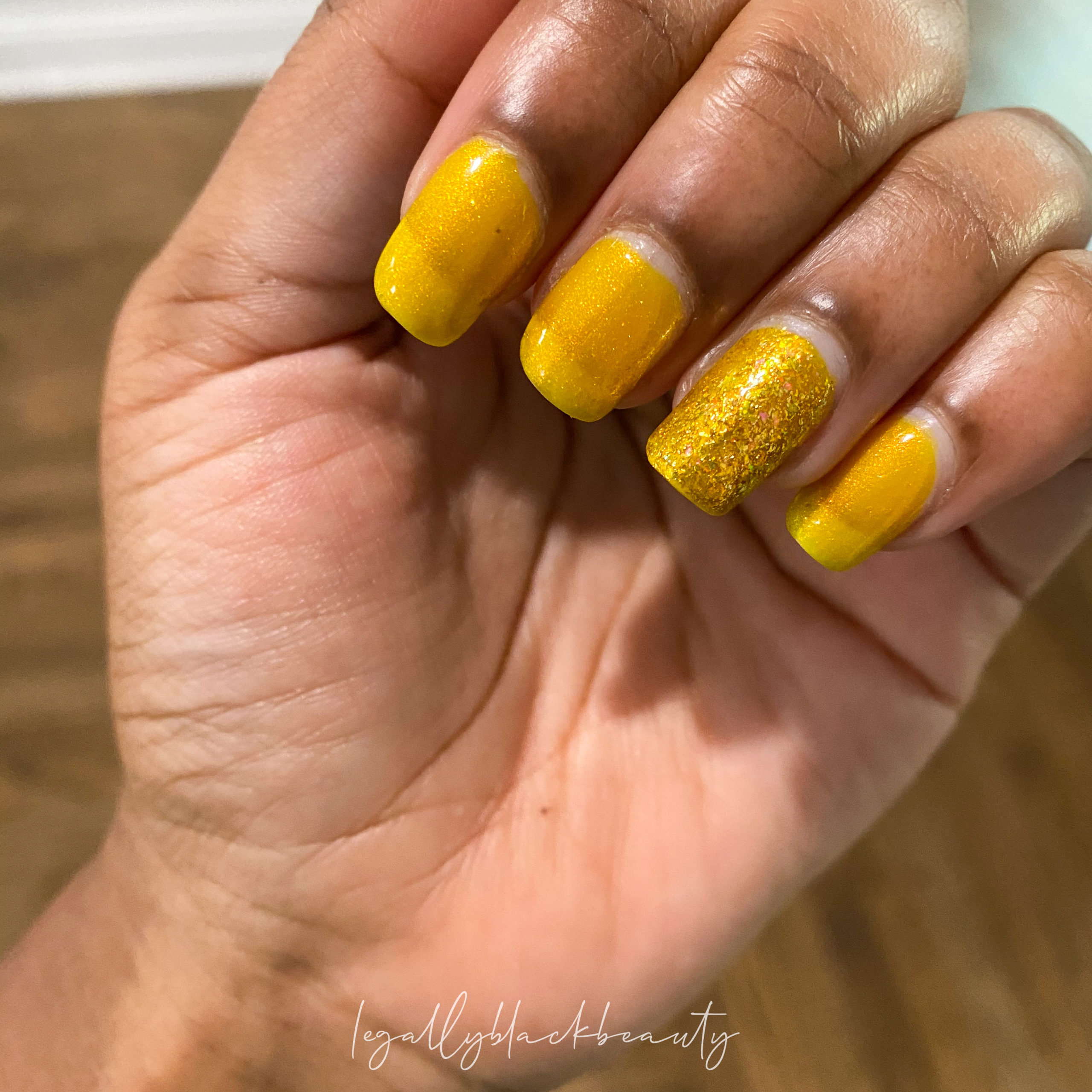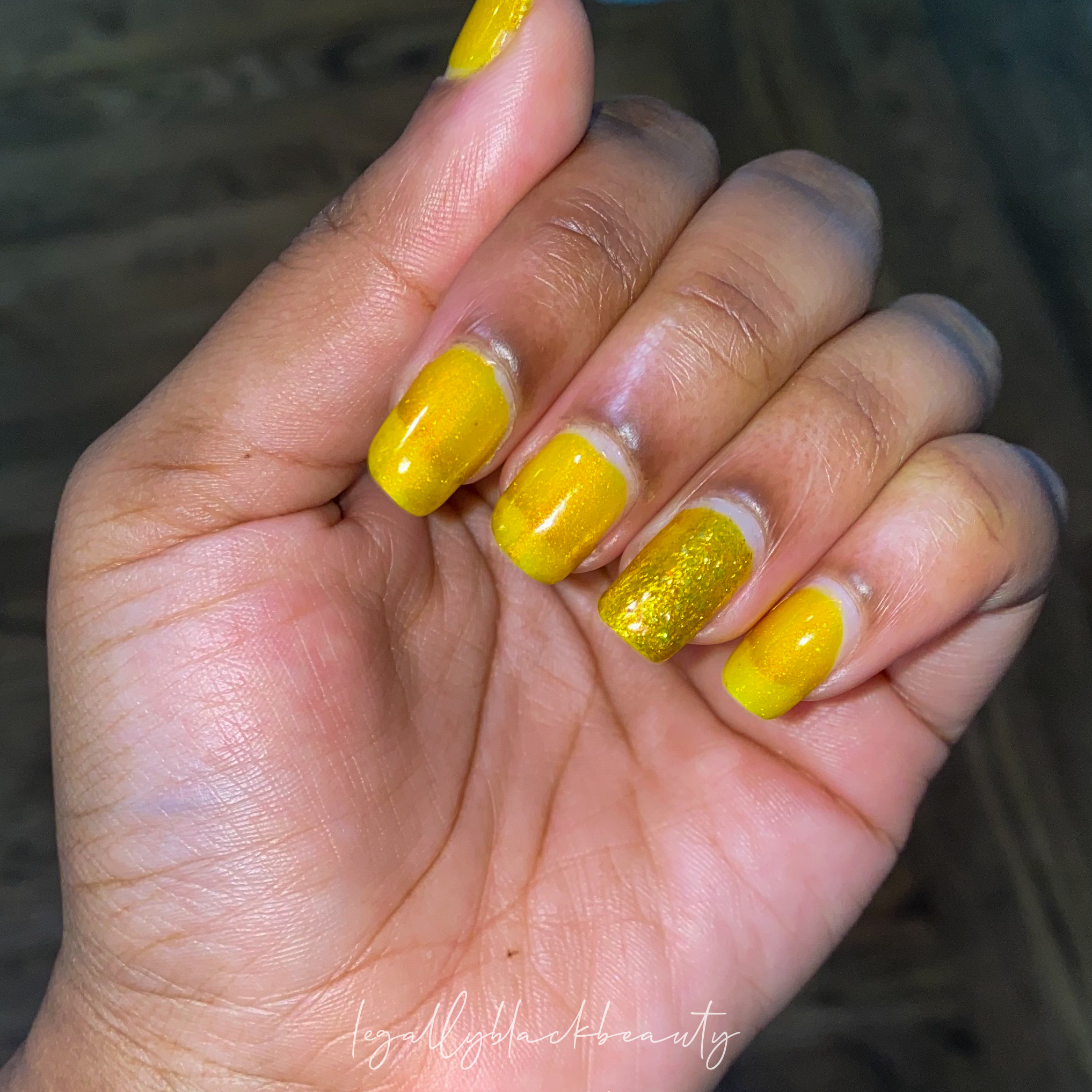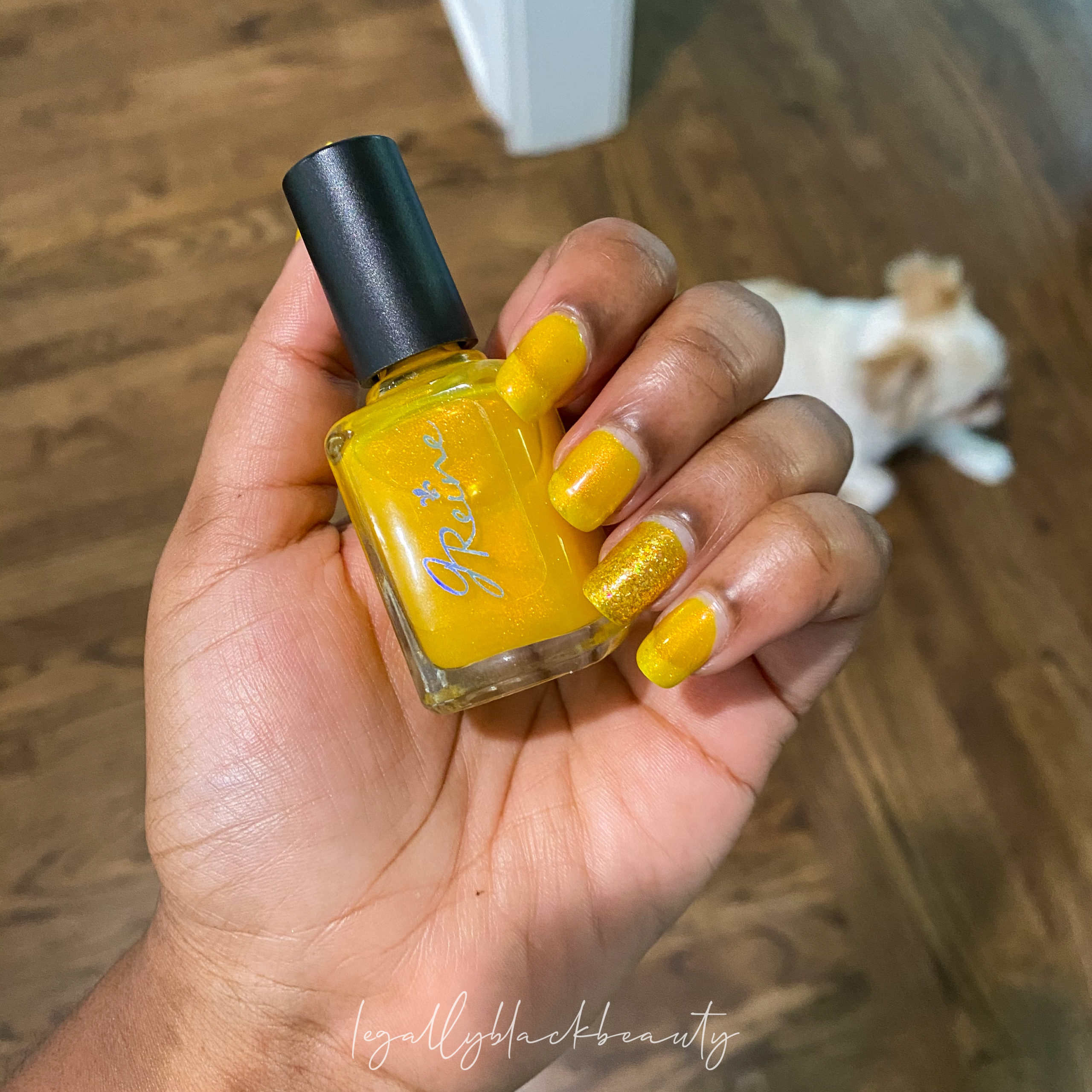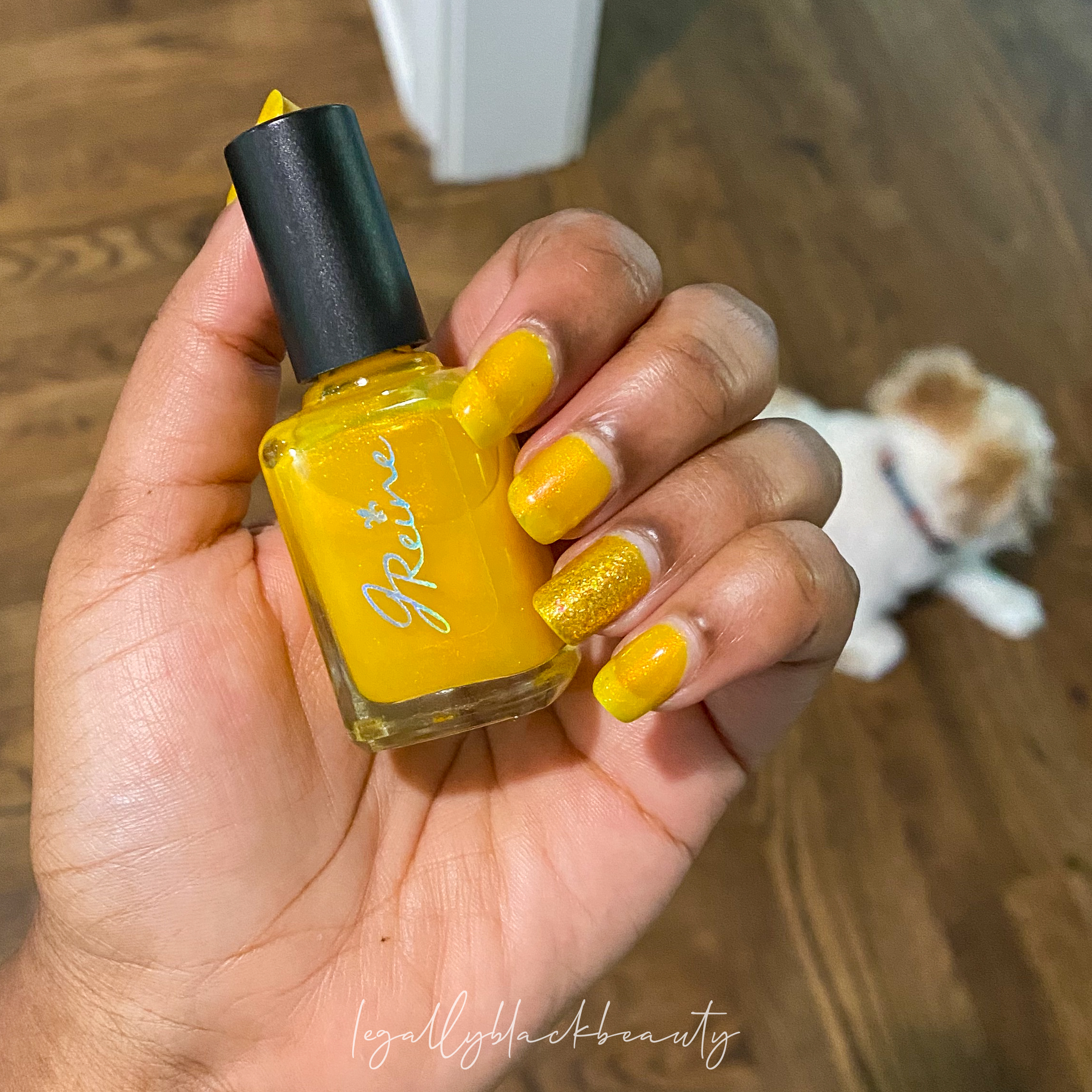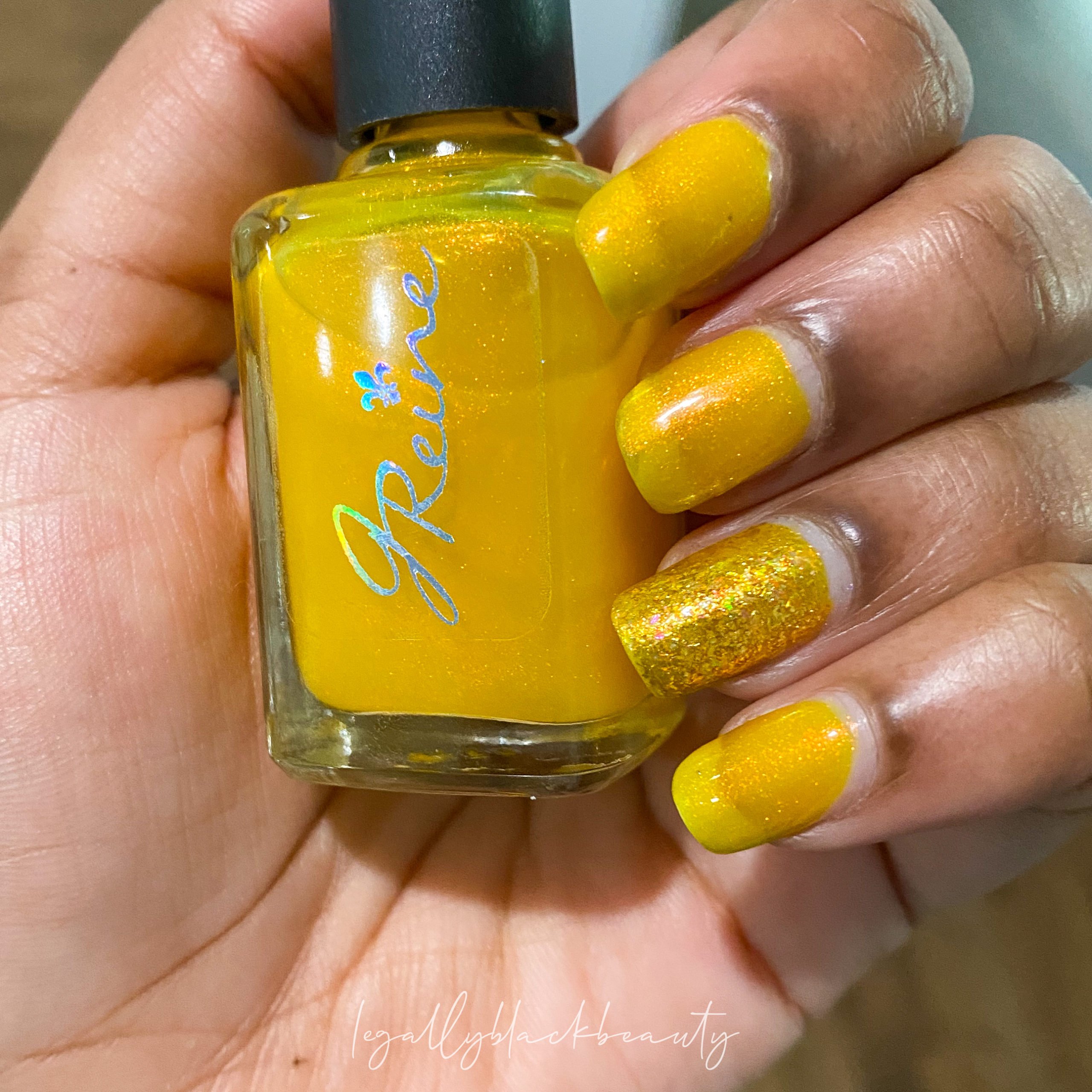 This mani features two indie polishes from some of my favorite brands. I personally feel like yellow polishes don't get enough love. They are the most underrepresented color in my nail polish collection. I hear yellows are hard to formulate, but these two were perfect.
As a jelly, Blazing Beryl is obviously pretty sure. I applied it in four coats. Next time I will add an undie — perhaps the new opaque beige undie created by another fave indie brand, Polished for Days.
Anyone else need to show yellow more love?