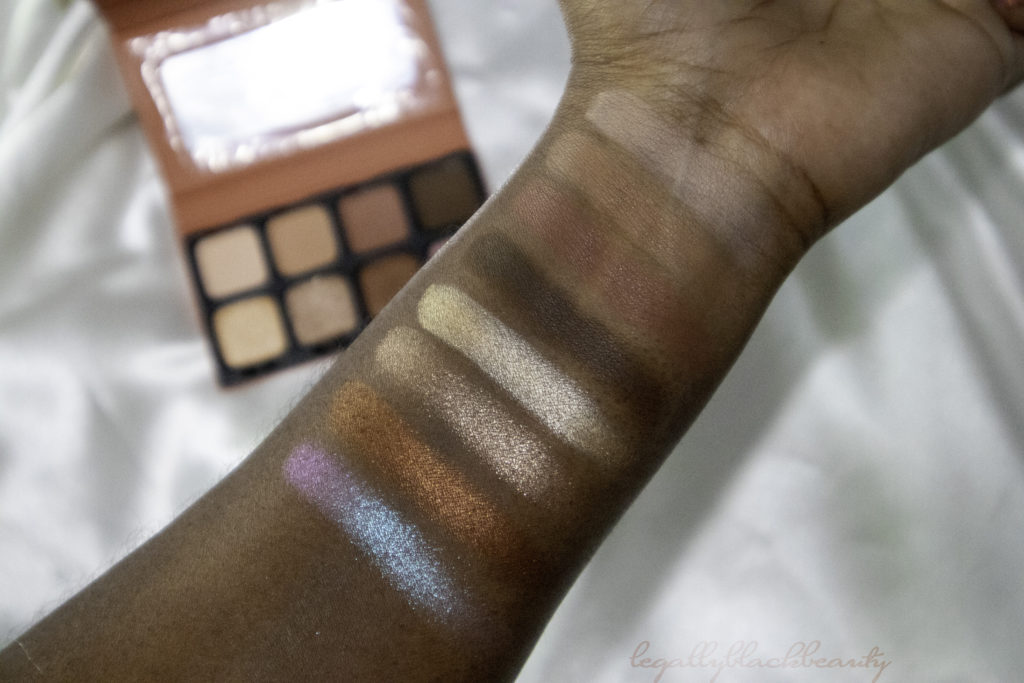 I cannot lie, Viseart is one of my favorite brands of all time. Their packaging tends to be sleek and minimalist, while their eyeshadows vary from staple shades to shadows with exciting textures and finishes. The Petit Pro Solstice is a bit of both — neutrals combined with a gorgeous duo chrome that pops beautifully on dark skin.
General Information
Color Descriptions
General Information
The Petit Pro Solstice is a twelve-pan mini eyeshadow palette from Viseart. It contains four mattes, three shimmers, and one duochrome. This neutral-toned palette is full of "elevated everyday" shadows.
Color Descriptions
I was nervous when I saw the first photos of this palette after it launched. A lot of the photos, including some non-official swatches, made me question whether either of the new Petit Pros would be flattering on dark skin. Fortunately, I think most of the shades complement my skin well. Anyone who knows me should not be surprised to hear what I think of Languor, the first shadow in the palette. I don't think beige shades are necessary in every palette, especially when marketing a palette to a global market. With the way I do my makeup, I won't have much use for that shadow. However, I could use to blend out the edges of other shadows or to set my primer.
Overall, I am happy to have this palette in my collection and even happier that the shadows are not ashy on my skin. I would love to see Viseart continue this trend of releasing transitional palettes at the end of the seasons (although I think these Petit Pros are marketed as summertime palettes, I think this is a great summer-to-fall option). Crossing my fingers for an Equinox palette at the end of the fall!