Shawn from Zoya is a warm mossy yellow-toned medium green cream with olive undertones. I applied it in two coats on all of my nails.
Magma from Starrily is a magnetic top coat. It is comprised of magnetic color-shifting copper shimmer. I applied it in one coat on my middle and ring fingers and then magnetized it. It is also on my thumb, which is not visible.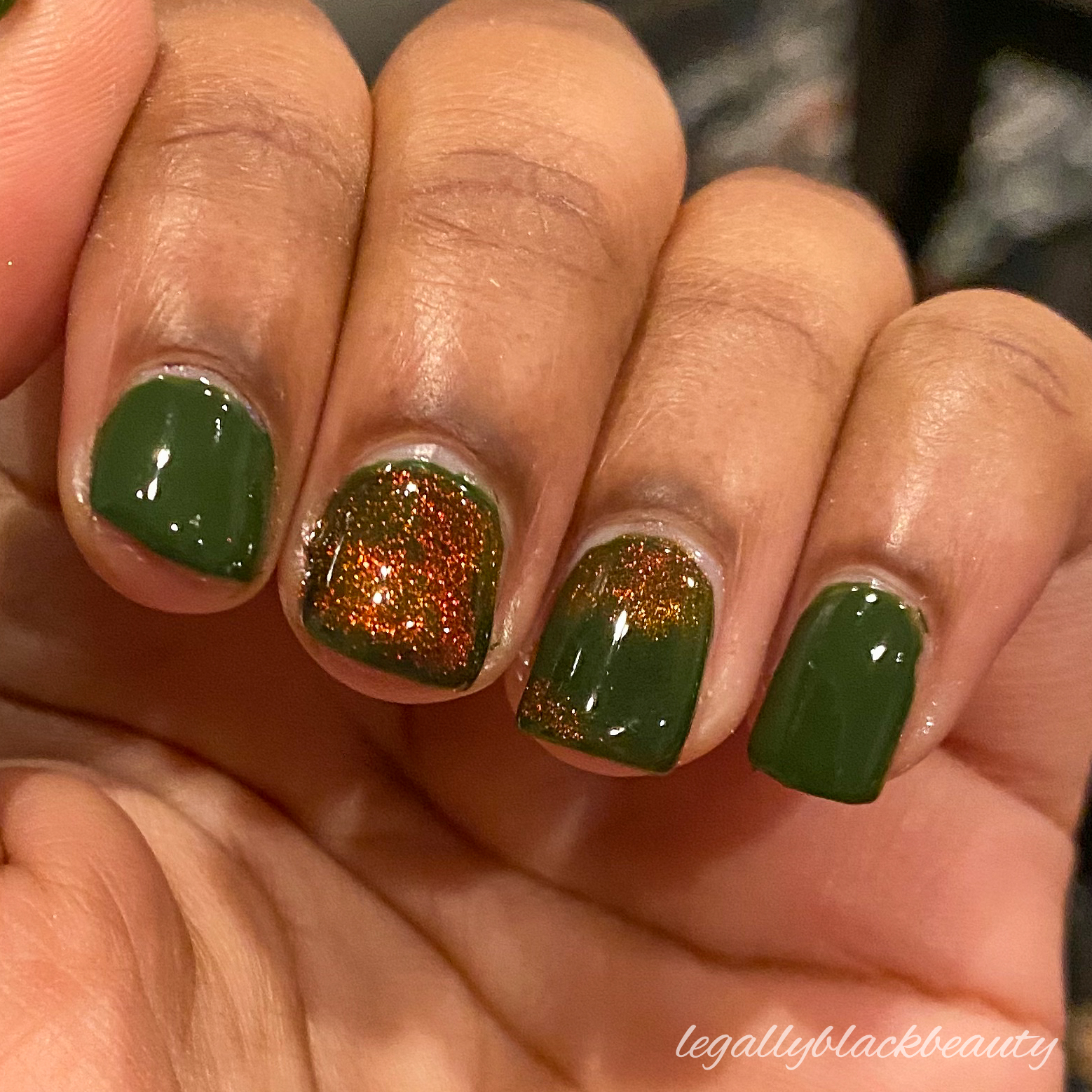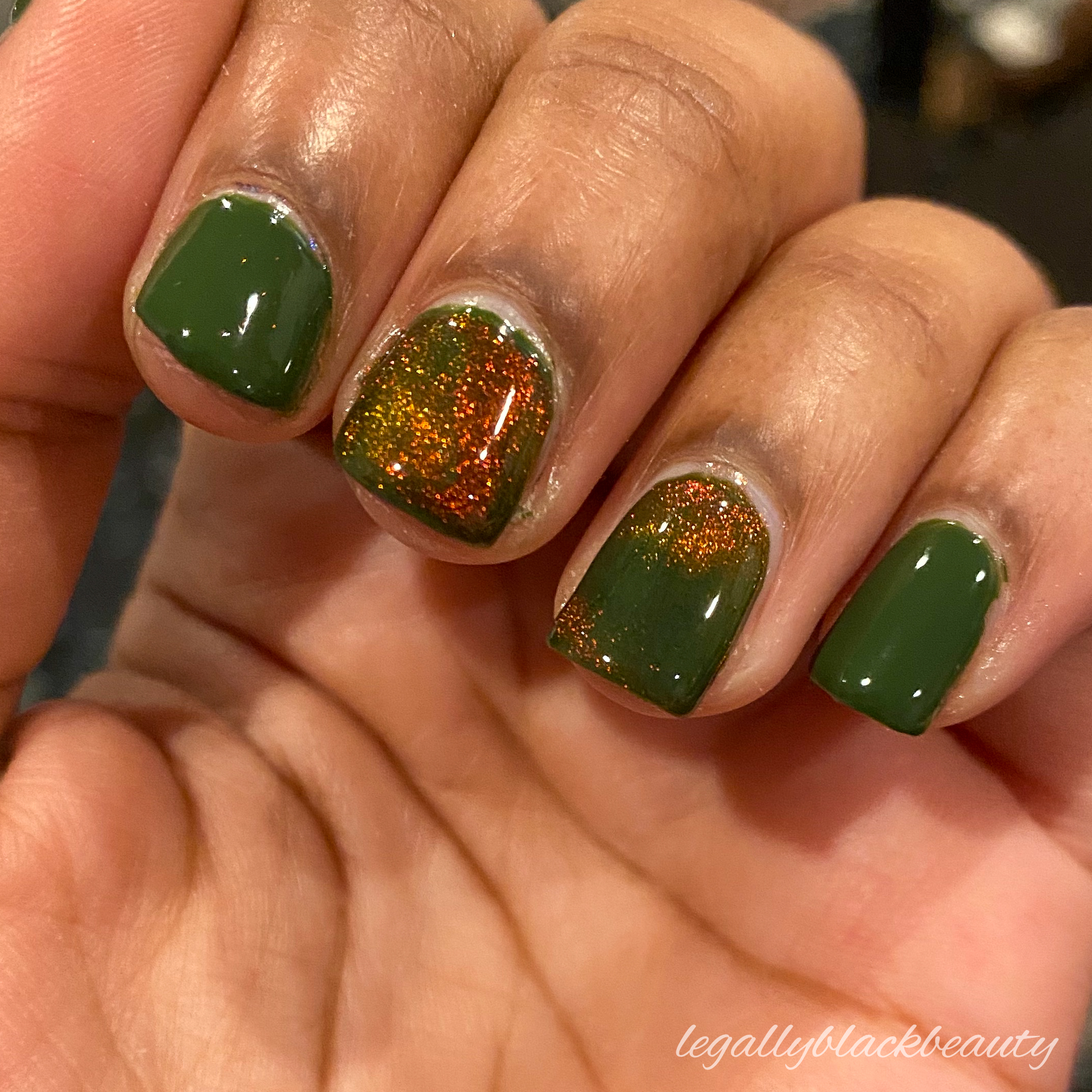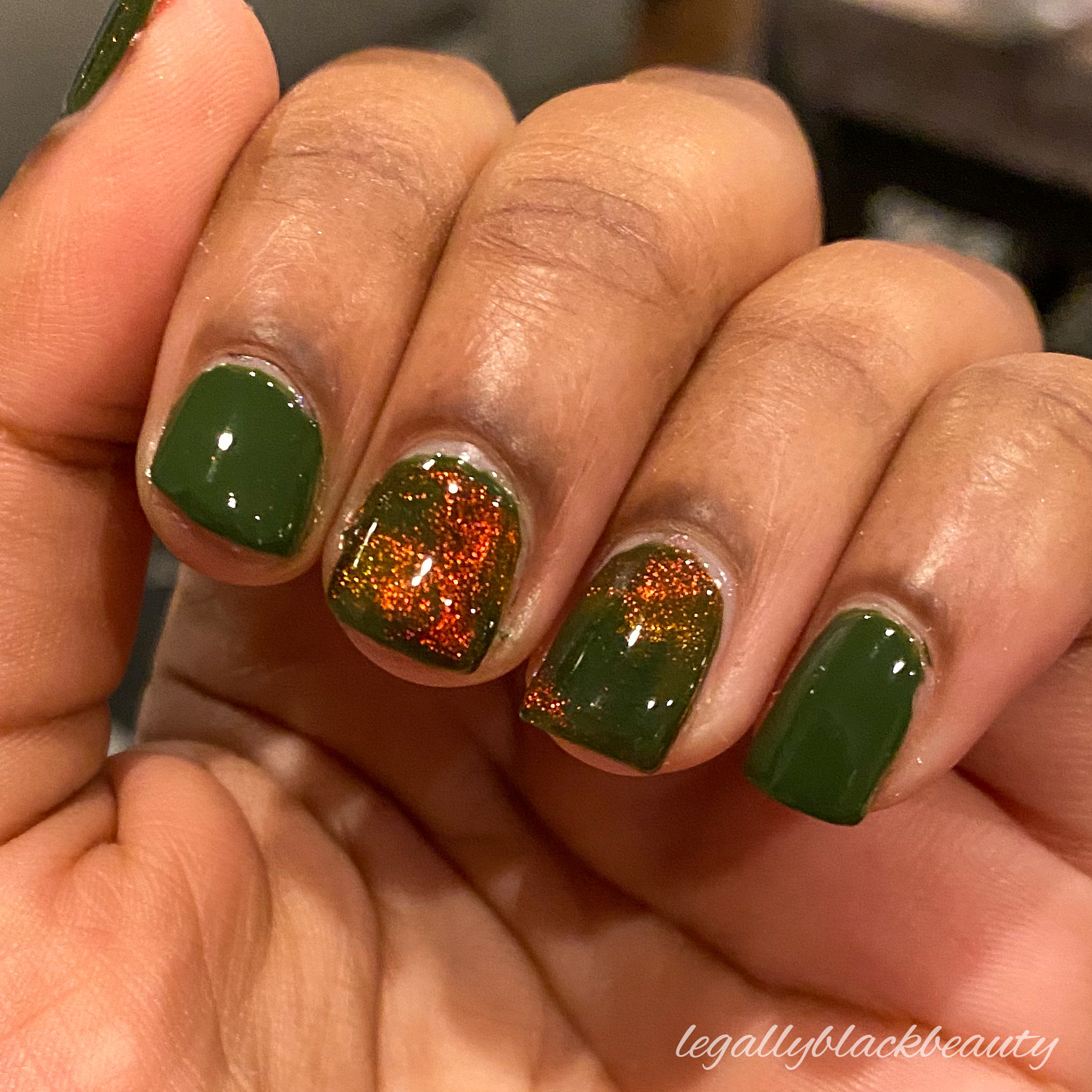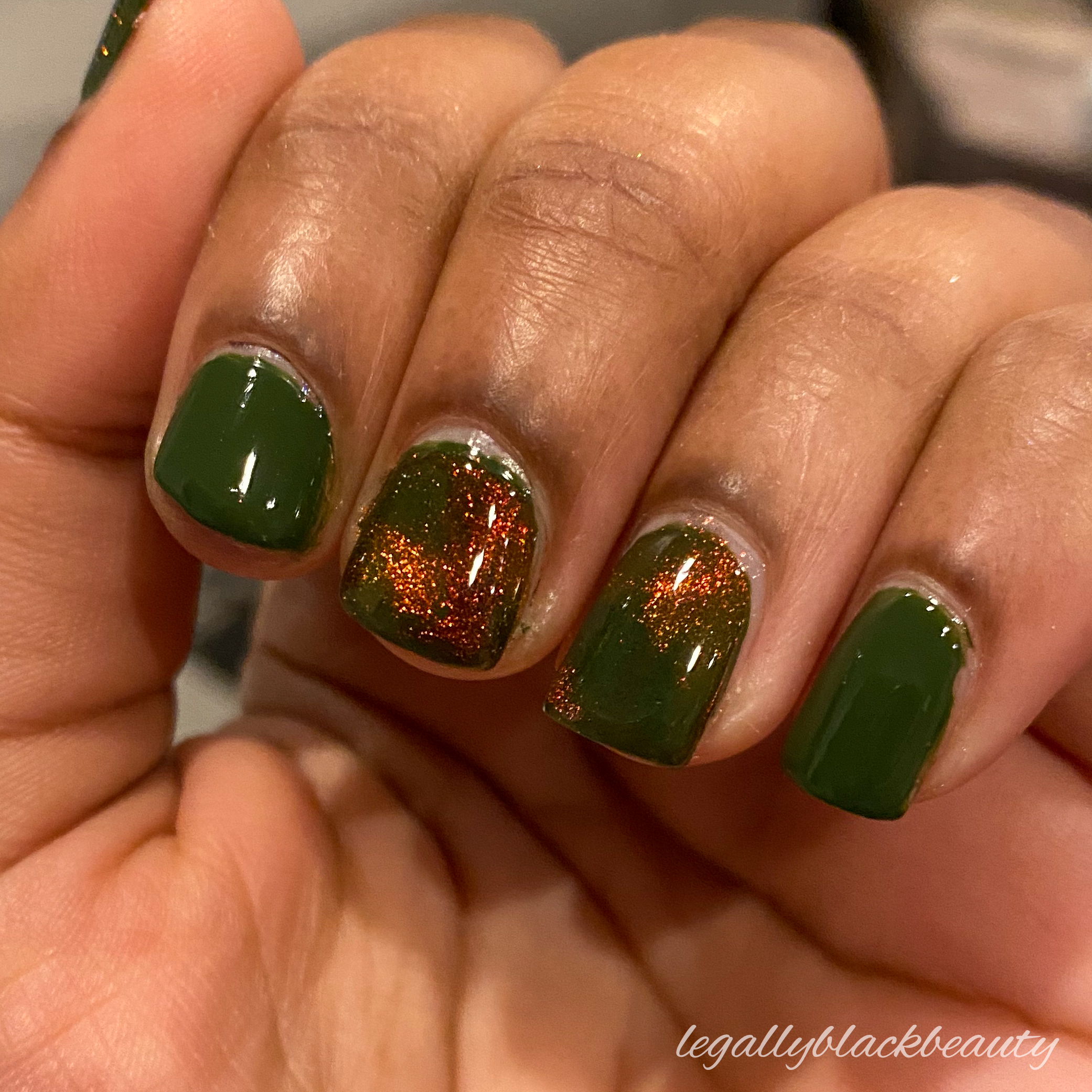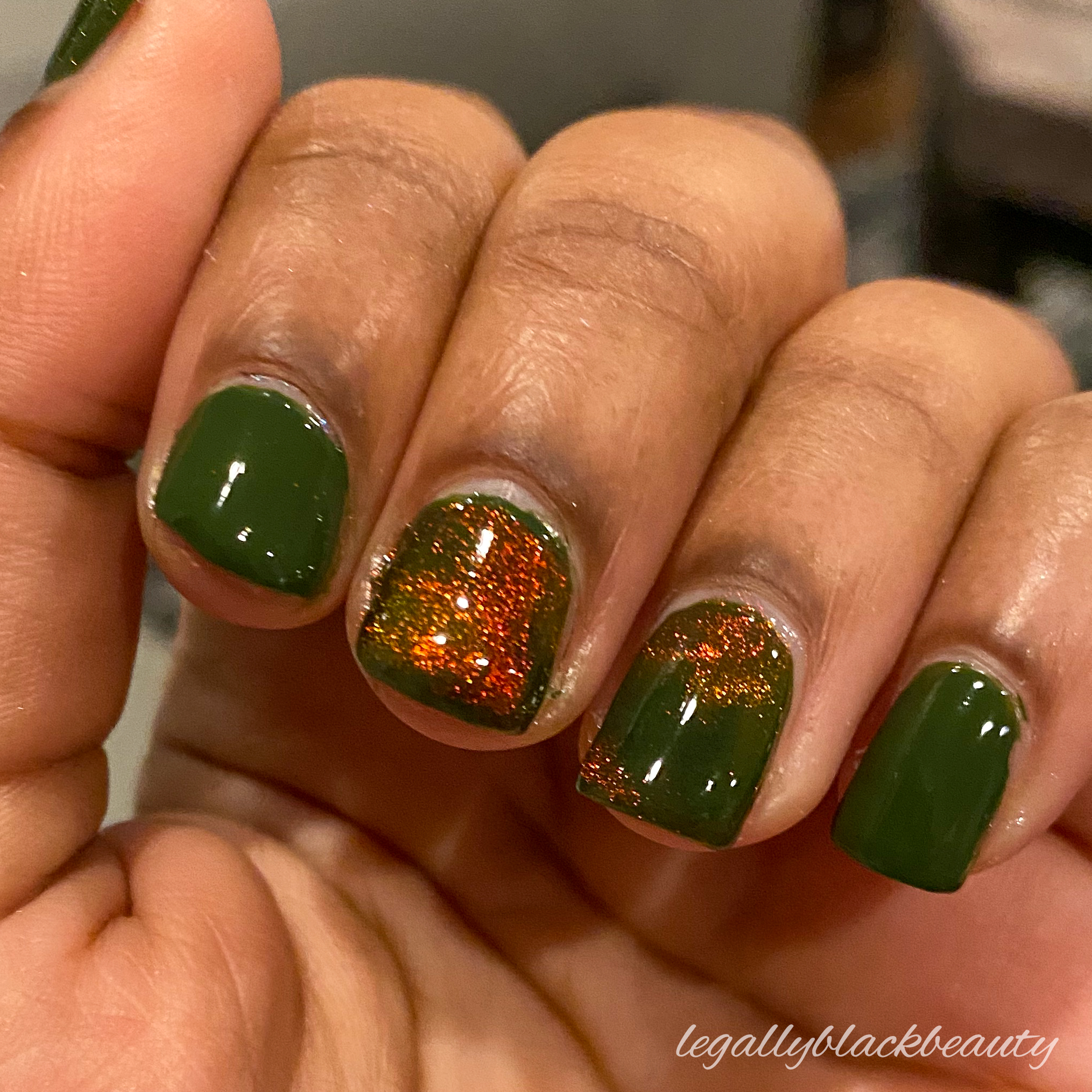 So, excuse my nubs here. I had a break on my pointer finger right before this mani and unfortunately that means I'm living with nubs for a while. I also didn't clean up this mani before taking pics — don't cancel me, I was just immediately obsessed with these colors!
I think Shawn is a stunning olive from Zoya. It is definitely one of the warmest polishes they have in that color family, which means it was a perfect pair for Magma from Starrily. Magma is a fun top coat that I cannot wait to wear again. It's going to seriously be hard not to bust this one out every time I do my nails.