From Here to Eternia from Bluebird Lacquer is a blue, cool purple-leaning crell with green-blue shifting ultra chrome chameleon flakies. Lou from Bluebird also described the polish as having a sprinkle of evil.
It was inspired by the evil genius Skeleton from Robot Chickens and was offered as part of Polish Pickup's October "Animation" theme. I applied it in two coats.
Bermuda Breeze from ILNP is a spring green ultra holographic polish. It is packed with "ultra-premium" holographic pigments of all sizes. It is ILNP's Ultra Holo formula. I applied two coats on my ring finger.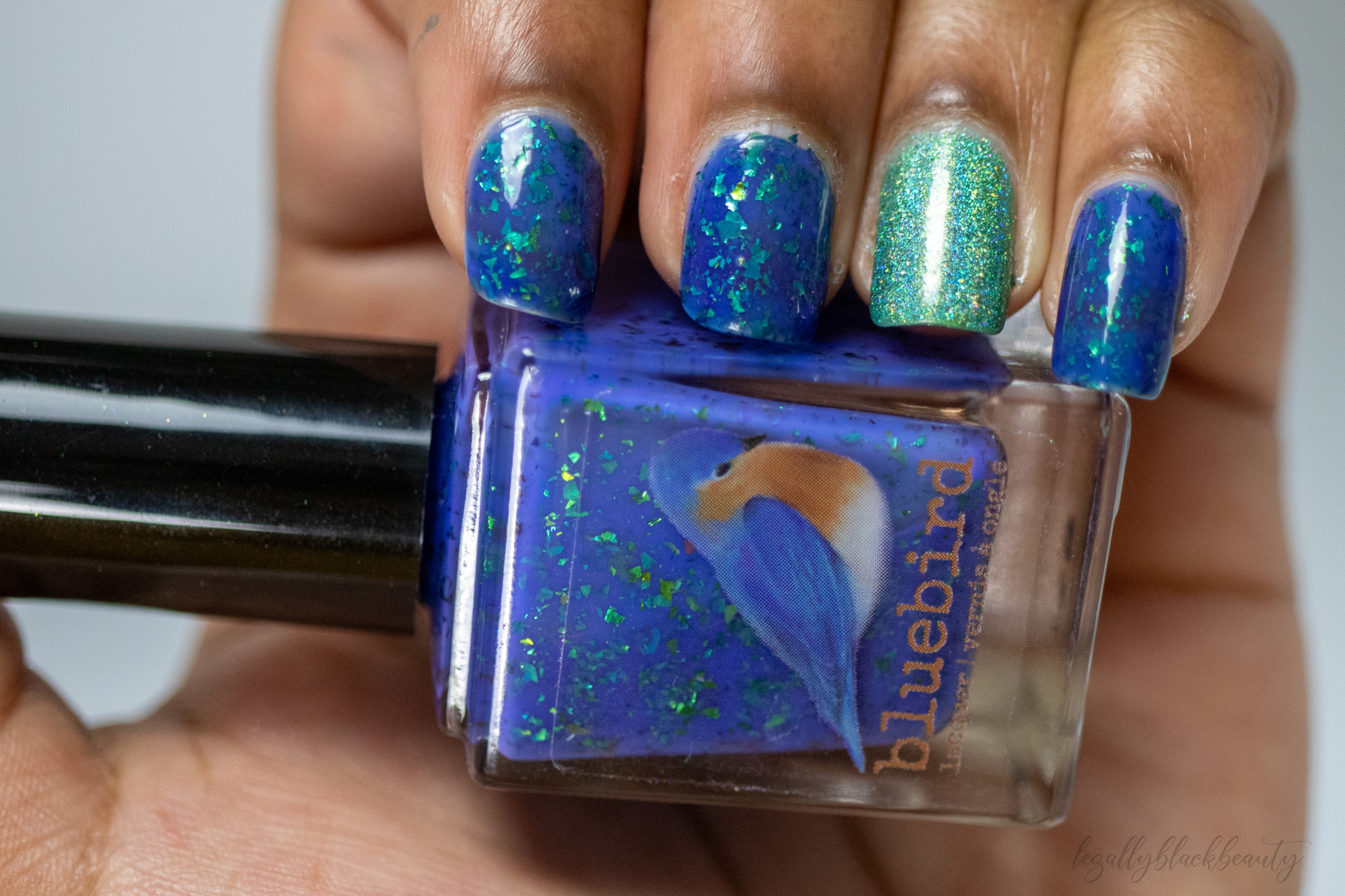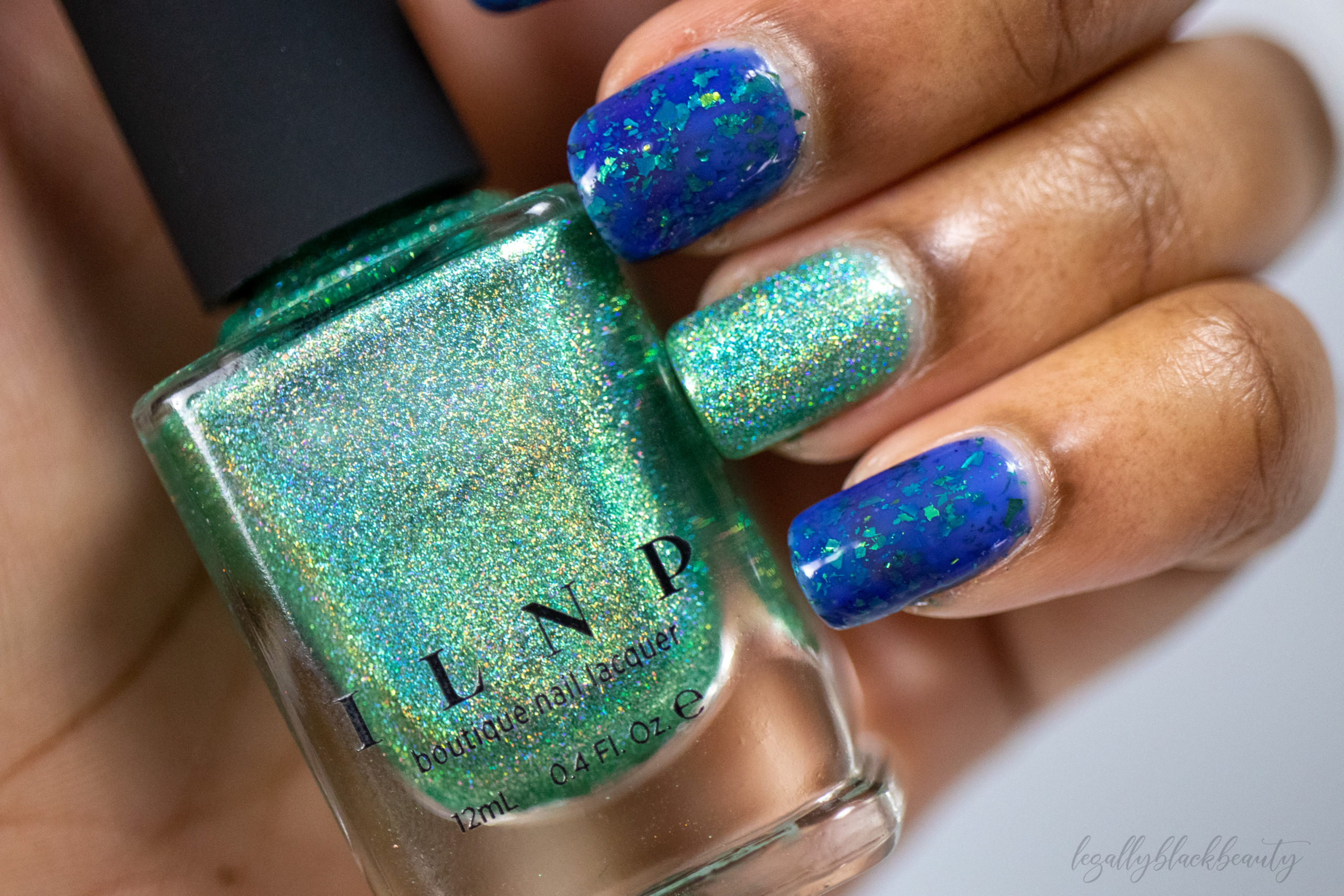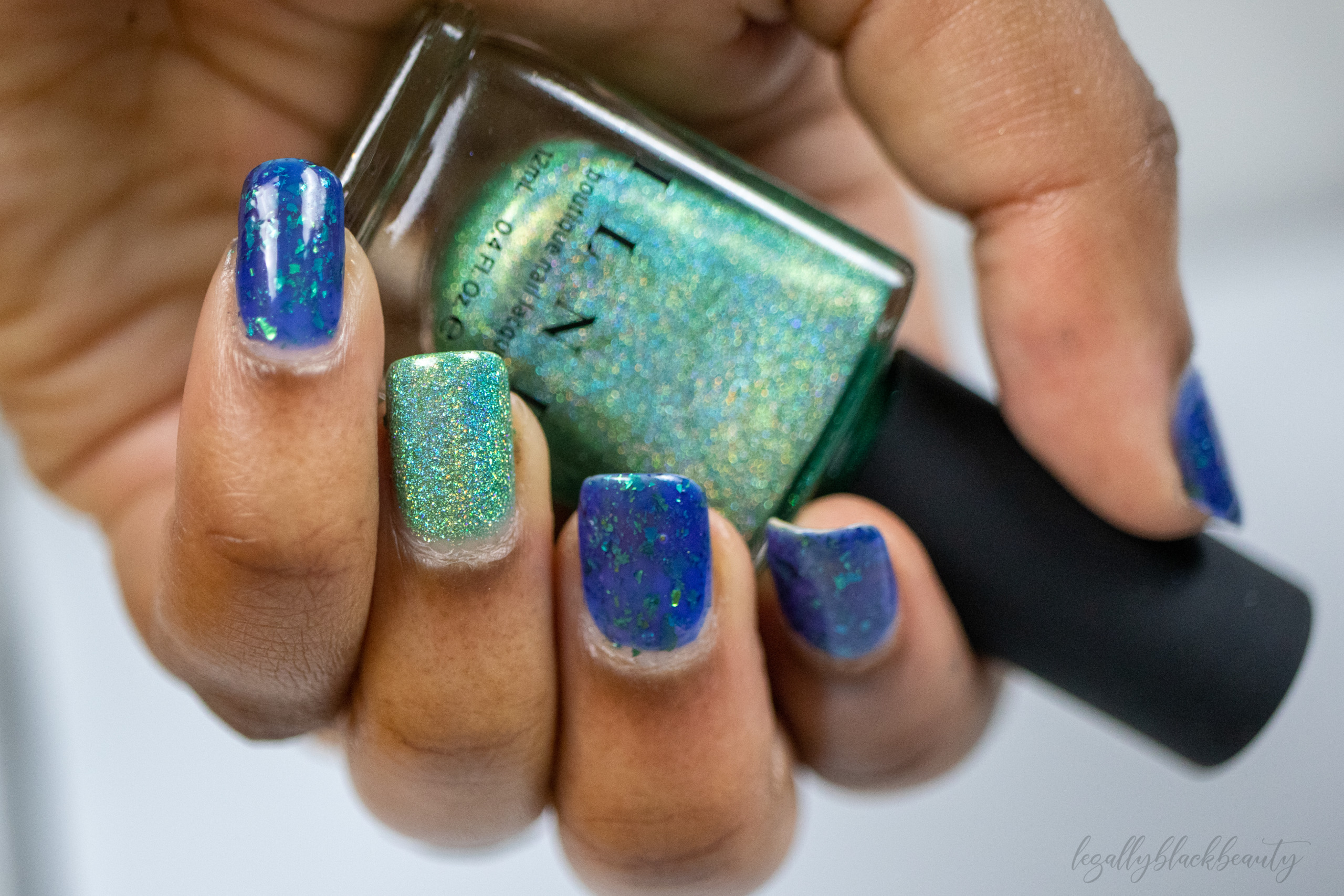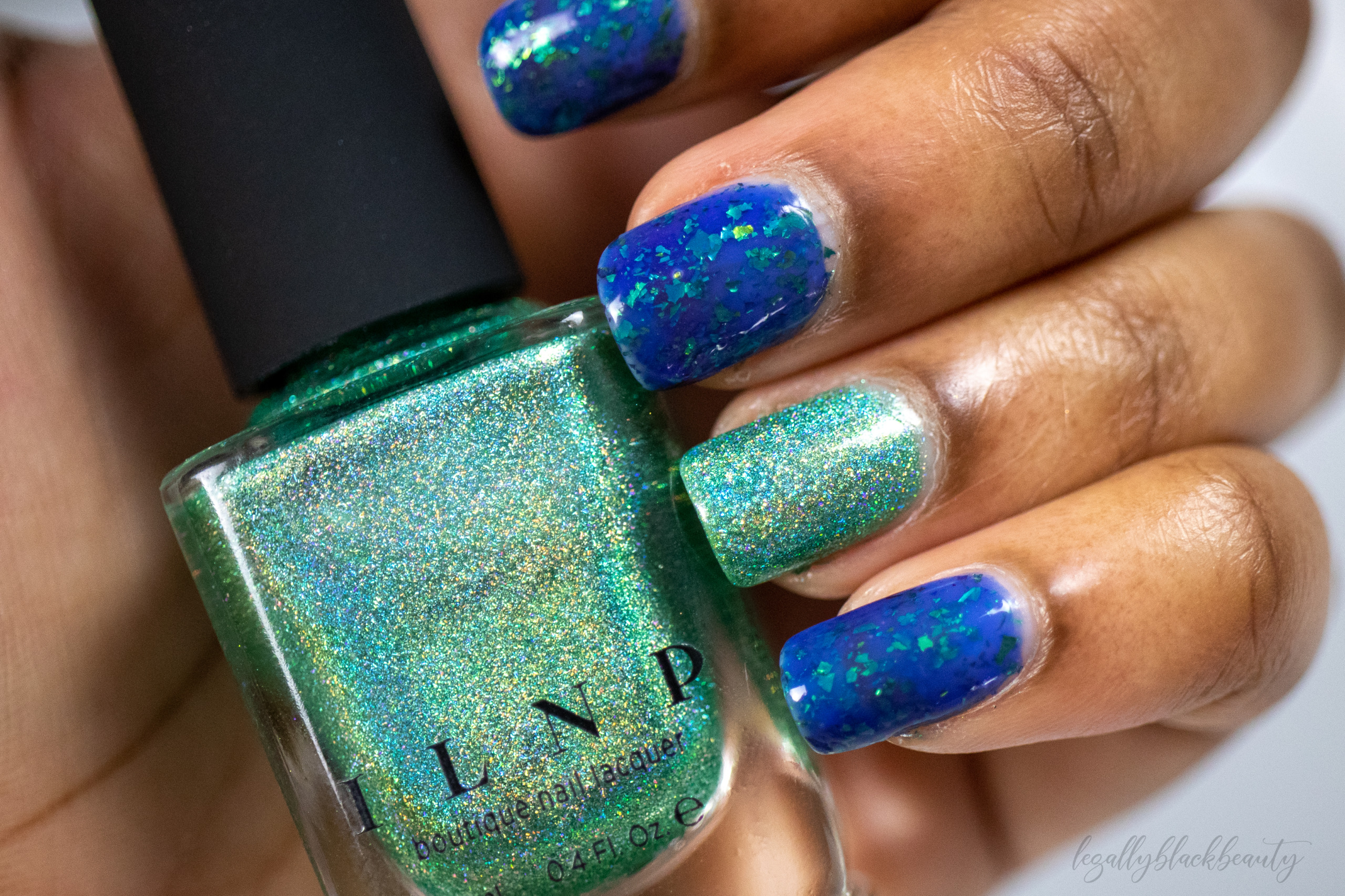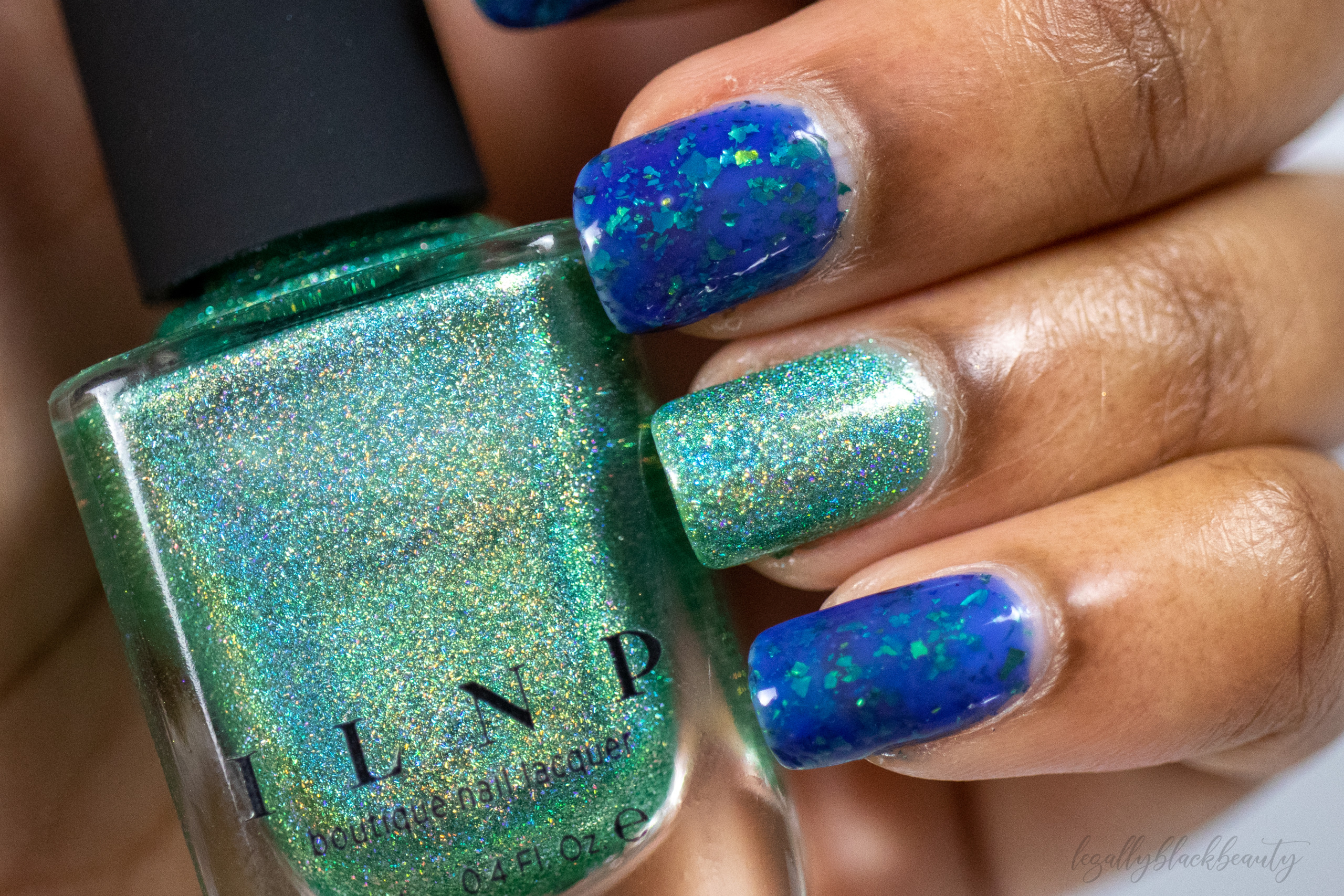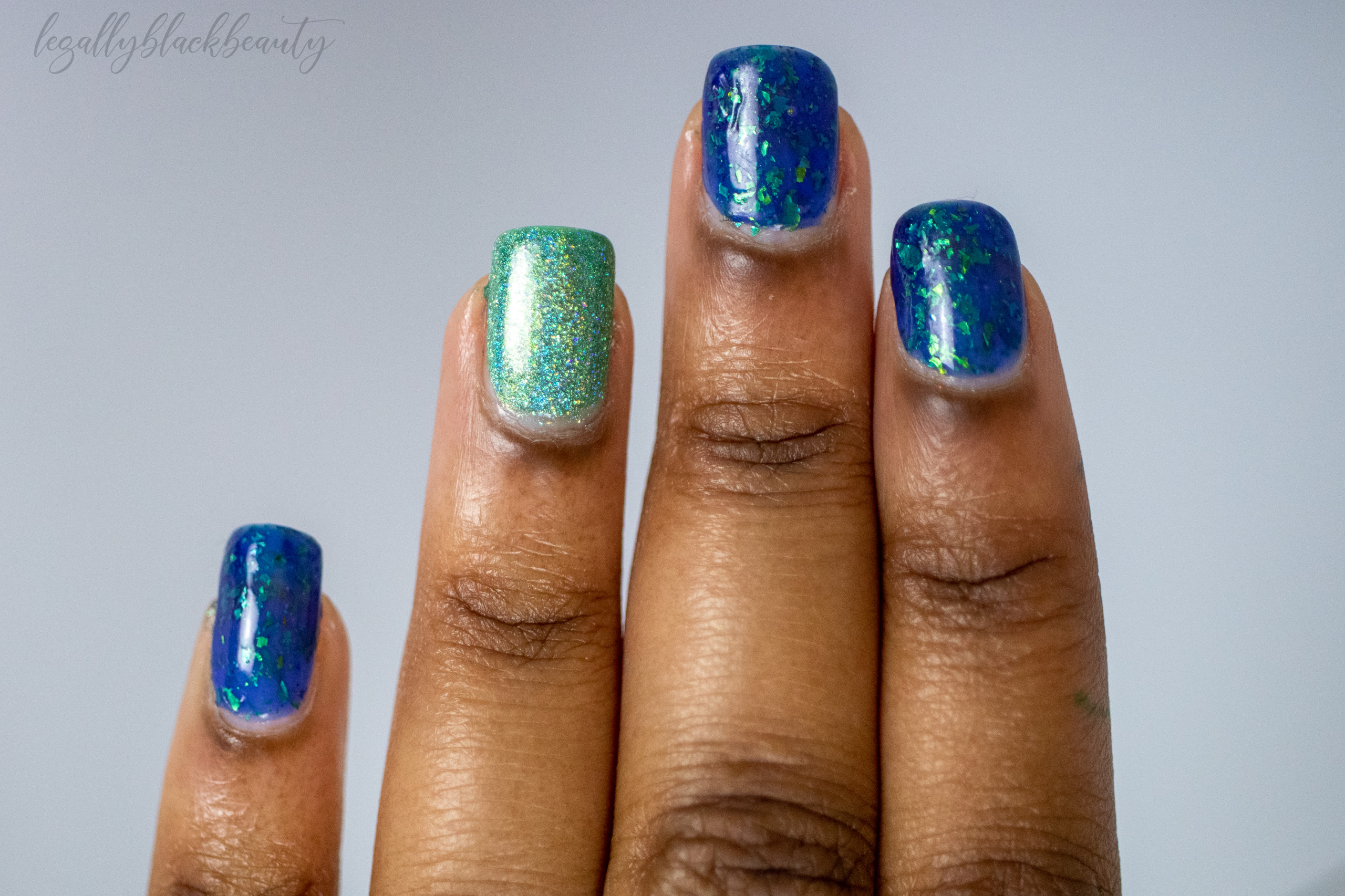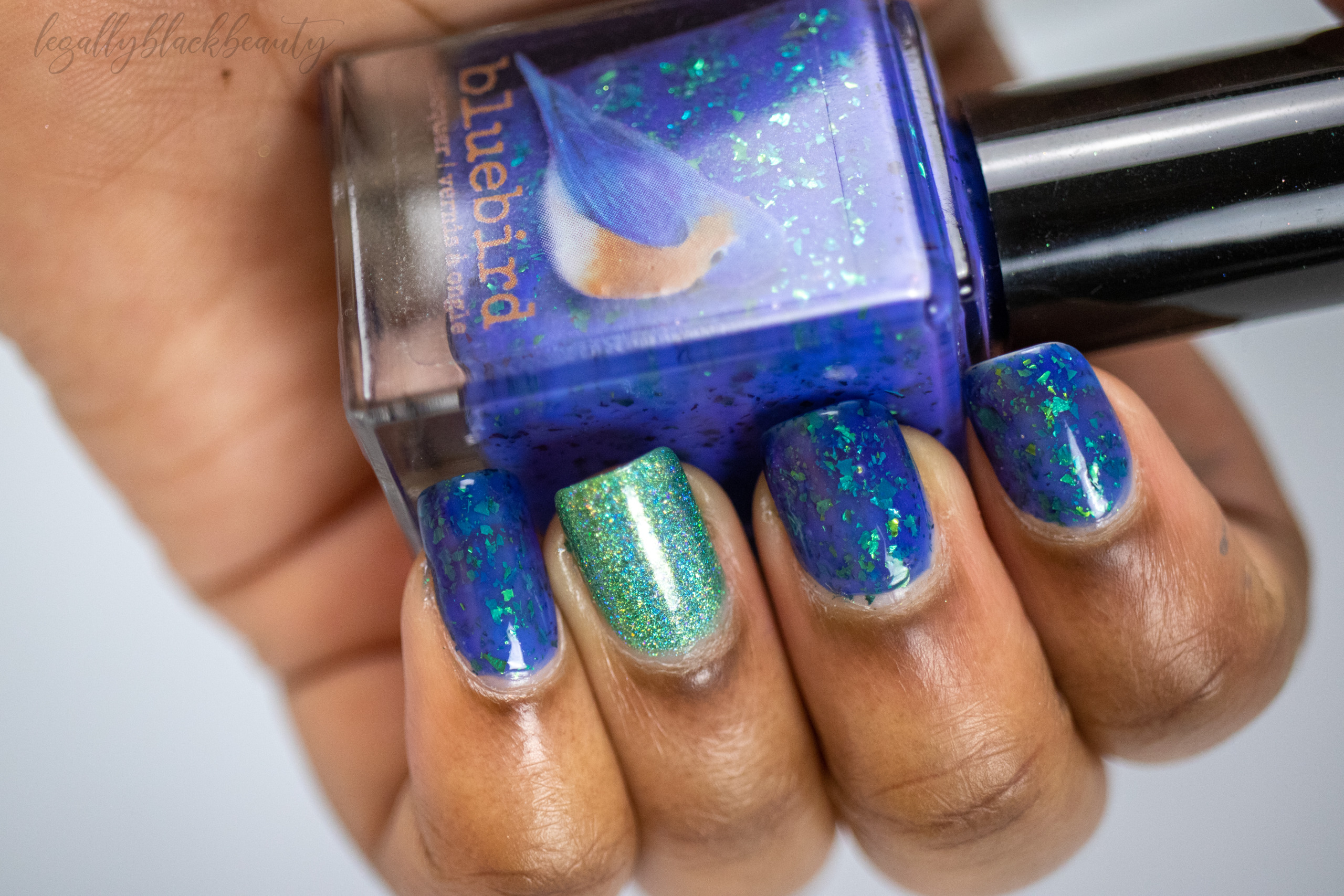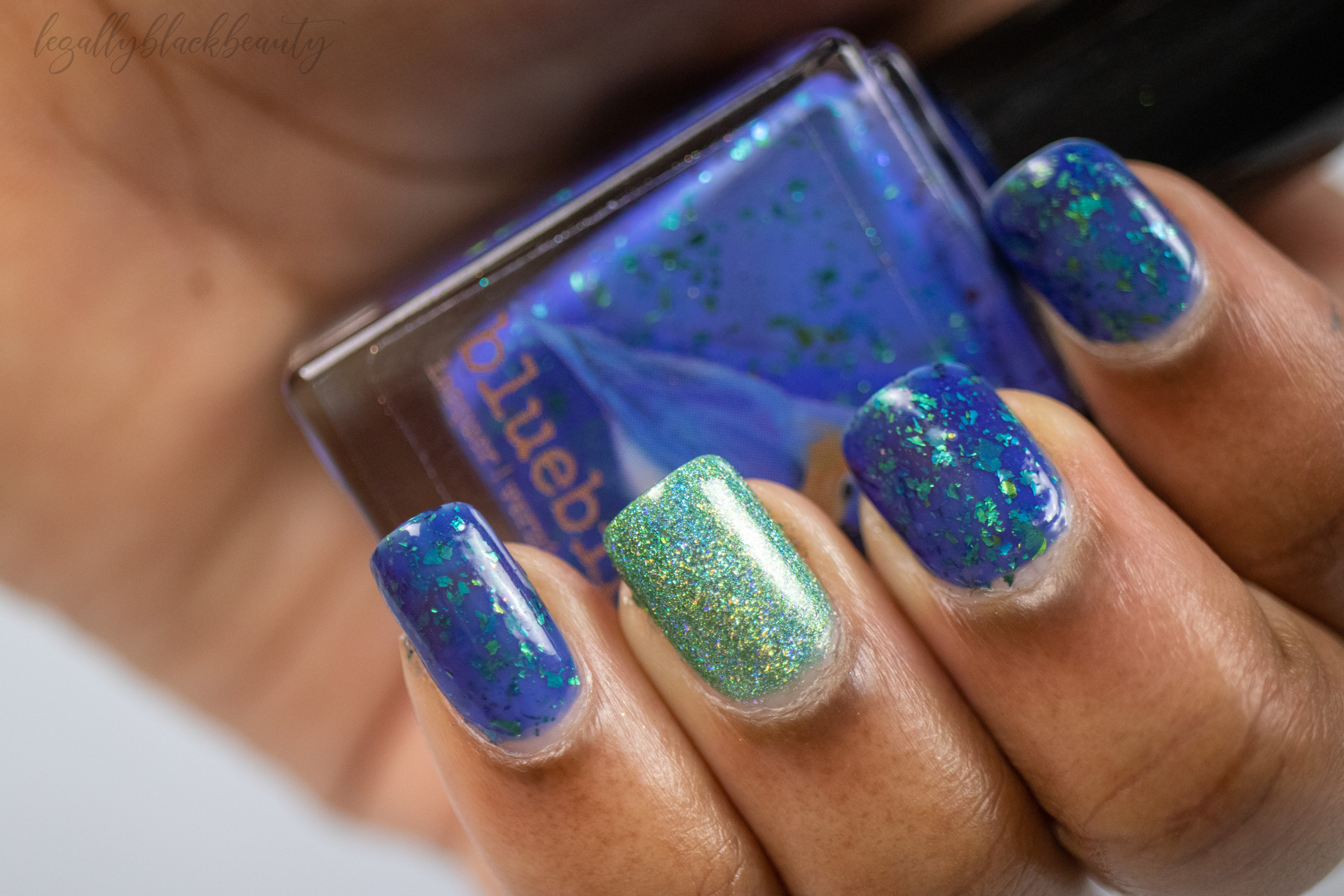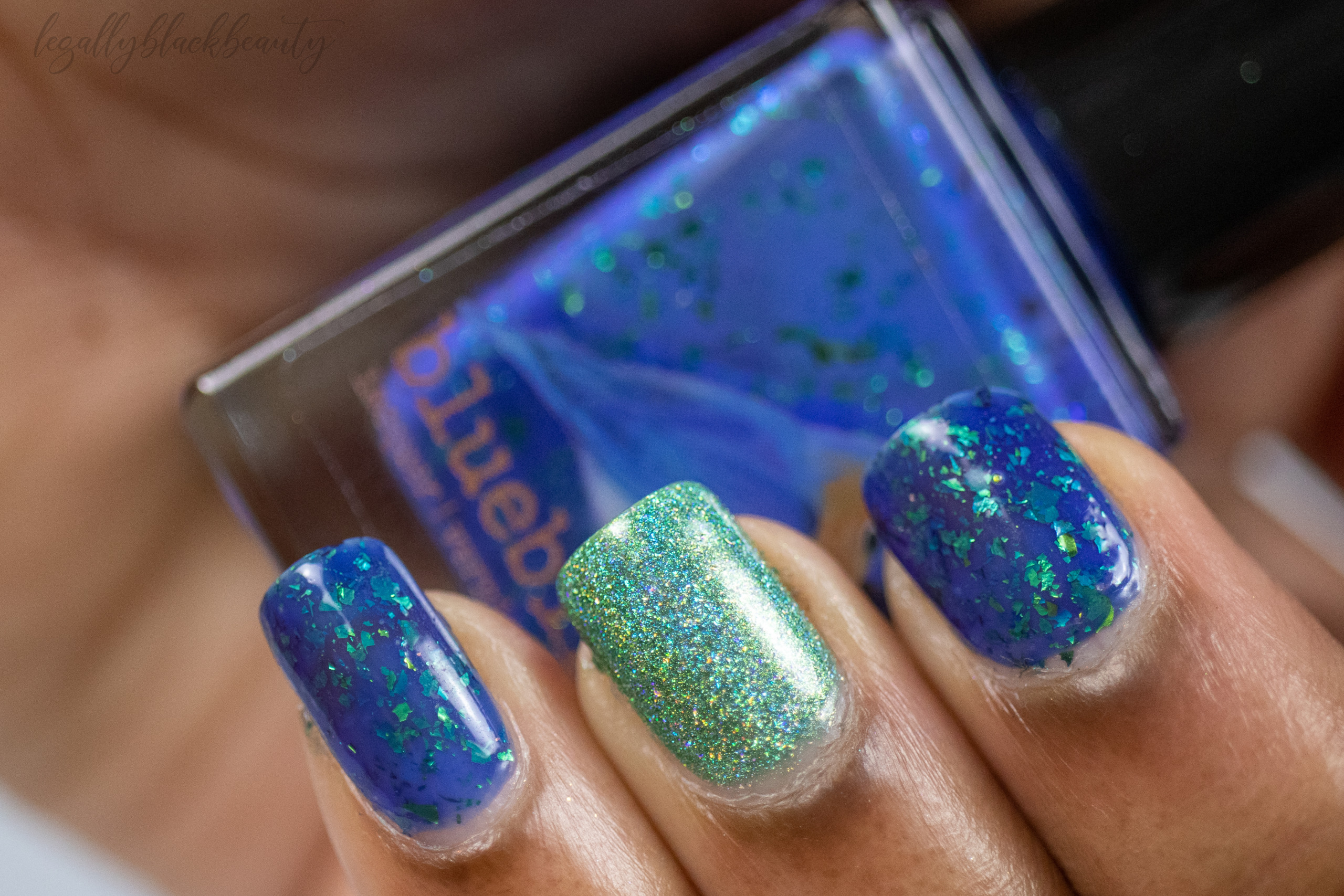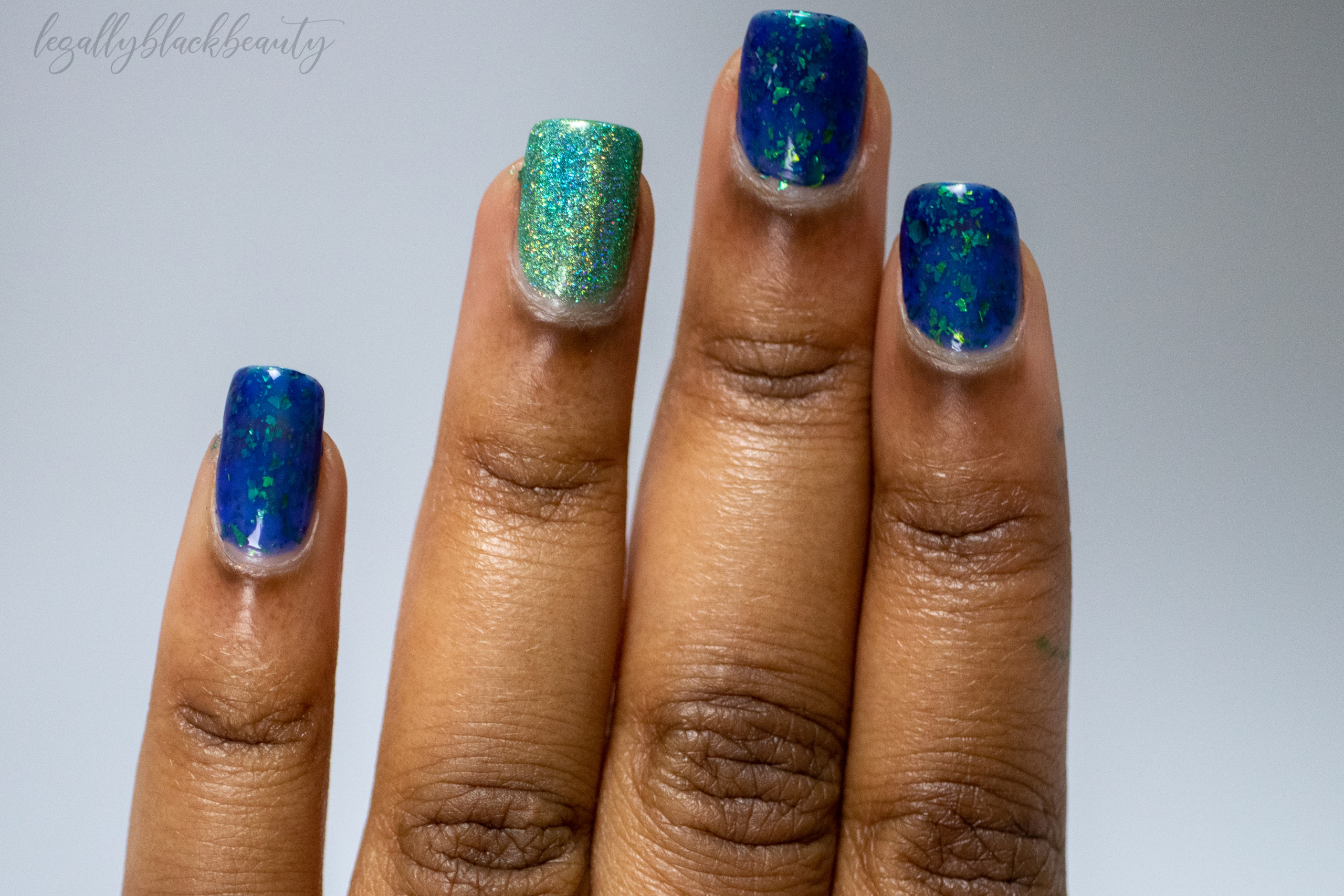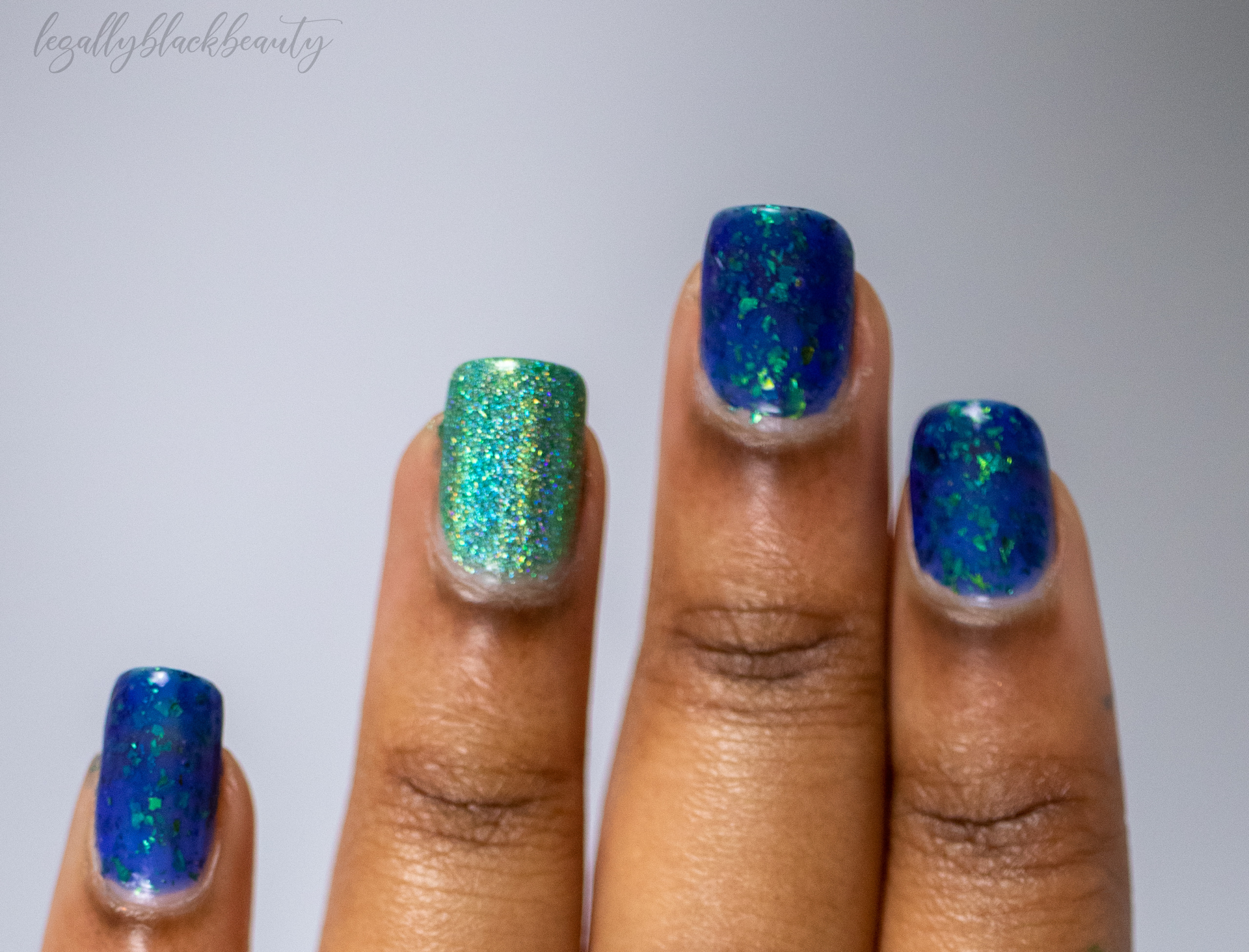 Twice in a row, I've received a Bluebird polish through a group collab and had to immediately put it on my nails. From Here to Eternia is only my second Bluebird polish, but it won't be the last. Actually, it can't be the last since I also ordered the November PPU polish Ryan King (inspired by Ryan Gosling) and the November HHC polish Where Have You Barn Owl My Life? (the inspiration should be quite obvious).
I'm surprised it took this long to introduce you all (here) to my longtime love, ILNP. Seriously, ILILNP. (That joke's only funny if you know "ILNP" stands for "I Love Nail Polish."). In my opinion, ILNP makes THE best holo nail polishes on the market. They have hundreds of polishes with a huge variety of colors and finishes. Most of their polishes are holo, which distinguishes ILNP from other indies.
Bermuda Breeze is a beautiful green holo that I felt went perfectly with the flakies in From Here to Eternia. This is definitely one of my favorite recent manis.