Double Stuffed Oriole from Bluebird Lacquer is a black jelly with orange-gold-copper-red shifting flakes and lightly scattered holo flakes. It was offered in September through Hella Handmade Creations as part of Bluebird's Beautiful Birds from Around the World theme. The polish is inspired by the Baltimore Oriole. I applied two coats.
Dying to Have You from Polished for Days is a magnetic topper with green-yellow-orange to green shifting iridescent flakes and silvery-pale purple magnetic shimmer. It was released as part of their Haunted Collection (see my post about the full collection here). I applied one coat over Double Stuffed Oriole on my ring finger.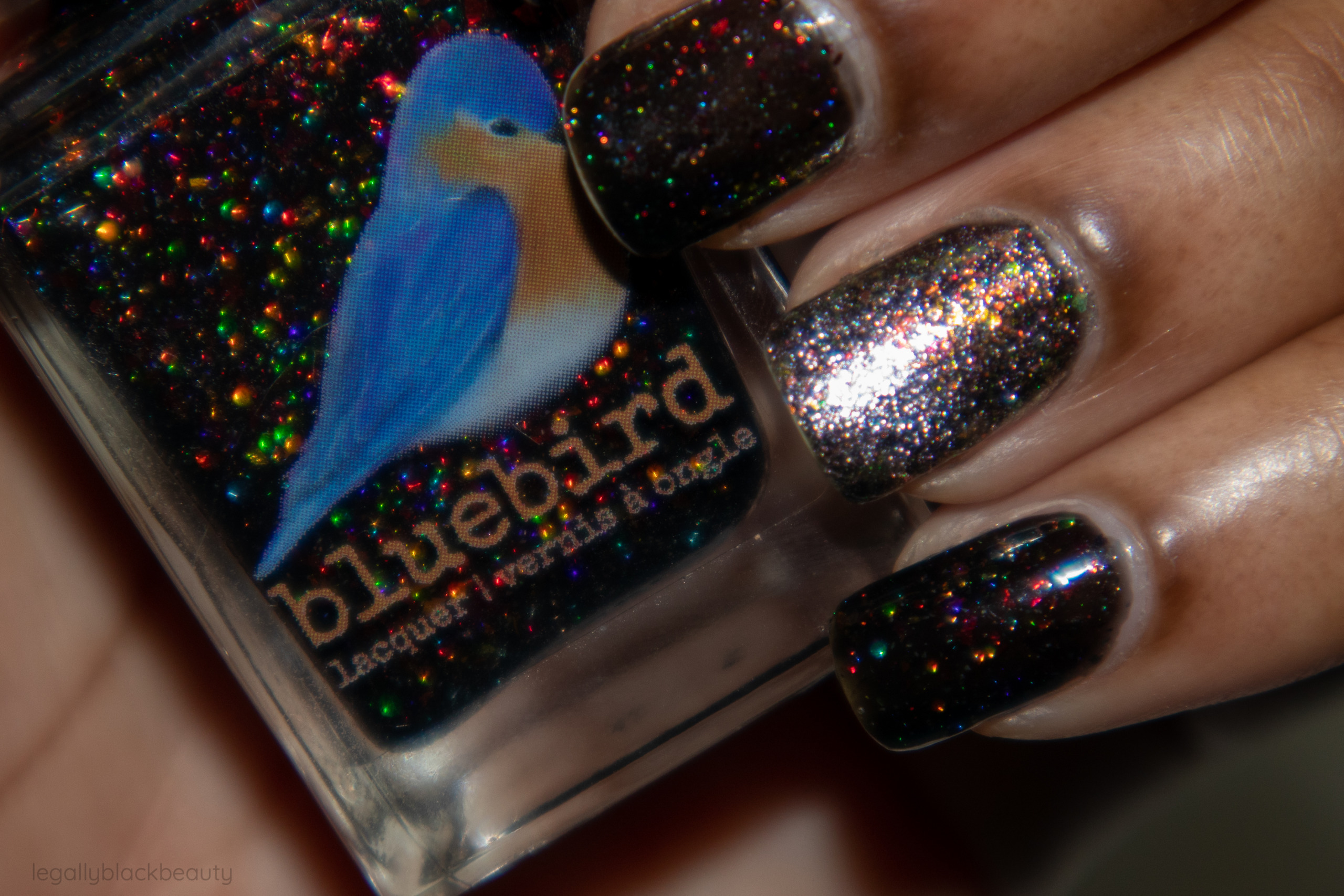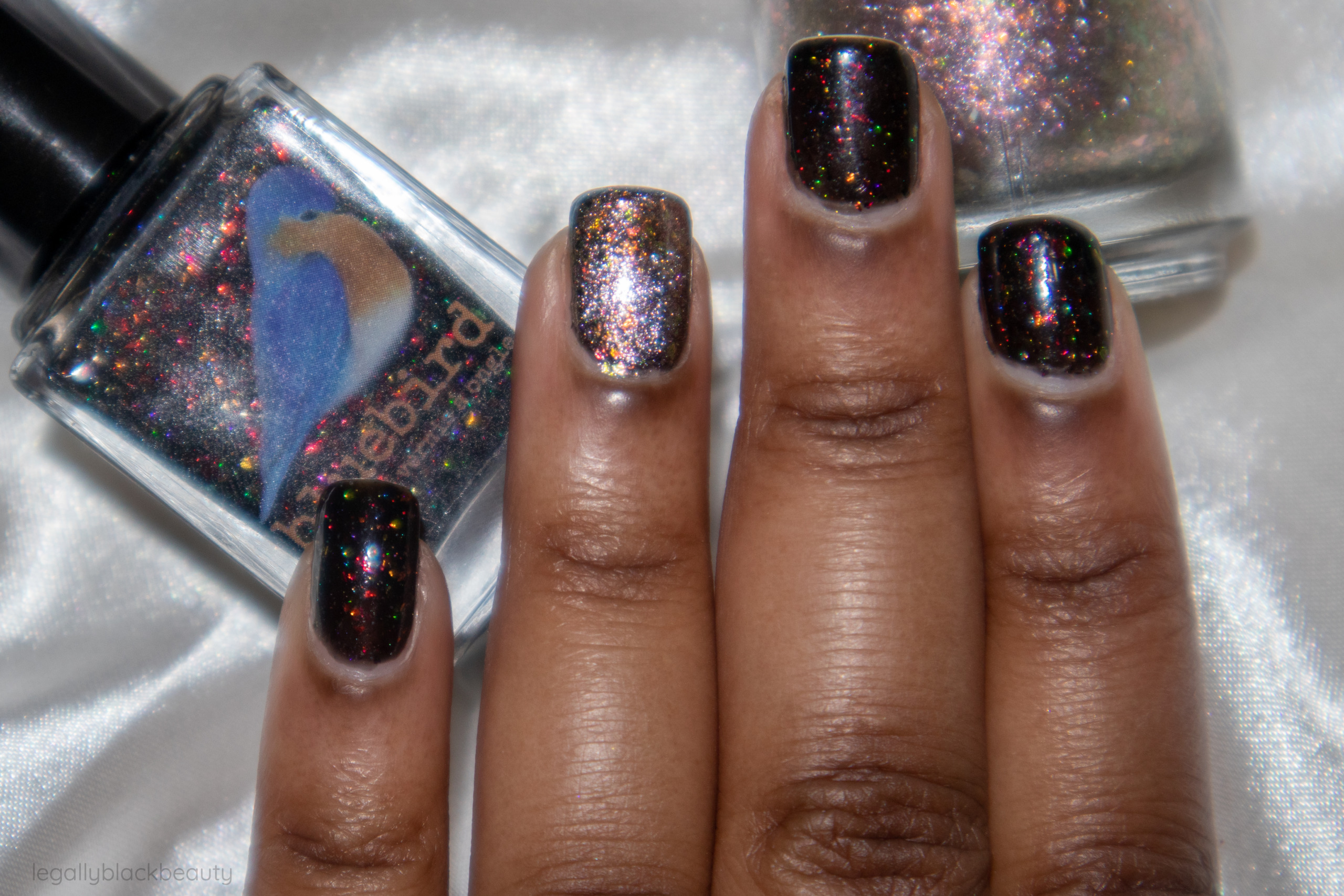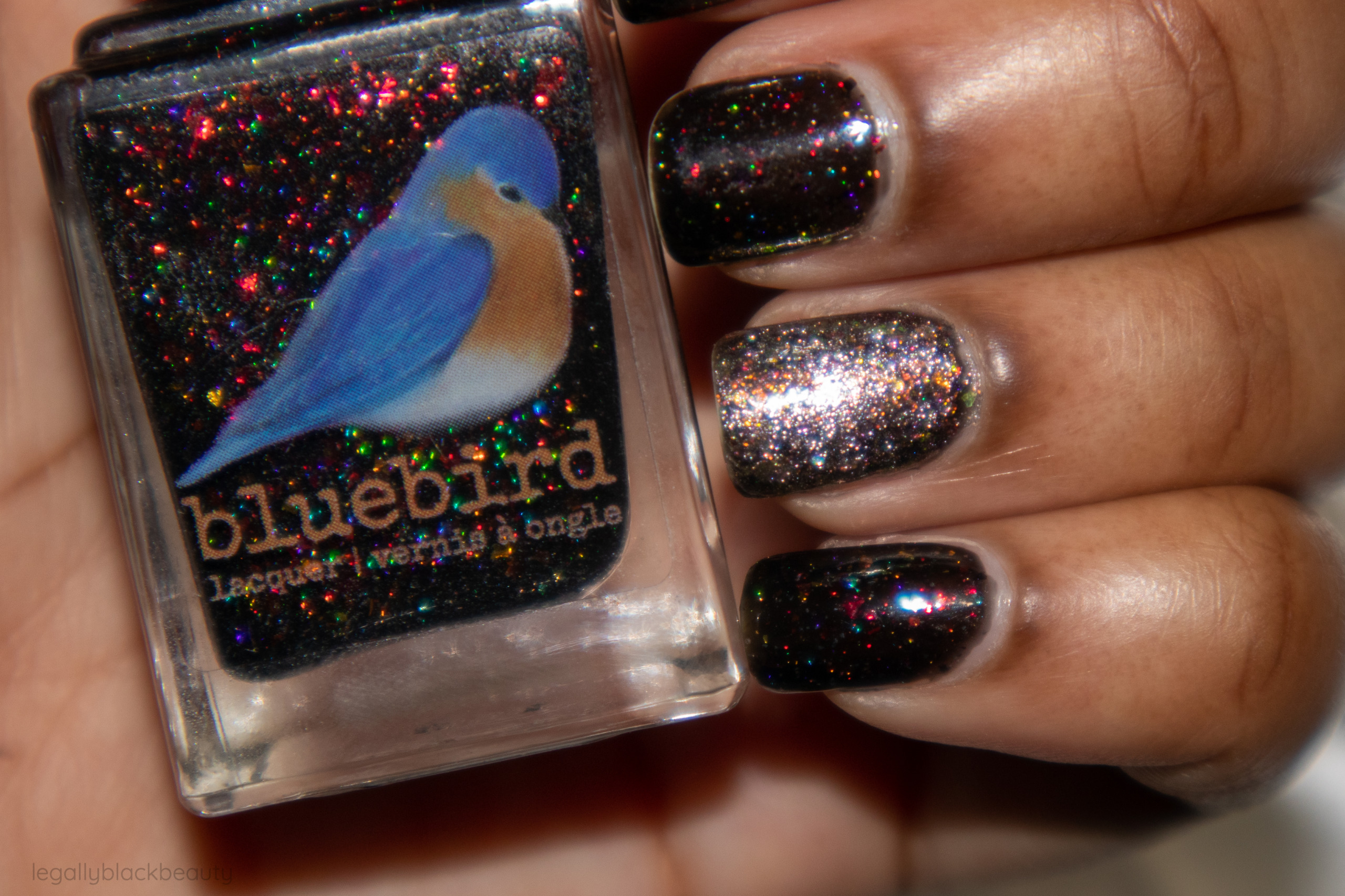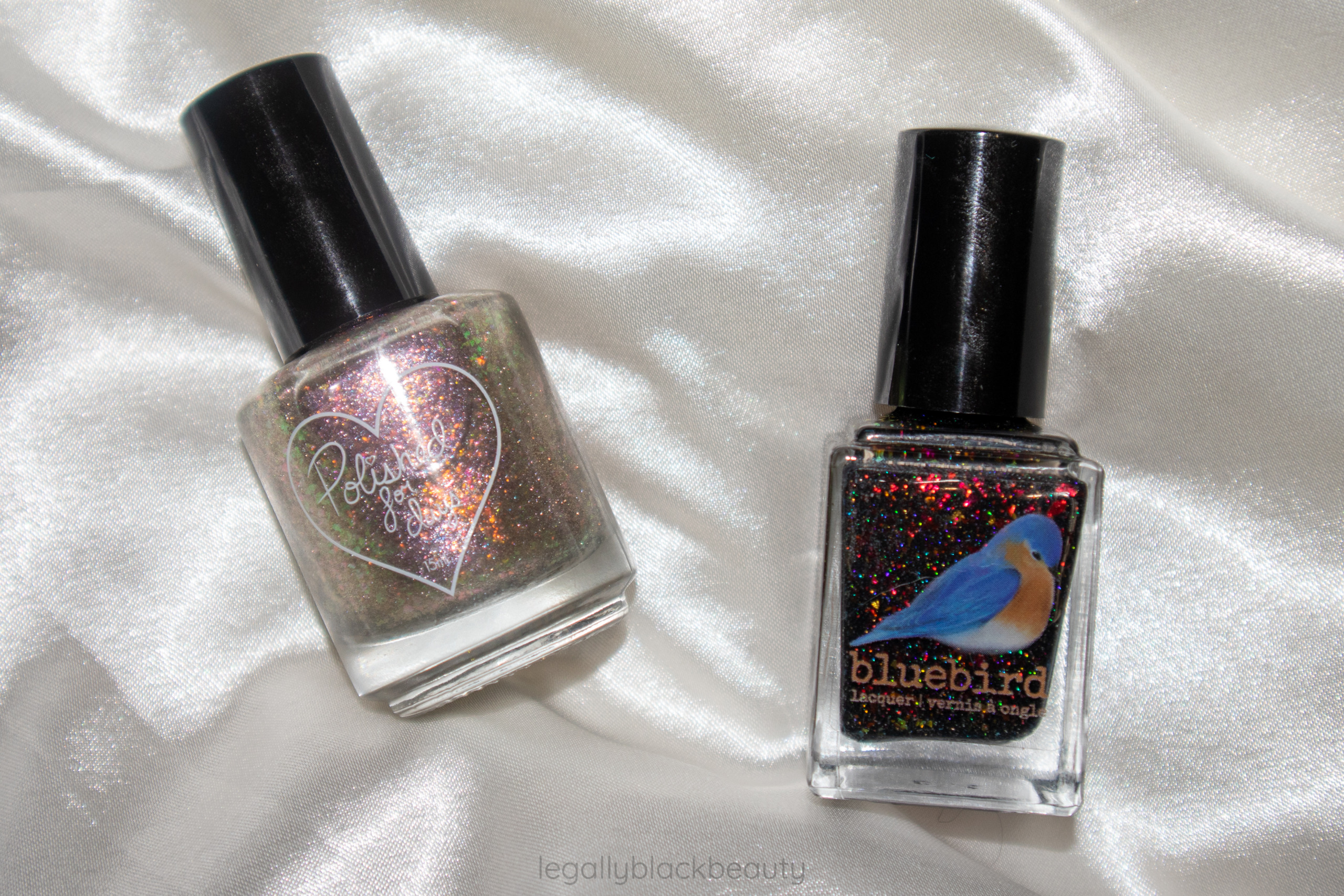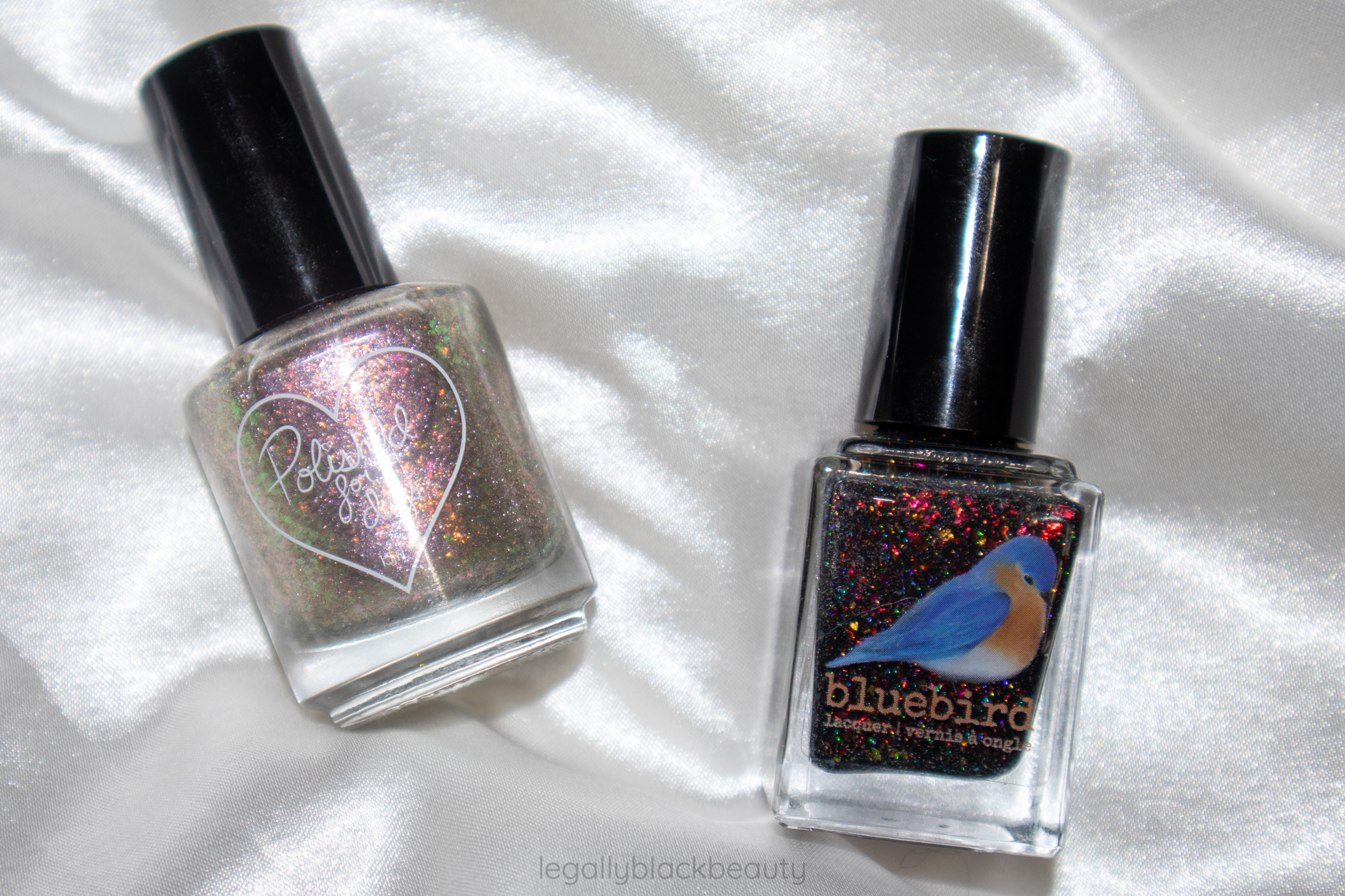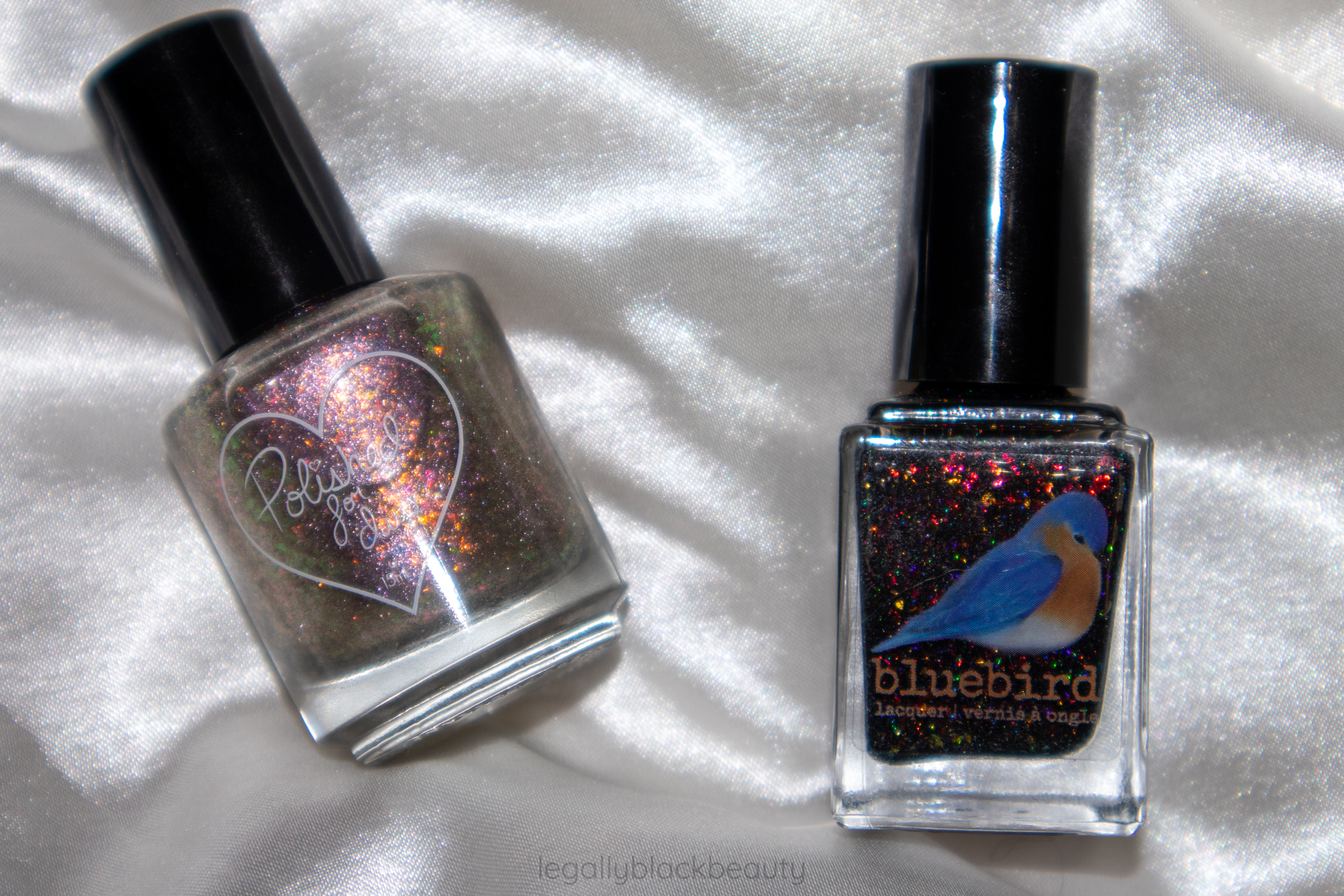 Double Stuffed Oriole is both my first Bluebird purchase and my first HHC purchase! It definitely made a great first impression. As soon as I saw Double Stuffed Oriole, I had to put it on my fingers ASAP. This was also a gateway polish, as I now have purchased a few more Bluebird polishes through HHC and PPU. You'll actually see one of those very soon!
As always, I cannot say enough good things about Polished for Days. I have been digging magnetic toppers lately and Dying to Have You is one I was dying to have (wink).