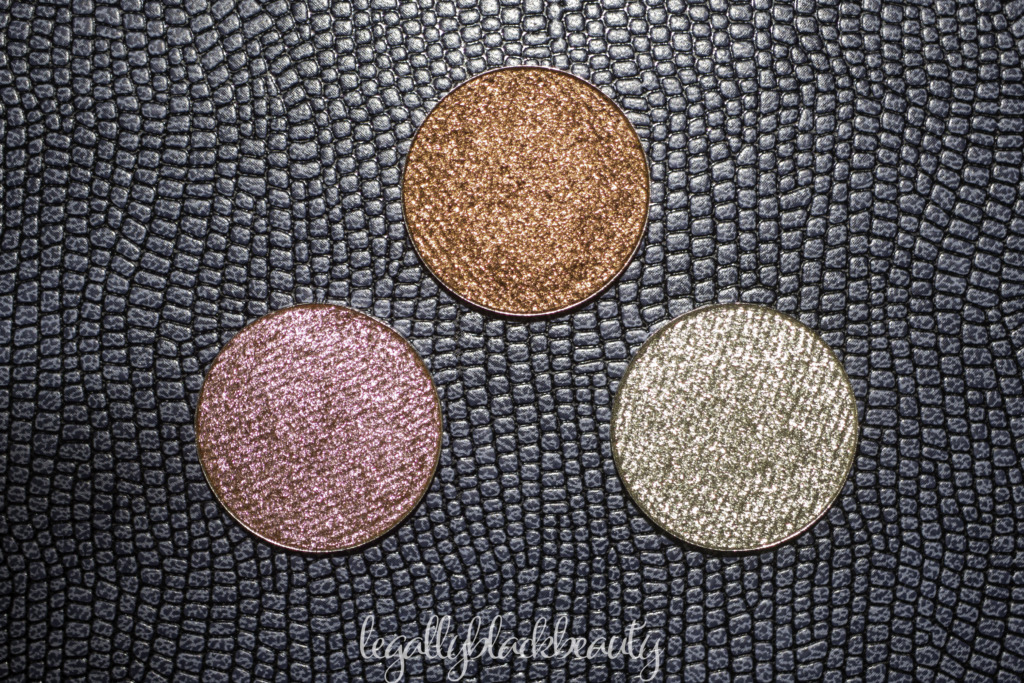 You can save using my code LEGALLYBLACKBEAUTY at Devinah Cosmetics (affiliate). Thank you for your support!
Yeah, yeah, I know, I know. Summer 2020 is long gone. But you know what's not gone? These shadows.
In June, Devinah added three new shimmers to their catalog. I will be posting all of the Devinah shimmers in my collection shortly, but I had to start with these three. Again, because I've had these photos sitting for a while and they deserve more than what I've given them so far.
So let's give them some time to shine!
General Information
Color Descriptions
General Information
Tucana and Centaurus belong to Devinah's Galaxy Dust collection, which consists of sparkly, shifting shadows inspired by the galaxies of the universe. Unlike the rest of the Galaxy Dust shadows, Tucana and Centaurus can only be purchased individually for now.
Moonlit is a strikingly metallic silver shadow that also has some taupe to it. It is extremely reflective.
Color Descriptions
If there is one silver that I could dedicate my life to, it would be Moonlit. Not to be dramatic, but I would take a (silver) bullet for that silver.
Tucana and Centaurus are, of course, also beautiful. They are also comprised of micro shimmers, like the Sugar Drops I posted about before this. But the sparkles aren't as scattered with the Galaxy Dust formula as they are with the Sugar Drops.
I can't wait to show you Tucana and Centaurus with the rest of the Galaxy Dust collection. Soon…soon…