6 and a Possible is Jior Couture's contribution to Polish Pickup's November theme, Game Night. The polish is inspired by Spades which, in Jior's words, is "a classic cookout game where you're either victorious or come out with hurt feelings. Spades is not for the weak!"
That just about sums it up…
The polish is a black to charcoal grey thermal packed with color-shifting chameleon flakes and two different metallic holo flakes. It will be available to purchase through Polish Pickup from Friday, November 5, 2021 11 am EST to Monday, November 8, 2021 at 11:59 pm EST.
I applied two coats.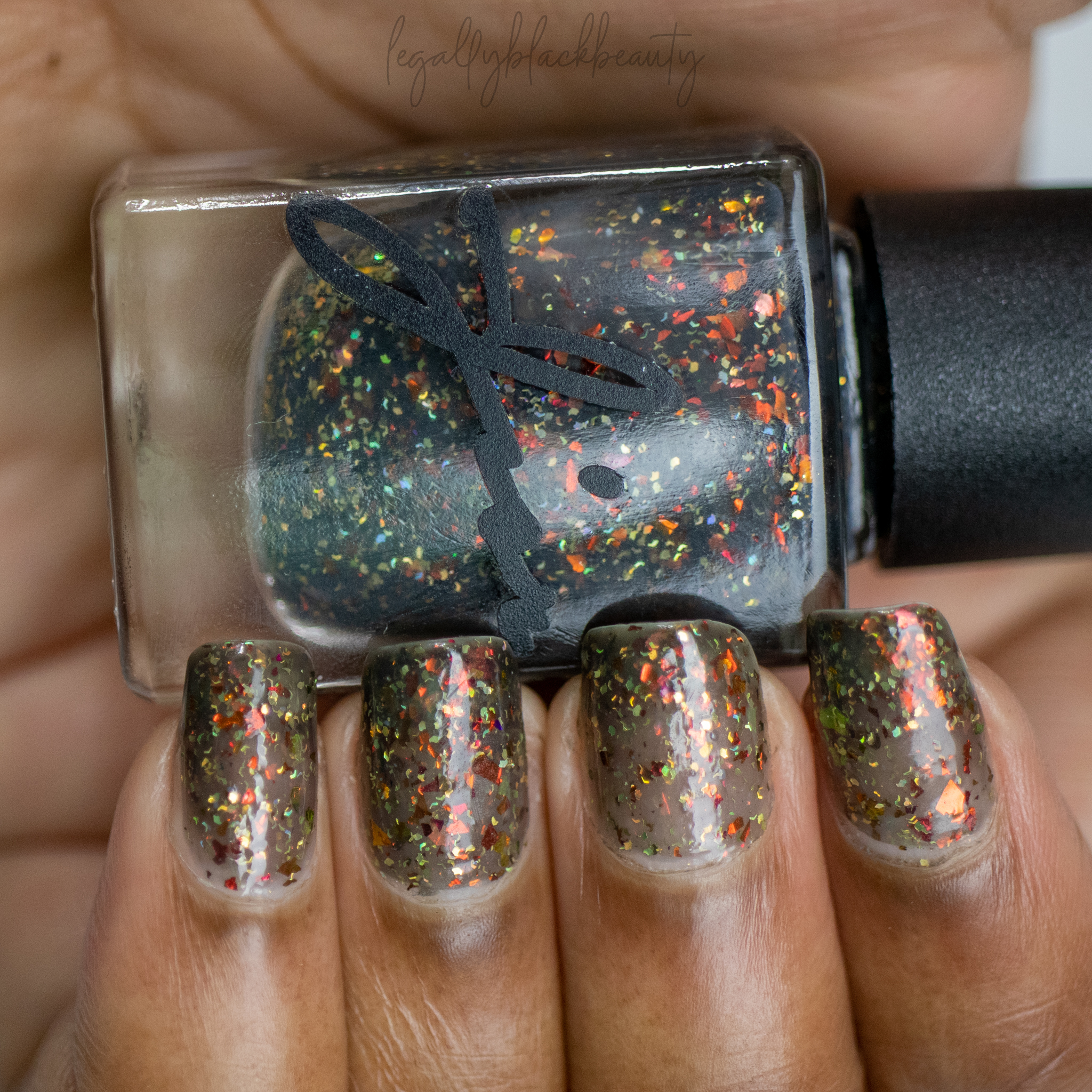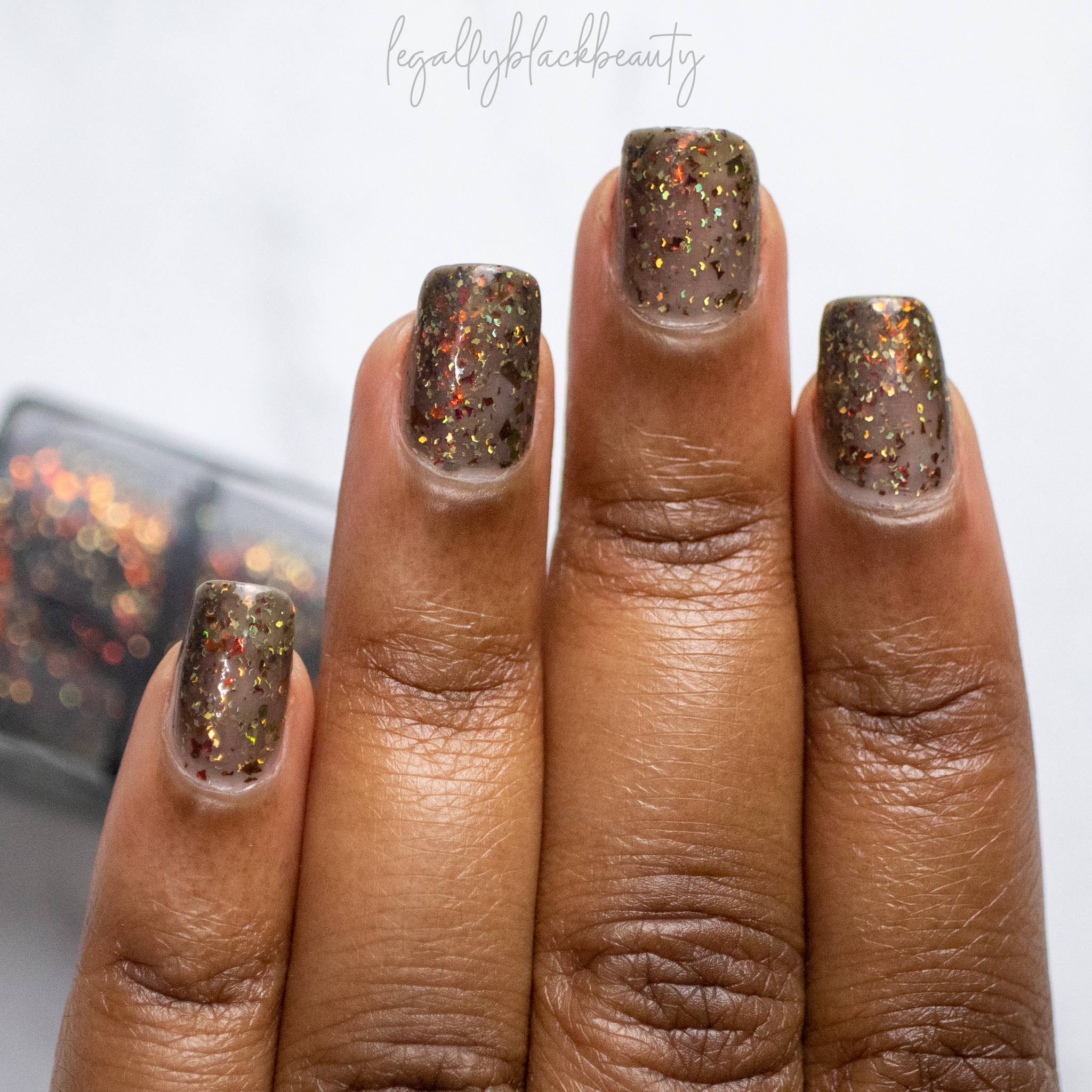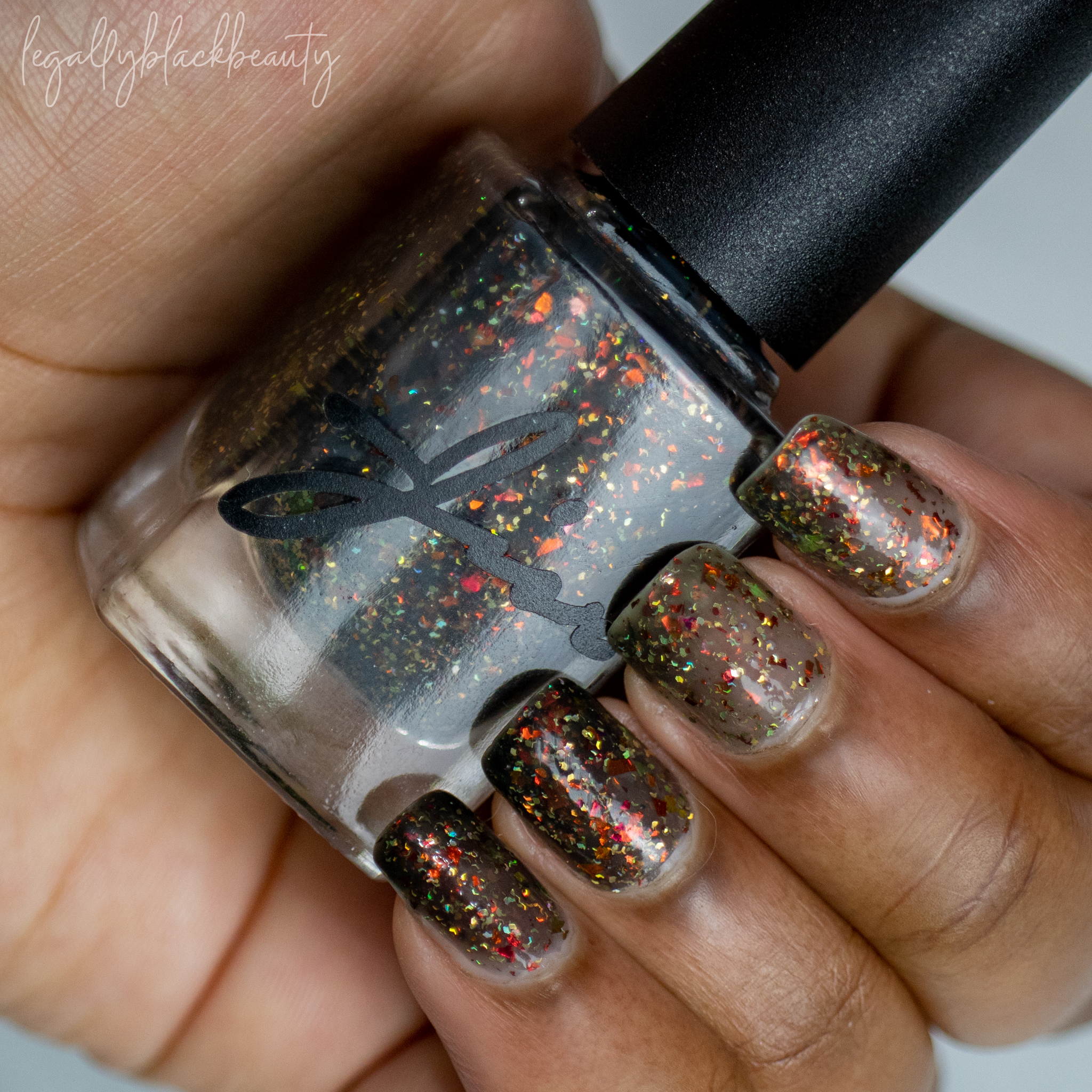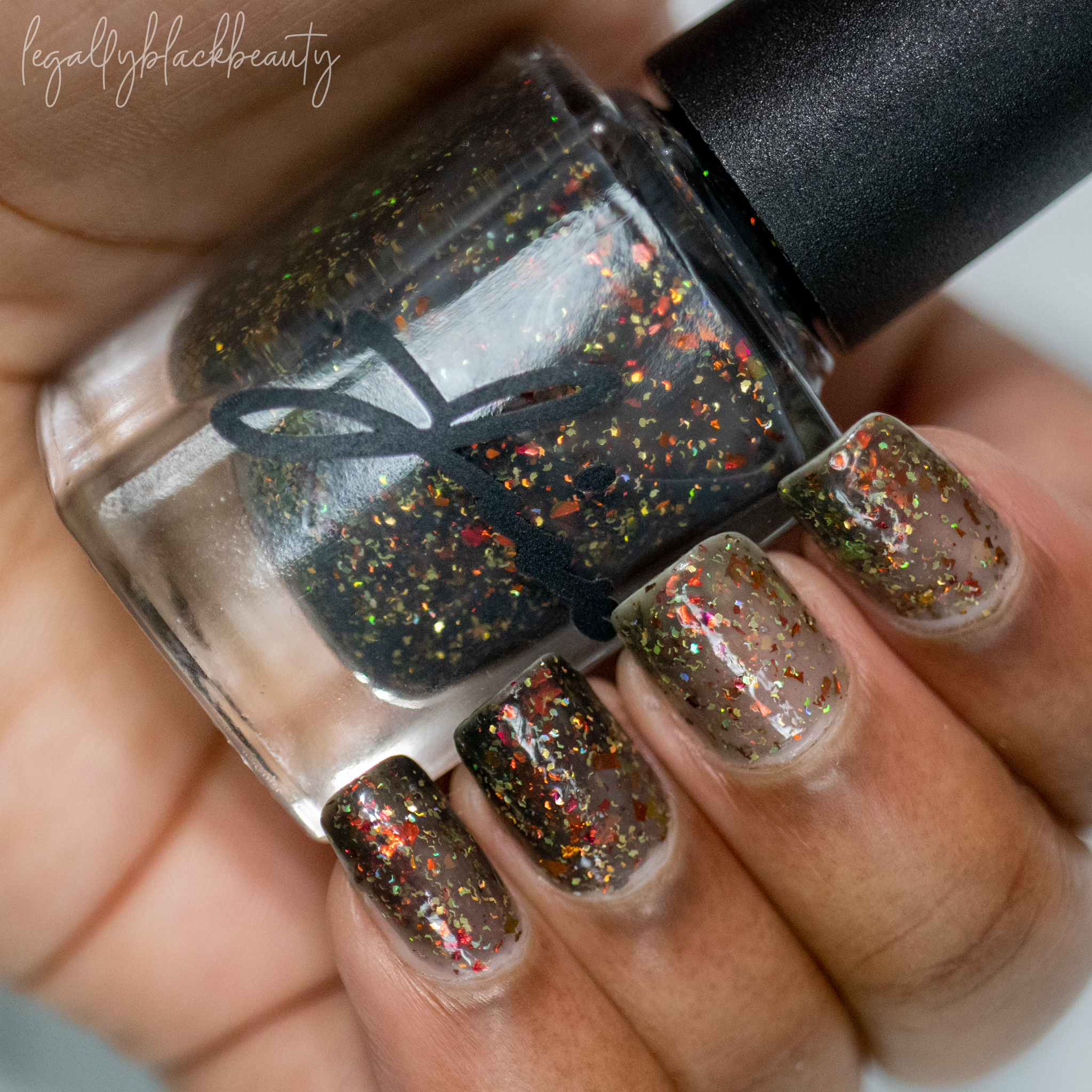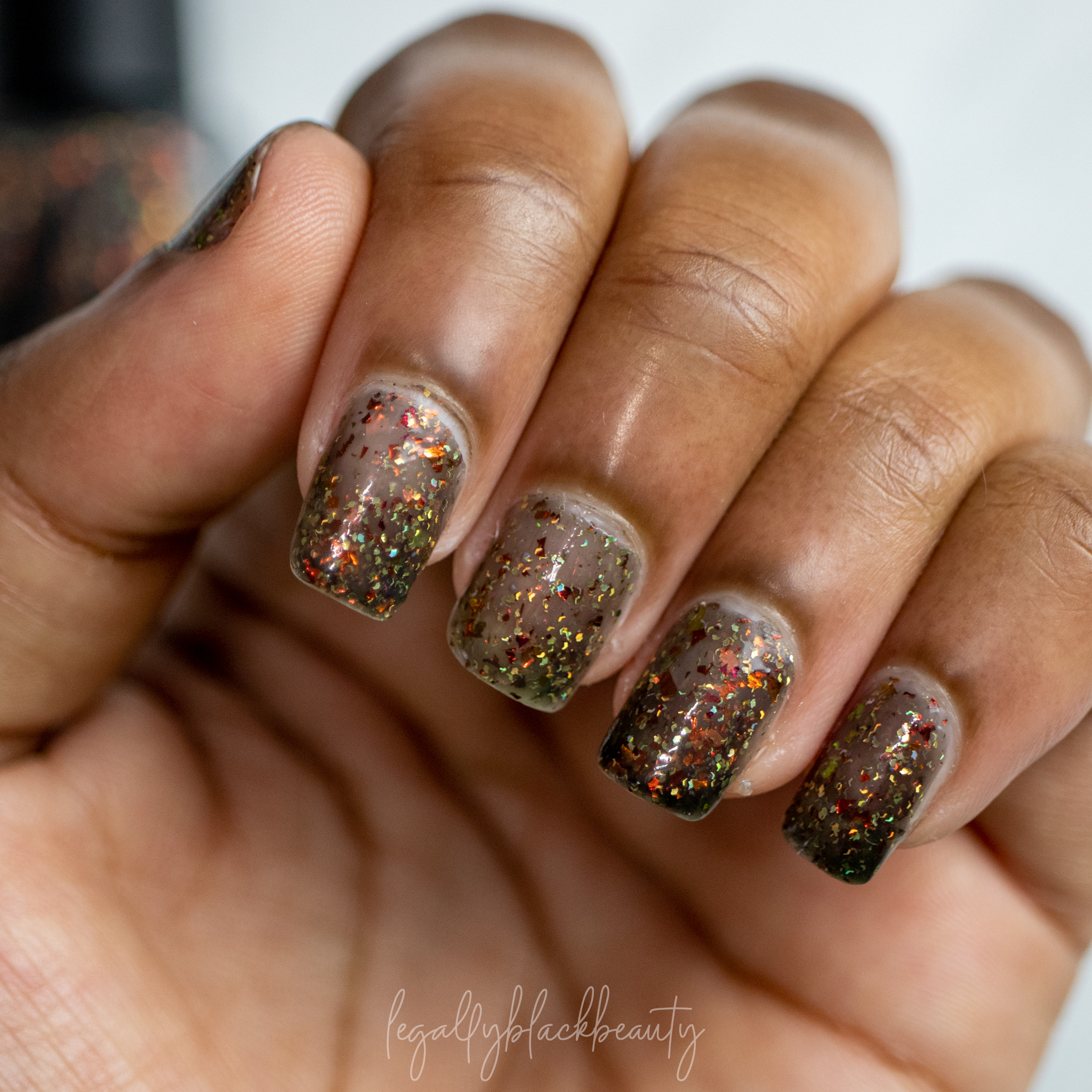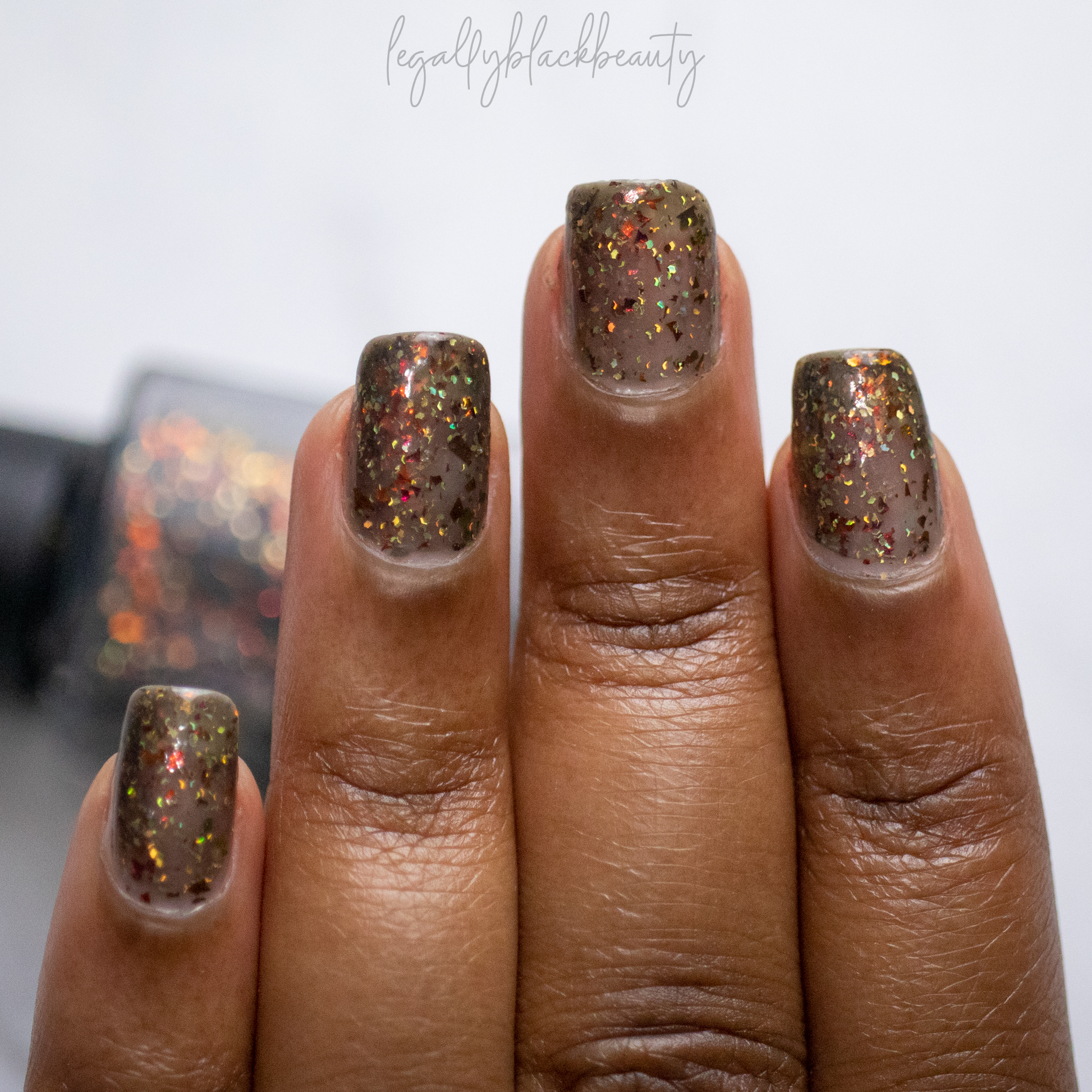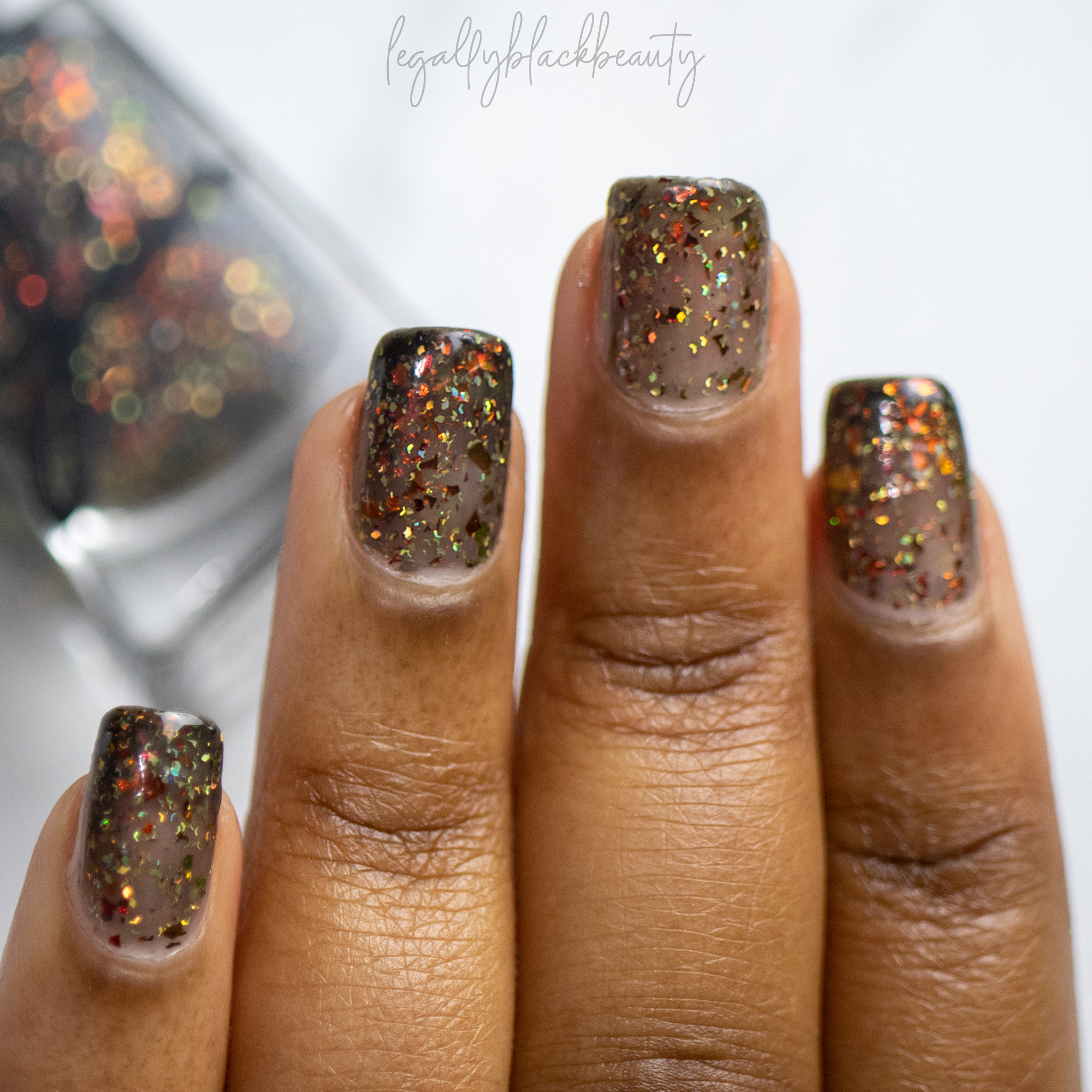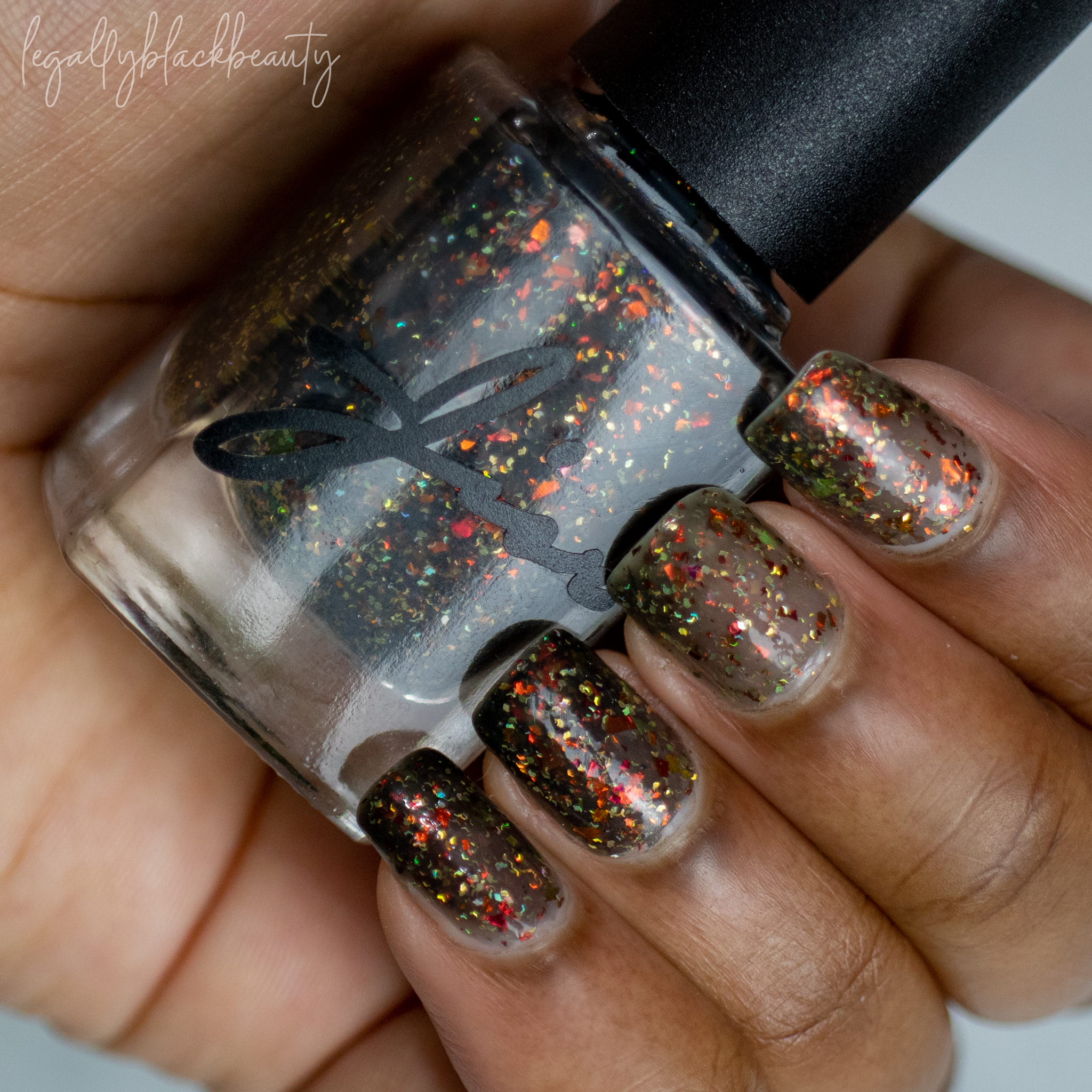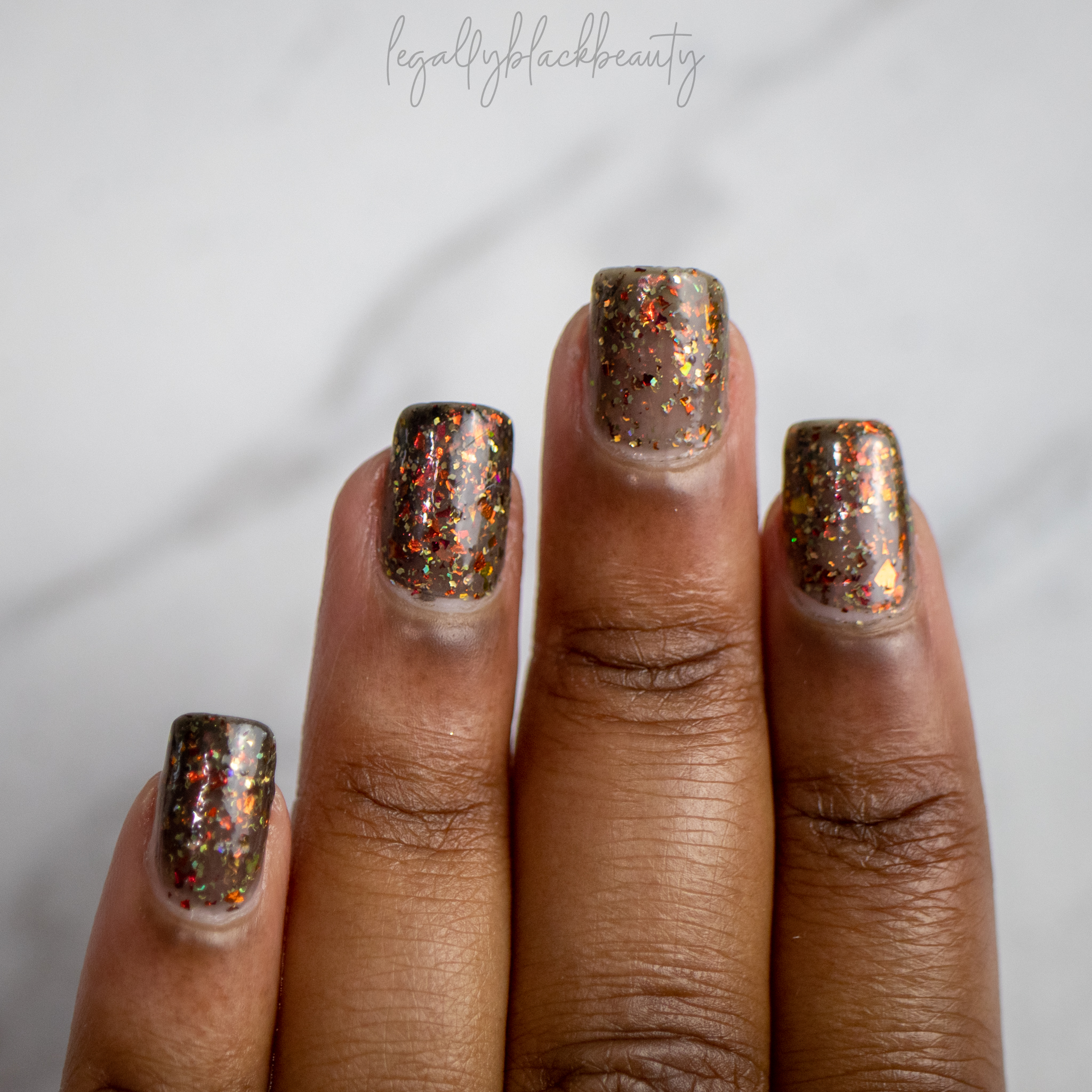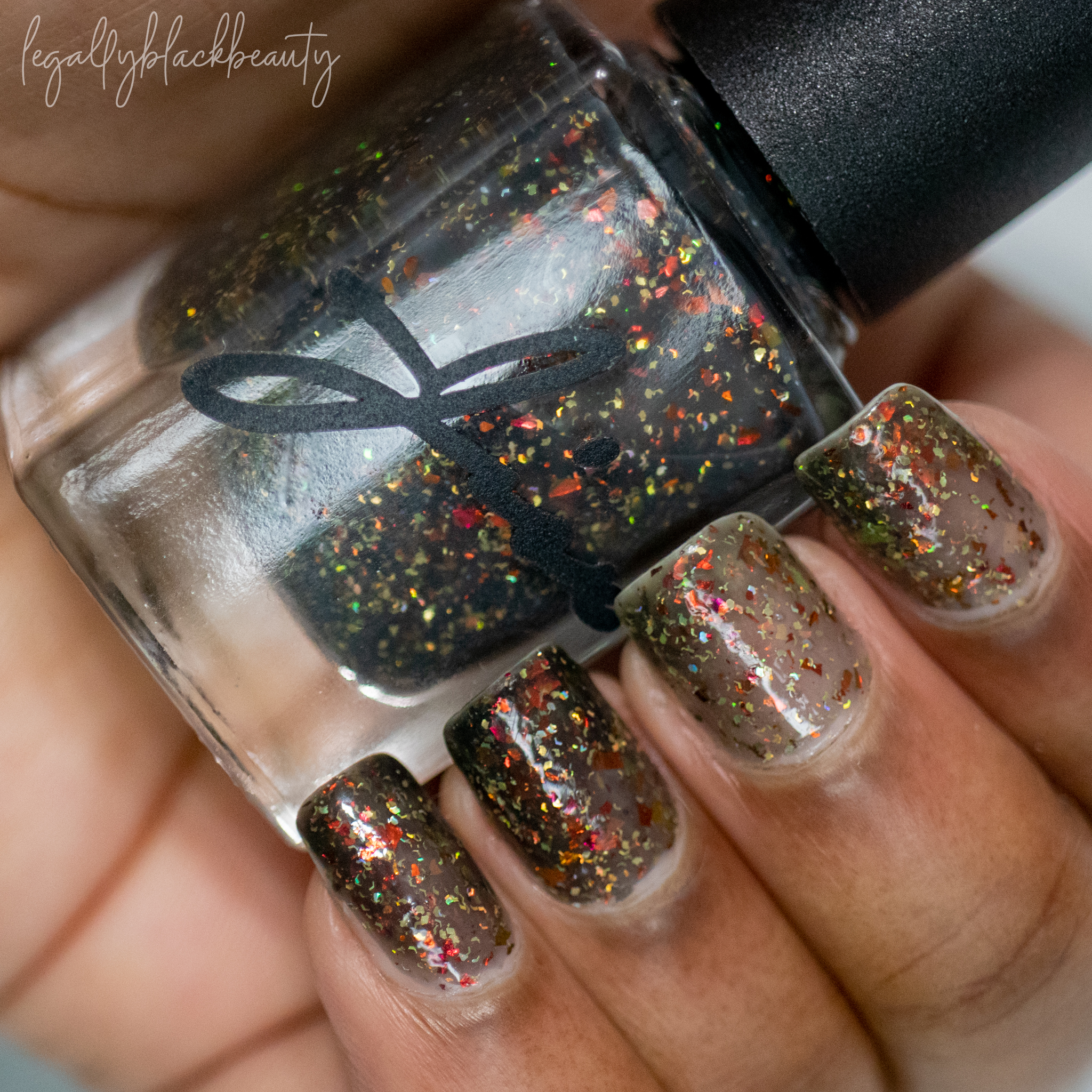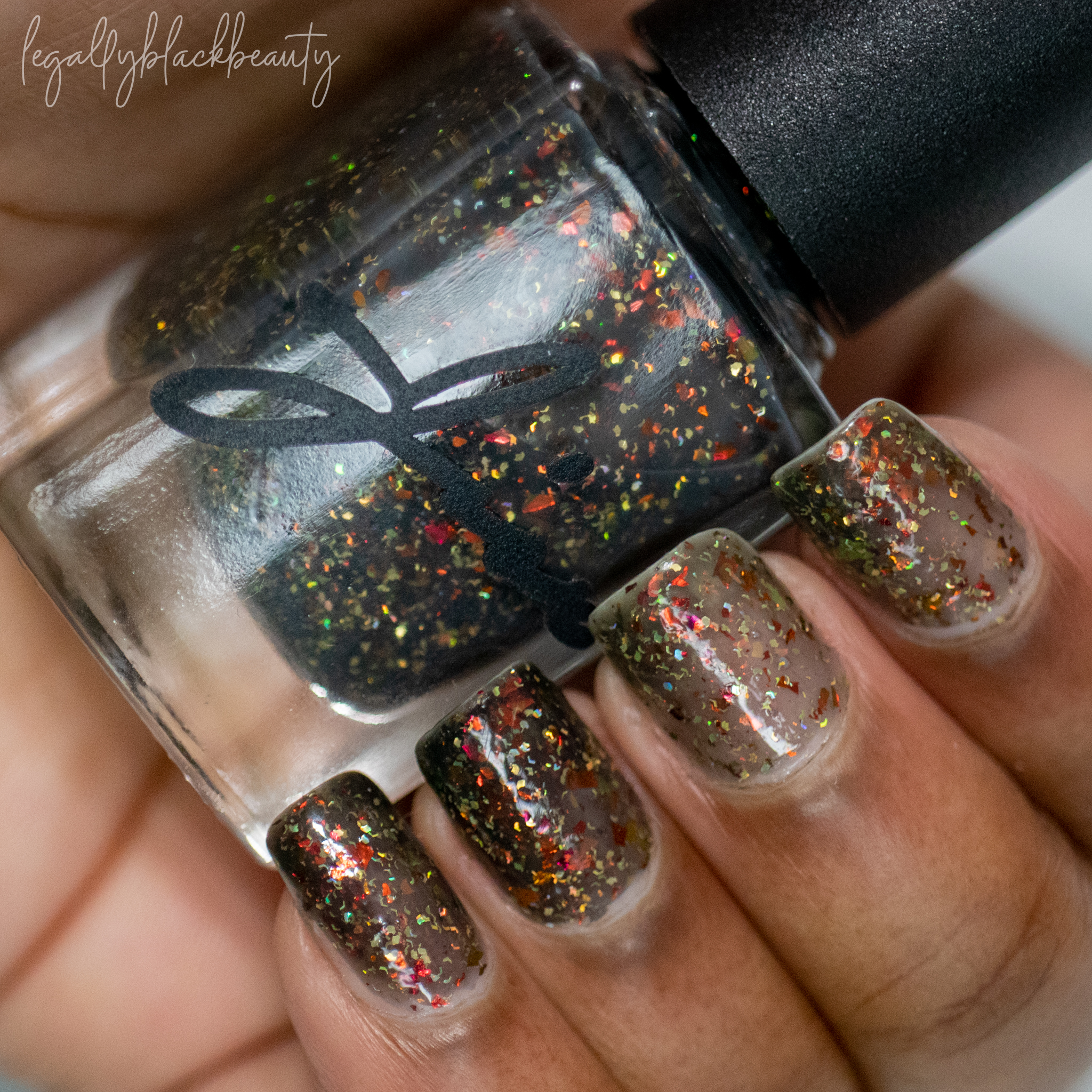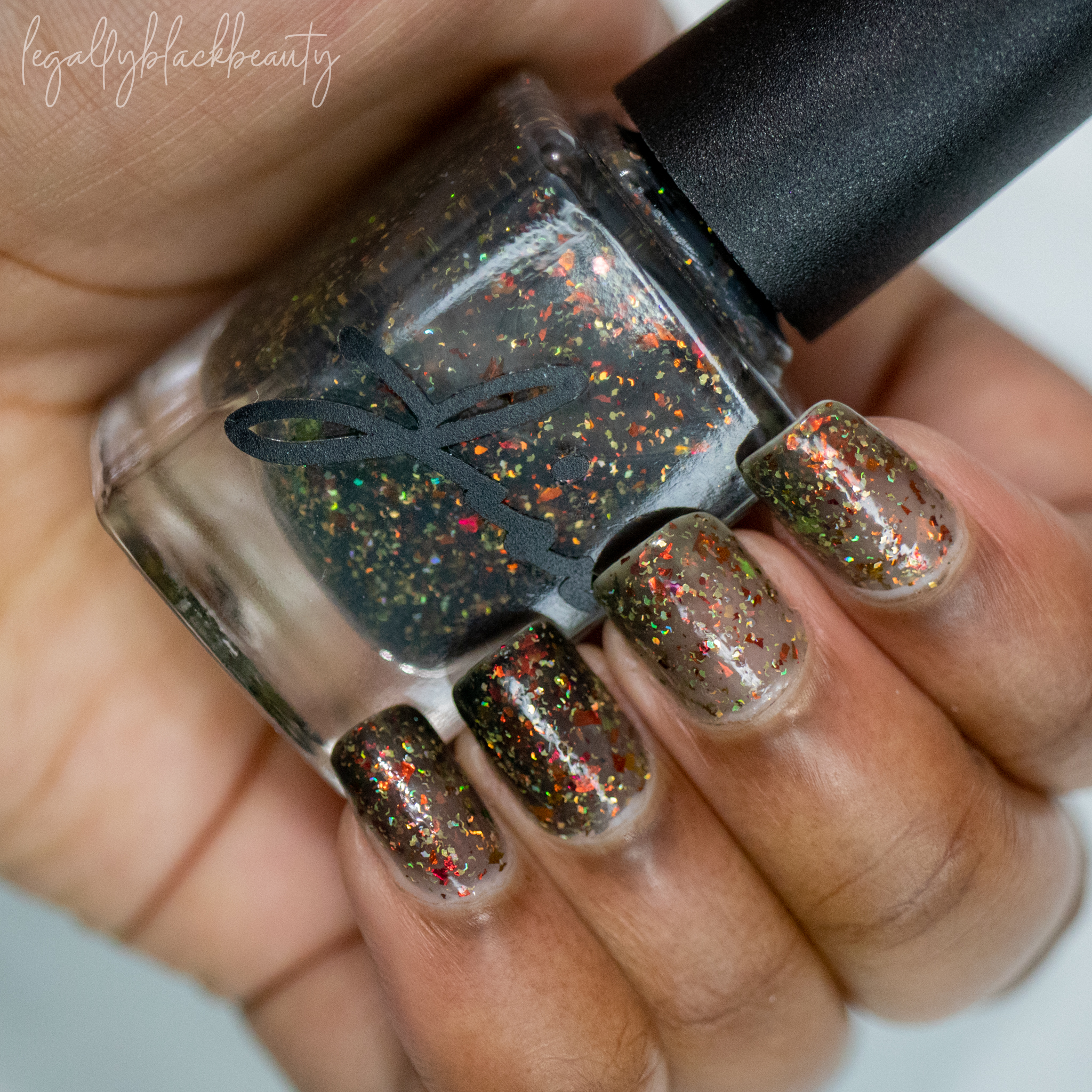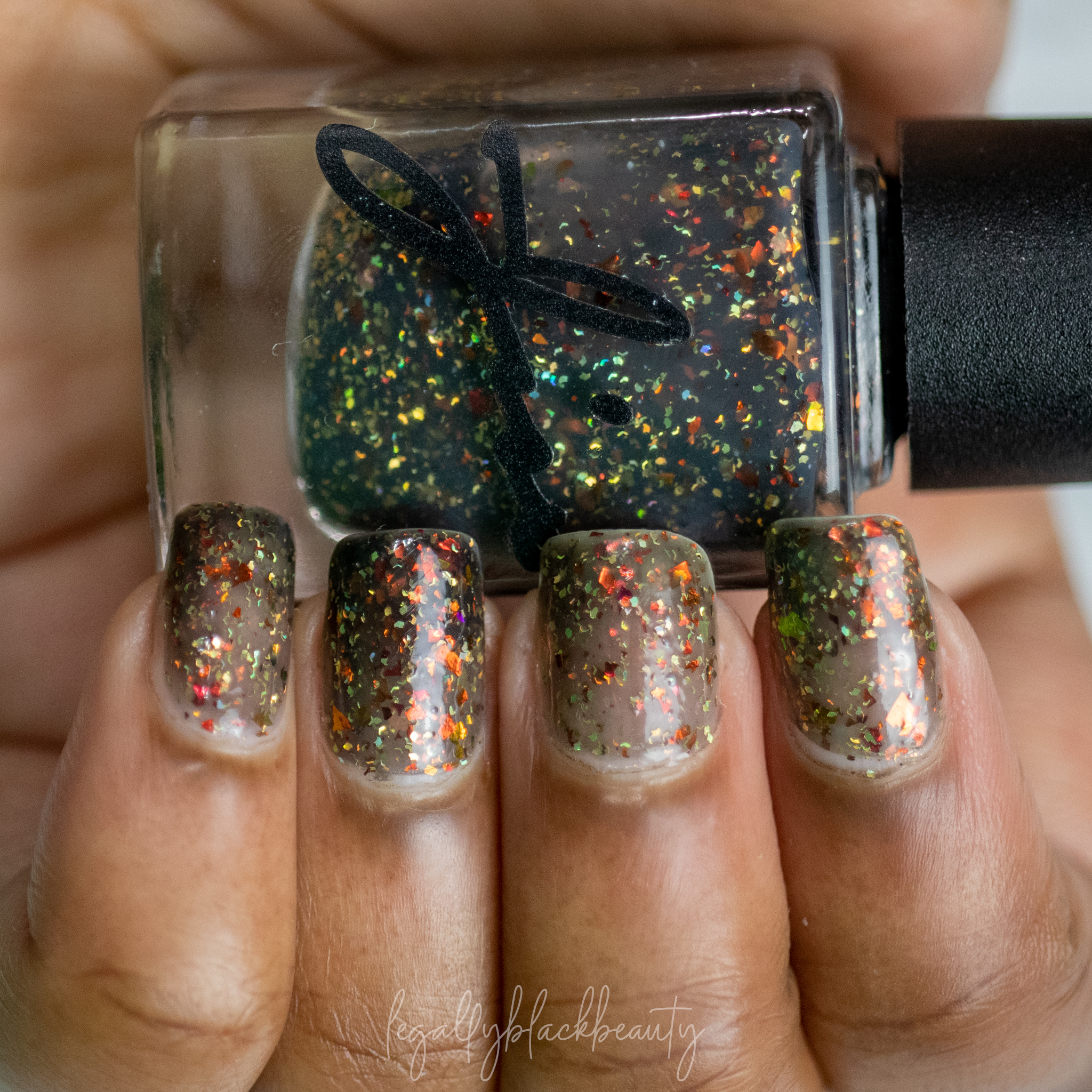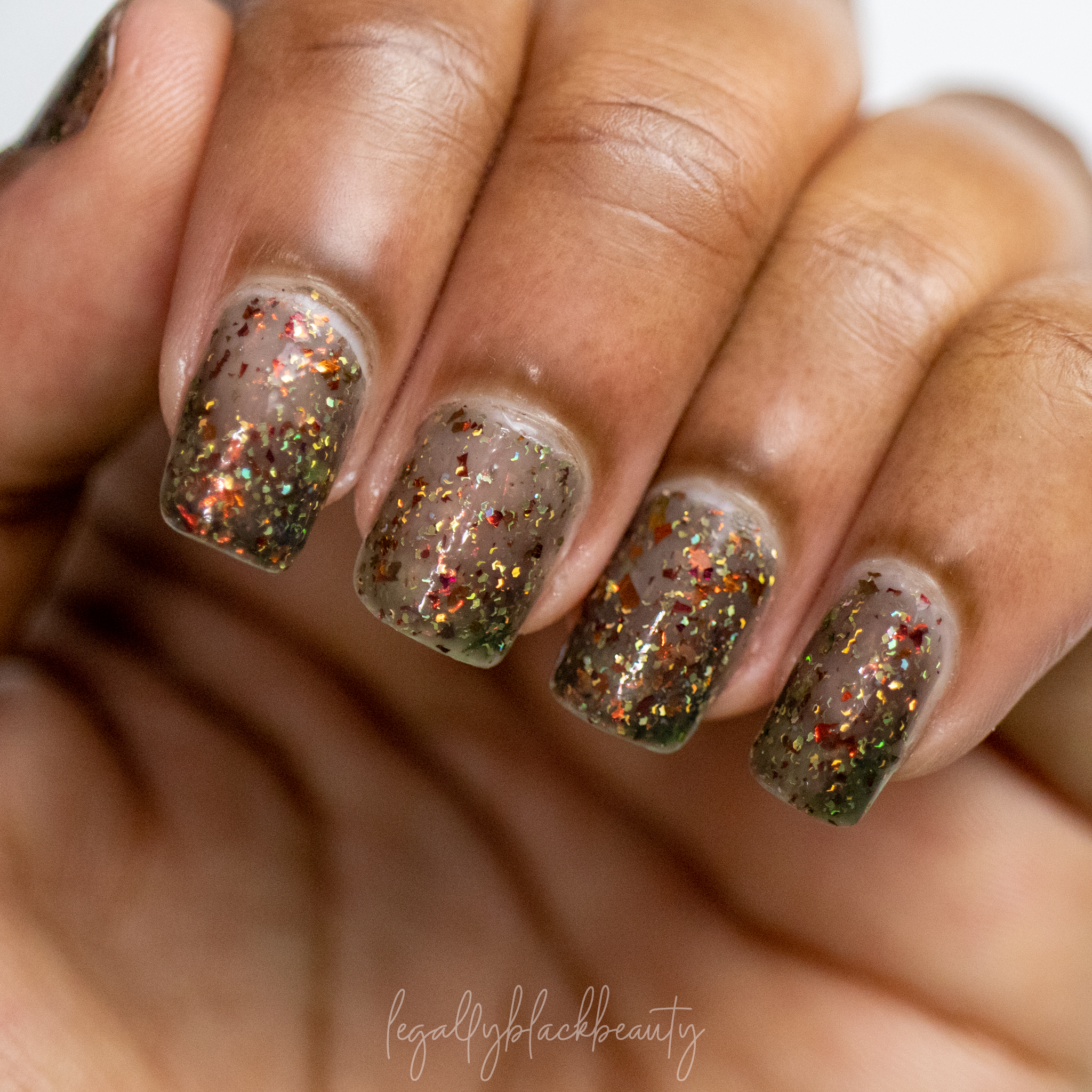 6 and a Possible is to such a cool thermal to wear for these moody fall/winter nights. I don't know about y'all, but I love deep, black or almost black polishes around this time of the year. This polish went on perfectly and transitioned well. If you are interested in this polish, make sure to pick it up from Polish Pickup 🙂 before it is too late!